Each week, I try to answer generic questions from readers. Here is this week's edition. You can use the form below to ask your questions.  I am glad that the Q and A has been received well. I have now added a link to the archives in the top menu.
Nara: Dear Pattu, I asked a question last week, so far I have no reply. Do you reply only via this blog or is the reply also sent to my email address? So I am repeating the same today. I am 64 & wish to retire in one year. My savings are invested in the following manner: 33% each in Equity MF, PPF and FDs. As the FDs mature I intend to invest the same in Debt MFs. Q1. Is PPF good or should I deploy the funds else where? Q2. Can you suggest 3 to 4 good debt funds for me. Q3. For me which is a good retirement corpus calculator. Awaiting your reply. Thanks. Nara
Pattu: I only respond in the weekly Q/A. I had answered your question here:  Freefincal Q & A: Retirement Planning to Mutual Fund Portfolio Construction
Karunakaran: I am investing in MF via SIP through my demat account which are all regular MF. Recently, I came to know that I can save on the expense ratio by investing directly. So, I have started investing directly also. However, in order to save further, would it be a good practice to stop the regular MF SIP and invest those via direct route. I will not be redeeming the regular MF to avoid tax as I am in the highest tax bracket. Let me know your views on whether this is a good strategy or should I maintain status-quo (continuing both regular MF as well as Direct investment)
Pattu: Switch to direct gradually as the fund units become free of exit load and tax in the case of equity. There is nothing wrong with holding regular units for as long as you like.
Suman chaudhary: I am a retired person. I want to know how much should I invest to get rs. 40 – 50 thousand per month and where to invest.
Pattu: I cannot answer a question without context – how can you can invest? How much risk you should take vis-à-vis how much risk  can you take.
Om: It is usually mentioned that accrual based debt funds are better for a conservative investor. I am trying to find a fund which states in its Scheme Investment Document that it will follow this strategy. Is there a list of such funds? Or do all UST funds follow this?
Pattu: Most UST funds will do this. However accrual does not mean lower risk. A corporate bond fund holding bonds that mature in 4-5Y also has the same strategy but is subject to interest rate fluctuations – Debt Mutual Funds: Credit Risk and Interest Rate Risk Can Co-exist!
Also the credit quality matters. So a fund with less than 1Y average maturity and reasonable average credit quality would suit a conservative investor.
DR.Rajnikant Gajjar: Sir, This is for your Q & A blogs. You can consider creating FAQ section wherein you can have ready answers to so many common questions asked. i have been following your blog for long so I know you have stood by some convictions that you have reached after due considerations in your life,definitely for good. The request is to decrease your burden. Dr Rajnikant Gajjar bharuch
Pattu: Thank you very much. I will set this up.
kitesh: Hi Have been a regular reader on your blog and in fb group. My question is regarding debt allocation for childs education.Where to invest as I have keep ppf for my own retirement. Sukanya is out as the child is a male. Is Debt mutual fund is the way to go?If so which one? As there is still at least 15 years before if redeem it. Currently i have keep it in recurring fd Equity part is taken care off by sip
Pattu:  If you have a clear 15 financial years for full liquidity in his case, open an minor account. The only problem is, the total investment in your PPF  plus his should not exceed 1.5L a FY. Or you can open an account in your spouses name. Then you can invest up to 1.5L in her account (tax saving limit is only 1.5L overall).
Or if you don't mind taking some risk, debt funds can be used. You can even consider equity savings funds as the debt portion. These will be volatile but not as much as equity. They contain arbitrage, a bit of equity and debt.  You can also consider pure arbitrage funds.
Ashay Pal: Sir, can u suggest an app to monitor my stock portfolio which can provide me annualized returns.
Pattu:  Perhaps readers can help here? Let me also ask this at FB Group Asan Ideas For Wealth. Will update their responses here.
Responses received: ETportfolio and Value Research (web version) show this.
Krishna: Hi Pattu! Thanks a lot for the wonderful articles and calculators. Here's a situation! My mother took VRS last year and is currently drawing a Pension of around 25K per month. All her retirement benefits of around 34 Lakhs have been invested in FDs at 8% ROI. Since all her expenses are taken care by us, her pension is being converted to FDs automatically through a Sweep-in account at 8% ROI. Since the interest rates are dropping gradually, is there a better way to invest her monthly pension and the retirement corpus keeping the 'capital protected from erosion & inflation' and still be able to achieve returns better than FDs? We want her retirement benefits and monthly pension to grow into a bigger corpus so that someday she could use it to buy something she wishes. I say 'someday' because as of today, she can't think of a goal to link this investment with (all her kids are well settled). We shall get into one more similar situation 3 years from now when my father retires. So please suggest a suitable plan/methodology for investing their retirement funds and monthly pension, so that it keeps growing till they find an apt reason to spend it! Please note that we are not looking for MIP or annuity schemes as generating regular income is not the need here. Thanks a lot.
pattu:   It is unfortunate that a fund with 10-25% equity and rest in debt has been called as a "monthly income scheme" (MIP)! You can always choose the growth option!
There are number of ways you can play this:
1: 50% in FD + 50% in a equity oriented balanced fund
2: 50% FD + 25% Debt fund (or even MIP)  + 25% balanced fund
3: 25% FD + 50% Equity savings funds + 25% Balanced fund
etc. You can pick an option as per her and your risk appetite.
Sandeep: I am investing in MF through MF UTILITY portal. On portal we can see only the current value of your investment. Not the how much invested and what is the current value. Is there any way from where we can find
Pattu:  This is what Anish who authored: MF Utility Portal User Guide: Updated Second Edition has to say:
This is a genuine grievance in user community of MFU. The MFU is designed to transact and as a result of that transaction, how much has accumulated. The gain from amount invested vis a vis current value is deemed as a reporting facility and hence not displayed in MFU. In fact MFU doesn't even hold that data. The RTA gives a feed of transaction and current holding only which cripples MFU of any furtherance to its existing data display. Now , how to circumvent this issue ?
The way to do it is manual labour. Enter the transaction in value research or freefincal's automated portfolio tracker or track it via third party tracking tools… This is obviously a pain but unfortunately there is no other way.
Amar Garg: Hi Pattu Sir, I'm 25, and have started reading Freefincal, VRO articles since last 6 months and started with SIPs around the same time. Two important things I understood from my readings are, do not try to time the market and invest in Equities for long-term & Debt for short-term goals. But then, following type of articles keep on coming in my feed of various social platforms.
https://url-of-useless-article-which-I-do-not-wish-to-show-here
What are your views on above article?
Pattu: No offense, but the only reason I manage money with some sanity is because I do not read anything. I am 125% confident that I will get nothing of use by reading the link you have sent me. I am 225% confident that I will not get anything from timing the market.
I believe in the power of data and there is plenty of evidence that shows that timing results in better return per unit risk taken.  THIS IS NOT BETTER RETURNS.
Is it possible to time the market?
Nifty 200 DMA: Buying High vs Buying Low
Buying "low" with "active" cash vs buying systematically: still a surprise!
Without conviction, it is not possible to invest. If you are going to get swayed by every article that you read, it is better to outsource money management.
Jignesh: Hello Professor/Guru, This is jignesh again with little query. Very unpleasant condition and in dilemma. Continuing my SIP and holding lump sum cash right now. Why? As i will put once market will be corrected. Hahahha 🙂 Means i am sitting right now with 15% XIRR of current PF and waiting for market correction??/ Aehhhh!!! Correction ??? 🙂 if talking about goals, they are 10 yr away and What shoud we do in such situation? I guess many are in current condition. Asset allocation? Profit Switch to liquid? or just pump in liquid to equity as lumsum? Thanks Jig
Pattu: I have no way to define in real time if the market has corrected, dipped or done anything else. So whatever money I receive each month, I invest asap.
Ankit: Hello Pattu Sir, I'd like to have your opinion of SIP vs targeted investing. I understand that the difference (gain, if any) may not be substantial, but I still want to understand that if the following approach of investing will be able to beat SIP or not, not by comparing with the numbers, but just conceptually. Suppose, I want to invest 10k every month. One way would be a simple SIP of 10k on any given date (say 30th of every month). Another way could be that I invest in the market on the day, NSE is in red and doubles my contribution for every continuous streak in red. For Example: Day 1, NSE negative, invest 500 Day 2, NSE positive, invest 0 Day 3, NSE negative, invest 500 Day 4, NSE negative, invest 1000 Day 5, NSE negative, invest 2000 Day 6, NSE positive, invest 0 Whenever the continuous streak break, I again start from a contribution of 500. I try to optimize so that I put in about 10k every month using this approach. What will be the pros/cons of this against SIP? I understand that this requires daily tracking of the indices etc and the result might not the that great when compared to a simple SIP, but theoretically, will it be able to beat SIP returns (even marginally)? I know that these numbers will be very hard to get, hence I just want your opinion without any numeric analysis. Thanks.
Pattu: "I just want your opinion without any numeric analysis" –> The only reason people respect me is because I do not offer opinions without analysis! I am not intelligent enough to answer your question theoretically or conceptually.
Saravana: Dear Prof.Pattu, thanks for the informative blog. I am investing regularly for the past one year in mutual funds for my retirement. The equity to debt ratio of my corpus is around 55:45. Our investments in MFs (both Equity and Debt) is now around 14 times my current monthly investment amount. How should I react in the event of a market crash, when my retirement is more than 10 years away? Will your advice be any different when the retirement is between 5-10 years away or greater than 15 years?
Pattu: If the market has crashed, don't redeem! If you have more money invest. What is more important is from here on, you gradually taper down the equity exposure. Look at what your goal costs each year and have an amount close to that in debt each year. This way, you can invest with peace of mind. This is applicable only if you have been investing for a while and your goal is near.
Ask Questions with this form
And I will respond to them next week. I welcome tough questions. Please do not ask for investment advice. Before asking, please search the site if the issue has already been discussed. Thank you.
[contact-form][contact-field label='Name' type='name' required='1'/][contact-field label='Email' type='email' required='1'/][contact-field label='Comment' type='textarea' required='1'/][/contact-form]
Last Few Tickets: New Delhi DIY Investor Workshop April 23rd 2017
Register for the New Delhi DIY Investor Workshop April 23rd 2017
Kolkata DIY Investor Workshop May 28th 2017
Register for the Kolkata DIY Investor Workshop May 28th 2017
You Can Be Rich Too With Goal-Based Investing
You can be rich too with goal based investing is my new book with PV Subramanyam. If you have not yet got the book, check out the reviews below and use the links to buy.
Reader Quotes:
Gift it to your Friends and Relatives whom you care more. Already follower of Pattu and Subra's forum. Ordered 4 more copies to give gift to my friends and eagerly waiting to read
The best book ever on Financial Freedom Planning. Go get it now!
Your first investment should be buying this book
The (nine online) calculators are really awesome and will give you all possible insights
Thank you, readers, for your generous support and patronage.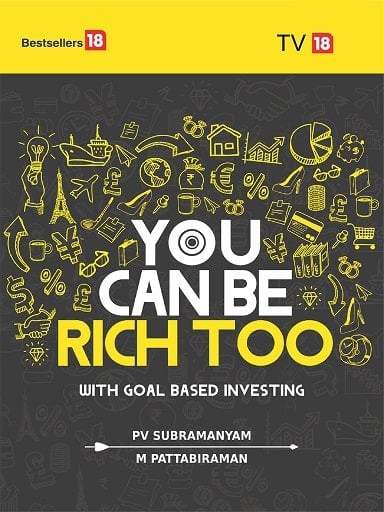 Amazon Hardcover Rs. 317. 21% OFF
Kindle at Amazon.in (Rs. 307)
Google Play Store (Rs. 307)
Infibeam Now just Rs. 307 24% OFF.
If you use a mobikwik wallet, and purchase via infibeam, you can get up to 100% cashback!!
Bookadda Rs. 344. Flipkart Rs. 359
Amazon.com ($ 3.70 or Rs. 267)
Google Play Store (Rs. 244.30)
Ask the right questions about money
get simple solutions
Define your goals clearly with worksheets
Calculate the correct asset allocation for each goal.
Find out how much insurance cover you need, and how much you need to invest with nine online calculator modules
Learn to choose mutual funds qualitatively and quantitatively.
More information is available here: A Beginner's Guide To Make Your Money Dreams Come True!
What Readers Say
Subscribe and join the freefincal Youtube community!
 Don't like ads but want to support the site? Subscribe to the ad-free newsletter! 
Want to conduct a sales-free "basics of money management" session in your office?
I conduct free seminars to employees or societies. Only the very basics and getting-started steps are discussed (no scary math):For example: How to define financial goals, how to save tax with a clear goal in mind; How to use a credit card for maximum benefit; When to buy a house; How to start investing; where to invest; how to invest for and after retirement etc. depending on the audience. If you are interested, you can contact me: freefincal [at] Gmail [dot] com. I can do the talk via conferencing software, so there is no cost for your company. If you want me to travel, you need to cover my airfare (I live in Chennai)
---
Connect with us on social media
---
Do check out my books
---
You Can Be Rich Too with Goal-Based Investing
My first book is meant to help you ask the right questions, seek the right answers and since it comes with nine online calculators, you can also create customg solutions for your lifestye!
Get it now
.  It is also available in
Kindle format
.
---
Gamechanger: Forget Startups, Join Corporate &

Still

Live the Rich Life You Want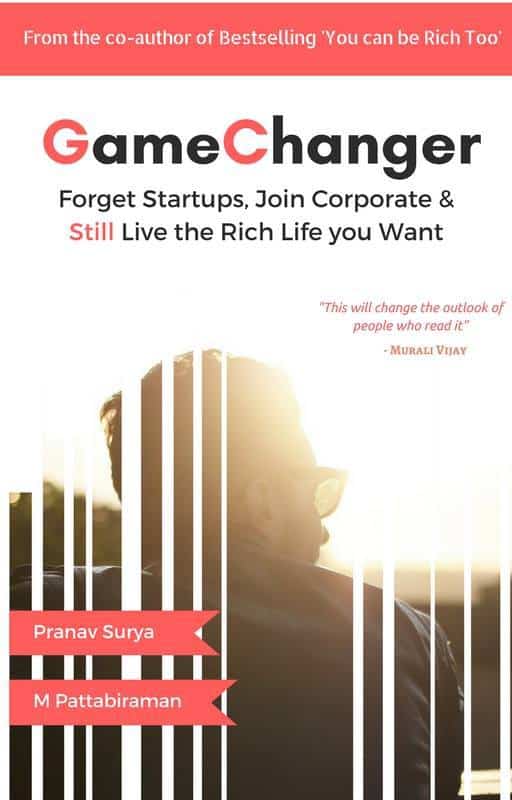 My second book is meant for young earners to get their basics right from day one! It will also help you travel to exotic places at low cost!
Get it or gift it to a youngearner
---
The ultimate guide to travel by Pranav Surya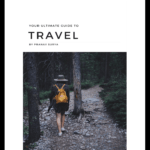 This is a deep dive analysis into vacation planning, finding cheap flights, budget accommodation, what to do when travelling, how travelling slowly is better financially and psychologically with links to the web pages and hand-holding at every step.  
Get the pdf for ₹199 (instant download)
---
---
Free Apps for your Android Phone
All calculators from our book, "You can be Rich Too" are now available on Google Play!
---
Install Financial Freedom App! (Google Play Store)
---
Install Freefincal Retirement Planner App! (Google Play Store)
---
Find out if you have enough to say "FU" to your employer (Google Play Store)
---
About Freefincal
Freefincal has open-source, comprehensive Excel spreadsheets, tools, analysis and unbiased, conflict of interest-free commentary on different aspects of personal finance and investing. If you find the content useful, please consider supporting us by (1) sharing our articles and (2) disabling ad-blockers for our site if you are using one. We do not accept sponsored posts, links or guest posts request from content writers and agencies.
Blog Comment Policy
Your thoughts are vital to the health of this blog and are the driving force behind the analysis and calculators that you see here. We welcome criticism and differing opinions. I will do my very best to respond to all comments asap. Please do not include hyperlinks or email ids in the comment body. Such comments will be moderated and I reserve the right to delete the entire comment or remove the links before approving them.