Each week, I try to answer generic questions from readers. Here is this week's edition. You can use the form below to ask your questions. 
Kannan: Dear Pattu Sir, I am in 30% IT slab and have a home loan(18L) (interest component of 1.4L this year) run for next 8 years. Kindly suggest me, pre-paying the loan in small lump-sum amount every year(say 1/2L) is better or investing the amount in Equity MFs SIP is better. I have 9 Yrs of service.
Pattu: I do not know the state of your investments, but if your job is secure, you can focus on investing (where will depend on several factors, cannot comment on that) and prepay- in small chunks so that you close out your loan a few years before retirement.
Mahavir Gusain: With effect from 01.04.2017, minimum income tax rate has been reduced from 10% to 5%. However, I find my bank continues to deduct tax at source @ 10% on quarterly interest earned on FD and deposit in Senior Citizen Savings Scheme. Should TDS on interest income not be 5% now?
Pattu: Good point, but it does not matter as the amount can be refunded with a proper IT return.
Arjun: Hi Pattu, I've been reading your blog for last few years and really like your approach to PF. I'm a DIY investor since 2011. My overall allocation is 50:50 equity/debt. I'm 35 years and realize my equity allocation can be higher. So I've increased my MF SIP to Rs.35k/month and also buy small quantities of few large & mid cap stocks every month for ~Rs30k. I also invest in PPF, SSA and EPF from fixed income. Thanks to rise in equity markets my portfolio is doing well and accumulated decent corpus. I've covered the risks with online term cover, medical for self and parents, and emergency fund. I'm married with 2 kids. I don't have any real estate investment as I'm more comfortable with financial assets. My question is should I dispose of part of my equity portfolio to buy an apartment or continue to hold and invest in SIPs. Thanks Arjun
Pattu: I am afraid the information you have provided is not related to your question. You will have to gauge the impact of (a) such a part disposal and (b) on future EMIs if any on your financial goals and how much you can invest for them. Only then you can take a call.
Sandeep: Hello Sir, SBI max gain Home loan scheme is not useful, how can I check with any calculator? Mentally it feels good but I will trust your excel more. Thank You. Regards Sandeep
Pattu: This question is because in the last Q/A I had mentioned a simple loan will be better than the Max Gain. You dont need any new calculator for this. You can use the max gain calculators available online (there is one in the files section of Facebook Group Asan Ideas for Wealth) and find out how much you should invest so that it is better than a standard home loan.  Personally, I will not mix investments with liabilities but you can play it the way you want.
Vinay d kawale: Sir, I have been reading up on the voluntary provident fund and have the following question I joined BMC (Brihn Mumbai Municipal Corporation)in 2011 and have NCPF scheme instead of EPF. Will I be eligible for VPF??
Pattu: I assume you are referring to a non-contributory provident fund. According to this, the subscriber is free to fix the amount deducted. So I think that is essentially a form of VPF.
Jayadeep Purushothaman: You follow your passion and it gives some income as a side effect (eg: farming), but you could lose money also – doesn't that sound like stock market
Pattu: I suspect that this is a rhetorical question asked as a comment to 1001 Ways to Make More Money! But I will answer it anyway.
Yes, it does sound like the stock market! It is human instinct to follow an inner calling. Scores of people have become penniless because of this and even perish. Some have seen some moderate success and very few have made it big. None of the comforts of life that surround us today would be possible if someone did not choose to follow their passion. That said, since the failure rate is high, at least young people should strive to build a solid financial base and then pursue what they love.
If I might add, this is one of the key ideas conveyed in my new book with Pranav Surya Gamechanger. Pranav has done a fantastic job and we are excited about how it has turned out. We will soon be announcing the book release with a special offer for our email subscribers. Do stay tuned. 🙂
Jayadeep Purushothaman: FAQ: Real Estate Investment Trusts (REITs) and Infrastructure Investment Trusts (InvITs) – Not simple enough for me – sounds like something like the US house bubble that burst to me 🙁
Pattu: Absolutely. In fact, instead of this, we could have had an agricultural fund. That would be cleaner and productive in multiple ways.
Saravana: Dear Professor, Thanks for answering my previous question. I invest my savings and my wife's in various MF direct schemes in my name. We have it in a single account under a single name for convenience. We are wondering whether this is the right thing to do. Should we instead invest in our individual accounts or a single account with both of us as joint holders? What are pros and cons of the options? I recently read that except SBI MF and Quantum, other fund houses don't allow adding a second account holder. Please advice. Thanks.
Pattu: Legally it is not correct to invest the money of the spouse in our name.  Of course, the only exception being in a tax-free instrument like PPF or equity as the gains here are tax free (as of now). A second holder in a mutual fund is of no use, unlike a bank SB account where either holder can use the account (but taxable in the name of the first holder). I would recommend investing in individual accounts with proper nomination and will. A second mutual fund holder will help when the first holder dies – the units can be transferred easily.
Asheesh: Hello Sir, If REIT, is like FD, I doubt it makes sense to invest upon, just to get rental yield, what will happen to capital appreciation?. As per your article, there won't be any change in NAV, then who will enjoy the appreciation. If I invest today 40lac In real estate and start earning say 20K as rent, and 10Yrs down the line my property would be 1Cr. and rental yield would grow at 10%, As per your article here in REIT I will get only rental Yield if I exit after 10 Yrs will get paid at purchased NAV i.e. 40 Lac. In that case, doesn't worth much
Pattu: That is not true. A RIET is like a debt mutual fund and not a FD. About 20% of the asset allocation will be invested for capital gains in properties that are not developed and other assets. As far as I can tell there is no restriction that the dividend should be only from rent received and the fund manager is free to buy and sell property which will affect the NAV. And I have no idea what future property value and rental yields would be.
DC: Hi Pattu, In one of your Q&A, in an answer to a question, you said it is better to get rid of Indian investments before temporarily moving to US or Canada. I'm currently in India and might potentially move to US. Should I abandon my Indian mutual fund investments? Seems like that would be a lot to part ways with, especially given India's projected growth.
Pattu: That is because of the tax rules and some amcs may not allow you to invest further. You can always invest in direct equity. I will get someone to write more about this.
Santhosh: When you do annual rebalancing, which of the equity funds are to be rebalanced with debt – the best performing one or the least performing one ? Or should all the equity funds be rebalanced proportionately?
Pattu: Does not matter! You can play it any way you like.
S K Kaushik : Sir, I have switched Equity MF Units after holding for more than 2 years, by directly giving instruction slips to MF House/registrar. If the deemed LTCG from these transactions is taxable, as no real money has come. If taxable then at what rate. The units were earlier in ICICI Online Trading Demat account. The registrars have provided an LTCG statement in which STT has been paid on IN transactions only. Kindly advise. Thanks and Regards, S k Kaushik
Pattu: I am not clear on what you mean by IN transactions. The rule is, LTCG from an asset subject to STT is tax free. This is true for equity mutual funds.
Chaitanya: Hello Professor Pattabiraman, I have a question. If the Benchmark Index of a fund is low on a day, the NAV of the fund will also be low on that day? From what I have observed, the NAV of the fund could be high or low. If the Index is low and the NAV of the fund gained, does that mean, the fund has good downside protection and will perform better than the Index? So, it is a profitable fund and I can continue investing in it? Is that correct? I would like to invest when the Benchmark Indices of the funds fall low (if it benefits me), in addition to my regular investments, hence asking this question. Is it worth the effort or a waste of time. Please clarify. Thank you very much for all the articles and answering the questions.
Pattu: There is no way you can predict if the fund will fall or rise when the benchmark falls. So there is no point worrying about it in real time.
Austin Joseph: Hello Pattu , I wanted to build a retirement portfolio for MF for a period of ~12- 15 years with corpus ratio of 60:40 with 60 in Debt (FD/ST- GILT/UST ) and 40 % in MF which is my exposure to equity. I have gone through many of your write up i.e MF Analyser and MF comparision tools and some of the excel SW provided based on that and reading through some your writeup and Q&A , I have narrowed down to 3 MF that I would invest my 40 % of corpus amount , These are Birla Sun Life Frontline Equity Fund ( LC ), HDFC Balanced Fund (Balanced ), ICICI Prudential Value Discovery Fund (MC ) These 3 MF have an average of 28 % common share and are diversified enough based on your Excel sheet data provided for analysis of these funds Would appreciate your opinion if these 3 MF are good to build a retirement portfolio ? Thank You Very Much
Pattu: I am afraid I cannot comment on individual products. You will have to take a leap of faith based on your analysis.
Karthik: Dear Sir, Considering that I am covered under Central Government Health Scheme (CGHS) till retirement, do I need a separate health insurance cover?
Pattu: Please go to your neighbouring hospitals and check if they honour cashless treatment for a CGHS policyholder. If they do not, it can be a pain. So I would advise having at least a bank group insurance cover as a supplement.
Om I have read  Buying "low" with "active" cash vs buying systematically: still a surprise! and have a slightly different question. I will always buy monthly but rebalance periodically when markets are high/low (maybe based on DMA or PE). Does that give better results than rebalancing only once a year?
Pattu:  If that is what you wish to do, invest in an equity-oriented balanced fund. The fund manager will do that for you, free of tax and exit loads.
=-=-=-=-=
Ask Questions with this form
And I will respond to them next weekend. I welcome tough questions. Please do not ask for investment advice. Before asking, please search the site if the issue has already been discussed. Thank you.
[contact-form][contact-field label='Name' type='name' required='1'/][contact-field label='Email' type='email' required='1'/][contact-field label='Comment' type='textarea' required='1'/][/contact-form]
Kolkata DIY Investor Workshop May 28th, 2017
Register for the Kolkata DIY Investor Workshop May 28th, 2017
You Can Be Rich Too With Goal-Based Investing
You can be rich too with goal based investing is my new book with PV Subramanyam. If you have not yet got the book, check out the reviews below and use the links to buy.
Reader Quotes:
If you want a book that's unbiased and that will hold your hand and walk you through the personal finance jungle, then buy this.. the best thing 300 bucks could buy you.
Gift it to your Friends and Relatives whom you care more. Already follower of Pattu and Subra's forum. Ordered 4 more copies to give gift to my friends and eagerly waiting to read
The best book ever on Financial Freedom Planning. Go get it now!
Your first investment should be buying this book
The (nine online) calculators are really awesome and will give you all possible insights
Thank you, readers, for your generous support and patronage.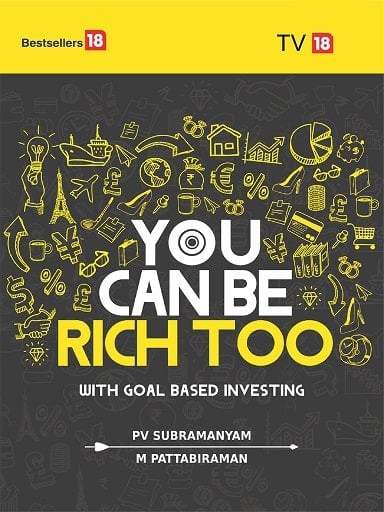 Amazon Hardcover Rs. 317. 21% OFF
Kindle at Amazon.in (Rs. 307)
Google
Infibeam Now just Rs. 307 24% OFF.
If you use a mobikwik wallet, and purchase via infibeam, you can get up to 100% cashback!!
Bookadda Rs. 344. Flipkart Rs. 359
Amazon.com ($ 3.70 or Rs. 267)
Google Play Store (Rs. 244.30)
Ask the right questions about money
get simple solutions
Define your goals clearly with worksheets
Calculate the correct asset allocation for each goal.
Find out how much insurance cover you need, and how much you need to invest with nine online calculator modules
Learn to choose mutual funds qualitatively and quantitatively.
More information is available here: A Beginner's Guide To Make Your Money Dreams Come True!
What Readers Say
Subscribe and join the freefincal Youtube community!
 Don't like ads but want to support the site? Subscribe to the ad-free newsletter! 
Want to conduct a sales-free "basics of money management" session in your office?
I conduct free seminars to employees or societies. Only the very basics and getting-started steps are discussed (no scary math):For example: How to define financial goals, how to save tax with a clear goal in mind; How to use a credit card for maximum benefit; When to buy a house; How to start investing; where to invest; how to invest for and after retirement etc. depending on the audience. If you are interested, you can contact me: freefincal [at] Gmail [dot] com. I can do the talk via conferencing software, so there is no cost for your company. If you want me to travel, you need to cover my airfare (I live in Chennai)
---
Connect with us on social media
---
Do check out my books
---
You Can Be Rich Too with Goal-Based Investing
My first book is meant to help you ask the right questions, seek the right answers and since it comes with nine online calculators, you can also create customg solutions for your lifestye!
Get it now
.  It is also available in
Kindle format
.
---
Gamechanger: Forget Startups, Join Corporate &

Still

Live the Rich Life You Want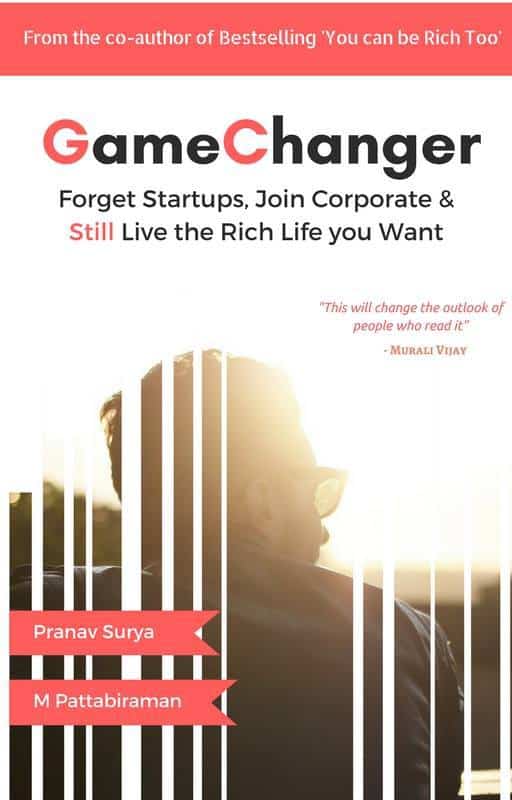 My second book is meant for young earners to get their basics right from day one! It will also help you travel to exotic places at low cost!
Get it or gift it to a youngearner
---
The ultimate guide to travel by Pranav Surya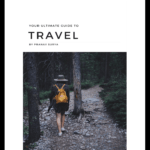 This is a deep dive analysis into vacation planning, finding cheap flights, budget accommodation, what to do when travelling, how travelling slowly is better financially and psychologically with links to the web pages and hand-holding at every step.  
Get the pdf for ₹199 (instant download)
---
---
Free Apps for your Android Phone
All calculators from our book, "You can be Rich Too" are now available on Google Play!
---
Install Financial Freedom App! (Google Play Store)
---
Install Freefincal Retirement Planner App! (Google Play Store)
---
Find out if you have enough to say "FU" to your employer (Google Play Store)
---
About Freefincal
Freefincal has open-source, comprehensive Excel spreadsheets, tools, analysis and unbiased, conflict of interest-free commentary on different aspects of personal finance and investing. If you find the content useful, please consider supporting us by (1) sharing our articles and (2) disabling ad-blockers for our site if you are using one. We do not accept sponsored posts, links or guest posts request from content writers and agencies.
Blog Comment Policy
Your thoughts are vital to the health of this blog and are the driving force behind the analysis and calculators that you see here. We welcome criticism and differing opinions. I will do my very best to respond to all comments asap. Please do not include hyperlinks or email ids in the comment body. Such comments will be moderated and I reserve the right to delete the entire comment or remove the links before approving them.