Each week, I try to answer generic questions from readers. Here is this week's edition. You can use the form below to ask your questions.  Before we begin, for only today and tomorrow, the Kindle version of You can Be Rich Too is available for Rs. 87 as part of #AmazonGreatIndianSale. Grab it now! http://amzn.to/2gJuirE Thanks to generous support from readers, the Kindle version climbed up to top 18 on May 12th.
As you know Gamechanger is my new book with Pranav Surya. We will be announcing the release of the book next week in  a series of posts.  An exclusive offer awaits all emails subscribers to freefincal and pranavsurya.com (now being renovated, but you can check tomorrow).  So stay tuned.

Bhargav: I'm a first-time investor, aged 30 yrs and married with no kids. I'm working in a private sector company. I plan to invest between 16-20k each month (depending on other expenses) for around 20-25 yrs to build my retirement corpus. I'm moderate wrt risk factor. I intend to invest in the Direct & Growth plans of the following two mutual funds: Mirae Asset Emerging Bluechip – 6-8k (~40%) SBI Bluechip Fund – 12-14k (~60%) I have a Housing loan running for the past 3 yrs, I have an insurance plan covering me and medical cover from my employer. I also have an emergency fund to cover around 3 months of expenditure (incl my home loan EMIs), which is currently sitting in my Savings Bank account. My questions are as follows: – Is my portfolio diversified and viable enough for generating 14-16% returns after expenses over 20-25yrs? A couple of years down the line, I would also like to start planning for kids and save towards that as well. Hence, I do not want to pick up too many funds right now. – I'm not sure of the amount that I can invest each month and therefore I don't want to sign up for a SIP plan. I plan to do the Manual SIP (MSIPs) you have described between 15-20th of each month. Are there any calculators that would let me track these kinds of irregular investments and compute returns on the same? – Would it be advisable to move my emergency fund to a Direct-Growth plan like the "Reliance Money Manager Fund" which offers a better returns as well as a debit card for withdrawing money similar to an SB account? Are there are other Debt Funds with easy withdrawal facility from ATMs? Is taxation for these funds on withdrawal of money only?
Pattu:  "Is my portfolio diversified and viable enough for generating 14-16% returns after expenses over 20-25yrs?"
As a matter of policy, I will not comment on individual funds. Will say that a style-pure large cap and a style-pure mid/small-cap fund is enough for diversification (one way to accomplish this). However, it is important to recognise that Diversification will lower investment returns and investment risk.
No one can predict how much a portfolio can generate in future, so I would keep expectations lower so that I have to monitor less and manage less.
Also, it is important not to get married to any mutual fund. If after a reasonable waiting period, the fund does not beat the benchmark after expenses, chuck it ruthlessly. Read more: How to review a mutual fund portfolio.
you can always set up a SIP for the amount you wish to invest now and then start another later or manually add more. Anyways, manual SIP is also fine.
"Are there any calculators that would let me track these kinds of irregular investments and compute returns on the same?"
Any online portfolio tracker will do – Value Research, Perfios, Morningstar …
"Would it be advisable to move my emergency fund to a Direct-Growth plan like the "Reliance Money Manager Fund" which offers a better returns as well as a debit card for withdrawing money similar to an SB account?"
If you ask people who have faced emergencies, they will tell you that returns do not matter as much as liquidity. SEBI has now restricted only liquid funds to offer instant redemption. The above fund is an ultra-short term fund. So wait for a little clarity on this.
Are there are other Debt Funds with easy withdrawal facility from ATMs? Is taxation for these funds on withdrawal of money only?
Taxation on any mutual fund is upon withdrawal only. Now liquid funds can only offer instant redemption into a bank account, there are many who offer this (not a fan so can't recall off hand). Also don't know other funds that offer ATM.
If you have a credit card+ some cash in a bank (say SB + FD or flexi-deposit), such gymnastics are not necessary.  That is just an old man talking. Feel free to ignore.
P R Ravindran: My uncle, a retired Govt servant with adequate pension income, is willing to look at MF – Growth funds, as an alternative to FD , due to falling post tax returns. But Sensex is already at all time high levels and Debt Funds fluctuate with RBI policies. Is it a good idea, to invest lump sum amounts ( say Rs 50 Lacs ) in Balance Advt Funds and wait for 3 to 4 years ( see Axis Eq ADvt Fund )
Pattu: Hello sir, I would recommend putting about 10-20% in a balanced fund and rest in an equity savings funds or arbitrage funds (lower risk) so that he gets used to the volatility for a while. After that he could gradually shift to the balanced fund down the line. This way he can get tax-free growth. I expect equity savings to beat FDs(before tax) and arbitrage funds to beat FD(after tax).
Read more: How & when to choose Equity Savings Funds & Arbitrage Funds
Please check the type and quality of bonds in the equity savings folio before investing.
Mahavir Gusain: I am a retiree with a lump sum in a savings account to invest. My current income from pension and FDs is enough to take care of my needs for the next 10 to 12 years. I do not want to risk capital in equity mutual funds. However, I can take a moderate risk with the income generated by the capital. Is it a good idea to invest in debt mutual funds like MIPs and invest the growth, as and when accrued, into say a balanced fund, or should the investment be directly into a balanced fund via STP? Regards.
Pattu: Sir, please refer to my answer to the above question.  Although it is not a generic suggestion as I know the person who has posted, if you are comfortable with it, you can adopt it. Debt funds are messy to choose unless it is a liquid or ultra short term fund. So I would suggest arbitrage or equity savings funds (relatively more volatile), but definitely lower risk than a balanced fund. Avoid using STP.  You can park a lump sum in an arbitrage fund or manually add in stages over a few months.
Krishnan: Hi Pattu – I have been an avid reader of your blogs for quite some time now. I have some lumpsum money that is required after 6 years for my child's education. I wish to get your guidance on where it can be utilized/invested for the next 5-6 years.
Pattu:  ha ha! For the third question in a row, I feel equity savings fund (arbitrage + bonds) can be a used.  It will be volatile but should do better than a FD/RD (before tax).  You can use this if you don't wish to take much of a risk.
If you can take some risk, use an equity-oriented balanced fund, but you may need to safeguard any bumper returns actively. Also there is the risk of underperformance when compared to an FD after 5-6Y.
While the above two are tax-free alternatives, you can also consider the growth option of monthly income plans (bonds + 15-25% equity).
Jig: Dear professor, Last I read about star ratings are useless and just read the latest one about nifty next 50 as the benchmark and seems not beatable. If we have done investment every year in ony 5-star funds, after 12 months changing to another 5-star funds in fund not beat the benchmark, still it will be same comparing to next 50? considering here after 12 months no LTCG and exit load. just a thought provoke. Stay good n healthy. Regards
Pattu: Firstly, no actively managed fund uses Nifty Next 50 as the benchmark – Nifty Next 50: The Benchmark Index That No Mutual Fund Would Touch?!
Secondly, just because a fund is a one-star fund, it does not mean it is not beating its benchmark. Star rating is only relative grading.
Thirdly, even if I can do such an analysis and get a result, it means little for the future and it is not practical to keep changing funds that way, especially when the corpus becomes bigger.
Tarun Malkani: Every time there is a buy back then if it makes sense I offer my shares to the company by giving instructions to my stock broker which is HDFC Securities to offer the same to the company. They typically charge me 0.5% as brokerage just to do this process. I wanted to know is there some way of doing this transaction directly from my demat account and reducing or eliminating the brokerage cost. If yes what is the procedure / process to do it.
Pattu: I am sure you agree that there is no way of eliminating the broker or brokerage. Since I do not invest in shares, I am not aware of charges for this. A quick search did not help either. I am posting this in the hope that someone in the know may comment. So keep any eye out for that.
B M Joshi: I will be retiring in Nov 2018. I will get pension of Rs 60000 pm approximately which will increase based on CPI. . My monthly expenses are about 40000 pm. I have group floater mediclaim of Rs 30Lac. I have no liabilities. I will be getting about 60Lac in lump sum as retirement benefits. I am having 30Lacs in my PF account. I want to invest the funds i mutual funds for long term. I am an aggressive investor, investing in Mid cap, small cap and multi cap mutual funds. My first question is what should be the ratio of investment of Rs 60 Lacs in which kind of mutual funds ? I am allowed to withdraw 90% of PF accumulation one year before the retirement , My second question is should I withdraw 90% of PF and invest it in market ? if yes in what should be the ratio of various type of mutual funds.
Pattu, Please allocate an emergency corpus of at least 5 lakh. I would recommend an asset allocation of 40-50% equity and rest in someone combination of fixed income and equity savings funds.
You can afford to keep investing in the way that you do as you are comfortable with it and your pension is comfortable enough. However, inflation or unexpected expenses can hurt this balance. Therefore a strong fixed income base at all times is essential. You can afford to use 3Y fixed maturity plans for a part of the fixed income allocation.
Deruv: Hi Pattu, I have a total of 4 insurance policies in my name – HDFC, Birla Sun Life, LIC and TATA AIG. The total sum assured comes to more than 30 lakhs. Am I overinsured? Thanks, Deruv
Pattu: Please calculate this using the Insurance Calculators. My guess is that you are under-insured and di-worsified.
Anonomous1: Q1. I have invested through distributor/advisor and current portfolio value is 2 Cr. Now I want to transfer it to direct scheme. Advisor advises me that there will be a threats on this for the direct scheme. I do not find any threat into the same. Could you please tell me what are the possible threats/risks/trap in switching to Direct scheme as of now or in future? Q2. Is there any governance on charges of the fee by Fee only advisors ? Thanks.
Pattu:  Assume that I am the advisor. I am earning a good commission from that 2 Cr investment. The commission is coming from the investment and not from the amc as many people wrongly believe (and invest in "free portals").
Suppose you come up to me and say, "Pattu, I am going to switch to direct". Will I worry about the loss of my income or about you? As WB said, do not ask a barber if you need a haircut.
Get a SEBI registered "individual" fee-only financial planner who charges a flat fee (there are a few who do that in my list) and invest in direct funds, ignoring the advise of your 'advisor".
Is there any governance on the fees that hospitals or doctors (I presume that you are one?) can charge?! An informed patient or investor will know what to do.
Vandhi: I have liquidated my Flat and planning to invest the sale amount to generate monthly income from Fixed income assets.(FD/DEBT). These are my requirements : 1. Capital protection 2. Lower tax out go 3. Monthly Interest Payout. Is Debt funds can be better than FD for the above parameters. But again how to withdraw interest payout monthly from Debt MF . My tax bracket is 10% now. Kindly share your view.
Pattu:  There is no such thing called interest payout from a debt fund. In a mutual fund, you withdraw units at their current value. This includes the amount invested +/- capital gain/loss. Dividends from debt funds will be taxed at 28.875% at slab.
Capital gains from debt funds if redeemed less than 3Y will be taxed as per slab and at a flat rate of 20% with indexation after 3Y.
Absolute capital protection is not possible if you want returns better than FD. In fact, there is no capital protection in FDs as well.
If you cannot stomach risk, stick to post office MIS or FDs
If you can stomach some risk and do not need monthly payouts for at least a year, invest some amount in an arbitrage fund and get used to daily ups and downs for a while. You redeem from it when you need money.
If you can stomach a little more risk, consider equity savings funds (not immediately if you have no mutual fund experience).
Please note: If you invest 10L in an FD and get monthly interest payouts, the 10L will remain 10L even after 25Y.
If you invest 10L in any mutual fund and withdraw, you will be withdrawing the principal also and after some time, it will diminish to zero.
Arbitrage and equity savings funds come with monthly dividend options. These dividends are tax-free and the units initially purchased will not be affected (unlike a redemption). However, due to market movements, the NAV can fall and then there will be a loss in the amount invested if you redeem at the lower NAV.
Moral of the story: cannot eat your cake and have it too!
SK: Dear pattu, IT industry is facing a crisis of mass firing. Typically middle management professionals with 15+ years are in risk of getting unemployed. They would have couple of young children, spouse and dependent parents to support. They would also have a good corpus of around 1C+ usually inefficiently managed in terms of investments. What would be your basic advice to invest a lump sum of say, 50 lakhs to generate monthly income till such time they land up with a job in few month's time and to create a parallel stream while they try out something on their own for a couple of years. Please share your inputs which would be very useful to the good populace.
Pattu: Yes, this is scary. If it is only for a few years, one can live off the redemptions from mutual funds. These can be debt funds or equity savings funds (as mentioned above – it is an amusing coincidence!). It is better to prepare for this right away and keep away a stash for this. You can use this sheet: Four Simple Retirement Planning Tools or the freefincal financial freedom app to compute how much is required to mange for say 3-5 years.
Niks: Hi Pattu, Thanks for answering the queries which help us mapping those scenarios in our cases. I have the below question – How to decide which type of fund should be mapped to what type of goal. i.e. For child's education (which is say 15yrs away) what type of fund are more suitable to map, similarly for retirement which is say 22yrs away)
Pattu: Asset allocation – how much in equity, how much in fixed income and how to vary this with time is the first step. Then, within the equity component, what is the asset allocation – how much in large caps, how in mid/small cap etc.  I would recommend using Balanced Mutual Funds As The Core Equity Portfolio Holding
Darshan Trivedi: Hi Pattu, The bulls are going on strong. I understand that for long term investment (10-15 years duration) this should not matter but still I have few queries, as mentioned below. 1) The mutual funds bought in lump-sum about 1-2 years back should those be redeemed and then re-invested when the market corrects? OR 2) Few of those funds which are not good performing as per the Performance Sheet (that you publish every month) should be redeemed and re-invested when the market corrects? 3) Some experts on Economic Times article suggests in reducing portfolio in the Equity Funds and move to liquid/dept funds since the market is over-valued. If this is correct practice then how do we do that? Thanks, Darshan Trivedi
Pattu: I have no idea what the market is doing.
Expert in the media is an oxymoron. Well, they are experts in traffic generation.Will give them that.
DO NOT use the performance sheets for reviewing funds. They are meant for selection only.
Stick to your asset allocation – have one if not present. If you are scared about markets, switch some amount of equity to fixed income. Do this for reducing risk without worrying about returns. Then life is simple.
Kiran: Pattu Sir!, In your article "Using Balanced Mutual Funds As The Core Equity Portfolio Holding" you mentioned that for two of your long term goals the core was a balanced fund. Is it that each portfolio's had a balanced fund in them? Or just one balanced fund for two goals?
Pattu: I am a fan of keeping separate folios for separate goals. But I am not closed-minded to assume that only that way is right. You can consider using the same fund(s) for all goals. Each approach has pros and cons: Financial Goal Planning with a Unified Portfolio
Anonomous2: I have invested in the ICICIpru MF Dynamic Plan through regular plan(sip of 5000 Rs.) since last 6 years . Now I would like to switch to direct scheme. While looking at the exit load regulation on the fact sheet – it is written that " Exit Load (%) : For units in excess of 10% of the investment,1% will be charged for redemption within 365 days. Is it like I have to switch to maximum less than 10 % units and more than 365 days invested to have no exit load? Could you please better explain it with example so as to switch without any exit load?
Pattu: This is exit load scheme:
• If units purchased or switched in from another scheme of the Fund are redeemed or switched out upto 10% of the units within 1 Year from the date of allotment – Nil.
• If units purchased or switched in from another scheme of the Fund are redeemed or switched out more than 10% of units within 1 Year from the date of allotment – 1% of applicable Net Asset Value (NAV)
of the applicable Net Asset Value (NAV).
• If units purchased or switched in from another scheme of the Fund are redeemed or switched out after 1 Year from the date of allotment – NIL.
w.e.f 10-11-15
So you can safely switch or redeem units that older than 1Y free from exit load (and tax). Keep it simple and gradually switch out units as they age above 1Y. No hurry.
Kushal: Hi Pattu, It would be helpful if you could share your point of view on recent liquid fund service app, Finozen. It invests your money into Reliance Money Manager Growth Fund. Thanks in advance for your help.
Pattu: Stay away. If you want, invest "directly" with Reliance amc. Please expect some changes in this space as SEBI has barred instant redemption from non-liquid funds.
=-=-=-=-=
Ask Questions with this form
And I will respond to them next weekend. I welcome tough questions. Please do not ask for investment advice. Before asking, please search the site if the issue has already been discussed. Thank you.
[contact-form][contact-field label='Name' type='name' required='1'/][contact-field label='Email' type='email' required='1'/][contact-field label='Comment' type='textarea' required='1'/][/contact-form]
Kolkata DIY Investor Workshop May 28th, 2017
Register for the Kolkata DIY Investor Workshop May 28th, 2017
You Can Be Rich Too With Goal-Based Investing
You can be rich too with goal based investing is my new book with PV Subramanyam. If you have not yet got the book, check out the reviews below and use the links to buy.
Reader Quotes:
particularly useful for first time investors
Every earner should read this
Five stars. Gifted my friend. He found it very helpful
If you want a book that's unbiased and that will hold your hand and walk you through the personal finance jungle, then buy this.. the best thing 300 bucks could buy you.
Gift it to your Friends and Relatives whom you care more. Already follower of Pattu and Subra's forum. Ordered 4 more copies to give gift to my friends and eagerly waiting to read
The best book ever on Financial Freedom Planning. Go get it now!
Your first investment should be buying this book
The (nine online) calculators are really awesome and will give you all possible insights
Thank you, readers, for your generous support and patronage.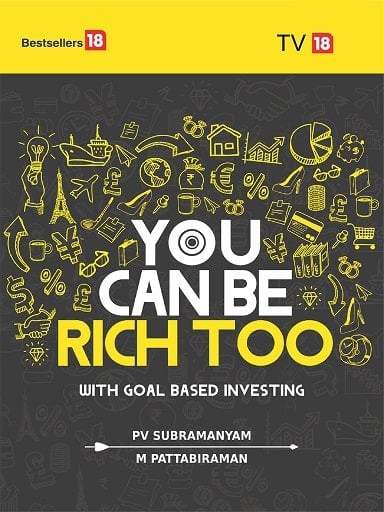 Amazon Hardcover Rs. 317.
21% OFF
Kindle at Amazon.in (Rs. 87 75% OFF)
Google Rs. 307
Infibeam Now just Rs. 315 24% OFF.
If you use a mobikwik wallet, and purchase via infibeam, you can get up to 100% cashback!!
Bookadda Rs. 344. Flipkart Rs. 359
Amazon.com ($ 3.70 or Rs. 267)
Ask the right questions about money
get simple solutions
Define your goals clearly with worksheets
Calculate the correct asset allocation for each goal.
Find out how much insurance cover you need, and how much you need to invest with nine online calculator modules
Learn to choose mutual funds qualitatively and quantitatively.
More information is available here: A Beginner's Guide To Make Your Money Dreams Come True!
What Readers Say
Subscribe and join the freefincal Youtube community!
 Don't like ads but want to support the site? Subscribe to the ad-free newsletter! 
Want to conduct a sales-free "basics of money management" session in your office?
I conduct free seminars to employees or societies. Only the very basics and getting-started steps are discussed (no scary math):For example: How to define financial goals, how to save tax with a clear goal in mind; How to use a credit card for maximum benefit; When to buy a house; How to start investing; where to invest; how to invest for and after retirement etc. depending on the audience. If you are interested, you can contact me: freefincal [at] Gmail [dot] com. I can do the talk via conferencing software, so there is no cost for your company. If you want me to travel, you need to cover my airfare (I live in Chennai)
---
Connect with us on social media
---
Do check out my books
---
You Can Be Rich Too with Goal-Based Investing
My first book is meant to help you ask the right questions, seek the right answers and since it comes with nine online calculators, you can also create customg solutions for your lifestye!
Get it now
.  It is also available in
Kindle format
.
---
Gamechanger: Forget Startups, Join Corporate &

Still

Live the Rich Life You Want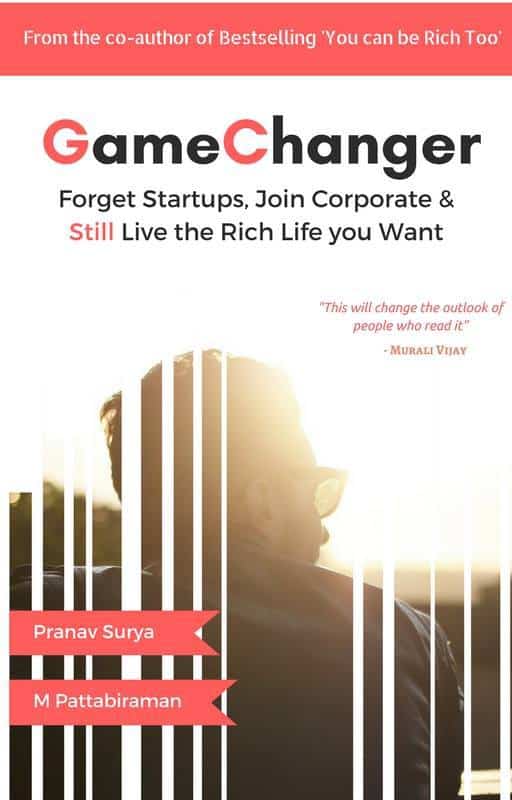 My second book is meant for young earners to get their basics right from day one! It will also help you travel to exotic places at low cost!
Get it or gift it to a youngearner
---
The ultimate guide to travel by Pranav Surya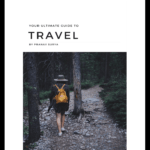 This is a deep dive analysis into vacation planning, finding cheap flights, budget accommodation, what to do when travelling, how travelling slowly is better financially and psychologically with links to the web pages and hand-holding at every step.  
Get the pdf for ₹199 (instant download)
---
---
Free Apps for your Android Phone
All calculators from our book, "You can be Rich Too" are now available on Google Play!
---
Install Financial Freedom App! (Google Play Store)
---
Install Freefincal Retirement Planner App! (Google Play Store)
---
Find out if you have enough to say "FU" to your employer (Google Play Store)
---
About Freefincal
Freefincal has open-source, comprehensive Excel spreadsheets, tools, analysis and unbiased, conflict of interest-free commentary on different aspects of personal finance and investing. If you find the content useful, please consider supporting us by (1) sharing our articles and (2) disabling ad-blockers for our site if you are using one. We do not accept sponsored posts, links or guest posts request from content writers and agencies.
Blog Comment Policy
Your thoughts are vital to the health of this blog and are the driving force behind the analysis and calculators that you see here. We welcome criticism and differing opinions. I will do my very best to respond to all comments asap. Please do not include hyperlinks or email ids in the comment body. Such comments will be moderated and I reserve the right to delete the entire comment or remove the links before approving them.