Each week I try to answer generic questions from readers. Here is this weeks edition. You can use the form below to ask your questions.
Before we look at the features of the sheet, two quick announcements:
V Ramesh, CEO of MF Utility will be joining Ashal and me at the Pune Investor Meet on Feb 26th. You can register via here. Only a few seats left.
My book with PV Subramanyam, You Can Be Rich Too With Goal Based Investing is now available at a massive 30% discount of Rs. 278/- from amazon.
Ramamurthy: On account of advancing age the problem of signature mismatch is arising especially with redemption requests from mutual funds.Is there any way by which I can redeem either part or full from mutual funds without signing the redemption request letter, please?
Pattu: Mr Ramamurthy is almost 89 years young and is one of the first readers of freefincal 🙂
Sir,  no offence, but it would better to minimise redemptions in your case and liquidate enough funds for daily needs. If you are comfortable, an online amc account is a possibility. Some amcs like Birla and UTI have introduced telephonic transaction facility, you can consider this also.
Sundeep:  Birla Sunlife equity and Icici pru value discovery and franklin India high growth which two to chose from these three diversified mutual fund .investment horizon around 5 yrs.?
Pattu: Sorry, will not comment on fund choices. Also, I won't touch equity for 5Y
Mahesh Deshmukh: Hi Pattu, I am a fan of your blog. Your articles are awesome. I am using perfios for tracking purposes. my query is after rebalancing the amount from equity MF to debt MF, is perfios will give correct XIRR/CAGR Thanks in Advance.
Pattu: Thank you. Perios provides the annualised return or XIRR of the portfolio. It should not matter if some rebalancing is done within a portfolio. It should still calculate it.
Kaushik: Hello Sir, With the advent of MCLR, the old home loan rates based on bank/repo rate appear to have become stagnant/redundant. There is no rate reduction for those who have taken home loans under the old repo/bank rate system. On the contrary, if we need to shift from Base Rate system to MCLR system, we are required to pay a fee of 0.56% of the outstanding. I feel this is unfair since when I signed up for the floating rate system, it was not my problem whether it'd be a base rate system or an MCLR system, but I am required to pay extra money just to ensure the home loan rate is flexible. Any solution for this? Is there anyone we can approach for this?
Pattu:  Correct me if I am wrong, but your old loan is flexible too. Just that MCLR is more flexible. One the one hand, you cannot avoid the charges for shifting. One the other hand, if rates go up, MCLR may hurt a bit more than the old system?
Karsing patiri: Hi, I am investing 1) Franklin blue chip fund 2) icici value discovery fund 3) Mirae emerging blue chip 4)Dsp micro cap fund 5) icici long term equity fund. 6) Hdfc balanced fund I am investing in this funds 5000 pm as a sip for last 6 months and plan to keep it for 10 yrs. What are your suggestions regarding my portfolio? Thanks in advance
Pattu: I cannot provide product suggestion. Please do not assume you will hold the same funds for that long. Review performance periodically. This maybe of help: How to Review Your Mutual Fund SIPs
Yogesh: Hi Pattu I want to discuss mutual fund performance. I calculated CAGR return as there is no option in ICICI direct.com. After calculating CAGR (Col C) I compare it with CAGR mention on money control (Col E). Why there is so much difference. ? Fund Name Absolute Return%(ICICI Direct) CAGR%(ICICI Direct) Investment Period Moneycontrol CAGR% Franklin India Prima Plus 10.18% 3.35% 1yr11M 2yrs=7% DSP BLACKROCK MICRO CAP 15.46% 6.19% 1yr6M 1yr=42% 2yr=22% HDFC MID-CAP OPPORTUNITIES 17.96% 4.48% 1yr11M 1yr=37% 2yr=14% ICICI PRUDENTIAL FOCUSED BLUECHIP 11.94% 3.45% 2yrs 2yr=6% SBI SMALL AND MIDCAP FUND 14.40% 5.90% 1yr6M 1yr=28% 2yr=16%
Pattu: Get rid of the moneycontrol account. It does not give you annualised return. Just the absolute return (see detailed reply below). Use Value research, Perfios, Mprofit or my tracker.
Satish: Pattu Sir, I have taken a home loan for a plot in Bangalore. The EMI is ~19℅ of my net salary. I save a further 29℅ of my income in mutual funds. My question is as follows – should I work towards pre-closing the loan? I have an own house and the site is for pure investment purpose only. I have another 12 years of EMI to pay.
Pattu: You are investing a good enough amount. Check if that is enough for your long-term financial goals. If yes, then continue the loan and prepay a small amount each year. There is no hurry to close it.
Santhosh: Hi Sir, I am using MFUonline to invest directly. I pay using NEFT option. What is the cutoff timing by which I should pay so that it is processed same day and I get current day NAV?
Pattu: Before 2:40 pm for non-liquid funds (with 3 pm cut off time) and before 1:40 pm for liquid funds. Read more: How to buy and sell direct mutual funds using MF Utility Portal
Sanjita Mana Sinha: Dear Sir, For an investment of Rs.30,000-35,000/- per month in a mutual fund for a goal of Education, marriage & retirement for 15 years, what should be the no of funds in the portfolio? What should be the no of funds like Large Cap, Large Mid Cap, Multi Cap, Mid Cap, Small-Mid Cap, Balance fund etc.?
Pattu: First step is the asset allocation. How much in equity and how much in fixed income. I would recommend an equity allocation of 60% and just one multi-cap fund is enough. Read more: Minimalist Portfolio Ideas for Young Earners
Oma: Gold vs FD for marriage I have a marriage coming up in 3 years where I will be buying a certain quantity of gold jewellery. I was wondering whether I should invest a monthly amount in some form of gold ETF/gold coins or just use FD.
Pattu: Never use gold ETF or gold funds for marriage – whether 3Y away or 30Y away. Either buy it now itself or use an FD, or if comfortable you can use an equity savings funds, but remove it well before the wedding. I would buy it right away.
Niranjan: Hi, How do we get to know the equity portion of a balanced fund is large-cap, midcap or small cap. Regards, Niranjan
Pattu: Morningstar India's fund page gives a nice breakup.
Mohit: I am doing SIPs (Frk Ind Smaller comp – 3000, SBI midcap 3000, SBI Bluechip -3000, HDFC balanced -5000, L&T India value -3000, Kotak select focus -3000). I have some holdings in other MFs which I bought when I started with MF. I have made some mistakes and invested in few funds and later on, i stopped SIPs into them. (Franklin High growth and Flexicap). Then I also bought some MF in once off IPru exports and other services, MoST Midcap). Recently I have also started investing in direct MF. As the number of MFs are high I want to consolidate the MFs schemes which I bought once off and where I have stopped SIP for simplicity in tracking purpose. How should i go about it? Shall I keep those funds where i am no longer having SIP or shall i systematically transfer them to existing schemes wherever applicable? Also, shall I switch my holding in existing funds to direct funds?
Pattu: First, identify funds in the same category and reduce them. If you are no longer investing in some funds, it makes sense to gradually shift units from these funds to funds that you are actively investing in. No flaming hurry to do this. Can be done over several months.
Avjit Paul: Hii, Do you have any idea of CGEGIS (Central Government Employee Group Insurance Scheme), What are the pros and cons of this scheme, searched the internet but couldn't able to find much details. I am a central govt. The employee, but this scheme is not introduced in our office. If the scheme is good then we can ask our head of institute to introduce this scheme.
Pattu: This is a group term life cover with a small savings component. Although all employees have to be covered by this, each institution may have a different cover. For example, I have a group life cover provided by em employer for Rs. 40 Lakh.  This is not part of this scheme, though.  You can certainly ask them to get such a cover from any insurer. The premium would be attractive.
Krishnapratap: Hi Pattu Sir, I have some 6 questions for you and thought of asking it to you. 1. What is the difference between CAGR, XIRR & Absolute Returns? Could it help us to know about
1. What is the difference between CAGR, XIRR & Absolute Returns? Could it help us to know about the performance of a MF? Could we predict MF Returns from it?
Pattu: Absolute returns is just percentage difference. This is,
(final value – investment)/investment. There is no time frame involved here.
CAGR is the annualised return for a single investment. XIRR is the annualised return for multiple investments taken together. Here are a couple of videos on the subject.
2. I am investing in Axis LTF Equity (G) from Jan 2016 but Absolute Returns is just 5.65% whereas the CAGR is 10.1%?
Pattu: The above answer should suffice in figuring this out.
3. I am planning to take car loan now and tenure would be 7 years so that the EMI would be less but total interest payable would be more. So, I want to know do you have any prepayment calculator where it says paying loan faster is better or investment some money in MF is better and paying the loan in 7 years?
Pattu: When it comes to a car loan, if it cannot be avoided, it is better to minimise the loan amount and tenure. Read more: Think Before Taking a Car Loan!
4. After going through your Retirement Calculator I am feeling dejected that I am unable to invest required amount for my Retirement as per the calculator inputs. Apart, from Retirement, I have to invest for much Daughter's Education, Marriage, etc. So, there are lots of things to be done in future. My future looks very scary to me now. Need some suggestion from you on it.
Pattu: Join the club! I felt the same way too. Invest as much as possible and hopefully, things will get better in time as your corpus and earnings grow.
For those who cannot invest enough, I would recommend the Financial Goal Planning with a Unified Portfolio method, instead of planning for each goal separately. It is not perfect, but at least a start. The investment required would be much lower in this case. Do not combine short-term and long-term goals here.
Also, wealth building will take some time. Here are some related links:
Why is the retirement corpus I need so large?!
Do not be scared by what you need to accumulate for retirement!
5. I read one of your article on Standard Deviation and in reply to my question you replied that we must take returns as 10% for long term say 10 years in Equity. So, are you saying to consider returns less and invest more as per goals rather than invest less and considering returns more over the long term?
Pattu: Under-promise and over-deliver!
6. I am investing in PPF & Sukanya Samriddhi around 2k in each for my daughter and she is 3.6 years old now. Also, investing in Axis Long Term Equity (G) – 3k, Tata Balanced Fund RP (G) – 3k, ICICI Prudential Flexi Income – 7k and Birla SL FRF LTP (G) – 3k and investing around 84k in physical gold. So, is my portfolio well diversified or not?
Pattu: It is!
Ask Questions with this form
And I will respond to them next week. I welcome tough questions. Please do not ask for investment advice. Before asking, please search the site if the issue has already been discussed. Thank you.
[contact-form][contact-field label='Name' type='name' required='1'/][contact-field label='Email' type='email' required='1'/][contact-field label='Comment' type='textarea' required='1'/][/contact-form]
Pune Investor Workshop Feb 26th, 2017
The second Pune workshop will be held on Feb 26th, 2017. You can register for this via this link
You Can Be Rich Too With Goal-Based Investing
Gift it to your Friends and Relatives whom you care more. Already follower of Pattu and Subra's forum. Ordered 4 more copies to give gift to my friends and eagerly waiting to read
The best book ever on Financial Freedom Planning. Go get it now!
Your first investment should be buying this book
The (nine online) calculators are really awesome and will give you all possible insights
Thank you, readers, for your generous support and patronage.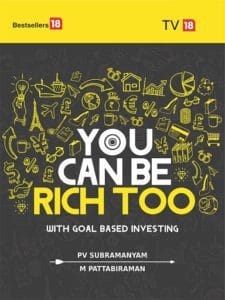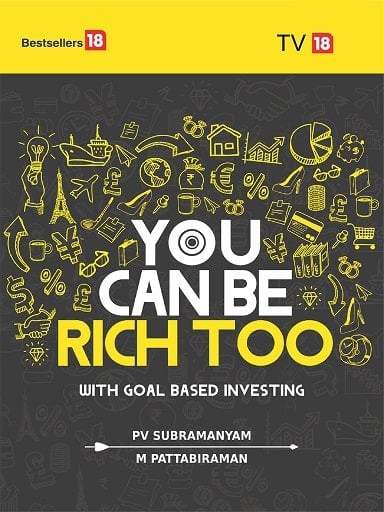 Amazon Hardcover Rs. 278. 30% OFF
Kindle at Amazon.in (Rs. 244.30)
Google Play Store (Rs. 244.30)
Infibeam Now just Rs. 307 use love10 to get additional 10% OFF.  
If you use a mobikwik wallet, and purchase via infibeam, you can get up to 100% cashback!!
Ask the right questions about money
get simple solutions
Define your goals clearly with worksheets
Calculate the correct asset allocation for each goal.
Find out how much insurance cover you need, and how much you need to invest with nine online calculator modules
Learn to choose mutual funds qualitatively and quantitatively.
More information is available here: A Beginner's Guide To Make Your Money Dreams Come True!
What Readers Say
Also Available At
Bookadda Rs. 371. Flipkart Rs. 359
Amazon.com ($ 3.70 or Rs. 267)
Google Play Store (Rs. 244.30)
Subscribe and join the freefincal Youtube community!
 Don't like ads but want to support the site? Subscribe to the ad-free newsletter! 
Want to conduct a sales-free "basics of money management" session in your office?
I conduct free seminars to employees or societies. Only the very basics and getting-started steps are discussed (no scary math):For example: How to define financial goals, how to save tax with a clear goal in mind; How to use a credit card for maximum benefit; When to buy a house; How to start investing; where to invest; how to invest for and after retirement etc. depending on the audience. If you are interested, you can contact me: freefincal [at] Gmail [dot] com. I can do the talk via conferencing software, so there is no cost for your company. If you want me to travel, you need to cover my airfare (I live in Chennai)
---
Connect with us on social media
---
Do check out my books
---
You Can Be Rich Too with Goal-Based Investing
My first book is meant to help you ask the right questions, seek the right answers and since it comes with nine online calculators, you can also create customg solutions for your lifestye!
Get it now
.  It is also available in
Kindle format
.
---
Gamechanger: Forget Startups, Join Corporate &

Still

Live the Rich Life You Want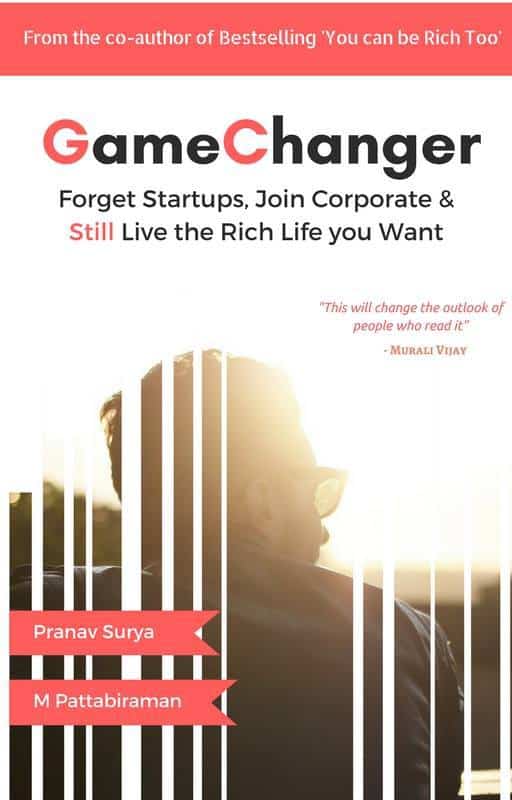 My second book is meant for young earners to get their basics right from day one! It will also help you travel to exotic places at low cost!
Get it or gift it to a youngearner
---
The ultimate guide to travel by Pranav Surya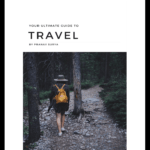 This is a deep dive analysis into vacation planning, finding cheap flights, budget accommodation, what to do when travelling, how travelling slowly is better financially and psychologically with links to the web pages and hand-holding at every step.  
Get the pdf for ₹199 (instant download)
---
---
Free Apps for your Android Phone
All calculators from our book, "You can be Rich Too" are now available on Google Play!
---
Install Financial Freedom App! (Google Play Store)
---
Install Freefincal Retirement Planner App! (Google Play Store)
---
Find out if you have enough to say "FU" to your employer (Google Play Store)
---
About Freefincal
Freefincal has open-source, comprehensive Excel spreadsheets, tools, analysis and unbiased, conflict of interest-free commentary on different aspects of personal finance and investing. If you find the content useful, please consider supporting us by (1) sharing our articles and (2) disabling ad-blockers for our site if you are using one. We do not accept sponsored posts, links or guest posts request from content writers and agencies.
Blog Comment Policy
Your thoughts are vital to the health of this blog and are the driving force behind the analysis and calculators that you see here. We welcome criticism and differing opinions. I will do my very best to respond to all comments asap. Please do not include hyperlinks or email ids in the comment body. Such comments will be moderated and I reserve the right to delete the entire comment or remove the links before approving them.