The finance ministry releases a notification today that government has accepted the minimum pay, fitment Factor, index of rationalisation, pay matrices and other recommendations of the seventh pay commission*
* Some features of the defence pay matrix have not been accepted (page 21 here). A full list of all recommendations also can be found there.
The revised pay can be computed with Seventh Pay Commission Calculator: Pay Fixation with Pay Matrix
Pensioners can use: Seventh Pay Commission Revised Pension Calculation
Here is an illustration released by the finance ministry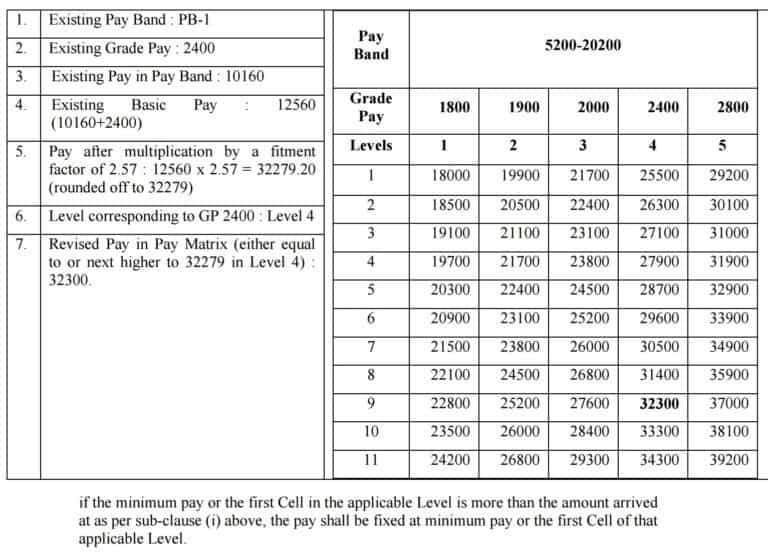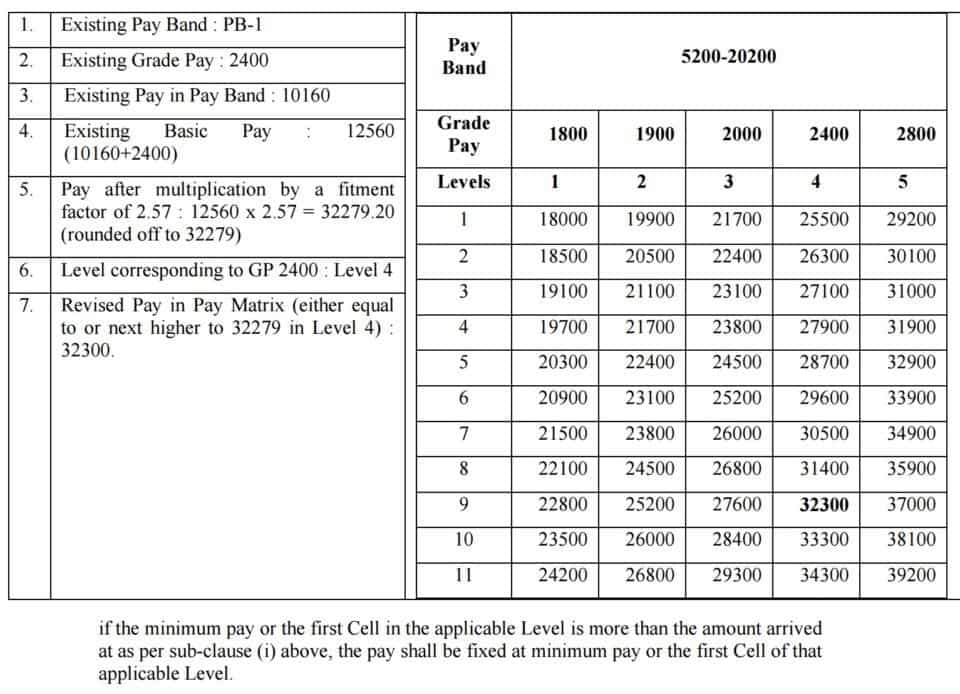 A person drawing a current basic of Rs.12,560 will now draw Rs.  32,300
Steps to determine new pay
Add current pay + grade pay*. This sum is your current basic pay.
Multiply above sum by 2.57 and call this S. The report says use 2.57 for all cadres. However, in the pay matrix (see below) the multipier varies with grade pay. The calculator allows you to do both.
Determine the level corresponding to your grade pay*
In the column under your level find the number closest to S. This would be your new salary.
(*) If the grade pay has been  recommended an increase in the report, use the new grade pay above instead of your old grade pay.
Transport allowance and HRA has to be added to this. This is done as per the recommendations of the report.
Seventh Pay Commission Pay Fixation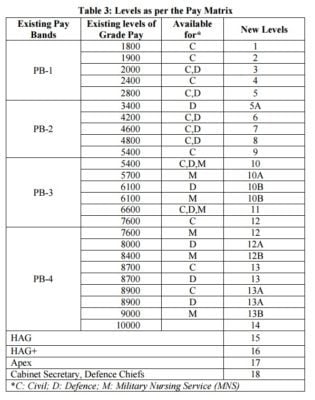 Seventh Pay Commission Pay Matrix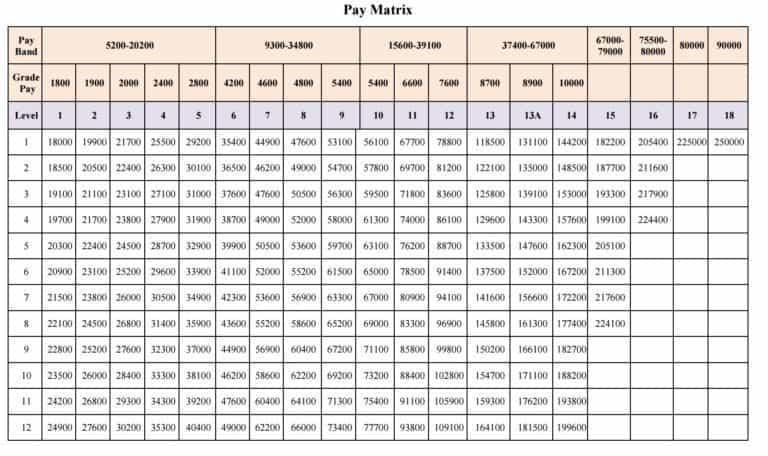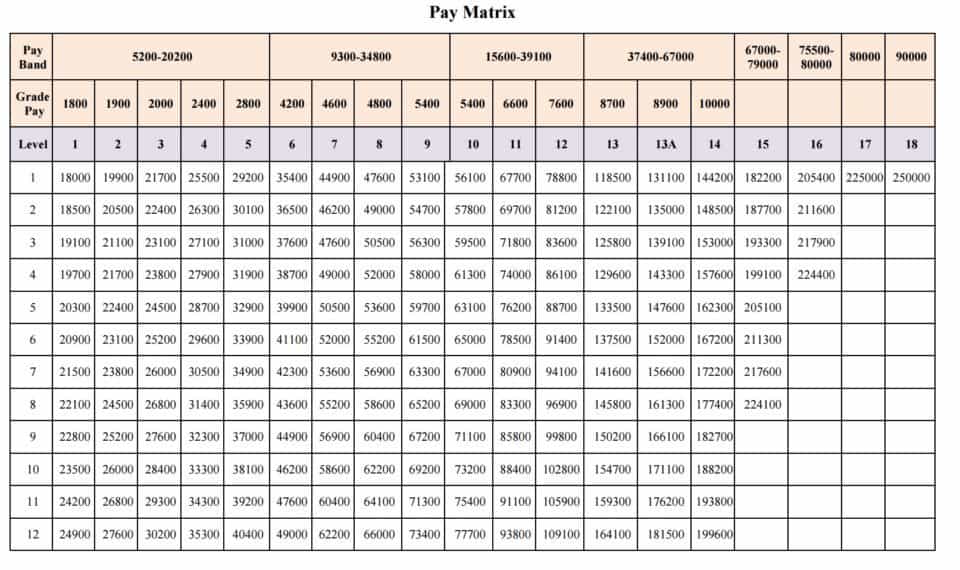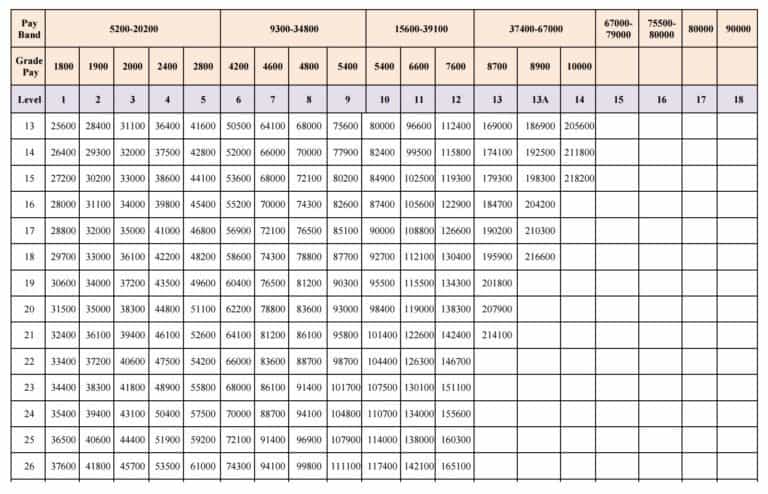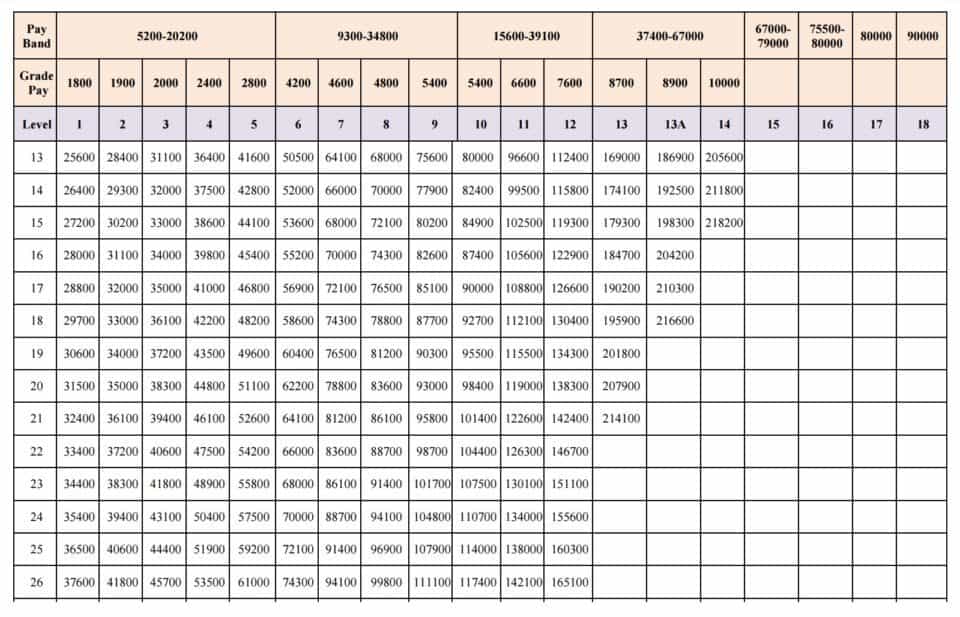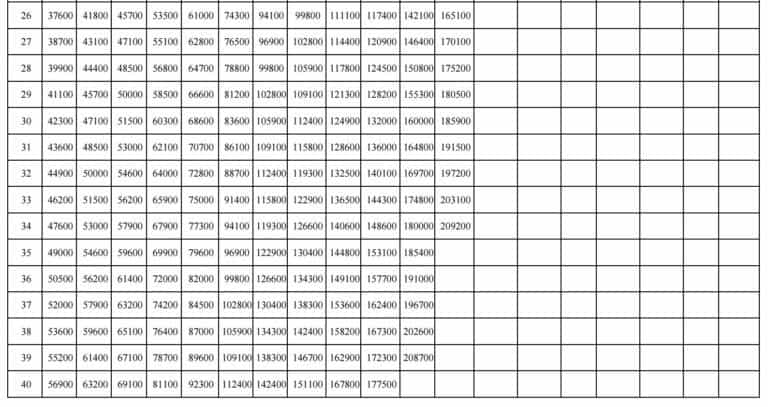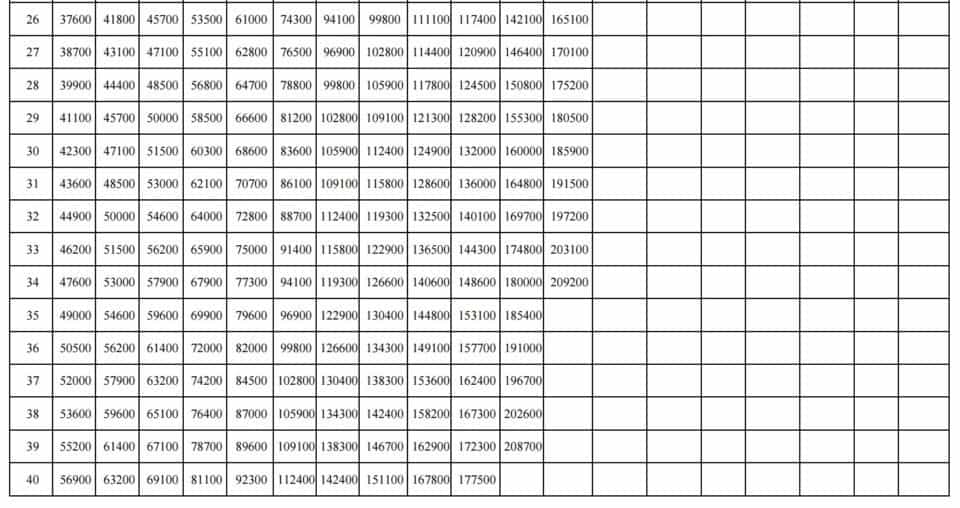 The pay scale fitment is different for medical officers who get  non-practicing Allowance (NPA) and for those who got promoted between 1st Jan 2016 and when the actual pay revision is implemented. The rules for these employees can be found in the Revised Pay Rules 2016