I have updated the two guest posts written by CK Aparna that explain how to e-file income tax returns using ITR1, ITR2, ITR3, ITR5 for AY 2017-2018. Do consider sharing it with assessees who are filing  tax return for the first time or filing tax return with capital gains for the first time.
Know which ITR you are supposed to file.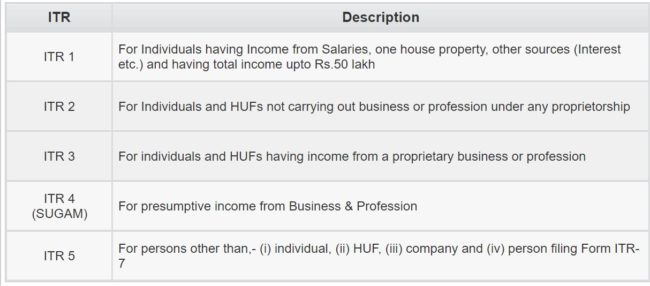 a)If you have an income from just salary, house property and bank deposits (Savings, FD, RD, Flexi RD), it is ITR1 (total income up to 50 L)
b)If you have income specified in a) and income from selling Real Estate, Stocks, Mutual fund units, derivatives, gold etc, or you have withdrawn EPF/PPF, it is ITR2 (individual or HUF with no business income)
If in addition to the above, you (or HUF) have income from a business or proprietorship,  ITR3
e) For people having
presumptive
business  (small businessmen and professionals with income less than 60L a year)it is ITR4S (no capital gains allowed)
For all others, it is ITR5 (other than
individual
)
Guest post 1: This explains how to e-file using the online ITR1 form: Guide to e-file Income Tax Return For AY 2017-18
Guest post 2: This explains how to file short-term and long-term capital gains, carry forward and set off losses.  Guide to e-file Income Tax Return: ITR2, ITR3 and ITR5 (java application).
Do let me know if anything more needs to be added.
=-=-=-=-=-=-=-=-=