NPS Tier 1 and Tier 2 plans have a corporate scheme (C) which has a mandate to invest in bonds issued by public sector undertakings (PSUs), public financial institutions (PFIs), infrastructure bonds, private corporate bonds and bank deposits.
This is like a short-term diversified debt fund with about 50% of a banking and PSU fund and 50% of a corporate bond fund. However, the credit quality is typically much higher.
Portfolio of SBI Tier 1 C-scheme
Portfolio of ICICI Tier C-scheme
In this post, I compare the performance of ICICI Tier 1 Scheme C with S&P BSE Corporate Bond Index. I cannot claim that it is an apple-to-apple comparison but it is close enough in terms of the average maturity  and modified duration(~ 3-5 years)
Three-year rolling returns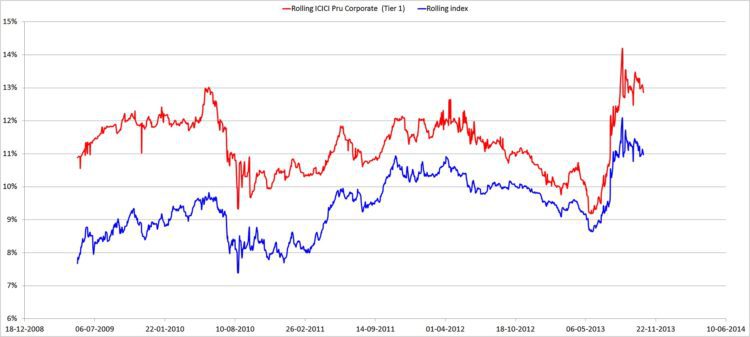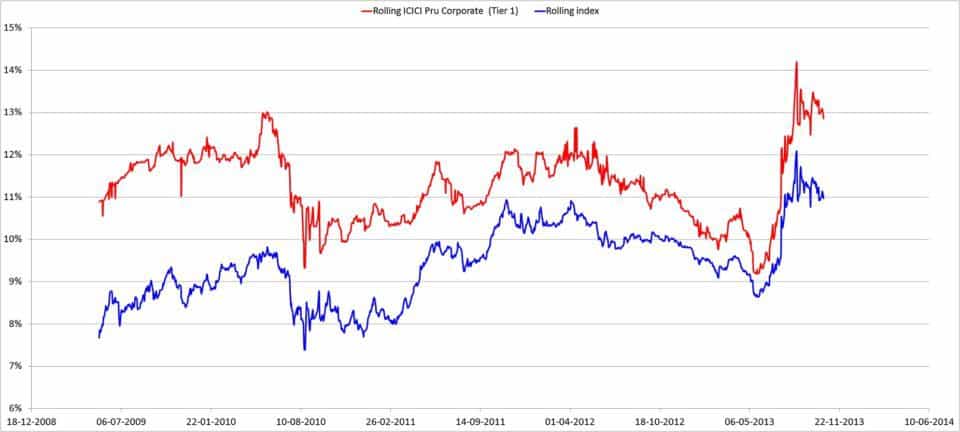 Pretty volatile in this period with a strong spike after the bond crash in July 2013.
Five-year rolling returns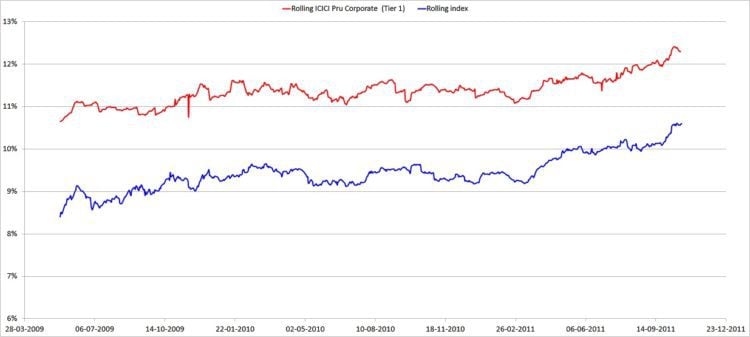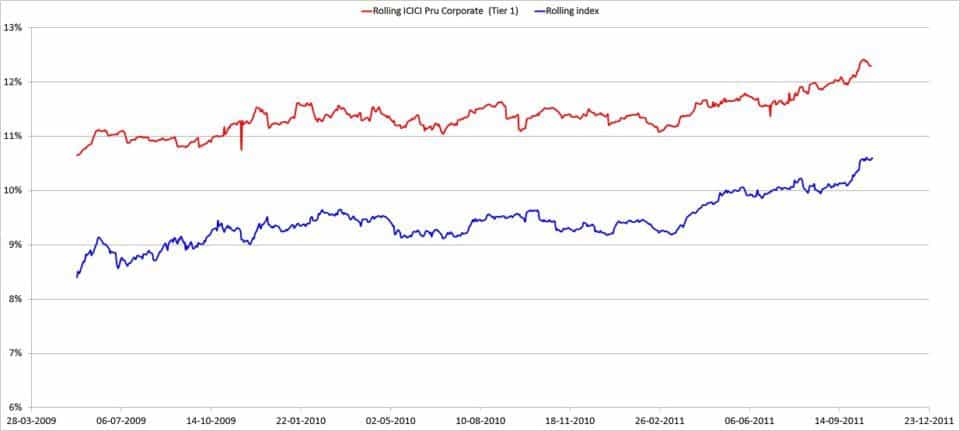 Above 10% return over 5 years is pretty decent!
ICICI Tier I Scheme C vs UTI Tier 1 Scheme C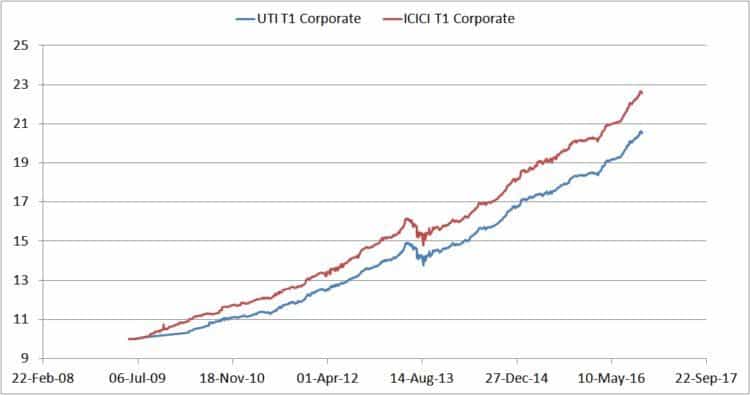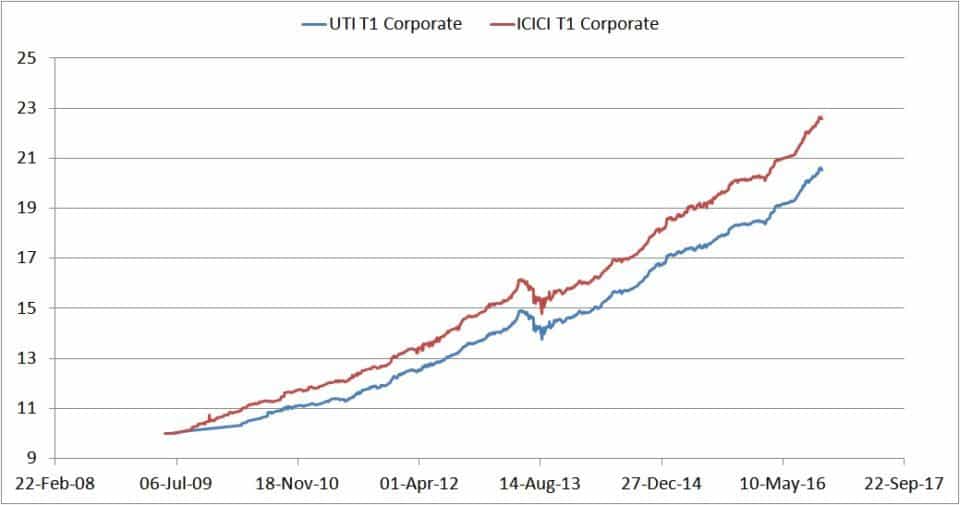 The ICICI fund has edged out the UTI fund. Will soon get data for all pension fund managers.
Since the investment duration in NPS is typically long term, subscribers can consider an asset allocation of 50% C and 50% G schemes. As seen before, NPS Tier 1 Equity Scheme (E) Performance is nothing to shout about. So one can avoid equity exposure in NPS and get it via stocks or mutual funds.
Read more:  A Guide to investing in the National Pension System (NPS)