The investor workshop on "strategic personal finance" was held on July 26th 2015 at Bangalore.  Dr. Uma Shashikant, Managing director, Centre for Investment Education and Learning (ciel.co.in and moneykraft.com)  spoke on various aspects like
Taking charge of assets and funds.
Evaluating the impact of personal finance decisions
Maximising net worth – steps to financial freedom
Building a robust and diversified portfolio
An approach direct equity investing.
I was honored to share the stage with her and spoke about mutual fund investing. It has been nearly two decades since I took notes in a classroom. I spent a good part of the day doing that and here are some nuggets from her talk.
First some photos. Thanks to Krishna for taking them and reminding me to take the group photo below, which was shot by Syamantak Pati.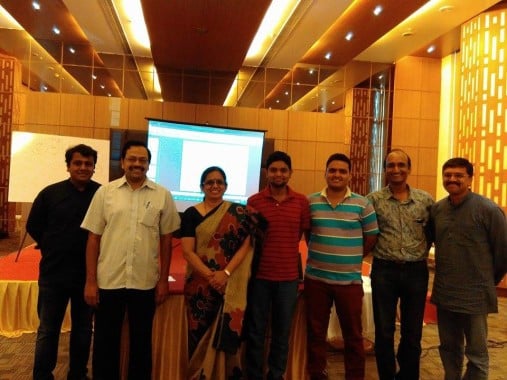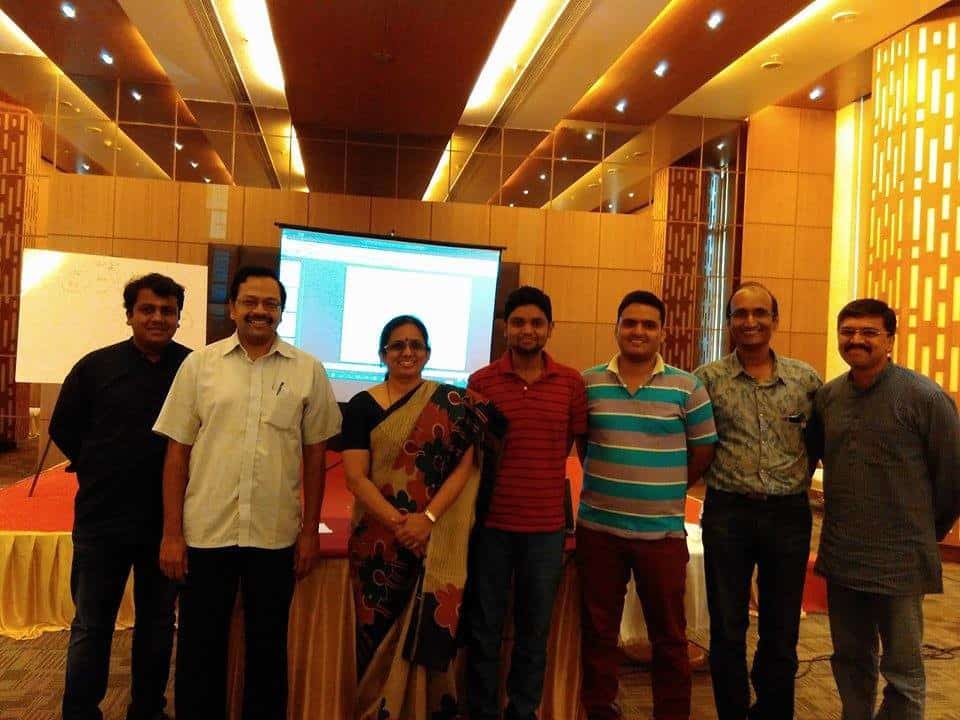 The workshop was held at the same hotel as the last meet in April. Thanks to Muthikrishnans efforts, we were able to get a good deal.
This is our third workshop in Bangalore. The first was in December last year, and the second in April. A fourth meet is scheduled on August 23rd with Ashal Jauhari (details will be posted shortly). All these would not have been without of the strong organizing committee pictured above.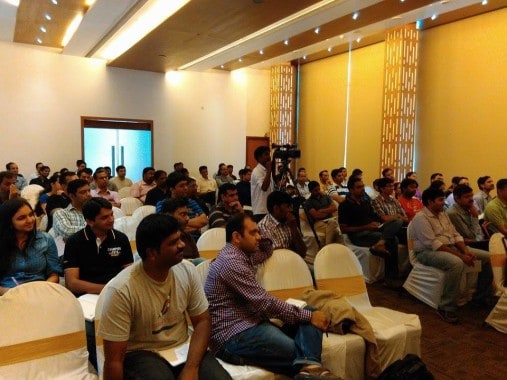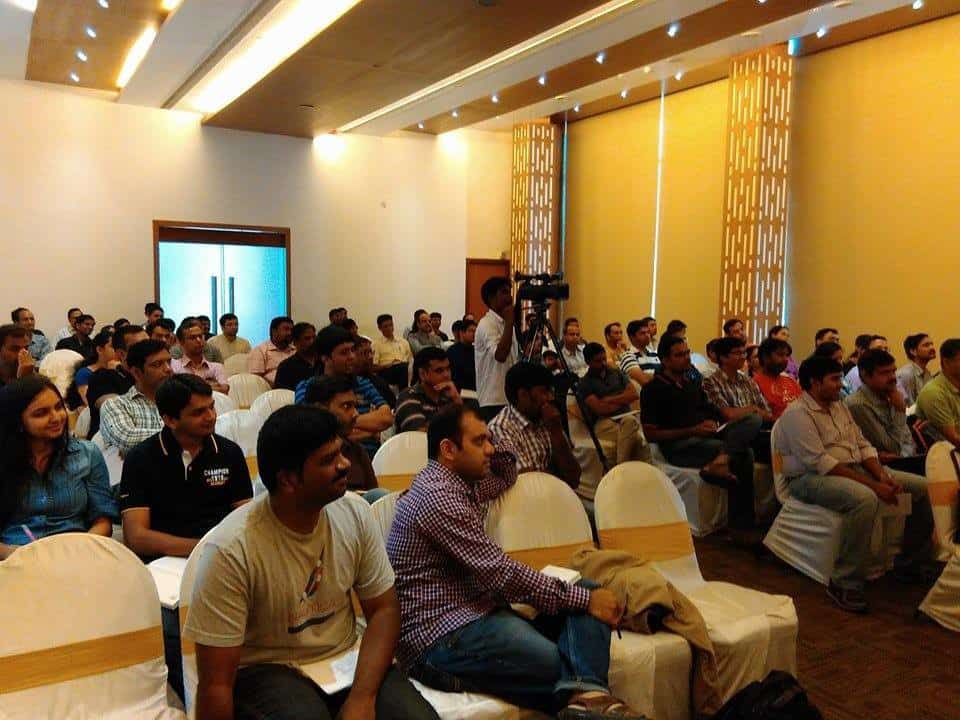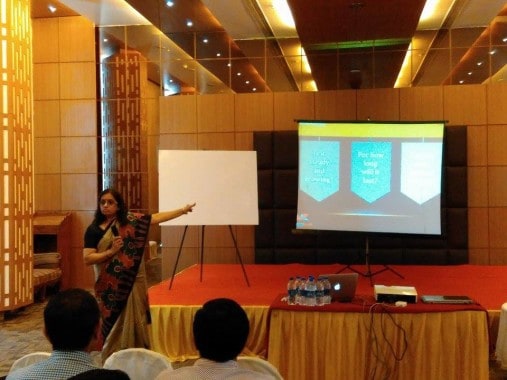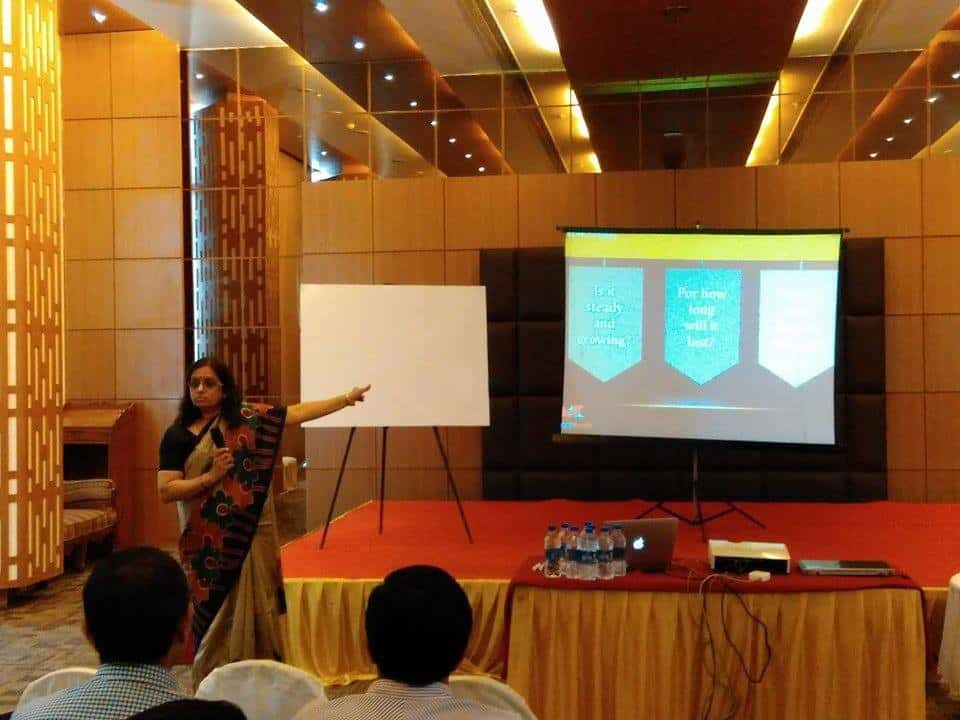 Now for the nuggets of wisdom.  For this post, each statement is independent and should hopefully still make sense. If you have trouble, please wait for the videos 🙂
A families  budget is like the balance sheet of a company.
'Surplus' is the first sign of a healthy balance sheet.
A balance sheet should have 3 components: liquidity (for immediate needs), funding (for financial freedom) and giving (to others)
She showed how to construct such a balance sheet in Excel. More about this later.
Strategic personal finance is all about making decisions from a point a control, having a surplus and investing it.
Investments and investment decisions have to be in auto-mode.
Investment decisions should be made in every April and new products that come after that should be ignored.
With regard to tax saving products, one should ask, "save tax and do what?Where will the money go and how will it help you later?"
A huge chunk of the money we earn and invest should be for ourselves and not for our children.
A company borrows at the rate of inflation, can survive only when its earnings beat inflation. Therefore, stakeholders also get such returns.
Liquidity is extremely precious in investing.
Risk originates from that fact that there are three kinds of players in any market
1)  liquidity seekers
2) institutional investors
3) speculators
Did you know that 0.25% of forex transactions is for liquidity! Rest is speculation.
Businesses have to deploy assets continuously to grow
It is criminal that PF assets are invested in indirect markets (income assets) and therefore, will not beat inflation.
Buying is hard. Selling is easy. You can only sell the stocks that you hold!
Asset allocation: How much should be in liquid assets: 10%
Asset allocation: How much should be in income assets: 40-50%
Asset allocation: How much should be in growth assets: 60-50%
You do not need any new mutual funds. Every kind of product is already there.
The unfortunate problem in the mutual fund industry is that products do not have simple, easy to understand names.
Look at fund houses as production houses
If you need to scroll down a page to review your portfolio, you are holding too many funds!
Large cap portfolio will provide broad market returns.
Good market: When people are worried to invest.
Bad market: When people borrow money to invest.
Not all companies will lose money forever.
Do not be adamant about your decisions. Analyze and adapt.
A study shows: businesses that do well are the ones that solve real problems. Not the ones that enhance shareholder value!!
Keep away from IPOs because of disproportionate information. If Indigo launches an IPO. Ask what it is doing different compared to other airlines.
Compare operating margin with the net profit margin of a company.
Equity investing is all about flow: how key numbers evolve with time.
How star hotels make money: increase margin on food to make up for lack of occupancy.
Equity investing is about having a good ROE 'sense'.
Umaji gave a wonderful  lecture on how to understand a business (DLF) using return on equity (ROE).  Indraneal Balasubramanium's new post serves as the perfect lecture notes! Check it out here: Understanding Return on Equity Indraneal is erudite and level-headed. It is always a pleasure to interact with him. Do follow his blog.