The third investor workshop at Chennai (renamed DIY Investor workshop after Ashal Jauhari came on board) was held on Sep. 27th 2015. A brief report of what transpired with links to the Excel sheets discussed.
First, a big thank you to, Balaji Swaminathan, Yogesh Sundaram and Anand Balakrishnan. When there was a possibility that Ashal may not be able fly to Chennai, Balaji, Yogesh and Anand was there for me. While Balaji worked the possibility of a webinar with Ashal, Yogesh and Anand  (who spoke on behavioural finance in the last workshop – videos are here) readily agreed to speak at the last minute. Thankfully, I did not have to trouble them as Ashal was able to make it.
I spoke first on the basics analyzing cash inflows and outflows, listing financial goals as per duration and simple strategies for different durations and the simple steps towards financial fortification
Ashal then spoke about various aspects of HRA, and home loans. It was an awesome talk and you can watch it this weekend.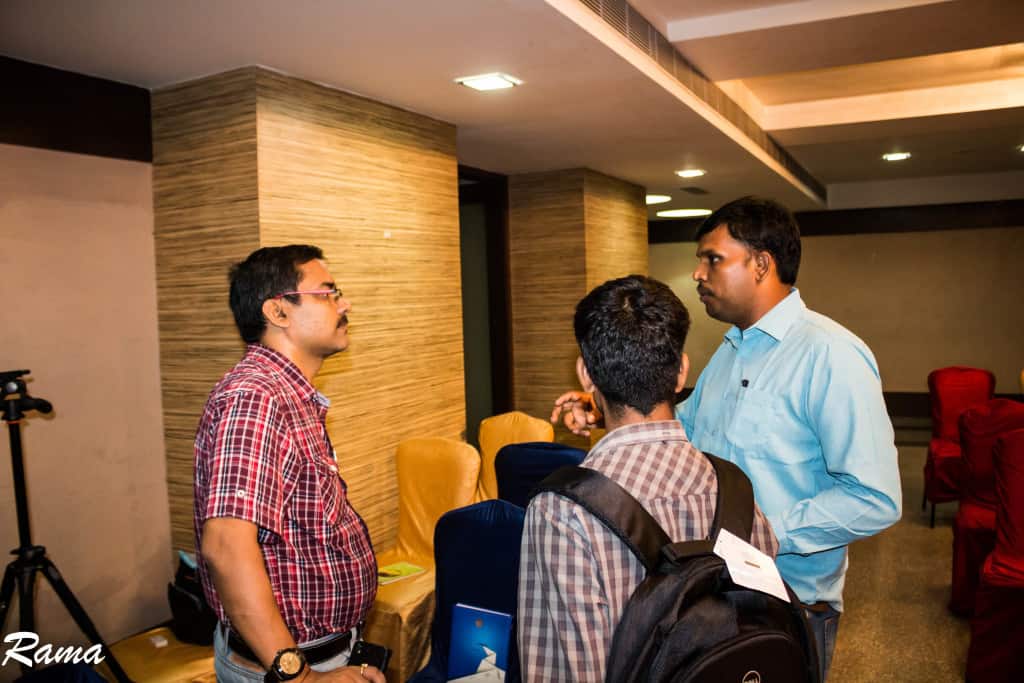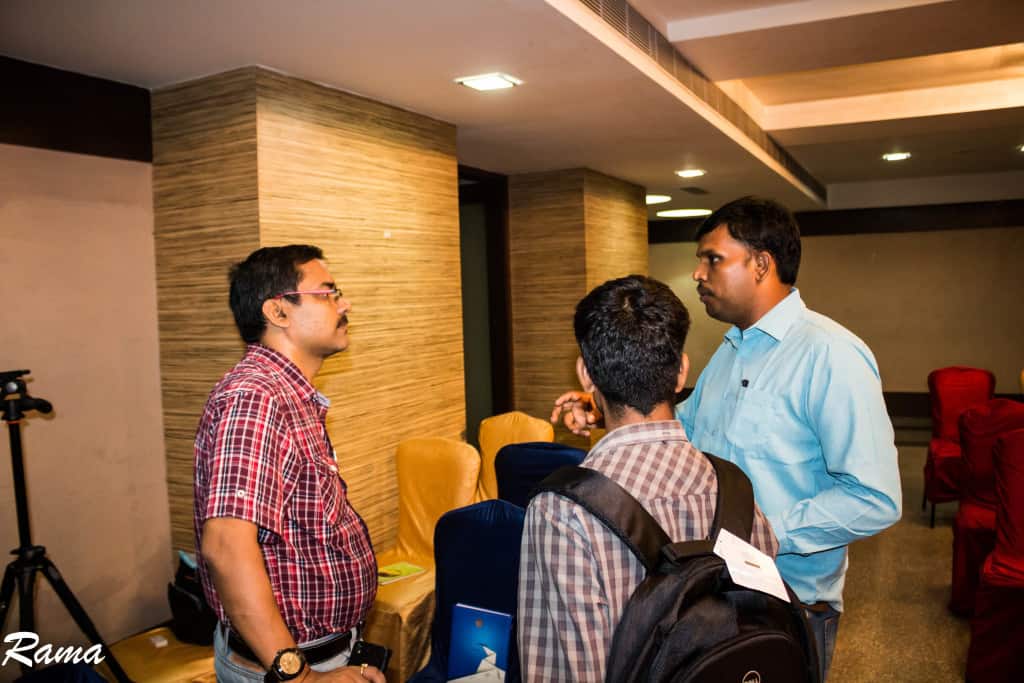 Here is Ashal explaining to a couple of participants as why one should not invest Rs. 50,000 in NPS for saving tax!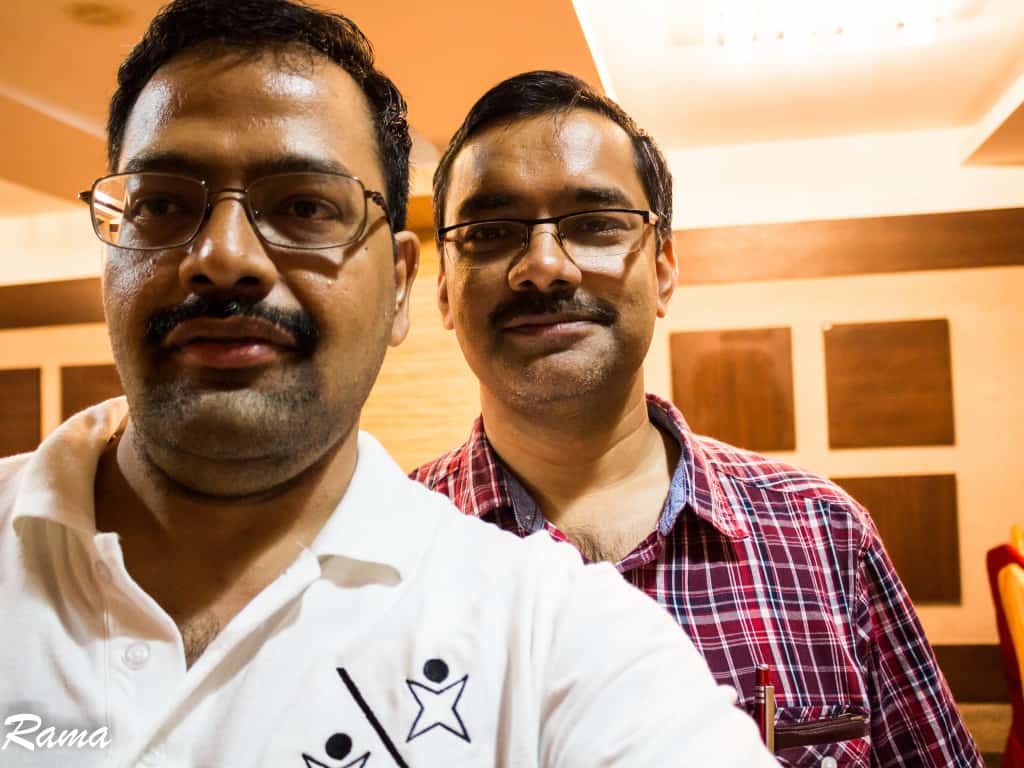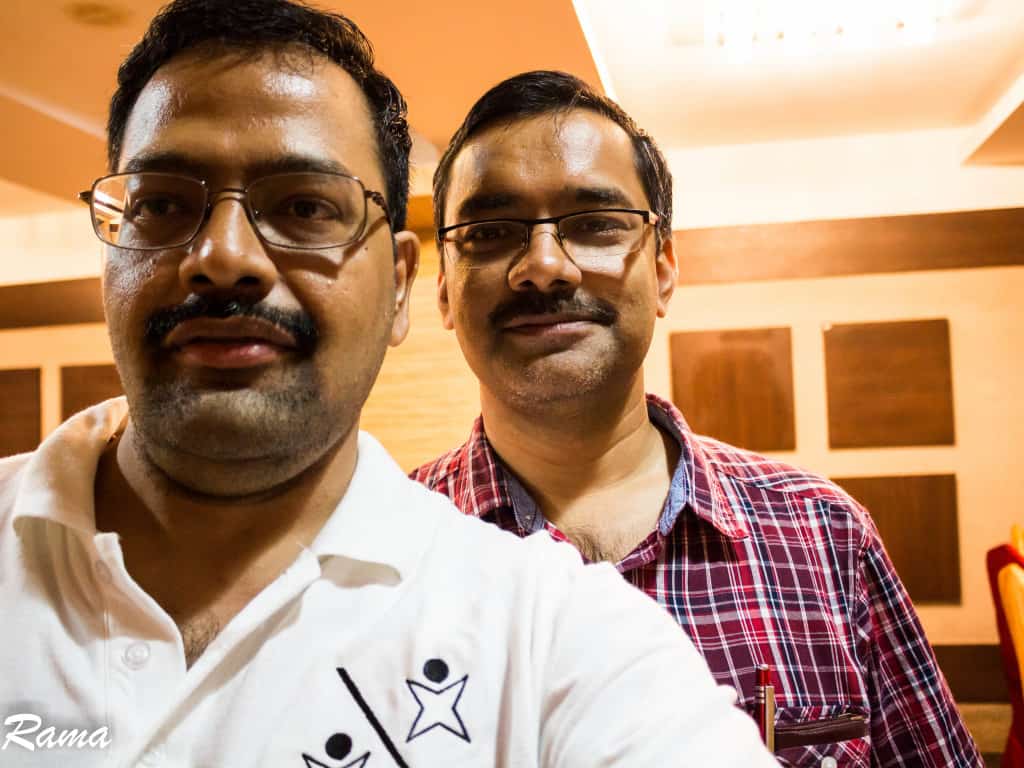 We could manage a few minutes together to shoot a selfie. Kindly excuse the self-indulgence and the oil stained faces. I could not take more photographs because all the camera card memory was used up for the videos and I was either busy/ too tired. Try to do better next time.
In the afternoon, I discussed a series of Excel sheets on goal-based investing.  The first was the Visual Goal Planner which can be used to determine the total portfolio return required for meeting an financial goal.
The next was a retirement planner and long-term goal planner.  The goal planner and other arguments made can be found here: Are all long-term financial goals the same?
The sheet can be used to design different portfolios for each goal and a unified portfolio for all long term goals.
I usually discuss investment risk next. This time, I decided to talk about mutual fund selection with illustrations from the  Automated Mutual Fund Screener.
Ashal then spoke about  different types of capital gains and how they are taxed followed by a question and answer session with the participants.
Future Workshops.
We have Pune DIY investor workshop on Oct. 11th.  You can register via this link
The New Delhi workshop is fixed on Nov. 8th.  (Details coming soon).  Other workshops will be planned in future depending on logistics. We are always on the lookout for reasonable comfortable and fairly priced conference halls  in different cities. If you can help in this regard, please do leave a comment.