Each week, I try to answer generic questions from readers. Here is this week's edition. You can use the form below to ask your questions. I am glad that the Q and A has been received well. I have now added a link to the archives in the top menu.
Nara: Hi Pattu, I am very close to retirement (less than 1 year). My investments are approximately 33% each in, 1. PPF 2. Equity MFs 3. In FDs which I plan to invest in Debt MFs as and when they mature. Is it a good structure, if not what changes are needed.
Pattu: If the total retirement corpus is enough for you, I think that is not a bad asset allocation at all. I suggest that you first use this calculator to assess the health of your corpus: When should senior citizens purchase an annuity?
Once you are sure that you don't have to buy an annuity, and if you are going to get a pension you can use this tool to plan asset allocation:
(a) if you are going to get a pension you can use this tool to plan asset allocation: Inflation-protected Income Simulator.
(b) if you wil get a pension, you can try, Retirement Calculator for the Middle-aged Employee
Mita: 1. For couples to retire by 35(wife, husband same age) how much money is required to be invested in a mutual fund? Consider family doesn't own house. 2. if a family can save 80k amount after all monthly house expense how much you think should be invested of 80k, considering 3 lakhs amount of emergency fund is already kept aside? Do you think 80K sip is to be done say in balance fund?
Pattu: I cannot answer that with the inputs provided, but you can with this tool: The even lower stress retirement calculator!
Siddhartha: Thank you sir for answering me, I understood that U told me no to invest for tax saving more in the last reply,but also you told I can't invest in name of my wife (although I agree not in unofficial way, as she is a housewife) but officially can I park some money (up to her nil return limit)in her account showing her professional income as I can easily do with my salary in cash.then she can utilise more 1.5 lacs of 80C for our child?
Pattu: No.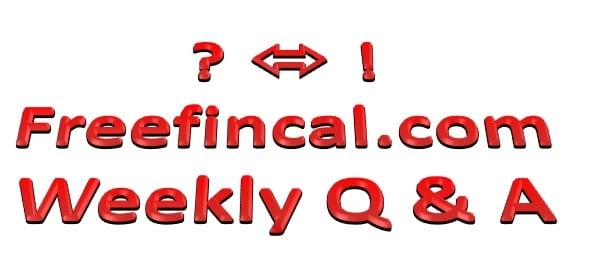 Amit: Hello, Very recently I came across an article in value research site. Here is the link for the same. https://www.valueresearchonline.com/story/h2_storyview.asp?str=33410 Would you be please kind enough to share your thoughts on this and what should a long-term mutual fund investor do? Do we need to put a break and rethink about investment strategy?
Pattu: A long-term mutual fund investor should avoid all such articles. My investment strategy is based on my needs and not on what happens around me.
Santosh: Hi Sir, Thanks for the informative blog. I am a big fan! Just wanted to know if there is any diversified multi-cap fund which practices "pure value investing". If none does "pure value", which ones come nearest. Regards, Santosh
Pattu: The definition of value investing is arbitrary! You can search if any fund in the multi-cap category at Value Research has the name "value" in it and dig deeper. That should give you something to start with. Or you look at the portfolio style box either at VR or at morningstar. Read more: Mutual fund portfolio construction using an investment style box.
Sruthi: Mutual fund if i sell before 1 year how much tax I have to pay example: I have purchased 10units each at 10 rupees and i sold each unit for 12 rupees so 120 rupees and 20 rupees profit. now how much will be my TAX
Pattu: What kind of mutual fund?
For a mutual fund that holds minimum 65% Indian stocks (12 months average):
Capital gain (that Rs. 20 profit in the above case) arising from any unit that is less than equal to 365 days old is taxed at 15% + cess
Capital arising from unit older than 365 days is tax-free.
For all other mutual funds:
Capital gain arising from any unit that is less than equal to 1095 days (3Y) old is taxed as per slab.
Capital arising from unit older than 1095 days is taxed at 20%+cess. In this case, the capital gain is calculated after inflating the purchase price using the cost inflation index.
Abhay: I am 34 . My current net worth (excluding my primary residence) is around 23 times of my current annual expense. Currently, i don't have any insurance except the one provided by an employer (medical insurance ). Pattu sir, if you are in this situation, would you buy a term insurance?
Pattu: I am not a fan of thumb rules. So that 23 does not mean anything to me, but it is smart to compare net worth to annual expenses (not income). I would suggest that you determine the insurance required using the insurance calculators mentioned in this post: Are You Sure That A Term Life Insurance of One Crore is Sufficient?!
If the term insurance required is less than net worth that is available in fixed income, then you don't need term insurance. Else I would recommend buying, especially if you are healthy and not in a risk job. Then the premium would be literally peanuts.
Sandy: I am aged 41, in a government job. I will get an indexed govt. pension from 2022 when i will qualify for VRS (20 yrs). The pension would be 50% of last take home salary, indexed to inflation. My current annual expenses (including insurance) are about 90% of my take home pay. My wife has quit her MNC job and her savings (65% Debt, 35% Large cap/Balanced/Multi-cap Mutual fund) is earmarked for children education which will fall in another 7 years and 12 years respectively. In another six years, my earmarked-retirement corpus (50% debt, 50% equity MF) is likely to grow to about 13 times my annual expenses at the time of VRS, accounting for inflation, due to my past investments while I had an overseas assignment. I have 2 crore Life insurance and 20 lakhs medical coverage insurance, and the entire family is also covered under CGHS. I have two inherited houses, once can be sold and other we plan to live after retirement, and wife has two plots. My question is, once I opt for VRS after six years (2022), will the retirement corpus along with the govt. pension suffice for our needs for 43 years (expected life span)? By how much should we reduce our expenses for the corpus to last us the retirement span. The retirement calculators in freefincal don't account for a govt. pension (at least I missed it) Thanks for the response in advance.
Pattu: This one does 🙂 Retirement Calculator for the Middle-aged Employee. Please use this and let me know if it works for your case. Although the pension is linked to inflation, it would only with the consumer price index. It may not be linked to your personal inflation rate.
Baumik: Sir, I have 2 questions – I am planning to do SIP for 50K. In how man funds should I divided those (max no of funds)? – In the portfolio, ideally, How many funds should be in the portfolio? Currently, I have 12 funds (1 – large cap, 4 – multi cap, 2 -mid cap, 2 small caps, 2 balance fund, 1 – tax saver fund). Please guide.
Pattu: 1) You don't need any more funds; 2) I would recommend reducing the number and 3) you can invest the 50K as per your risk appetite. Equally in a large-cap and mid-cap fund or more in large cap etc. Just two funds would do.
Krishna: Dear Pattu Sir, currently markets are at a high and most stocks are having high P/E. so, is it the right time to start an investment in large cap/multi-cap fund for a new investor. I've read your blog post – The Blind Men and the Mutual Fund! and this confused me as, how to choose the right time. and i read in many places that, we should not time the market. could you please clarify.
Pattu: I have no idea whether the market is high or not and I can assure you that blog post is not about when to invest! The best time to start investing is yesterday. The next best time is today.
Kishore Rao: If one assumes (wrongly or rightly) that interest rates may hover around a certain level (may go slightly up or down) for say 1-2 years, and one wants to take a tactical call, what type(s) of debt funds should one choose, that would give relatively better returns, given this assumption (Floating rate/Ultra short term/short term/long term/Dynamic and other types)? Let us assume the following. Investment timeframe is more than two years. Credit Quality is very important. Tax implications are not that important.
Pattu: If you expect rates to remain the same or increase then stay away from any fund with Avg maturity higher than 1Y or so. Volatility here would be low. If you wish to avoid credit risk, then consider something like DSP Treasury Bill Fund
If you expect rates to go down, then buy a long-term gilt fund or a medium-term gilt fund.
Santosh: Hi Sir, Santosh again! This time my query is about PPF investment date. To be included in interest calculations for the month is the cut off date "on or before 5th of month" OR "before 5th of month" Regards, Santosh
Pattu: PPF interest is calculated on the minimum balanced between the close of 5th day and end of the month. So the money deposited should in the account on the 5th. So it is on or before 5th.
Vandhi: Have some queries related to Portfolio construction for long term goals:
1. Can I choose Multicap instead of a Large cap for better returns? Whether adding mid cap is necessary, if my choice is Multicap ( instead of Large-cap.) 2. Single
2. Single multi-cap vs Large cap + Midcap approach: Suppose single multi-cap fund not performing well, then is there a risk for the mapped goal.
3. No of funds versus no of goals: Confusion whether unique funds to be selected for all the long term goals. Or can I repeat the few funds for different goals? Portfolio Overlap should
4. Portfolio Overlap should be compared with only the same category (large caps), Or with the Different category. ( like large vs multi-cap). How significant of using this tool during construction of the portfolio.
Pattu:
A single multi-cap will do.
If the single multi-cap is not performing well, switch to another!
Both approaches have its pros and cons. I prefer separate funds for separate goals. More on this here: Financial Goal Planning with a Unified Portfolio.
There is no need for portfolio comparison if we choose style-pure funds from different categories!
Ankit: Which funds in India track US Indexes? When I search on value research (https://www.valueresearchonline.com/funds/fundSelector/default.asp?cat=21&exc=suspdirclose ), I find only one fund – MOSt NASDAQ 100 – ETF. Others either are not indexed funds or track non-US index (like Hong Kong ). I am not asking for a recommendation, but the list of all funds( or some site which has this kind of list) which is easy to invest in and which is an indexed fund based on a US Index.
Pattu: Avoid the NASDAQ 100 ETF. The trading hours difference results in a difference between NAV and price and it is not exactly an actively traded fund.
Yes, I too have not seen an Indian fund of fund investing in a US index fund. As you said, there are funds that invest in actively managed US funds – Franklin US Feeder, Kotak US Equity fund etc. The problem here is that the US funds may have trouble beating their benchmarks.
If you are looking for diversification, then choosing Indian Equity funds that invest in international equity (PPFAS, Templeton India Equity Income Fund) is a better bet, cost-wise, diversification-wise and tax-wise (international equity funds are taxed like debt funds).
Udipta Borah: Hi Sir, Thank you for enlightening us with your wonderful blog on personal finance. Could you please advise, is it good to start a SIP on an equity fund now when the market is at its peak for a long term goal(15+ year) or should one hold till market corrects? If one should hold then where should the money be parked till the market corrects? Regards, Udipta
Pattu: No idea whether the market is a peak or not. I have been investing systematically through ups and downs and I would recommend the same.
Ask Questions with this form
And I will respond to them next week. I welcome tough questions. Please do not ask for investment advice. Before asking, please search the site if the issue has already been discussed. Thank you.
[contact-form][contact-field label='Name' type='name' required='1'/][contact-field label='Email' type='email' required='1'/][contact-field label='Comment' type='textarea' required='1'/][/contact-form]
New Delhi DIY Investor Workshop April 23rd 2017
Register for the New Delhi DIY Investor Workshop April 23rd 2017
You Can Be Rich Too With Goal-Based Investing
You can be rich too with goal based investing is my new book with PV Subramanyam. If you have not yet got the book, check out the reviews below and use the links to buy.
Reader Quotes:
Gift it to your Friends and Relatives whom you care more. Already follower of Pattu and Subra's forum. Ordered 4 more copies to give gift to my friends and eagerly waiting to read
The best book ever on Financial Freedom Planning. Go get it now!
Your first investment should be buying this book
The (nine online) calculators are really awesome and will give you all possible insights
Thank you, readers, for your generous support and patronage.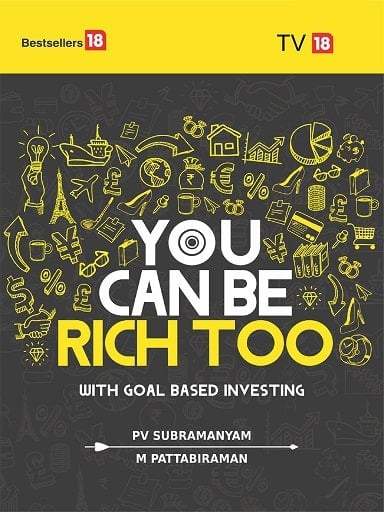 Amazon Hardcover Rs. 317. 21% OFF
Kindle at Amazon.in (Rs. 307)
Google Play Store (Rs. 307)
Infibeam Now just Rs. 307 24% OFF.
If you use a mobikwik wallet, and purchase via infibeam, you can get up to 100% cashback!!
Bookadda Rs. 344. Flipkart Rs. 359
Amazon.com ($ 3.70 or Rs. 267)
Google Play Store (Rs. 244.30)
Ask the right questions about money
get simple solutions
Define your goals clearly with worksheets
Calculate the correct asset allocation for each goal.
Find out how much insurance cover you need, and how much you need to invest with nine online calculator modules
Learn to choose mutual funds qualitatively and quantitatively.
More information is available here: A Beginner's Guide To Make Your Money Dreams Come True!
What Readers Say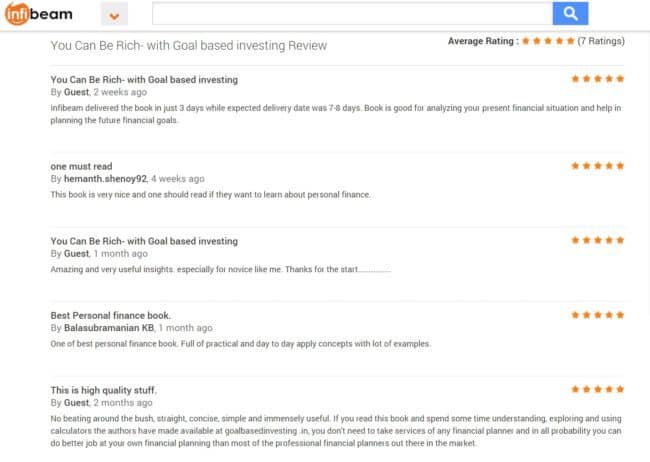 Want to conduct a sales-free "basics of money management" session in your office?
I conduct free seminars to employees or societies. Only the very basics and getting-started steps are discussed (no scary math):For example: How to define financial goals, how to save tax with a clear goal in mind; How to use a credit card for maximum benefit; When to buy a house; How to start investing; where to invest; how to invest for and after retirement etc. depending on the audience. If you are interested, you can contact me: freefincal [at] Gmail [dot] com. I can do the talk via conferencing software, so there is no cost for your company. If you want me to travel, you need to cover my airfare (I live in Chennai)
---
Connect with us on social media
---
Do check out my books
---
You Can Be Rich Too with Goal-Based Investing
My first book is meant to help you ask the right questions, seek the right answers and since it comes with nine online calculators, you can also create customg solutions for your lifestye!
Get it now
. It is also available in
Kindle format
.
---
Gamechanger: Forget Startups, Join Corporate &

Still

Live the Rich Life You Want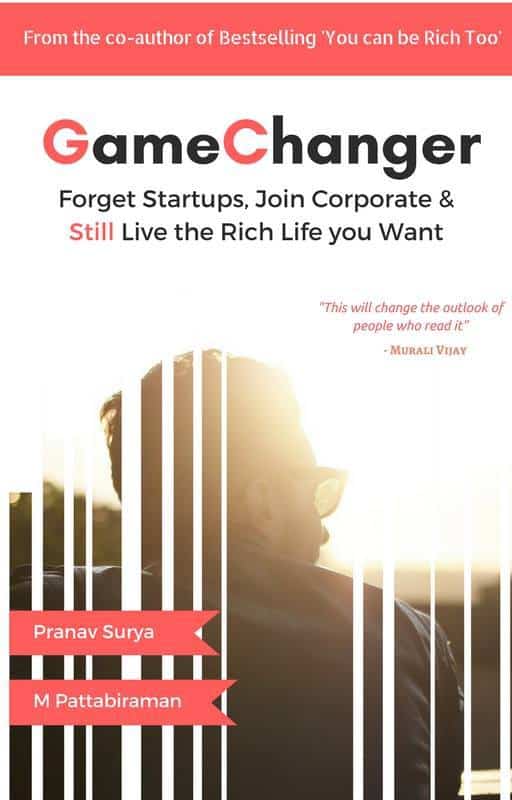 My second book is meant for young earners to get their basics right from day one! It will also help you travel to exotic places at low cost!
Get it or gift it to a youngearner
---
The ultimate guide to travel by Pranav Surya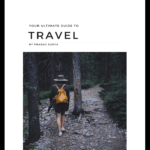 This is a deep dive analysis into vacation planning, finding cheap flights, budget accommodation, what to do when travelling, how travelling slowly is better financially and psychologically with links to the web pages and hand-holding at every step.
Get the pdf for ₹199 (instant download)
---
---
Free Apps for your Android Phone
All calculators from our book, "You can be Rich Too" are now available on Google Play!
---
Install Financial Freedom App! (Google Play Store)
---
Install Freefincal Retirement Planner App! (Google Play Store)
---
Find out if you have enough to say "FU" to your employer (Google Play Store)
---
About Freefincal
Freefincal has open-source, comprehensive Excel spreadsheets, tools, analysis and unbiased, conflict of interest-free commentary on different aspects of personal finance and investing. If you find the content useful, please consider supporting us by (1) sharing our articles and (2) disabling ad-blockers for our site if you are using one. We do not accept sponsored posts, links or guest posts request from content writers and agencies.
Blog Comment Policy
Your thoughts are vital to the health of this blog and are the driving force behind the analysis and calculators that you see here. We welcome criticism and differing opinions. I will do my very best to respond to all comments asap. Please do not include hyperlinks or email ids in the comment body. Such comments will be moderated and I reserve the right to delete the entire comment or remove the links before approving them.