Here is a comparison between Tata Balanced Fund and HDFC Balanced Fund in term of  risk and reward over the last 8 years. The primary objective of this post is to showcase the fund A vs fund B comparisons tool at freefincal. The choice of funds is only an excuse.
I am a strong advocate of balanced funds. I invest in them and treat them as 100% equity in my portfolio (because I have separate debt instruments) , for the simple reason that they offer pure equity fund like returns much lower risk: Balanced Equity Funds: the low risk, high reward option.
That said, I do not recommend the use of balanced fund for goals less than 10Y away, unless you are comfortable with the excessive risk (understand implications, that is).
Tata Balanced and HDFC Balanced are both popular equity-oriented balanced funds. The former is 25+ years old and the later, 15+. From what I see on  the respective AMC pages, I think there is not too much difference in their investment strategies. Both have an actively managed equity and fixed income portfolio.
NAV Movement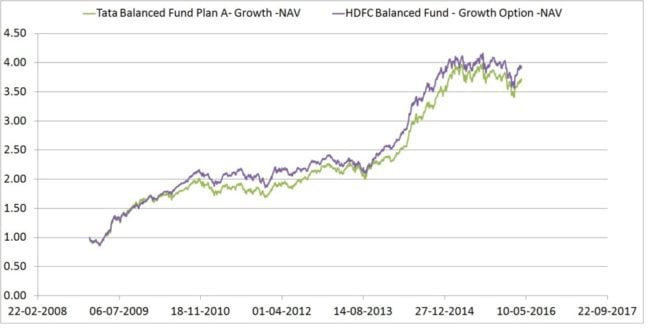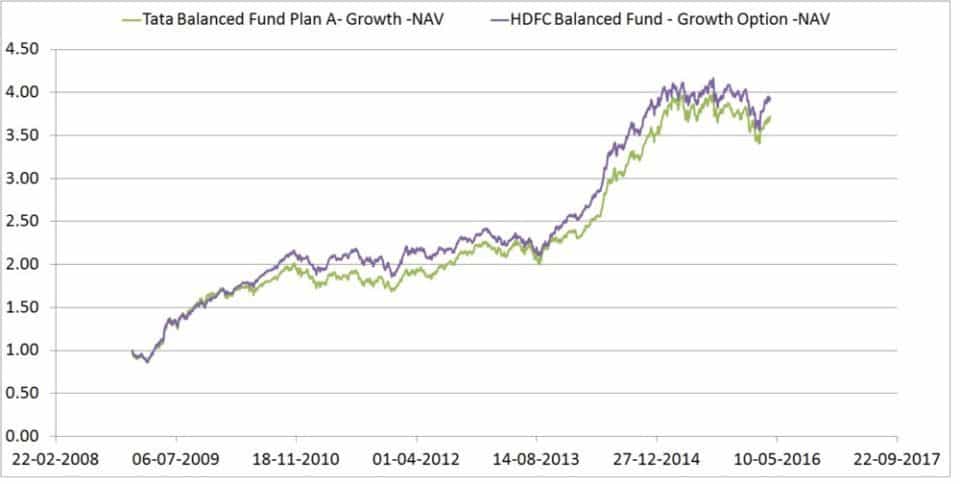 This is the normalized NAV movement from 3rd April 2006. Not much of a difference.
Rolling Returns 5 years
The return for every possible 5Y duration between April 3rd 2006 and 15th April 2016 is plotted below. Each point in those curves represents lumpsum 5Y return. This is computed using the Rolling Returns Calculator: Fund A vs. Fund B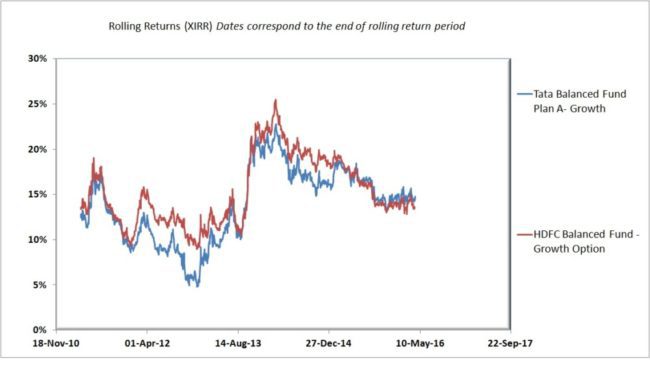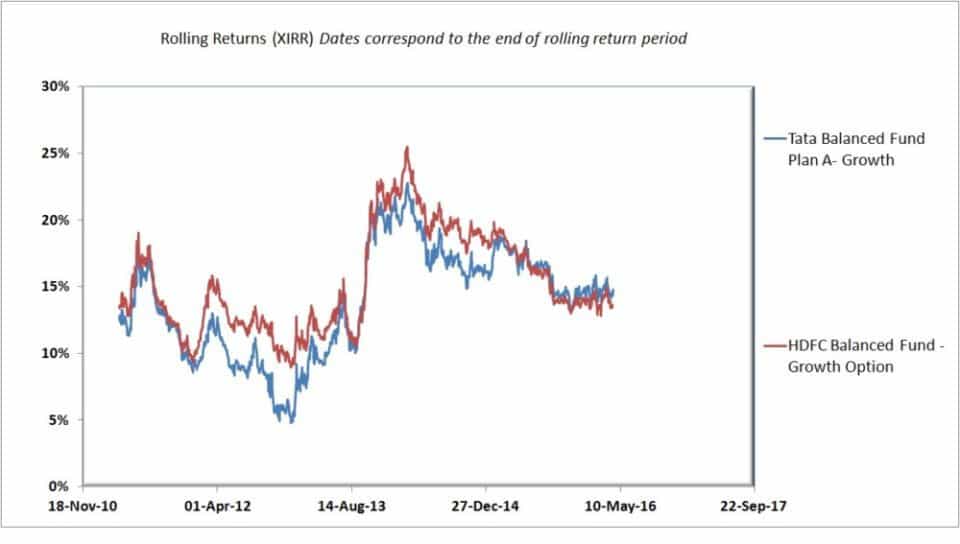 Again, not too much difference. Notice the spread in returns (minimum returns to maximum returns possible over 5Y investment durations. Do not choose balanced for 5Y periods!
Rolling Returns 3 years
The reason I plot 3-year rolling returns is because of this statement by Tata AMC:
Who should invest and why: Equity Investors seeking long-term wealth creation investment avenue with moderate to aggressive risk appetite and investment horizon of 3yrs or more (among other reasons).
3Y?!! That is ridiculous. If an 'advisor' parrots the same information to an investor, run away!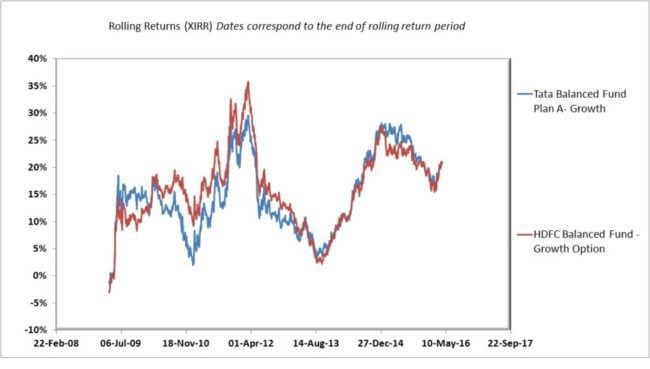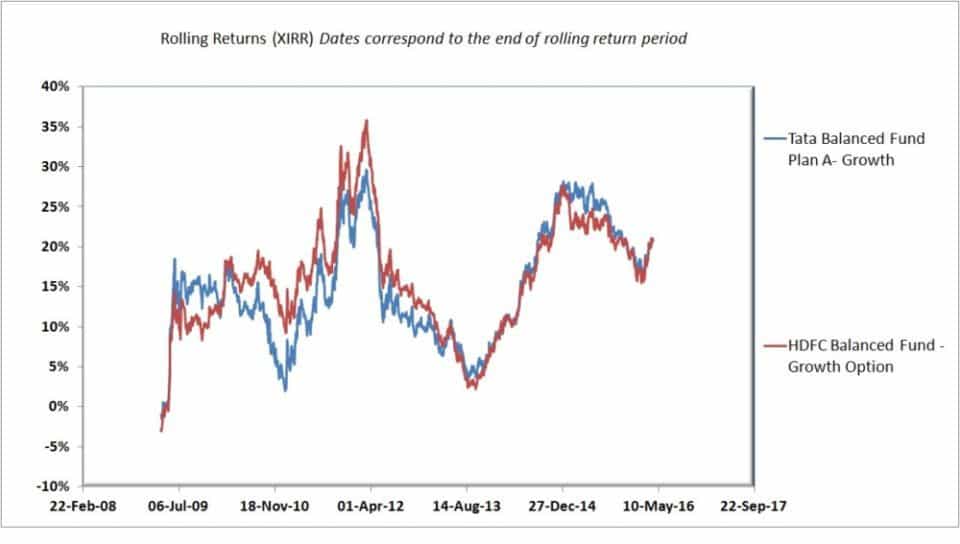 Returns comparison (click to expand)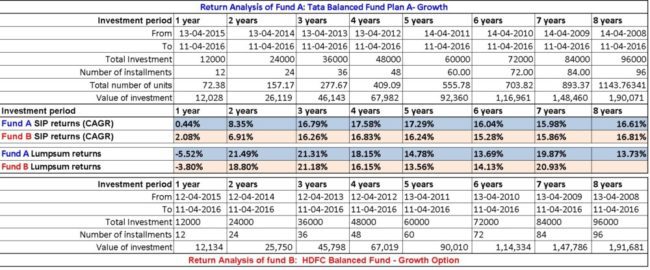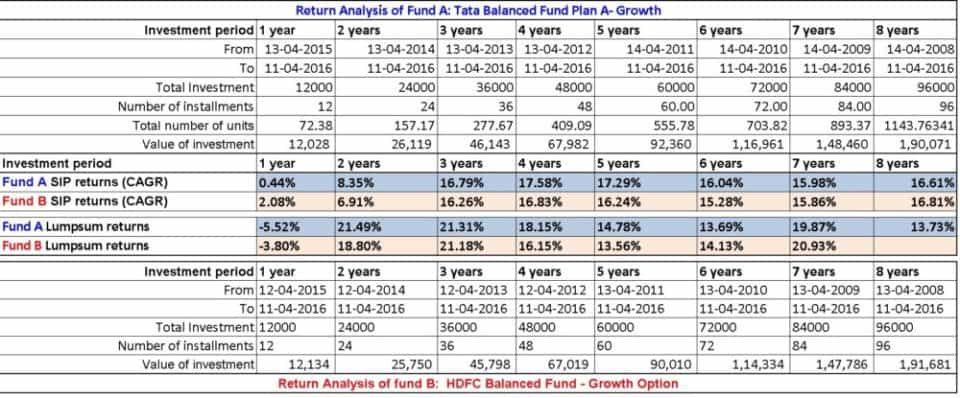 Again not much difference because the NAV movement is not too different.
Risk-return score
The risk-adjusted return is computed in 18 different ways using the Mutual Fund Analyzer: Fund A vs. Fund B. The metrics require that monthly returns satisfy a bell curve distribution. This rarely, if not never happens. So use this and any of the risk-adjusted measures (alpha, Sharpe, Sortino etc) that you see in fund portals and those use in star ratings with a large grain of salt!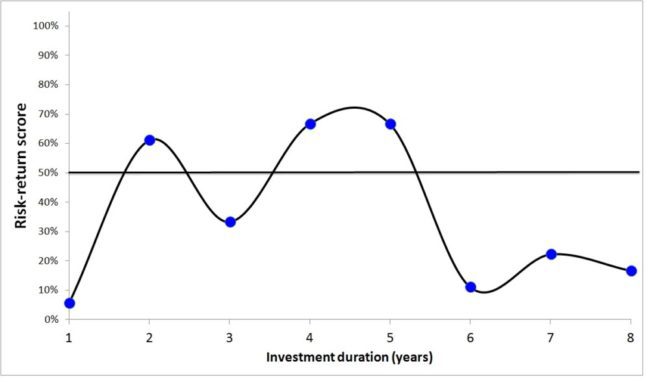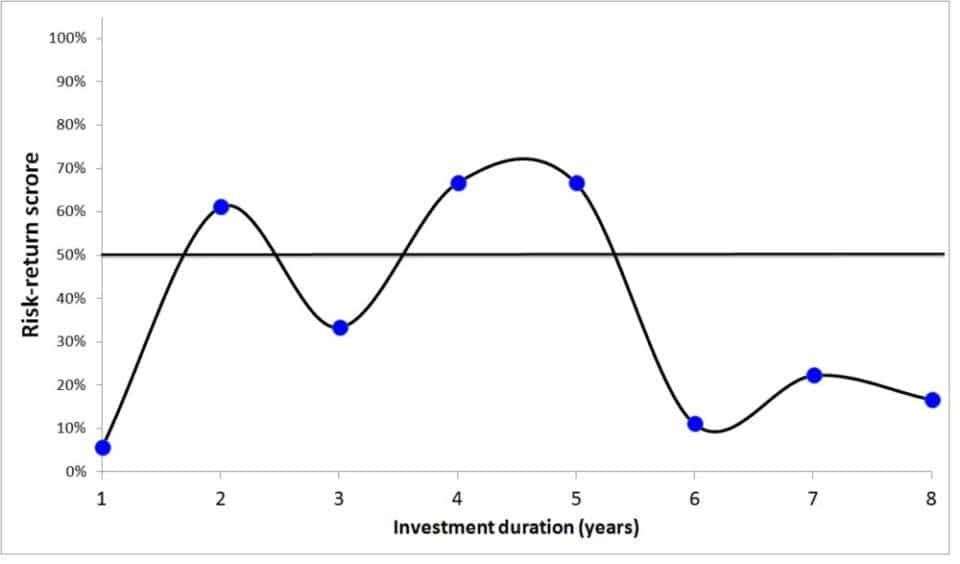 A score of above 50% means Tata Balanced has offered better risk-adjusted return for the corresponding investment duration in the x-axis. This suggests that 'on the whole' HDFC balanced has done a bit better.
Upside and Downside captures
Upside capture in this context measures 'average' monthly returns generated by Tata balanced when HDFC balanced gave positive monthly returns. And downside capture measures the same quantity when HDFC bal. generated negative monthly returns. Read more: Simplify Mutual Fund Analysis with Upside/Downside Capture Ratios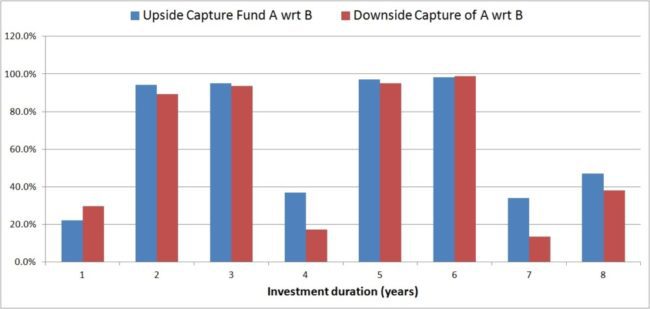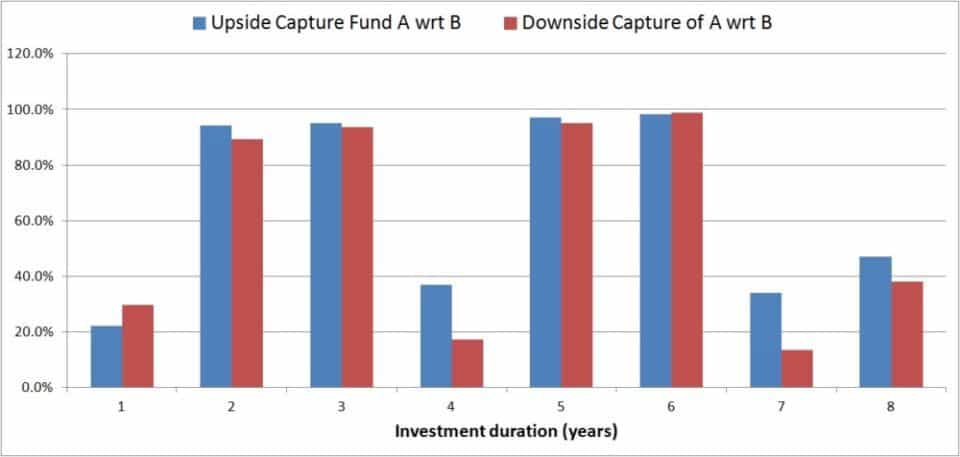 Notice that the upside capture of Tata bal (fund A) wrt HDFC bal. (fund B) is always less than 100%. This means, the Tata fund has generated lesser positive returns than the HDFC fund.
The same applies to the downside capture. Which is good! This is because, the negative monthly returns of Tata Balanced is not as high as that of HDFC Balanced. However, this downside protection does not seem to have helped in generating superior returns. Probably because the lack of upside returns cancels with the downside protection.
Conclusion:
If you are looking for a balanced fund, choose either one, but do not use any balanced fund for short durations.
If you an existing investor in HDFC balanced, I think you should be reasonably happy.
Same as above for Tata balanced investor.
Don't see any invest to switch from one fund to another.