Each week I try and answer generic questions from readers. From last week the Q & A will appear on Mondays. You can use the form below to ask your question.
Announcement: Travel to Europe at 40-50% lower air fares!!
Pranav Surya just posted in AIFW that "Oman Air + Lufthansa are running a fantastic promotion for cities to travel from Delhi". If you want to avail such huge discounts, follow the steps pointed out in our new book: GameChanger (Rs. 199 hardcover; Rs. 99 Kindle). Additional tips are available in the Travel Training Kit (Rs. 199)
Bedanara Banerjee: In case of investment through mf utilities. Please advise whether I have to opt for demat mode.If not, then for all the sip or lumpsum investments whether mf bonds will be issued separately by the concerned mf authorities
Pattu: Bond?! You mean units. Never Hold Mutual Fund Units in Demat Form! Mutual fund units are already in electronic form.
Pradeep: Dear Prof. While reading the query on indexation based capital gains on debt funds, I have a question. My mother holds her retirement corpus (about 3 Lacs) in debt funds while I take care of her monthly expenses. She has no income, so I just want to confirm she does not have to pay tax or file returns if and only if we simply redeem her funds on the cusp of 3-year completion of the investment and then reinvest again? Thanks, Pradeep
Pattu: Do not redeem unless and until she needs the money for spending. Until you redeem, not tax need be paid.
Vinee Punit: Two home selling transactions involve 2 sets of capital gains. Is it ok to pool both sets and use the entire capital gain amount for buying one home in the name of the two sellers?
Pattu: I assume you are asking from the point of taxation. This is my understanding. I am not an expert, so please consult a CA in this regard.
Suppose A and B hold properties on their own (for simplicity let us assume they are the only owners). Both sell their properties. A gets a capital gain of say 25 Lakh and B 20 Lakh. They now buy a property together for 50 L. Out of this, A's capital gains and B's capital gains are entirely used. Therefore this is beneficial joint ownership and both capital gains are exempt from tax, provided the time duration is satisfied.
Mini: Sir, Thank you for the time and thought you put into your mails,( i must confess that some of them are above my head -not tech savvy. But the general principles are great). Especially, since i have quit my job and live on interest income(I wish i had read all these financial stuff while working). Anyway, after quitting in 2013, i became interested in the stock market(lousy timing, i know-no income but want to buy shares). In any case, my question is that i was using ITR1, but since i sold some shares in 2016, (it is actually exempt income), can i show it in ITR 1 , or do i necessarily have to show it in ITR 2. (Since the capital gains is exempt category). Also, if it is ITR 2, i downloaded that, but the macros are not enabled message is coming(whenever i click the validate/next etc side buttons). Pl advise? Thanx in advance Mini
Pattu: If it is less than 5000, you can report it in ITR1, but I would recommend using ITR2. Do not use the Excel utility. Use the Java version. They are convenient and bug free.
Milind: Dear Sir, How can i track the price of Sovereign Gold bonds in google sheets. Thanks.
Pattu: I assume you are asking this with the intention of holding the bonds up to maturity. Because the current market price can be seen in your demat account. In this case, the actual price of gold does not matter.
Anyway for what it is worth:
1: Go to http://ibjarates.com/
2: Scroll down to see the price of Gold 999 purity. The maturity value of the bonds will be determined by the simple average of the previous week closing price (Monday to Friday) before expenses.
3: I am not able to use standard GoogleSheet commands to get this table. It works in Excel though: Sovereign Gold Bond Tracker.
Please note this information is of no use if one wishes to buy or sell these bonds in the secondary market. At best it can tell you a trend, the primary market price and the maturity value to expect.
Arshi: What benchmark should I use while reviewing funds (LargeCap, MultiCap,MidCap) performance. What is better nifty strategy indexes which you shared in one of your post or the indexes which you use to release monthly performance screener. I am using freefincal SIP-XIRR tools but they don't have the benchmarks which you use in monthly performance screener otherwise I would have happily used both 🙂
Pattu: If you are referring to the Mutual Fund SIP XIRR Tracker, I shall add all Nifty TRI indices to it shortly. This way, there will be uniformity. while reviewing a fund, the first choice of index should the one used by the AMC. The fund should outperform this at least over a 3Y period and above. Then you can consider an appropriate index representative of the category. It can be a strategic or smart-beta index. I would suggest that you look at risk management in addition to outperformance. A fund may not have beat its benchmark in terms of absolute returns, but if its risk management is consistent, then I have no problem with it.
Vandhi: Should we follow asset allocation strictly from the First SIP for all the goals. Or It can be flexible like 100% Equity for first 5 years( Goal tenure for all goal is between 15 and 24) and then switch to 70:30 or 60:40 after 5 years. Please share your view on Asset allocation. If i use PPF alone for Debt part , So there is less chance to do rebalance. Do you suggest Debt funds along with PPF for Debt allocation for all the Long term goals to make rebalancing easier.
Pattu: I would recommend having a healthy, non-zero exposure to PPF or EPF from day one. My fixed income is NPS + PPF. So I cannot shift from NPS or PPF to equity if there is a sharp decrease in equity allocation. The way I see it, I don't want to.
NPS/ PPF is the bed-rock of my portfolio and I will not decrease its value. If and when possible, I will shift some amount to from equity to PPF. At some point, an additional instrument will be necessary as the maximum amount that can be shifted is only Rs. 1.5 Lakh. That is not a big deal.
Initially, this kind of one-way rebalancing can be done one a year. If there is a sustained bull market, you can even do this twice a year to lock in gains.
The idea is, as the goal nears, most of the money required should be safely in fixed income for peace of mind.
Chaitanya: Hello Professor, I have a question concerning this article – Why can't I invest in 60% equity all my life?! At the end of the article, you said and I quote "So now she has the luxury to invest the rest in equity. With minimal risk management, she can happily grow that part of the corpus and leave behind a sizeable estate to her loved ones." Does this mean, even though long term equity investment will give good results (relatively speaking), it will surely give such results if untouched for decades. So don't depend on them, invest and forget and hope they will go high and the day they do, redeem and give to your loved ones? If that is the case with equity, that it will go high but we do not know when, can we absolutely depend on debt mutual funds? I have read about the risks they carry but in the long term can they be reliable? I already have a debt portfolio and would like to strengthen it, so what kind of funds should be there in such a folio? Or that is practically not possible, so invest in equity and re-balance regularly. Thank you.
Pattu: Context matters! When I say "invest the rest in equity", I am referring to a decision to be made after retirement with part of the retirement corpus.
Active risk management is essential at all times and there is no guarantee that equity "will work". In the present context, very little is at stake for "her". If her equity investments dont work, it is likley to affect only the estate she leaves behind and not her financial independence. This is true for one specific example.
"Invest & forget" is the mantra of a sales guy and not an investor. All of us need the services of fixed income assets at all times in life. Before retirement is it for diversification and stability and after retirement for income generation and stability.
I have written in depth about the kind of debt funds one can buy and associated risks: Free E-book: A Beginner's Guide To Investing in Debt Mutual Funds. Unfortunately, this space is changing so rapidly that one will have to keep an eye on the debt fund portfolio and investment strategy at all times.
Sanchit Arora: Hi Pattu, I am planning to immigrate Down Under primarily due to the following reasons: 1) Health Benefits for all 2) Free education for children 4) Increase the quantum of my investments in mutual funds (approx 2 years after settling down and getting a decent job) Do you think it would be a wise decision? Pls let me know if you need any further details Thanks much! 🙂
Pattu: I am afraid I cannot comment on this!
Jayaraman V: Sir, while registering for an SIP (Initial payment by cheque + SIP mandate), Karur Vysya Bank has debited one time charge of Rs.118/- for each SIP registration. Is there any charges applicable in case of SIP mutual fund registration ? Kindly confirm.
Pattu: I would advice you to stop that SIP as Karur Vysya would, in addition to that Rs. 118 opening charge, also receive a commission from the amc which is removed from your investment value (i.e. from the NAV and not just the investment amount). Invest in direct mutual funds by using your folio number and opening an account with the AMC. You can start a SIP online in the direct plan. When your regular plan units are free of exit load and tax (if it is an equity fund), you can switch them online to the direct plan.
DILIP RANE: Dear Sir, I am covered by the employer under group medical insurance. I am getting retired next year. I am having 1.25L mediclaim policy of UII also. During service period I have maintained an emergency fund of 6L in arbitrage fund. Should I continue UII mediclaim after retirement? Should I maintain or increase emergency fund?
Pattu: Increasing an emergency fund (not just maintaining it) is a life-long activity and must be continued. Since the 6L is for emergencies and not just hospitalisations, the total amount available is not 1.5L + 6L. So it does seem on the lower side. I would urge that you increase your UII sum insured as much as possible each year while allocating another couple of lakhs to the emergency fund. You can also consider a super top policy.
---
Announcement: Venkatesh Jambulingam has been kind enough to translate few of my posts in Tamil. Please support his work by sharing it. Latest posts:
How to review a mutual fund portfolio (Tamil) (English version is here)
Minimalist portfolio ideas for young earners (Tamil) (English version is here)
Ask Questions with this form
And I will respond to them on Monday. I welcome tough questions. Please do not ask for investment advice. Before asking, please search the site if the issue has already been discussed. Thank you. PLEASE DO NOT POST COMMENTS WITH THIS FORM it is for questions only.
[contact-form][contact-field label='Name' type='name' required='1'/][contact-field label='Email' type='email' required='1'/][contact-field label='Comment' type='textarea' required='1'/][/contact-form]
GameChanger– Forget Startups, Join Corporate & Live The Rich Life You want
My second book, Gamechanger: Forget Start-ups, Join Corporate and Still Live the Rich Life you want, co-authored with Pranav Surya is now available at Amazon as paperback (₹ 199) and Kindle (free in unlimited or ₹ 99 – you could read with their free app on PC/tablet/mobile, no kindle necessary).
It is a book that tells you how to travel anywhere on a budget and specific investment advice for young earners.
The ultimate guide to travel by Pranav Surya is a deep dive analysis into vacation planning, finding cheap flights, budget accommodation, what to do when travelling, how travelling slowly is better financially and psychologically with links to the web pages and hand-holding at every step. Get the pdf for ₹199 (instant download)
You can Be Rich Too with Goal-Based Investing
My first book with PV Subramanyam helps you ask the risk questions about money, seek simple solutions and find your own personalised answers with nine online calculator modules.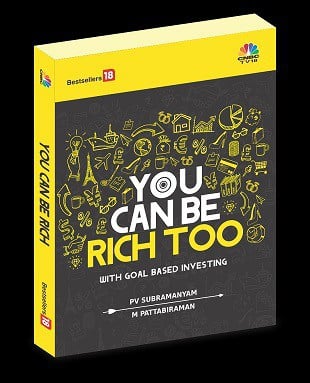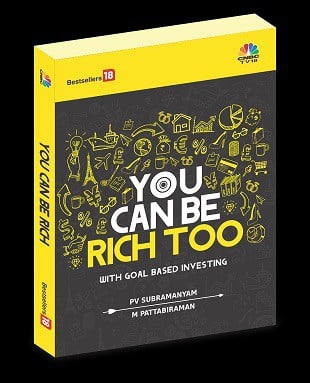 The book is available at:
Amazon Hardcover Rs. 271. 32% OFF
Infibeam Now just Rs. 270 32% OFF. If you use a mobikwik wallet, and purchase via infibeam, you can get up to 100% cashback!!
Flipkart Rs. 279. 30% off
Kindle at Amazon.in (Rs.271) Read with free app
Google PlayRs. 271 Read on your PC/Tablet/Mobile
Now in Hindi!
Order the Hindi version via this link
Want to conduct a sales-free "basics of money management" session in your office?
I conduct free seminars to employees or societies. Only the very basics and getting-started steps are discussed (no scary math):For example: How to define financial goals, how to save tax with a clear goal in mind; How to use a credit card for maximum benefit; When to buy a house; How to start investing; where to invest; how to invest for and after retirement etc. depending on the audience. If you are interested, you can contact me: freefincal [at] Gmail [dot] com. I can do the talk via conferencing software, so there is no cost for your company. If you want me to travel, you need to cover my airfare (I live in Chennai)
---
Connect with us on social media
---
Do check out my books
---
You Can Be Rich Too with Goal-Based Investing
My first book is meant to help you ask the right questions, seek the right answers and since it comes with nine online calculators, you can also create customg solutions for your lifestye!
Get it now
. It is also available in
Kindle format
.
---
Gamechanger: Forget Startups, Join Corporate &

Still

Live the Rich Life You Want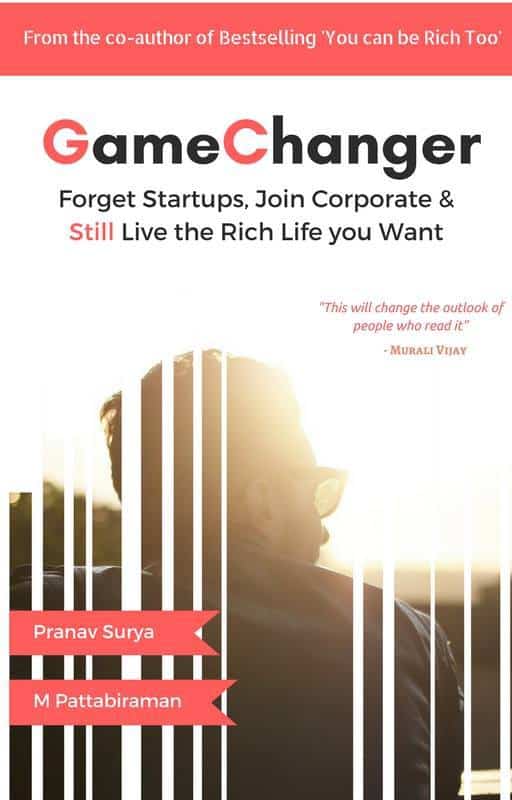 My second book is meant for young earners to get their basics right from day one! It will also help you travel to exotic places at low cost!
Get it or gift it to a youngearner
---
The ultimate guide to travel by Pranav Surya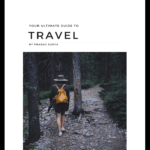 This is a deep dive analysis into vacation planning, finding cheap flights, budget accommodation, what to do when travelling, how travelling slowly is better financially and psychologically with links to the web pages and hand-holding at every step.
Get the pdf for ₹199 (instant download)
---
---
Free Apps for your Android Phone
All calculators from our book, "You can be Rich Too" are now available on Google Play!
---
Install Financial Freedom App! (Google Play Store)
---
Install Freefincal Retirement Planner App! (Google Play Store)
---
Find out if you have enough to say "FU" to your employer (Google Play Store)
---
About Freefincal
Freefincal has open-source, comprehensive Excel spreadsheets, tools, analysis and unbiased, conflict of interest-free commentary on different aspects of personal finance and investing. If you find the content useful, please consider supporting us by (1) sharing our articles and (2) disabling ad-blockers for our site if you are using one. We do not accept sponsored posts, links or guest posts request from content writers and agencies.
Blog Comment Policy
Your thoughts are vital to the health of this blog and are the driving force behind the analysis and calculators that you see here. We welcome criticism and differing opinions. I will do my very best to respond to all comments asap. Please do not include hyperlinks or email ids in the comment body. Such comments will be moderated and I reserve the right to delete the entire comment or remove the links before approving them.