This is a bug workaround update for the automated stock price analyzer.
Update: The Aug 11th 2016 version is:
Automated Stock Analysis with Screener.in data
The Jun 30th 2016 version is
Altman Z-score analysis of the financial health of a business
The automated stock analyzer
pulls annual (standalone/consolidated) and quarterly financials from Value Research online
pulls financials from morningstar and analyzes them,adjusted
pulls adjusted stock price history from money control, and
calculates intrinsic value five different ways!
Many users have complained that the Moneycontrol stock price download page either pulls the wrong price history or draws a blank.
The source of the problem is Moneycontrol. For many stocks, the id they use for financials differs from the one used for  price history. Unfortunately, I could tabulate stock ids for financials only.
I have now provided a set of instructions by which the user can check the stock id before downloading the data.
The user will have to enter the desired stock name here
http://www.moneycontrol.com/stocks/histstock.php
generate some random price history, copy the url and paste it in the sheet (detailed instructions in the sheet) to check the stock id.
This will ensure the right stock price is downloaded.  Let me know if there is some way to automate this workaround.
Here is a screenshot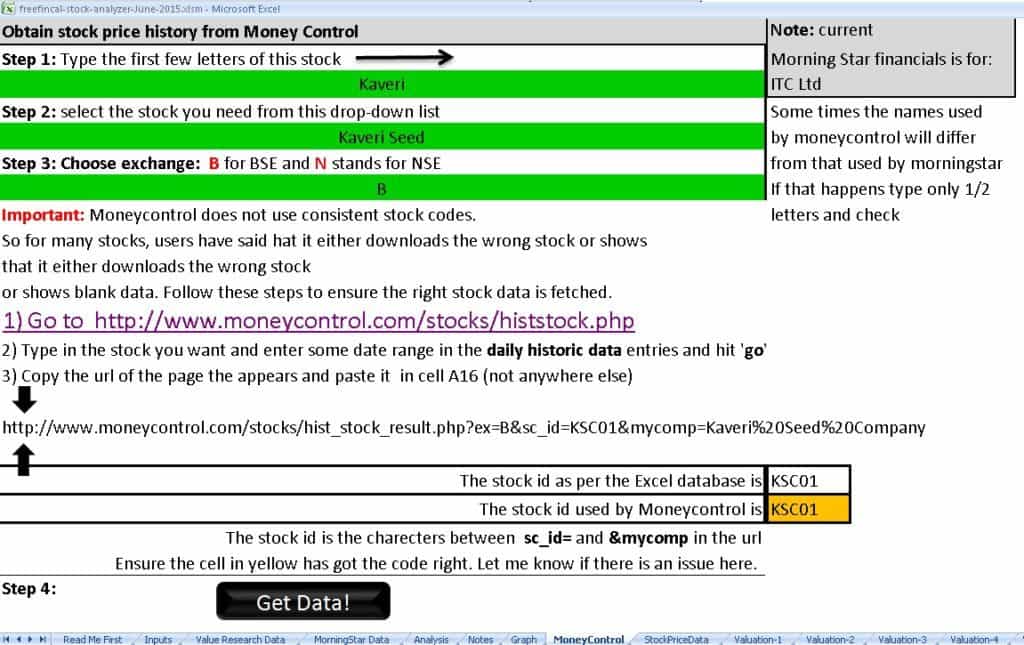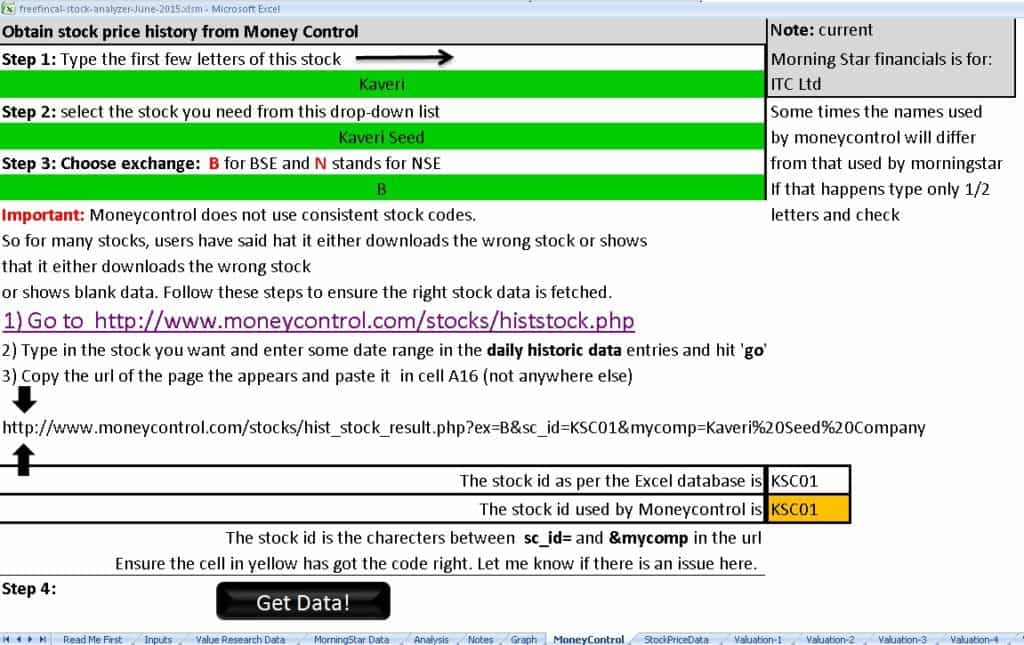 Update: Automated Return on Equity Analysis with the Dupont Formula (version 10, 27th Apr 2016)
Download the freefincal stock analysis sheet version 9 (Dec. 2015)