Donalds Trump's comprehensive win over Hillary Clinton came as shock to people outside the US. However, if we dig into why a majority of US citizens preferred Trump to Hillary, it becomes clear that despite his nasty personality, the layman could understand what he was trying to say and it resonated with ground level problems that Americans face – which we outsiders can probably never perceive.
I watched the ABC's coverage on the US elections and here some snapshots and tidbits that give us an insight into Why Donald Trump won the US presidency!
These are of course exit poll projections – exit polls that got it wrong. So it is quite ballpark,  but definitely along the right direction. It is speculated that the exit polls got it wrong because many were not honest about who they were going to vote!
1. Trump made it clear to the common man that America's interests matter more than anything else. Particularly those who saw their jobs being outsourced or given to an immigrant (legal or illegal) saw him as the guy who could turn it around. Politics is about perception and he created the right perception. It is far from the truth though as increased automation implies that not everyone can be employed.
This is, in my opinion, the most decisive reason why Trump won.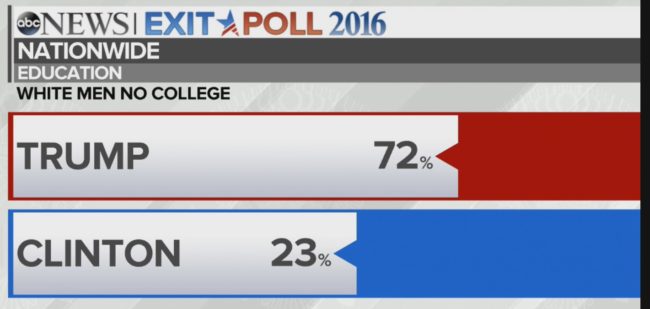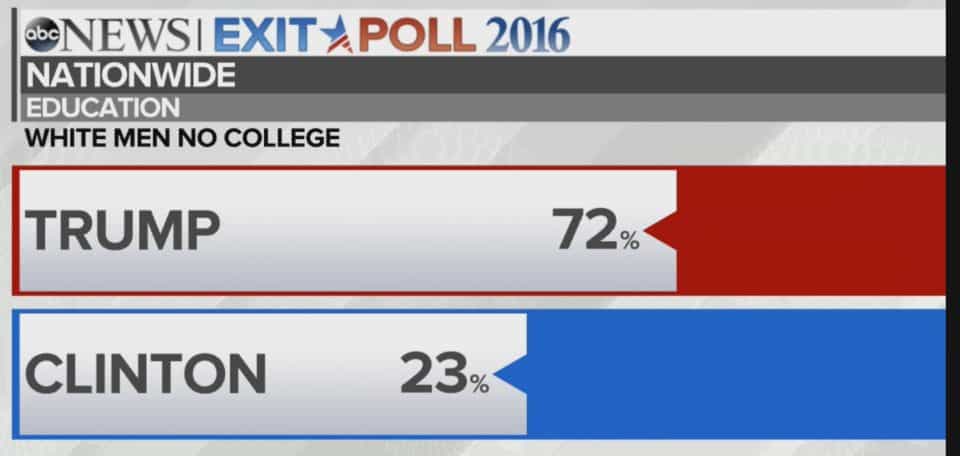 This demographic (the working class) wanted better-living conditions and better job opportunities. Trump won them over by saying he will work towards this.
2 Evangelical Christians (who believe in spiritual re-birth) and Mormons are supposed to have voted in large numbers in favour of Trump (~ 60-80%) because Trump said he would appoint Supreme Court judges who would overturn same-sex marriage. This is a key factor among trump voters.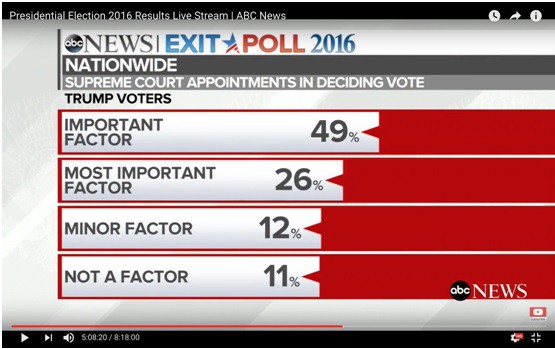 Note: USA is a deeply religious country. You will not notice that if you see their TV or films but it is a deeply, deeply religious!
Other key statistics: (source)
About 40% of people agreed with Trump that there should be a wall separating USA and Mexico.
About 38% wanted a person who can bring about change. This is key because they were not happy with the Obama administration and saw Hillary as a continuation of that.
The economy was key for 52% of the electorate and they liked Trump's idea of change.
Forty-six percent of voters wanted a more conservative president than Obama – which Trump certainly was!
In conclusion, my findings reveal that Americans who strongly believed in charity begins at home and Americans who are strongly conservative have voted for Trump. Do let me know if I have missed anything.