Yesterday, I had posed two questions for your consideration. Thank you to all readers who participated. The first question was subjective and there is no right or wrong here. The second question which asked for missing information from a data table found in the performance tab of a typical Value Research fund page has a specific answer. I hope someone from the organisation gets to read this,understands the importance of the missing information and arranges to include it. Hence the title.
So let us consider the second question in this.
What is missing in this data table?

The first comment was by Mr. Kumar and he was spot on:
I would guess that the duration or the period over which the table from Value Research is created is unknown
The duration over which the mean, Std Dev, Sharpe, Sortino, Beta, Alpha has been calculated is not specified anywhere. Mr Ravindra also got it right.
Without this, comparing the risk measures of the fund, with the index and the category is meaningless. This could be over 1Y, 3Y or 5Y  who knows! Dear Value Research,  duration matters!
Even the fund card, a pdf file that can be downloaded from each fund page only refers to these risk measures as
A range of statistical measures that can be used to evaluate the performance, risk, and return of a mutual fund
An educated guess would be 3 years. First, one will have to head to the fund selector page.
Then choose a particular category. Remove all existing exclusions and add the ones shown here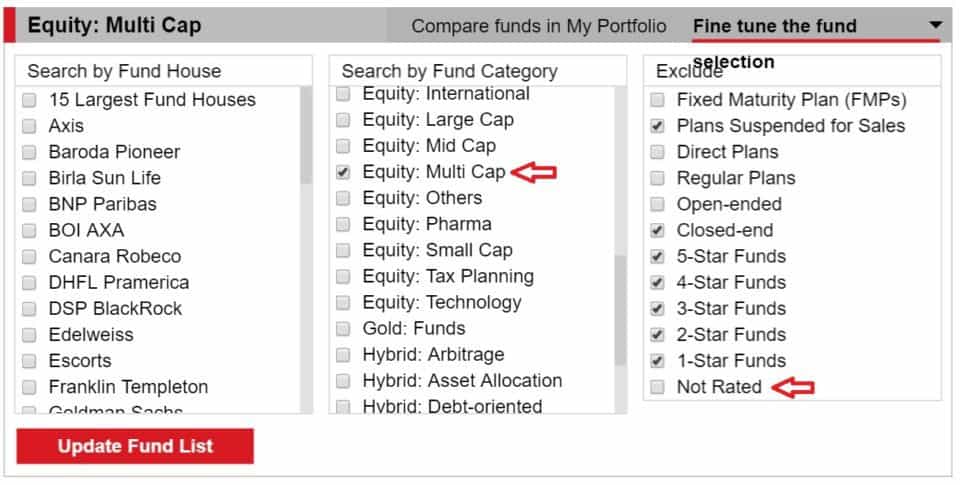 If you update the fund list, then none of the funds will have a 3-year return . That is they are less than 3Y old from the last business day.
The risk stats tab will be empty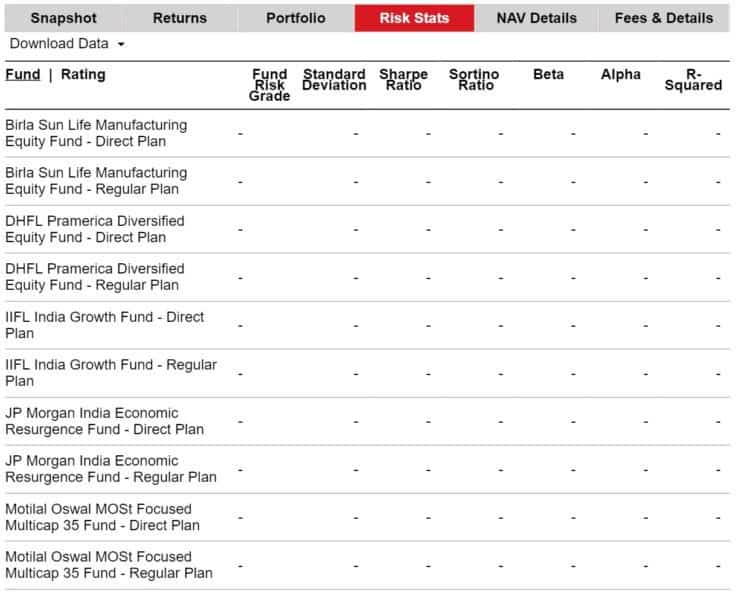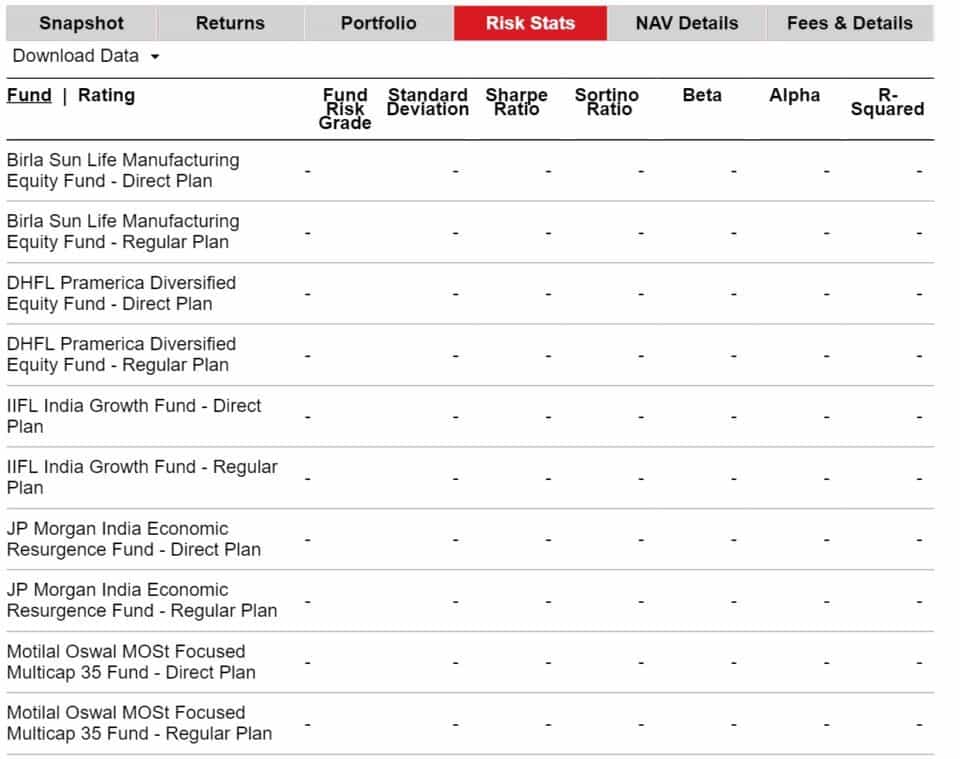 That is, these risk measures will be calculated only if a fund is at least 3 years old. And for such funds, the data present in this table matches with the data in the performance tab of the funds page.
Therefore one can infer (only infer) that the duration for those risk measures is 3 years. I believe that VR is obliged to provide the duration information to its users.
Not only that. Let us go back to the first table again.


How many of us can understand what mean here stands for?
My understanding is, it is the mean monthly return over a 3 year period (inference).  The corresponding standard deviation is mentioned next.
I understand very few people bother to look at this measures because only very (relatively speaking) understand what they stand for.
Even those who understand what Sharpe, Sortino, Alpha and Beta stand for, cannot (and should not) use this data unless the duration is specified. As mentioned (in passing) before, this is one of the many reasons why Morningstar is better than Value Research for mutual fund investing.
Dear Value Reseach,
Please the take the trouble of adding relevant information to the data you provide. Otherwise, it is of little use.
Also, a high beta rank does not have the same meaning as a high alpha rank.
A detailed document as to how to read these measures would be great. Perhaps you have this somewhere, but it is crucial to link to that article below each risk measure data table.
Update:  Anish Mohan had written to VR helpdesk about this issue with a link to this post and got the following response in about an hour.
Dear Mr Mohan,

We use calendar month returns over the last three years to calculate all risk measures.

This sentence will be added below the Risk Measures data very soon.

Regards,
Value Research HelpDesk
Thank you as always, Anish. Better late than never, I guess!