Last Updated on January 13, 2020
Did you know more than 1200 people have already signed up for the course, many have already finished it and engaging in discussions!  If you are curious about what the lectures actually are about, here is the contents.
Buy the course (Rs. 2570)  Enter the email used in the Facebook Group Answer Box
Outside India: Buy via this link (35 USD after 11:45 pm 12th Jan 2020) Enter the email used in the Facebook Group Answer Box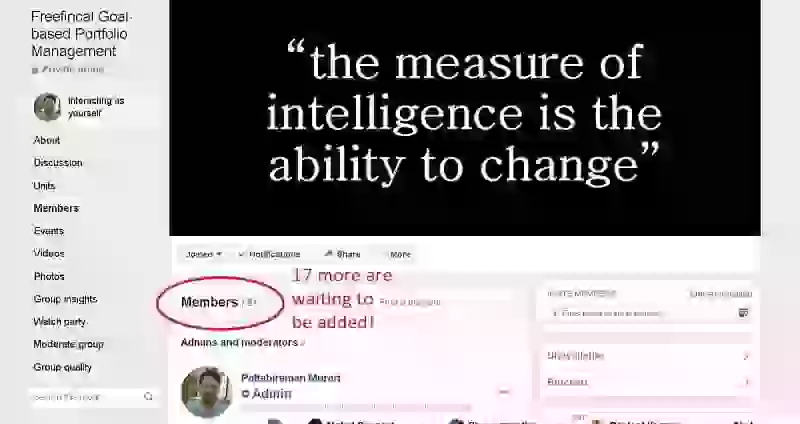 Lecture 1: What is Goal-Based Portfolio Management? An introduction
Lecture 2: What is a sequence of return and why is it important.
Lecture 3: Managing Risk for a 20Y Goal. Here different methods to manage risk and attain a target corpus is discussed.
Lecture 4: Why we need to look beyond India Stock Market History. The limitations of our market history and why we need to learn risk management with S &P 500 history is explained.
Lecture 5 How different equity allocations work for a 20Y goal. Strategies that work for a 20Y, 10Y and 5Y goals are explained.
Lecture 6: What if I started investing late and have a huge fixed income allocation?
Lecture 7: How practical is the strategy we discussed so far?
Lecture 8: Basics of Retirement Planning
Lecture 9 Testing Retirement Strategies with the worst sequence of returns
Lecture 10: Testing success and risk for retirement strategies
Discussion: What are your takeaways?
Lecture 11: How to use Excel Goalseek to convert annual return to monthly return
Lecture 12: How to create your own monthly portfolio tracker!
Additional content coming up in the coming weeks!
Need further clarifications? Consult this FAQ
Buy the course (Rs. 2570)  Enter the email used in the Facebook Group Answer Box
Outside India: Buy via this link (35 USD after 11:45 pm 12th Jan 2020) Enter the email used in the Facebook Group Answer Box
Do share if you found this useful