In this article, we explain how to set up a Google Sheets Trigger to update the portfolio graph in the Freefincal Mutual Fund and Goal Tracker Sheet.
The following steps will take only 30 seconds or less to finish!
From the main menu: Click on Extensions => Apps Script. Click on Tiggers (the alarm clock icon) on the left menu in the Apps Script Page. You will get this page.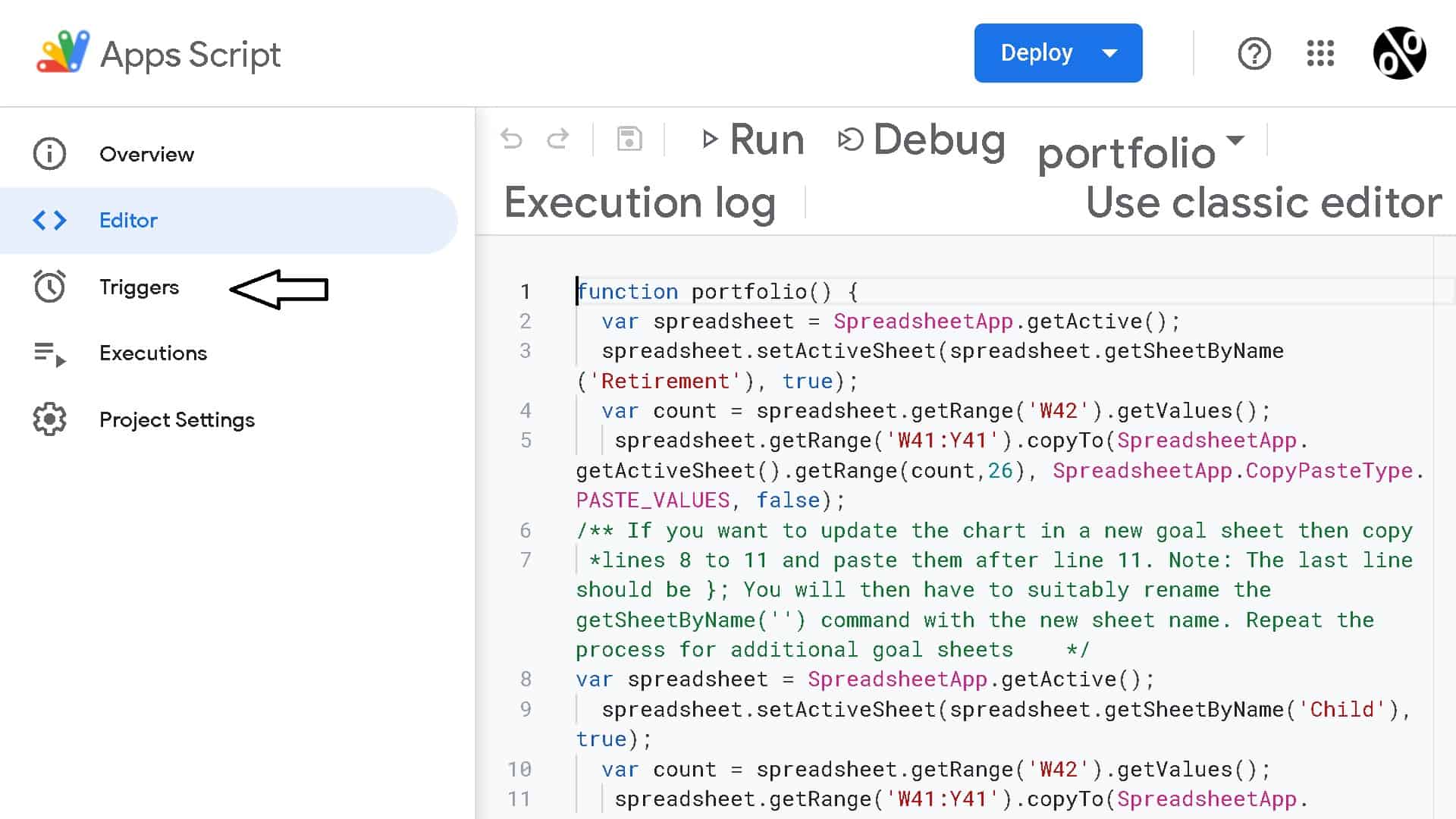 Apps Script page in the Freefincal MF and Stock Portfolio TrackerNow click on Triggers (arrow) and you will get this page. Click add trigger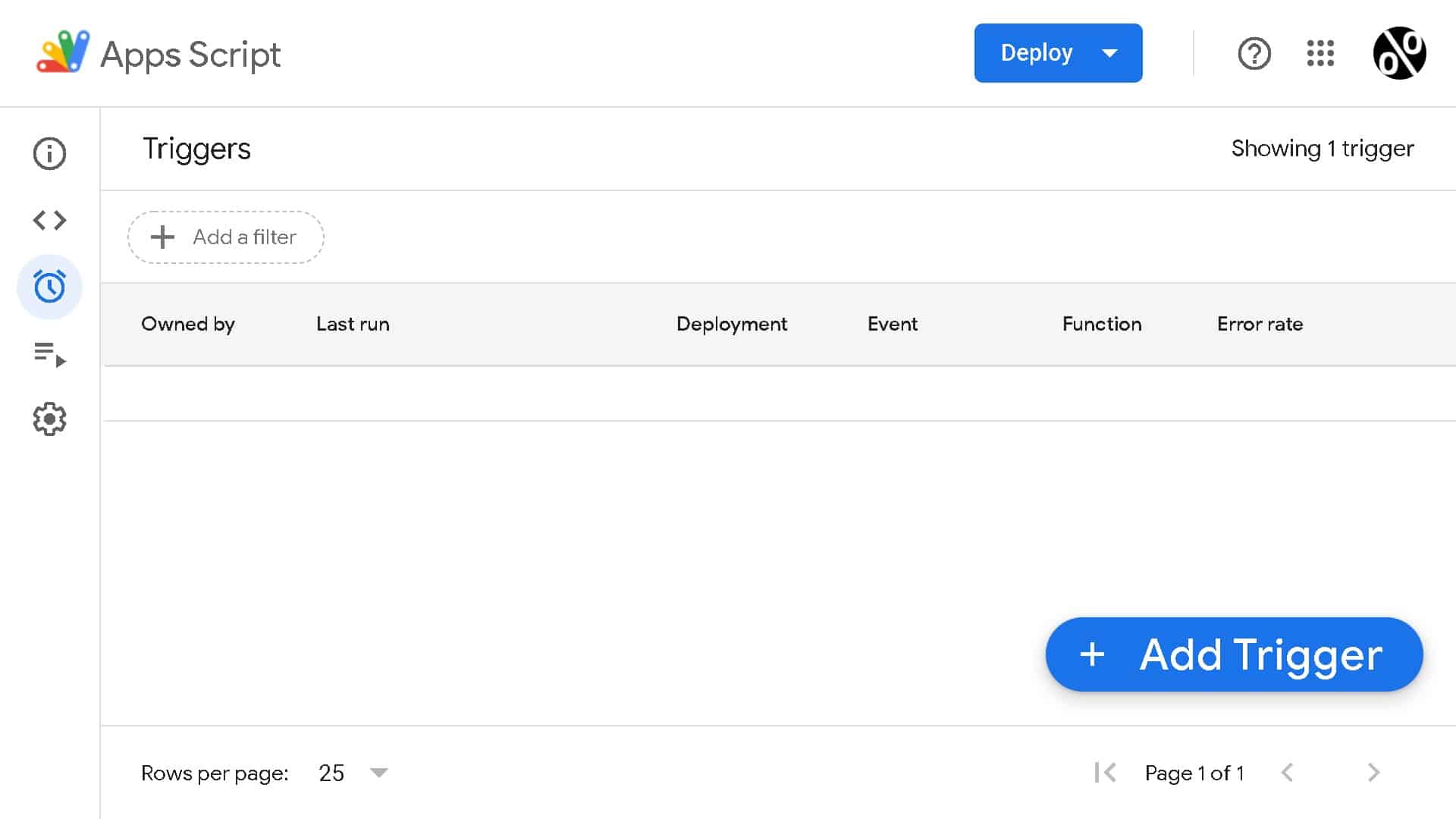 In the menu that shows up, select the following options and save. You can choose weekly or monthly update intervals.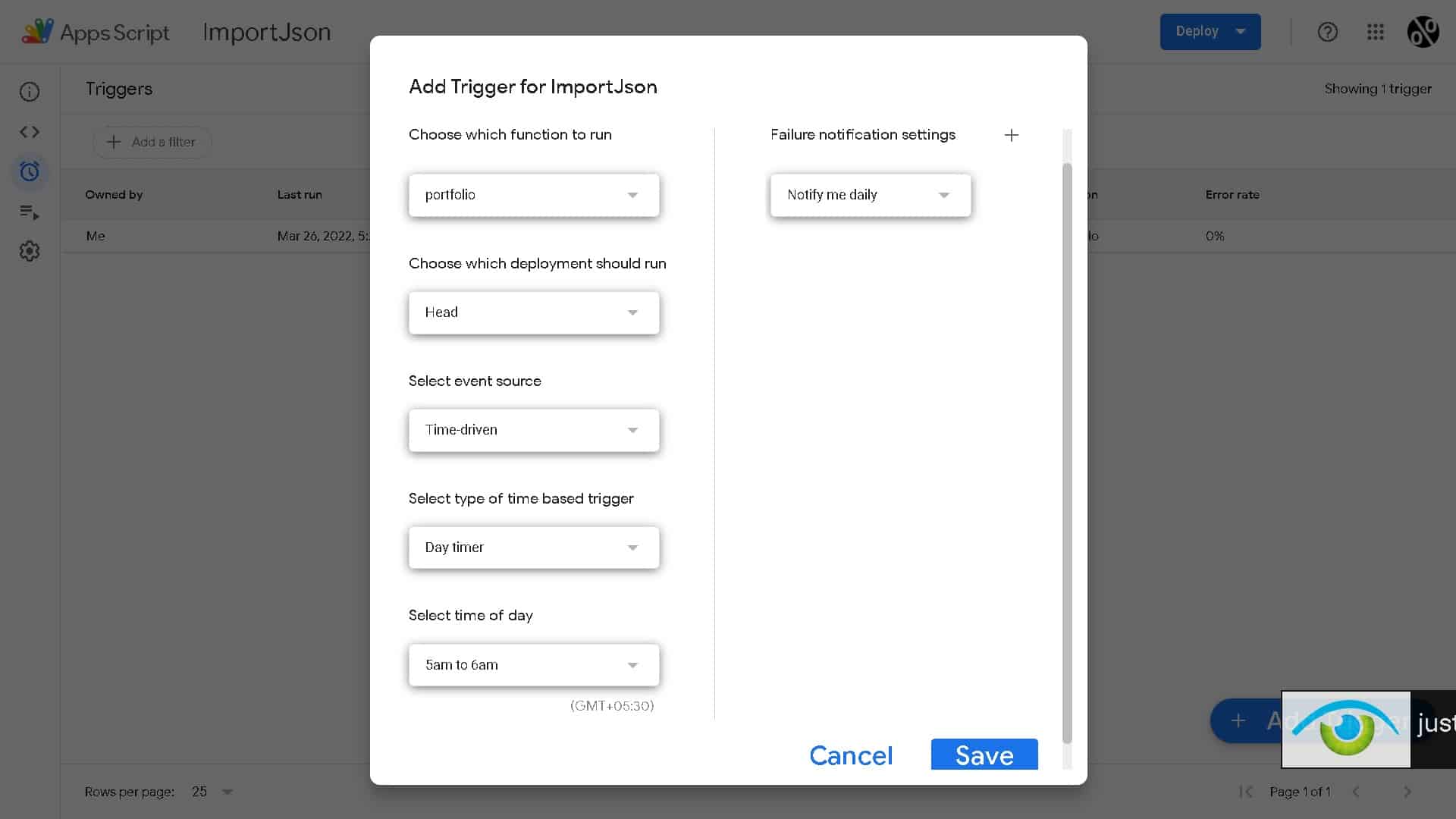 When you save, you will have to select the Gmail account for which the permission to run the trigger is necessary and say yes to the options in the next menu for the trigger to run successfully.