Dr M Pattabiraman (PhD), aka Pattabiraman Murari, is the founder, managing editor and primary author of freefincal. He is an associate professor at IIT, Madras and the author of three personal finance books with over ten years of experience publishing news, analysis, research, and financial product development. Passionate about teaching, he was awarded the "Young Faculty Recognition Award" by IIT Madras in 2012.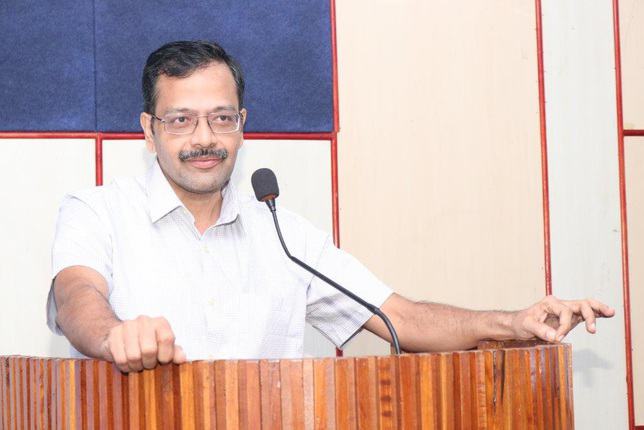 Expertise and Experience
Dr Pattabiraman's expertise includes mutual fund analysis, investment risk, retirement planning, stock valuation and personal finance.
Nine of his calculators were recommended by the SEBI Investor Protection Education Fund Advisory Committee to be part of the SEBI Investor Education Website. Further details can be found in the announcement post.
Popularly known as "Pattu", Dr M. Pattabiraman has written three books:
He has been profiled in the Economic Times: Meet Pattabiraman, the man who helps many plan a better retirement through his calculators.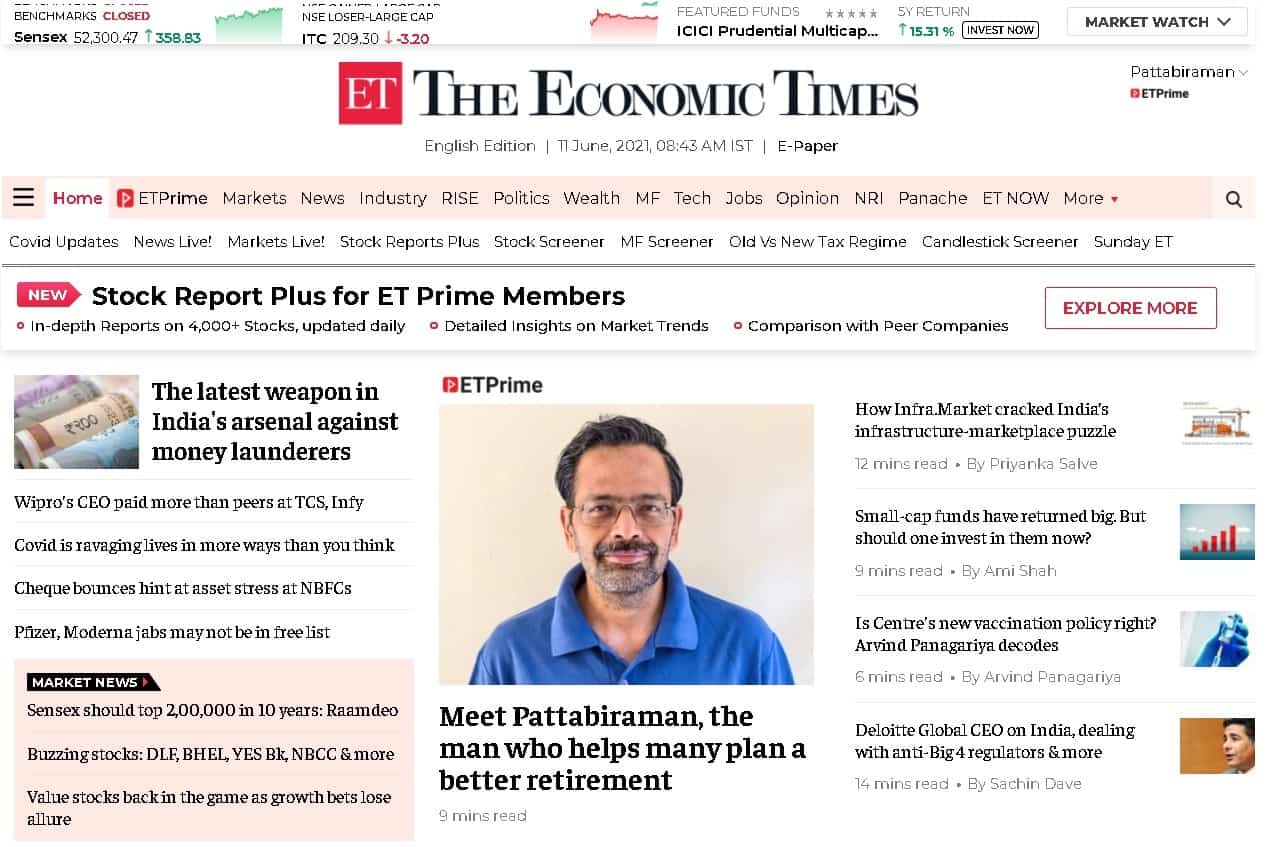 Watch his interview with Mandeep of Labour Law Advisors
His journey to financial independence has been featured on LiveMint: Light the FIRE and lose the fear of getting fired. And Can your FIRE dreams get past the COVID-19 impact?
Paisa Vaisa Podcast with Anupam Gupta
His portfolio details and experience can be found here:
Letter of appreciation from SEBI for the above-mentioned calculators.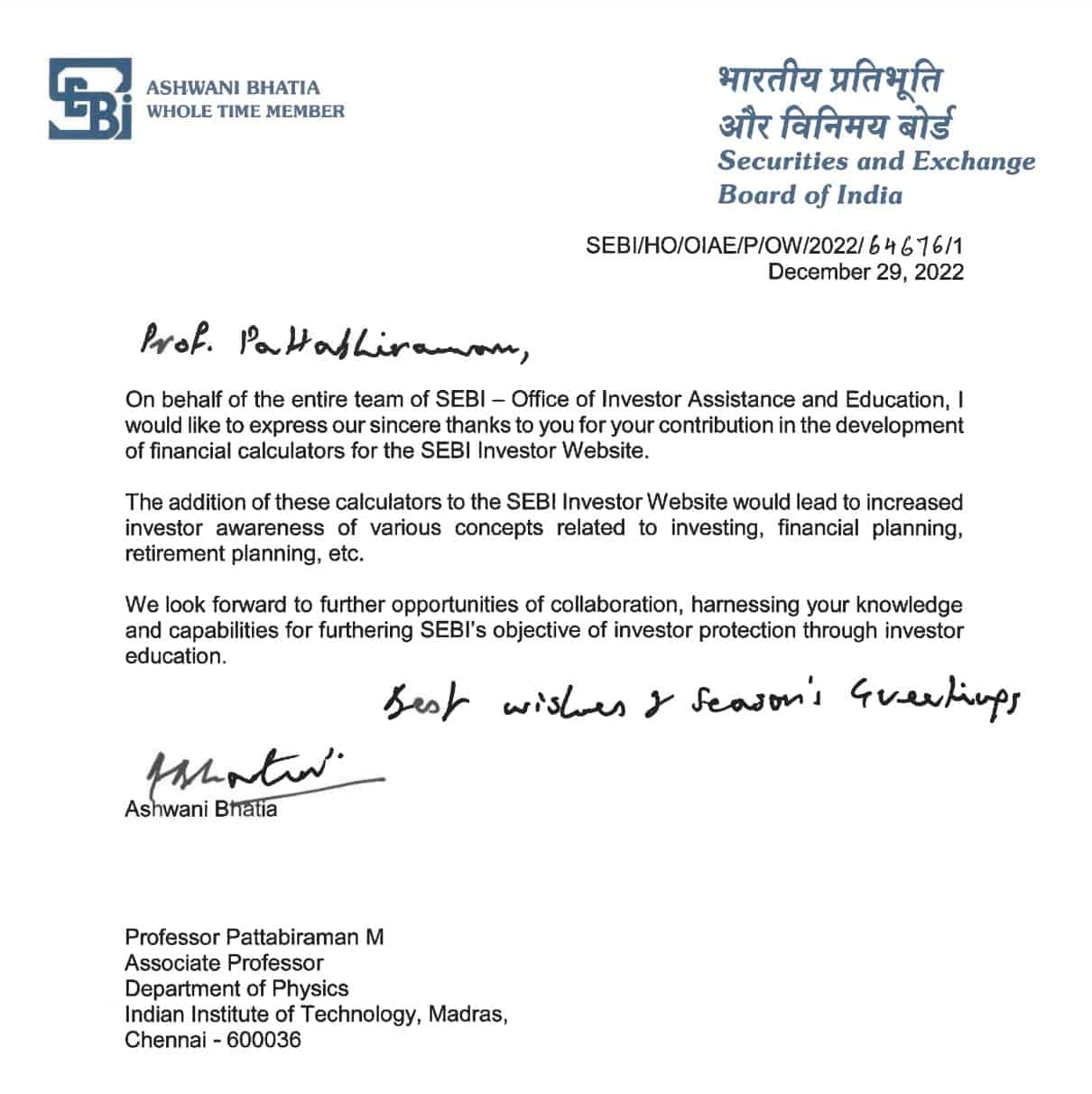 The freefincal YouTube channel has more than 1000 videos on personal finance and DIY investing. Regular viewers are accustomed to Pattu's opening lines and callsign, "Hi, I am pattu from freefincal"!
He is also a contributor to The Economic Times
He is a patron and co-founder of "Fee-only India", which promotes unbiased, commission-free investment advice.
Pattabiraman specialises in financial goal-based portfolio management where the investment risk is gauged based on need alone, regardless of market movements. This has resulted in a unique open-source robo advisory template, and a hand-picked set of mutual funds called plumbline.
His analytical tools and research on mutual fund investing, stock selection, pre-retirement planning, post-retirement risk management, and portfolio management have been published regularly at freefincal since May 2012. The site serves more than a million readers annually (2.5 million page views).
He conducts free money management sessions for corporates and associations(see details below). Previous engagements include World Bank, RBI, BHEL, Asian Paints, Tamil Nadu Investors Association etc. He follows strict journalistic integrity defined by the organisation's Policies and Standards.
Watch his talks
This talk was given to World Bank Employees in Feb 2019: Common sense approach to managing money.
Index investing options in India: this talk was given to members of the Tamil Nadu Investors Association
(4) Re-assemble is a free step-by-step guide to help you manage money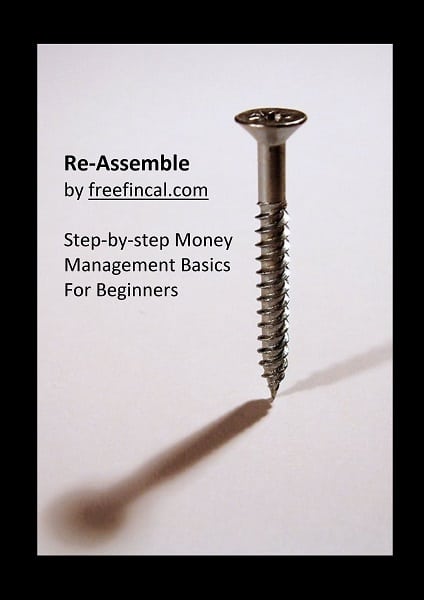 Download Re-assemble: Step-by-step money management basics for beginners
Related Links
Contact