All of us have to deal with various types of recurring expenses – ones that knock on our doors, once a month, a quarter or a year. In this post, I would like to discuss some simple ways to handle these on auto-pilot with minimal maintenance.
Announcement 1: Gamechanger is my new book with Pranav Surya. It deals money management related to travelling at 50% lower costs, productivity, better use of credit cards and investing towards financial freedom on auto-pilot. We have a special offer for our email subscribers. If you have not signed up, please do so with the pop-up on the side. The book will be affordable for all to buy. You can download the table of contents here.
Announcement 2: You can be Rich Too With Goal Based Investing is now available at awesome price of Rs. 91 at Google Play (you can read on PC/Tablets/Mobile) or with the free Kindle app from Amazon
Perhaps this post maybe a bit too simple for experienced readers. In which case you can, if agree with what I have to say, consider sharing it with your younger colleagues/friends with the sharing buttons on the left.
Step 1: Why plan for recurring expenses?
Because they can suddenly result in a big hole in your wallet if not prepared.
Some recurring expenses can suddenly spike up, which make planning all the more important.
If recurring expenses are not planned right, they will cut into money intended for other financial goals, or even expenses.
Step 2: Understand the nature of each recurring expense.
A term insurance premium is a constant recurring expense.
A health insurance premium could increase either because you want to increase the sum insured or if the insurer makes too big a loss!
School fees can gradually increase with the age of the child and so on.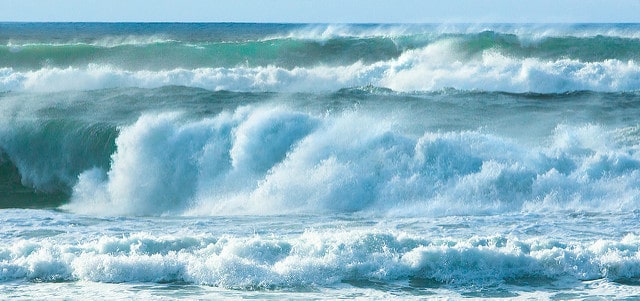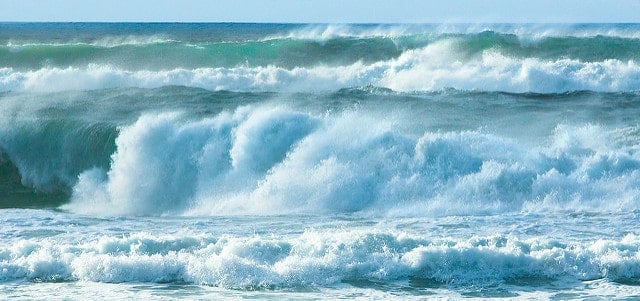 Step 3: Recognise that old is gold!
Typically when a young earner starts to handle recurring expenses, experience with mutual funds may be quite limited. Therefore it is best to stick to "traditional" methods of saving.
My parents were great believers in recurring deposits. To this day, I use this for my recurring goals.  If I need money for an expenditure in the month of April each year, I set up an RD that matures in March each year. Once it matures, I start a new one and so on.
The advantage of an RD is that amount that one will get (before/after tax) is clearly known as the interest rate is fixed for the duration. This is most convenient for goals whose cost keep increasing each year.
I just need to keep increasing the RD amount so that the corpus is (approximately) enough.  With a standing instruction to make monthly deposits and credit the corpus upon maturity, there is very little to do by way of maintenance. Opening an online RD will take about two minutes.
I strongly recommend this for those starting out. Forget about the interest rates and the tax. I would like to think like a rich person and focus on bigger fish – networth for instance.
The only disadvantage that I can think of in this method is the effort associated with setting up RDs each year and for each recurring goal. For a middle-aged person like me, few minutes once in a while is not effort, but young guns may disagree.
Step 4: Consider alternative methods if/when comfortable
As always, there are alternatives. However, implement them only if you understand limitations and are comfortable about the instruments. For the simple reason that one might go wrong with the investment amount and corpus.
A: Sweep-in accounts with a bank. Almost all banks offer such a facility. You can set a sweep-in threshold in an SB account which is preferably different from the salary account. Say this threshold is Rs. 25,000 (SBI savings plus account).
Any amount in this sweep-in account above Rs. 25,000 will be swept into a fixed deposit. When necessary, a withdrawal can be made partly from the SB account and partly from the FD in units of Rs. 1000 (SBI).  (Last in first out basis). Some banks allow units of Rs. 1 too.
The main advantage here is not that amount above Rs. 25000 earn FD rates. It is the ability to add and subtract money from a fixed deposit at will (subject to the min. unit rule). So this is a like a recurring deposit which need not be renewed.
I keep adding money to this account each month and it gets swept into the FD.
When I want the money for a recurring goal, I make a withdrawal. However, the 25,000 will first be removed and then excess amount if any from the FD.
Now if I want money for a second recurring goal next month, it will take from the balance in FD. Subsequent contributions to this account will first fill the SB reservoir and then the FD only if the SB balance is above Rs. 25,000. This can be a major pain.
Also, the interest calculation can be tricky if penalties are involved. So the amount to add to this account each month is not easy to determine.
As a control freak, I prefer the individual RD method. Way simpler and no less convenient, in my opinion.
Caution: Check the threshold and minimum balance requirements. If both are too high (25,000 is too high!), then it is not worth it.  Also, the sweep-in account should still be alive even I make a large withdrawal making the term deposit close to zero.
B: Liquid fund
A liquid fund is a simple replacement for a recurring deposit. It is also a great way* to integrate an emergency fund (in part) and recurring expenses corpus. It works just the same as a sweep-in -account, except that units will be redeemed on first-in, first-out (FIFO) basis.
This can be used to advantage and reduce the tax burden associated with a withdrawal.
Suppose I hold an emergency corpus of Rs. 1 Lakh in a liquid fund. I become a parent after a couple of years and start adding say, Rs. 10,000 to this liquid fund each month for the childs school expenses. Suppose I make a withdrawal 3 years after the first deposit of Rs. 1 Lakh, the taxation would be at 20% with indexation and not at 30% (my tax slab). So this reduces the tax outgo when compared to RDs and sweep-in accounts.
There are no threshold or minimum balance requirements and maintenance is near-zero. We just need to ensure we put in enough each month. As mentioned before, it is easy to make mistakes here, compared to an RD.
I would recommend ignoring the capital gain from the liquid fund, divide the amount required by 12 and put in that much each month. For example, if I need 36,000 next year, I put in 3000 a month in the liquid fund.
Read more: How to Choose a Liquid Mutual Fund
C: Arbitrage Fund.
For those who are comfortable with them, they too are replacements for the RD. Also, the same logic of FIFO can be applied to an arbitrage fund as well. Here, if the unit is one-year-old, the associated capital gain is tax-free. So this makes maintaining a part of an emergency fund and recurring goal corpus in such a fund more attractive. You can get a fund which has not exit load after 1 month.
Read more:
How Arbitrage Mutual Funds Work: A simple introduction.
How & when to choose Equity Savings Funds & Arbitrage Funds
*Caution: If there is an emergency withdrawal, then we must have the ability to replenish it quickly. Else integrating emergency fund with recurring goals will not work.
Liquid and arbitrage funds can also be used for recurring expenses independently. This is preferable for many.
It boils down to a matter of personal comfort and priorities and what we define as 'simple'! I would recommend taking it slow. Start with RDs and then perhaps graduate to mutual funds if you want to. As for me, I like my RDs.
How do you plan for your recurring goals?
=-=-=-=-=
Kolkata DIY Investor Workshop May 28th, 2017
Register for the Kolkata DIY Investor Workshop May 28th, 2017
You Can Be Rich Too With Goal-Based Investing
You can be rich too with goal based investing is my new book with PV Subramanyam. If you have not yet got the book, check out the reviews below and use the links to buy.
Reader Quotes:
particularly useful for first time investors
Every earner should read this
Five stars. Gifted my friend. He found it very helpful
If you want a book that's unbiased and that will hold your hand and walk you through the personal finance jungle, then buy this.. the best thing 300 bucks could buy you.
Gift it to your Friends and Relatives whom you care more. Already follower of Pattu and Subra's forum. Ordered 4 more copies to give gift to my friends and eagerly waiting to read
The best book ever on Financial Freedom Planning. Go get it now!
Your first investment should be buying this book
The (nine online) calculators are really awesome and will give you all possible insights
Thank you, readers, for your generous support and patronage.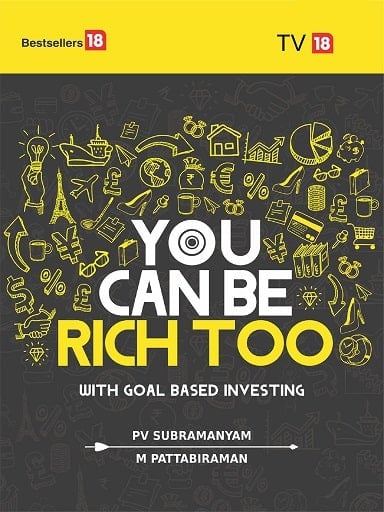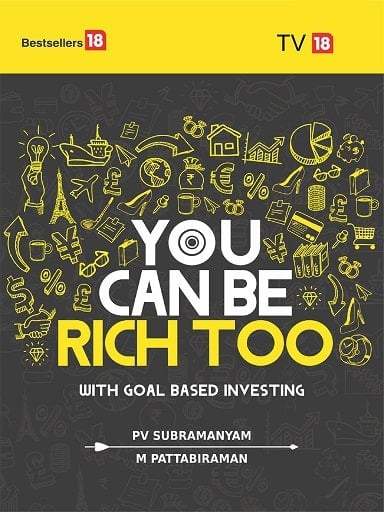 Amazon Hardcover Rs. 317.
21% OFF
Kindle at Amazon.in (Rs. 90.74 74% OFF) Read with free app
Google PlayRs. 90.74 Read on your PC/Tablet/Mobile
Infibeam Now just Rs. 315 24% OFF.
If you use a mobikwik wallet, and purchase via infibeam, you can get up to 100% cashback!!
Bookadda Rs. 344. Flipkart Rs. 359
Amazon.com ($ 3.70 or Rs. 267)
Ask the right questions about money
get simple solutions
Define your goals clearly with worksheets
Calculate the correct asset allocation for each goal.
Find out how much insurance cover you need, and how much you need to invest with nine online calculator modules
Learn to choose mutual funds qualitatively and quantitatively.
More information is available here: A Beginner's Guide To Make Your Money Dreams Come True!
What Readers Say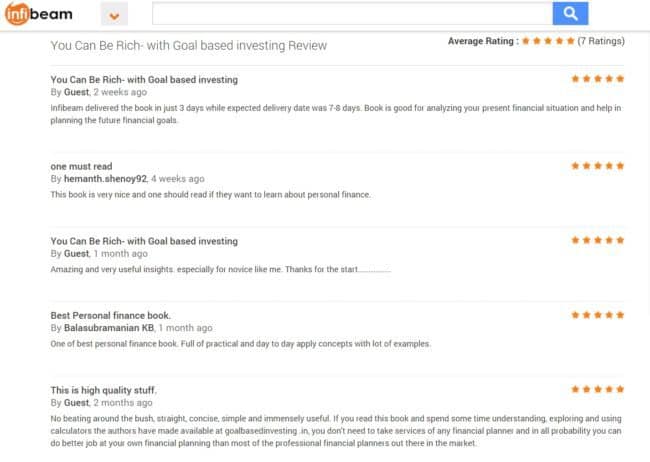 ---
Free Apps for your Android Phone
---
---
---
About Freefincal
Freefincal has open-source, comprehensive Excel spreadsheets, tools, analysis and unbiased, conflict of interest-free commentary on different aspects of personal finance and investing. If you find the content useful, please consider supporting us by (1) sharing our articles and (2) disabling ad-blockers for our site if you are using one. We do not accept sponsored posts, links or guest posts request from content writers and agencies.
Blog Comment Policy
Your thoughts are vital to the health of this blog and are the driving force behind the analysis and calculators that you see here. We welcome criticism and differing opinions. I will do my very best to respond to all comments asap. Please do not include hyperlinks or email ids in the comment body. Such comments will be moderated and I reserve the right to delete the entire comment or remove the links before approving them.