If you own a property and receive rental income from it, use this calculator to determine the return on your investment.
If you like idea of using real estate for financial leverage, this is the perfect tool for you. Financial leverage is investing with borrowed capital. In the present context it refers to buying a property with a home loan for rental income and associated tax benefits. For the first 1-3 years returns would be very low (negative). After a few years returns will be approximately equal to the actual appreciation in the property price. This calculator gives the annual return for 30 years. It allows the user to account for periods in which the property was vacant.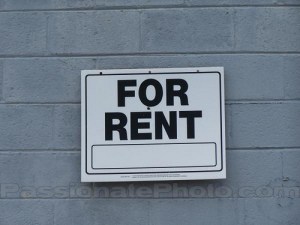 How does it work?  The calculator takes into account all possible expenses and tax deductions associated with a property, in addition to the rent received and a (reasonable) rate of appreciation of the property. Since rental income cannot be assumed to be constant, you will need to indicate how many months in a year the property was occupied. The corresponding rent also has to be entered.
Payments/Expenses: These include the EMI (if applicable), all costs associated with the purchase (stamp duty, registration, VAT, service tax etc.), interior decoration costs, monthly society charges (or maintenance) that appreciates at some rate, municipal taxes (property, water and sewage) and home insurance premium. Tax from rental income is also accounted for.
Receipts/deductions: These include the entire interest component of the EMI as a tax deduction and of course the (post-tax) rent received. If there is a loss from the property, it is assumed to be adjusted against other taxable income in the same financial year.
Have I missed out any expense? Do let me know.
Output: The compounded annual growth rate (CAGR) is determined using Excels XIRR function, each year, for 30 years. For calculating CAGR, value of the property at the end of each year is taken as the final amount received from the investment after deducting the home loan balance.
The rate of appreciation of property value is crucial to the calculation. If you do not assume a realistic rate, results will reflect that. So is rental income for that matter.
Note:
Should not be used for self-occupied property. Value of such property is (ground) zero!
The calculator assumes all initial costs (payment to the builder, stamp duty, registration charges, and interiors) are made on the same date!
The EMI payment (and hence tax deduction) is also assumed to start only when the apartment if fully furnished and read for rent.
You could specify a gap (in months) between initial costs and start of EMI payment.
Points 3 and 4 may sound quite impractical since things never ever pan out this way. However, I am reasonably convinced that the return calculation (especially after 5 years or so) will not be affected too much because of this. If you are not convinced let me know, I will happy to explain why I think so.
The entire EMI is treated as an expense, not just the interest component.
 July 2013 Real Estate Returns Calculator (old version)
If you don't wish to enter rent for each year and would only like to see a projection of returns for a given rent, this is the one for you:
July 2013 (simpler version) Real Estate Returns Calculator(old version)
 Credits:
Subramoney coaxed me into making this calculator. I thank him for several useful suggestions.
Parag Rijwani, Assistant Professor, Nirma Institute of Management for pointing out errors and for suggesting the simpler version.
Related articles
 Financial Leverage in Real Estate
Pune Investor Workshop Feb 26th, 2017
The second Pune workshop will be held on Feb 26th, 2017. You can register for this via this link
You Can Be Rich Too With Goal-Based Investing
The best book ever on Finanical Freedom Planning. Go get it now!
Your first investment should be buying this book
The (nine online) calculators are really awesome and will give you all possible insights
Thank you, readers, for your generous support and patronage.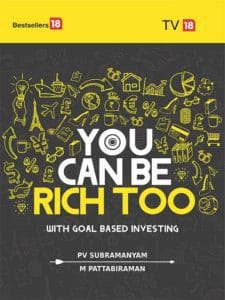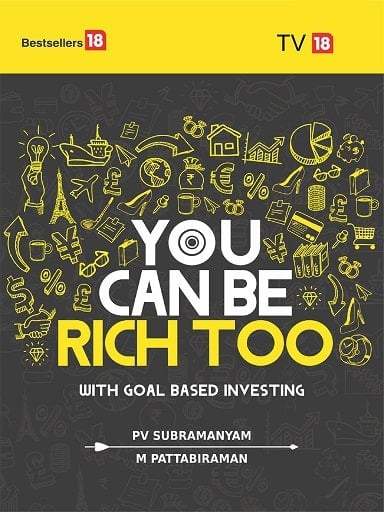 Amazon Hardcover Rs. 319.99. 20% OFF
Kindle at Amazon.in (Rs. 244.30)
Google Play Store (Rs. 244.30)
Now just Rs. 307 use love10 to get additional 10% OFF.   at Infibeam
If you use a mobikwik wallet, and purchase via infibeam, you can get up to 100% cashback!!
Ask the right questions about money
get simple solutions
Define your goals clearly with worksheets
Calculate the correct asset allocation for each goal.
Find out how much insurance cover you need, and how much you need to invest with nine online calculator modules
Learn to choose mutual funds qualitatively and quantitatively.
More information is available here: A Beginner's Guide To Make Your Money Dreams Come True!
What Readers Say
Also Available At
Bookadda Rs. 371. Flipkart Rs. 359
Amazon.com ($ 3.70 or Rs. 267)
Google Play Store (Rs. 244.30)