One of my favourite quotes about goals is by Harvey Mackay: "A dream is just a dream. A goal is a dream with a plan and a deadline." That just about sums it up!! In this post, let us look at how to define a financial goal with the Audi as a dream car.
It may seem like common sense but it is a fact that not all investors know how to define financial goals. In fact, many incorrectly believe that do not have any!!
"I do not have any specific goal in mind" I have seen this once too often! Everyone needs money and therefore, everyone has a financial goal whether they are aware of it or not! They need to find out a way to handle expenses if they are no longer able to work for a living or simply do not want to, aka retirement planning.  This is everyone's default goal unless they are Richie Rich.
Since everyone has a financial goal by default, investing becomes a whole lot easier if we realise it! Many do not! A goal provides a direction and a sense of purpose. Only when we know the destination can we plan how to get there.
"I want an Audi Car" is just a dream as Mackay says. It is just an arbitrary thought which serves no purpose.
'If I had enough cash, what kind of Audi car would I buy?' Is the first step. It may sound like day dreaming but is necessary to zero in on the model.
"I want an Audi Q5" is still a dream but is a specific dream.
Next, I need to ask, What is the "enough cash" necessary to buy the Q5 today. About 50 Lakhs will be a reasonable estimate.
"How much do I have now?" For this kind of goal, if 50 Lakh is the target price today, I better have at least 50-60% available with me right now. There are goals like retirement and child's education, 'no cash available now' should not be much of a problem. This is quite contextual.
" I want an Audi Q5 costing about 50 Lakh today, but have only 30 Lakh to spare" Is still a dream but with information about why it is not possible to realise it today.
"I want an Audi Q5 in 5 years" is a dream with a deadline and there is a (financial) goal. However, it neither has a target or a plan attached.
What would be the estimated cost of the Audi Q5 in 5 years? To calculate this, we need an estimate of inflation. Let us say it is about 10%.
So 5L x (1+10%)x (1+10%)x (1+10%)x (1+10%)x (1+10%) = 80.5 Lakh
"80.5 Lakh is necessary to buy an Audi Q5 in 5 years" is a financial goal with a clear target, but with no plan attached.
The next questions to ask are, in addition to the 30L, how much should I invest each month and where should I invest all this money?
At this point, asset allocation and return expectation from each asset class (equity, fixed income) is necessary. More about these steps can be found here: Deciding on asset allocation for a financial goal
For this particular goal, I can allocate Rs. 40,000 a month. The inflation is 10%. I need an annualised return of 10% to get me close to 80.5 Lakhs after 5 years.  Usually this, 10% return is the net portfolio return from all asset classes after taxes (where applicable). In this case, I would like invest the Rs. 30 Laksh that I have and the Rs. 40,000 a month in an equity-oriented balanced fund.
This is a risky strategy as 5 years is too short a period. However, this particular goal is a want. Not a need. Therefore, I would like to take some risks. It is just a car. If I cannot buy it in 5, I will wait.
"80.5 Lakh is necessary to buy an Audi Q5 in 5 years. In order to achieve this, Rs. 30 Lakhs lump sum and Rs. 40,000 a month will be invested with an expectation of 10% annualised return"
Now we have a financial goal with a clear target and a plan in place. We start investing, review progress once a year, make course corrections* if necessary and hope for the best
* Course corrections need not have a negative connotation. A spectacular year could mean, we shift from money from the balanced fund to a debt fund or an FD etc.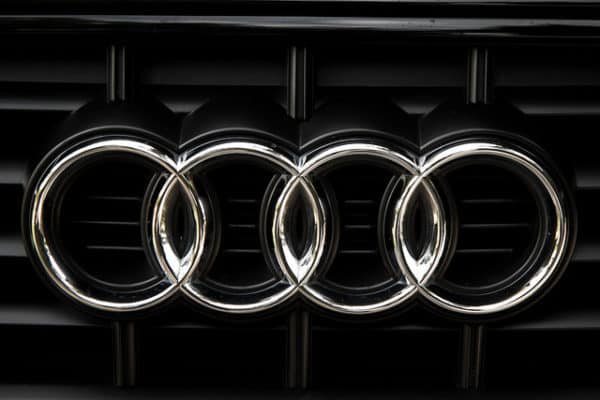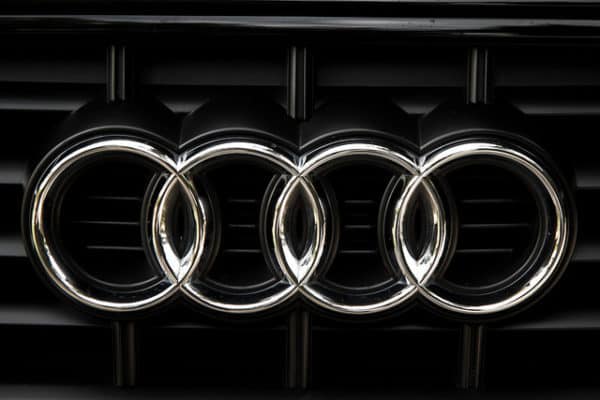 At the cost of sounding contrived, is the Audi logo a perfect fit for financial goal planning?!
____________________________
Ask Questions with this form
And I will respond to them in the coming weekend. I welcome tough questions. Please do not ask for investment advice. Before asking, please search the site if the issue has already been discussed. Thank you.  PLEASE DO NOT POST COMMENTS WITH THIS FORM it is for questions only.
[contact-form][contact-field label='Name' type='name' required='1'/][contact-field label='Email' type='email' required='1'/][contact-field label='Comment' type='textarea' required='1'/][/contact-form]
GameChanger– Forget Startups, Join Corporate & Live The Rich Life You want
My second book, Gamechanger: Forget Start-ups, Join Corporate and Still Live the Rich Life you want, co-authored with Pranav Surya is now available at Amazon as paperback (₹ 199) and Kindle (free in unlimited or ₹ 99 – you could read with their free app on PC/tablet/mobile, no kindle necessary).
It is a book that tells you how to travel anywhere on a budget and specific investment advice for young earners.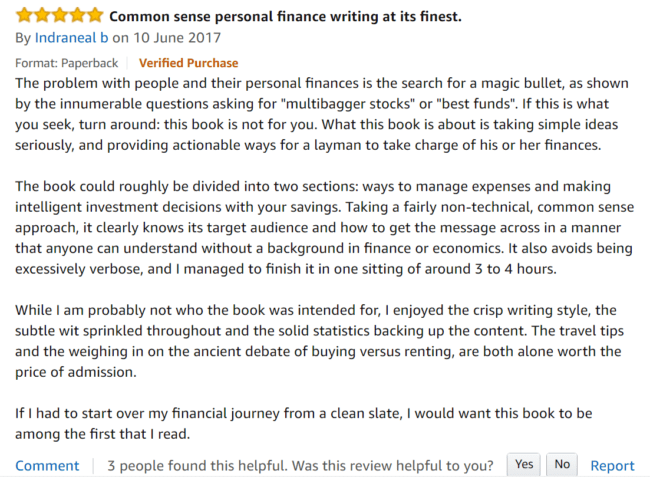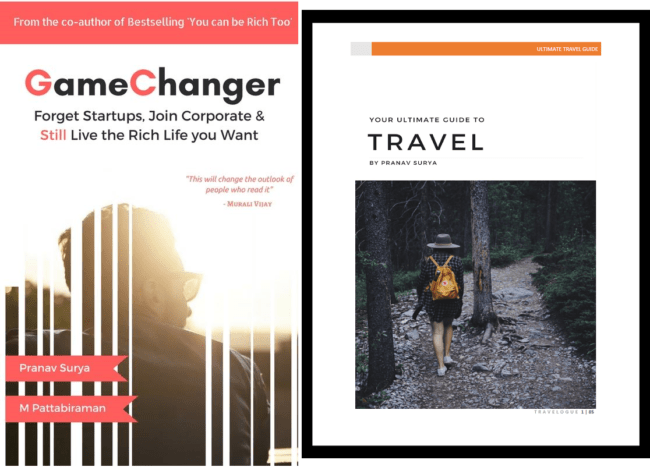 The ultimate guide to travel by Pranav Surya is a deep dive analysis into vacation planning, finding cheap flights, budget accommodation, what to do when traveling, how traveling slowly is better financially and psychologically with links to the web pages and hand-holding at every step.  Get the pdf for ₹199 (instant download)
You can Be Rich Too with Goal-Based Investing 
My first book with PV Subramanyam helps you ask the risk questions about money, seek simple solutions and find your own personalised answers with nine online calculator modules.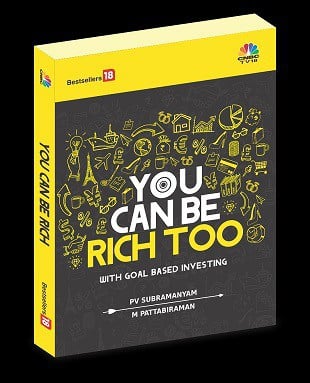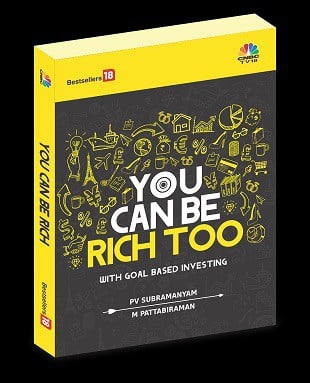 The book is available at:
Amazon Hardcover Rs. 271. 32% OFF
Infibeam Now just Rs. 270  32% OFF. If you use a mobikwik wallet, and purchase via infibeam, you can get up to 100% cashback!!
Flipkart Rs. 279. 30% off
Kindle at Amazon.in (Rs.271) Read with free app
Google PlayRs. 271 Read on your PC/Tablet/Mobile
Now in Hindi!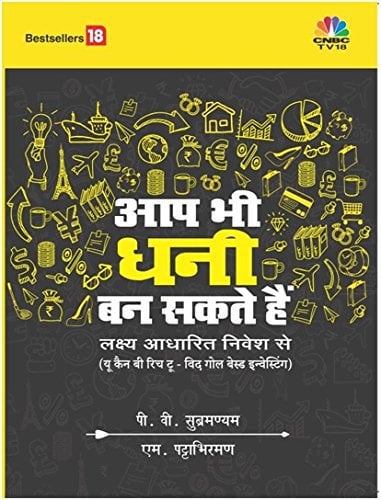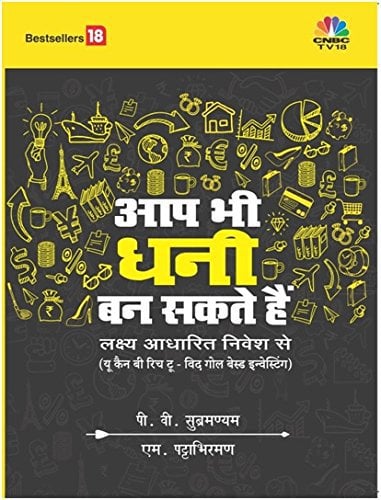 Pre-order the Hindi version via this link