Here is a set of instructions for regular mutual fund investors to switch to direct mutual fund plans, and for first time investors to buy direct mutual fund plans. If you have already done this, please check if I have missed out anything and if you think this is useful, forward it to others who might benefit from it.
To be frank, the steps are quite self explanatory once we navigate to the AMCs  site. However, I find there a lot of questions on this and I write this following suggestions at FB group, Asan Ideas for Wealth.
What are direct mutual fund plans?
These are plans in which no trail commission to paid to distributors from the NAV of the mutual fund. Hence these funds have a higher NAV than regular funds which are sold by distributors.  Since investing in direct plans can result in a significant difference in corpus, it is a no-brainer  to do so.
See: Direct Mutual Fund Option – The Second Anniversary Report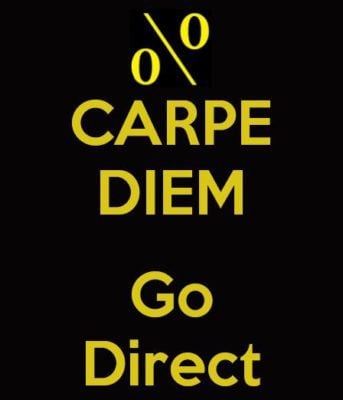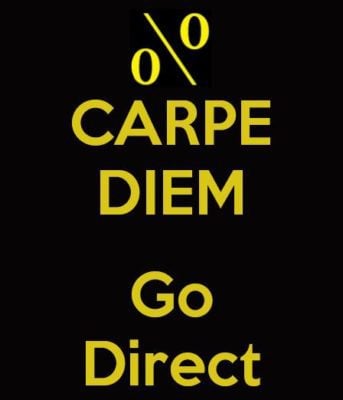 I am regular mutual fund plan investor. How do I switch to direct plans?
1) Never ask your offline or online distributor if they would offer direct plans. They would be dumb to do so. Besides , you do not ask a barber if you can cut your own hair. You buy your own hair clipping machine and get on with it.
2) You need to visit the AMC's website and locate the invest online button. That is what direct means. No intermediaries.
3) AMCs give you two options. (A) You can simply invest a lump sum or set up an SIP online or (B) you can register your existing folio with them.
Obviously existing investors should choose (B) and new investors should choose (A)
Once you get your account with them, you can see your current folio and existing investments. You can then proceed to buy direct mutual funds to switch regular fund units to direct fund units.
4) Before switching, you can consider using this mutual fund capital gains calculator  and find out, how many units are free from exit load, more than 1Y old (for equity funds), and free from lock-in (for ELSS funds). You can then proceed to switch the free units to direct plans in one shot. You can switch the remaining units from time to time.
5) If you have existing SIPs in regular plans, you will need to stop them and start SIPs in direct plans. The procedure for this varies from AMC to AMC. So please check with them.
I am a first time investor. How do I invest in direct plans?
There are two sub-categories here.
First-time investor to mutual funds. or
First-time investor to a particular AMC
Let us look at them one by one.
First-time investor to mutual funds
The first step is to complete Know Your Customer (KYC) Formalities.
To the best of my knowledge this is a one time process. If you are KYC compliant with one AMC, you are KYC compliant with all of them.
1 Download the KYC application form for individuals from here (this is from Franklin Templeton. KYC forms are independent of AMC)
Fill it up (duh!)
Attach the documents specified therein with attestation
My understanding is that in person verification (IPV) is mandatory for KYC. Meaning  you will have to go the branch and not send it by courier. If you feel comfortable, go to the AMC branch where you would like to invest first. They can guide you further if necessary.
Wait for the KYC acknowledgement post. Franklin says they send this. Not sure about other AMCS. Dont think CAMs will do this. In any case, you can verify your KYC status after a few days here
KYC validation is done via PAN.  So you don't have to wait. After a few days,just go to the AMC and try investing online with your PAN. If the AMC lets you invest, you are KYC compliant. Simple as that.
As noted at Asan Ideas for Wealth, choose only online banking option and not the NEFT option.
In a couple of days you will get the account statement with a folio no.
Use the folio no. to get an online account. See pdf files above.
That is it! You are now KYC compliant across all AMCs and you can invest online in direct plans in any other AMC, following the simple instructions on the site.
First-time investor to a particular AMC
Go to the AMCs invest online page
Make a transaction. Some allow you to even set up SIPs.
Wait for the folio to be created.
Use the folio to get an online account.
Note:  HDFC AMC does not allow you to invest online without a folio no. All other 'major' AMCs allow you to invest online if you are KYC compliant.
Acknowledgements: Pratheek John and Mahesh Kay who suggested something like this be written and all participants of this AIFW thread This link will work only if you are logged into FB and are a member of Asan Ideas for Wealth (AIFW).