When it comes to money management, success can be measured in many ways. If it is personal finance, then it makes sense that the milestones be personal. Here are a few personal finance milestones that can help you gauge "where you stand today".
Before we begin, my book with PV Subramanyam, You Can Be Rich Too is available at a 50% discount (Rs. 198) for short periods of time this month as it was among the top 25 bestsellers in the last 3 months. Grab it now! Thank you for your support.  The book reached the top of three sub-categories and the top 156th  across all categories (see image below). May not sound like much, but not all authors are lucky to enjoy the trust and support from readers.
The following assumes that you have
adequate life insurance
medical cover
identified your goals, chalked up a strategy for each
started investing
The milestones are in no particular order as we cannot say which arrives first.
1 Your Liquid Networth exceeds Your Life Insurance Sum
For example, if you are insured for er … one crore and your net worth that can be immediately liquidated – stocks, bonds, gold, funds etc. exceeds one crore.
No biggie. Should be possible in a decade with some systematic investing,
2 The investment amount required decreases!
We need to red-do the goal planning calculations each year with updated portfolio values and goal estimates. As your portfolio grows, at some point, you will notice that the investment amount needed from this point forward is lower than what you calculated last year and/or lower than the amount you are actually investing.
For example, if you are investing 10,000 per month for a goal, increasing say at the rate of 10% a year and if the revised calculation says, you only need to invest 8,000 a year (increasing at 10%), then that is a huge relief!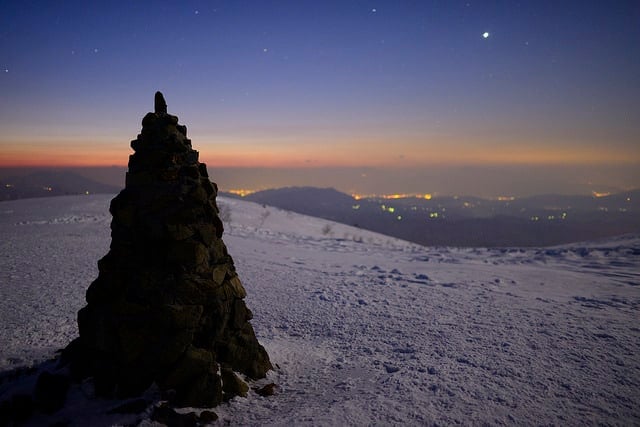 3 Your Equity holdings exceed your term insurance sum
With luck – the residue of discipline, your equity holdings will have a value greater than your life cover. Sure, it may not last, but it is a great feeling while it does. Give it time. It is possible.
4 Your Retirement Planning can be set on auto-pilot
This is related to (2). As your portfolio grows and the investment amount decreases, there would come a time when all you need to do is – nothing. Your current equity holdings and your EPF monthly deduction should be enough for your to retire normally. Give it a little more time, and even that EPF deduction will not be necessary (although it cannot be stopped).
5 You can live off Your Net Worth for a certain number of years
As mentioned here, Review Your Financial Freedom Portfolio in Seven Easy Steps, look out for two numbers measure in years.
The no of years you can generate an inflation-protected income if you were to retire today. This will soon be 5Y, then 10Y, then 15Y etc.
The no of years you can generate an inflation-protected income if you were to retire as planned (say 55 or 60). This will soon be 5Y, then 10Y, then 15Y etc.
These are the first steps towards financial independence. Read more: E-book: How to retire early in India.
6 The current cost of an undergraduate education matches the current value of your child education portfolio
If your kid is years from 12th standard, then you can pat yourself on the back.
You can make up milestones like these and watch your networth grow. All it takes is discipline and time.
New Delhi DIY Investor Workshop April 23rd, 2017
Register for the New Delhi DIY Investor Workshop April 23rd, 2017
You Can Be Rich Too With Goal-Based Investing
Happy to announce that my book with PV Subramanyam has been selected as part of Amazon Best Reads Mar 2017. Now 50% off! Thank you for your support and trust. If you have not yet got the book, check out the reviews below and use the links to buy.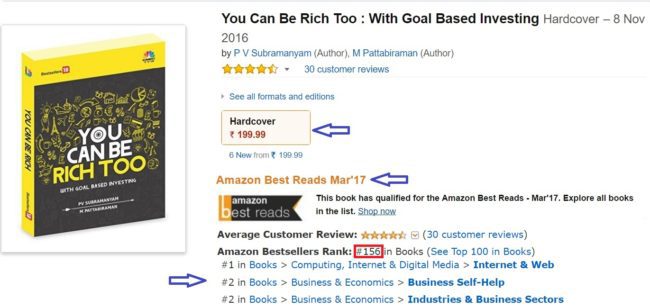 Reader Quotes:
Gift it to your Friends and Relatives whom you care more. Already follower of Pattu and Subra's forum. Ordered 4 more copies to give gift to my friends and eagerly waiting to read
The best book ever on Financial Freedom Planning. Go get it now!
Your first investment should be buying this book
The (nine online) calculators are really awesome and will give you all possible insights
Thank you, readers, for your generous support and patronage.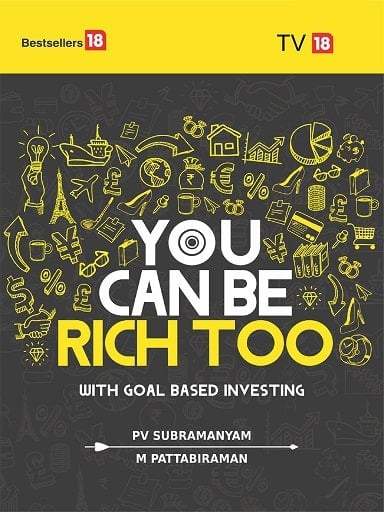 Amazon Hardcover Rs. 199. (50% off)
Kindle at Amazon.in (Rs. 307)
Google Play Store (Rs. 307) If you purchase the first book they give 75% discount to promote online e-book purchase. Subsequently, they provide 50% on next book. No code required.
Infibeam Now just Rs. 307 24% OFF.
If you use a mobikwik wallet, and purchase via infibeam, you can get up to 100% cashback!!
Bookadda Rs. 344. Flipkart Rs. 359
Amazon.com ($ 3.70 or Rs. 267)
Google Play Store (Rs. 244.30)
Ask the right questions about money
get simple solutions
Define your goals clearly with worksheets
Calculate the correct asset allocation for each goal.
Find out how much insurance cover you need, and how much you need to invest with nine online calculator modules
Learn to choose mutual funds qualitatively and quantitatively.
More information is available here: A Beginner's Guide To Make Your Money Dreams Come True!
What Readers Say