SEBI registered investment advisor Shilpa Wagh shares her journey: from IT professional to a fee-only financial planner. Shilpa resides in Mumbai and is part of Fee-only India – movement to serve investors and advisors and the freefincal list of fee-only financial planners.
It was Sukhvinder Sidhu (who was featured in the last advisor journey) who recommended Shilpa Wagh for inclusion in the above list. I met Shila during the first fee-only India meet last year (the next meet is scheduled this month) and was impressed by her no-nonsense clarity about the financial planning process. Over to her.
Shilpa Wagh's website: Wagh financials
You can contact her for financial planning, mutual fund portfolio analysis and estate planning. She can also help in case you need clarifications on how to become a fee-only SEBI registered investment advisor.
=-=-=-=-=-=-=-=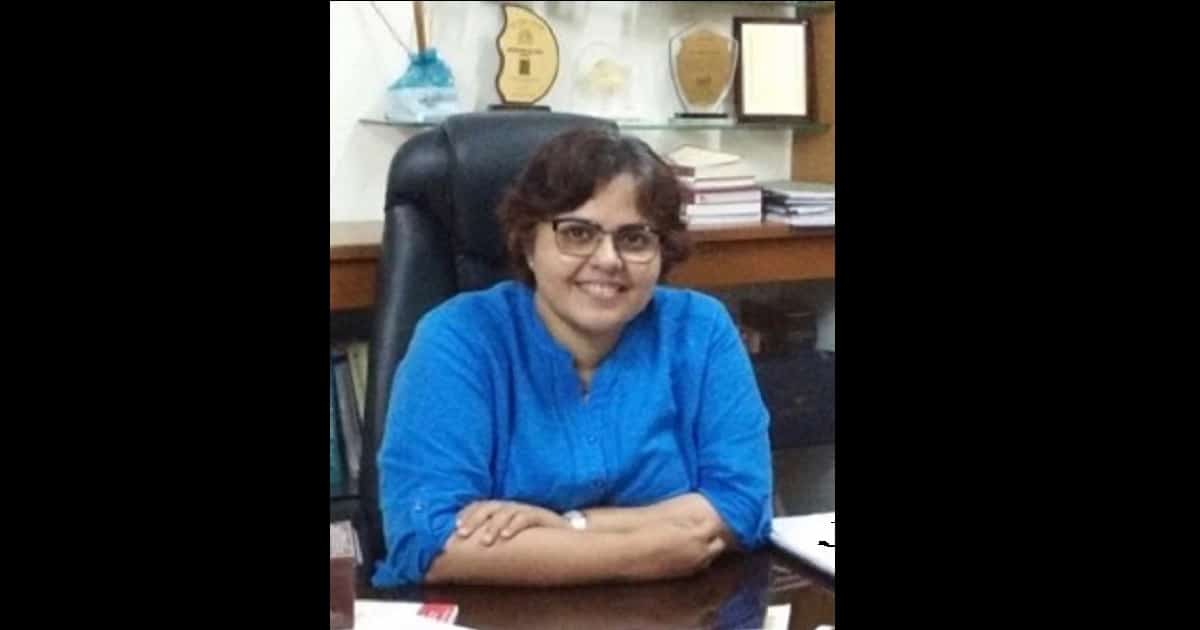 "Financial Planning is not about collecting vast amounts of wealth but creating a kitty to meet your goals and live a fulfilled life."
Starting out in my career I had no knowledge about finance let alone financial planning. The day I joined the workforce in 1993, I was an MCA (Masters in Computer Applications) with a BSc in Statistics from the University of Bombay. I worked in top companies like Larsen & Toubro and Siemens Information Systems Limited. My IT career stretched for 15 years. For the most part of my career, I have been a consultant. I have always advised my clients to do better in their work processes.
So in 2008 when I took the call to do a mid-career change, the obvious progression coming from the analytical skills and numbers was to do something in the financial sector.
I joined forces with my husband who is a practising Chartered Accountant handling his clients in personal taxation. I started my firm 'Wagh Financials'. After a bit of researching and brain scratching, I decided to get professionally qualified by acquiring the CFP qualification in 2011.
For a science graduate who had little knowledge of finance, this field seemed alien at first. And I realised something rather astonishing- the majority of our workforce who graduate with an Arts or Science degree are totally clueless about money. They are well equipped with the tools to earn loads of it but when it comes to handling finances, they are often lost. This is a huge gap in our education system. This struck a chord with me, I could help those people because I was in their shoes before.
I completed my CFP qualification in 2012 and started advisory services. I must admit it was hard. Not only did it still fell like foreign territory, but it also felt lonely running my own professional business charging fees to clients instead of commissions. People used to come with expectations of returns on investments as in case of a wealth manager. So in the initial discussions, I had to clarify the differences between my services as a financial planner to them. Getting clients for financial planning was a big struggle as was the concept and it is still evolving. So it was a tough start for the initial two years with many dry spells of not acquiring new clients.
However very slowly, my client base began to grow. I could help people out- help them plan their finances to reach their goals. It made me feel satisfied and content.
When SEBI came out with the RIA registration in 2013, which prevented a registered member to take commissions for the investments clients' made through them, I jumped at the opportunity. I got my SEBI Registration in April 2014.
It is my job to give the best to my clients. In that spirit, direct plans which are a boon thanks to the internet, help save a lot of money. I taught all my willing clients about direct plans and its advantages.
Along the way, I learnt of so many different aspects that surround financial planning. It all comes down to people- they are all different. Looking through the last 6 years of experience, I came to know that each family, each client has a very different 'money personality.'
What is a money personality?
Money personality is every person's ability, an appetite for risk and their comfort with accumulating or spending their money. These money personalities are deep-rooted in our thought processes often as a result of our life experiences.
Maybe then, financial planning is something more than just investing in financial securities and funds. Financial planning is more personal and unique and it's about the fulfilment of our lives.
To help my clients achieve their goals in life, I wanted to give them a cohesive plan. In order to help and assist them in a more efficient way, I did a short course in Counselling Psychology. I got to know more about how us humans think, especially about life and money.
Combining these two experiences together I was able to prepare some of the best plans integrating my skills as a life coach and financial planning strategies. In my experience, once the life goals and the financial actions are linked, the client voluntarily takes the ownership of the plan and there is no need for any kind of external push towards the implementation and monitoring.
My relationship with the client is more of an associate or of a partner in his/her financial journey than purely a guide. I believe that the client should actively participate in the preparation of the plan.
The spectrum of my clients spans from budding youngsters to people who have retired. I am privileged to be trusted by many single women and single mothers with their finances. Being a woman and taking the clues from their life situations, I have launched a special website www.capellazen.com to educate women in Personal Finance, Career Management, Legal Rights and Well Being.
I am also a natural at training and love to give talks and spread knowledge to people. I was well established in delivering lectures in the IT industry back in the day. I decided to combine this talent to spread financial literacy amongst all classes in society. I have delivered lectures for the student community, the Police officers, women from lower-middle-income groups, our brave navy cadets and many others.
The positive response keeps me going. I also organise simple non-jargon finance talks for people in my office at Portuguese Church, Dadar, Mumbai for a small fee.
There is a long way to go for me but surely for last one and half years things are looking brighter as more and more awareness about "Fee only planners" spreads in our society, thanks to sites like Freefincal.
The financial industry is growing at a very fast pace especially in a country like India. Despite the lack of financial syllabi in our curriculum, today's youth is much more aware of their finances. Financial dynamics are ever changing.
In this fast-paced, dynamic and challenging financial industry what holds true is that the future looks bright about client-centric financial planning.
=-=-=-=-=-=-=-=
Thank you for sharing your journey, Shilpa.
Shilpa Wagh's website: Wagh financials
Other Fee-only advisor journeys:
Sukhvinder Sidhu's unwavering principles