Melvin Joseph one of India's first SEBI registered Investment advisor with no direct or indirect ties with product commissions shares his journey: from struggling to find clients to becoming one of the most enterprising, successful, yet ethical and affordable fee-only financial planners in India and dare I say, the world.
While I was trying to build a list of fee-only financial planners in 2013, it is by sheer chance that I encountered Melvin Joseph's post on Facebook. Somone had asked him about mutual funds and Melvin had replied that he has never sold mutual funds in his life. Then he immediately became part of the list which is now hugely popular, thanks to Google, Quora and FB group Asan Ideas for Wealth with 1000-2000 views per month.
I met him for the first time in March 2015 and later in Oct 2016 during the Mumbai DIY investor meets and then again in September last during the launch of Fee-only India: the launch of a movement to serve investors and advisors. I am thankful to call some of the most honest and ethical people in the financial services as friends and Melvin is one of them.
Melvin was and continues to be one of the most affordable fee-only financial planners and even though he quickly became popular never compromised on his stance that quality financial planning should be offered at a reasonable price.
During the fee-only India launch, Melvin showed us how meticulous he is in tracking how and where he gets his clients from and how he ensures a steady trickle of clients by effectively marketing himself. Melvin now mentors a new breed of financial advisors who would like to go "fee-only" after SEBI registration. If you think you are competent enough to earn without commissions then you can seek Melvin's advice, get registered with SEBI as an investment advisor and be part of fee-only India.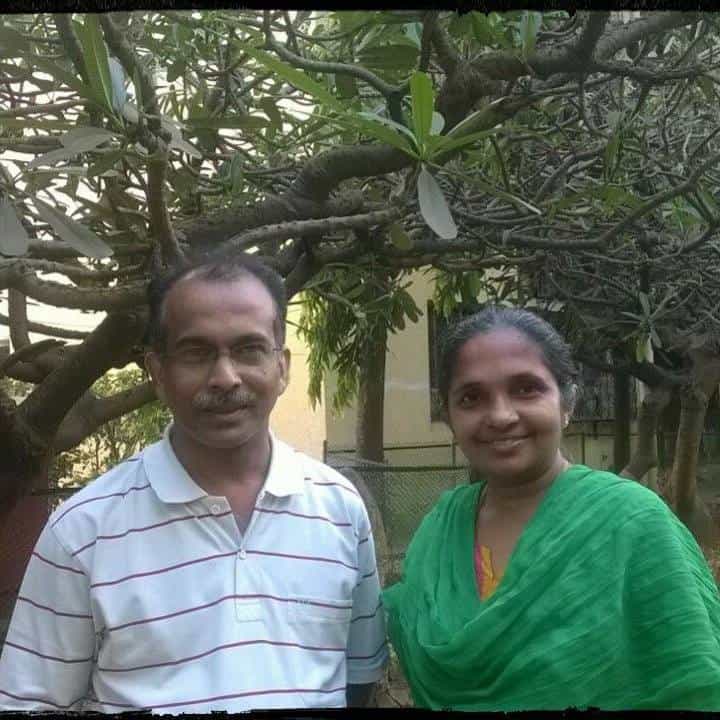 Melvin Joseph's guest posts
Investment Options for Non-resident Indians (NRIs)
How to become a Registered Investment Adviser (RIA) in India
Melvin's website: finvin.in
Over to him
=-=-=-=-=-=-=
My journey from 2010 to 2018
Decision to leave the corporate world
I started my career in 1989 with LIC of India. I left LIC in the year 2000 and joined the private sector when the insurance sector was opened for private players. While leaving LIC, I was a Branch Manager in Chennai. In the next 10 years, I worked for 3 private companies. My Last assignment was with the then number 1 private company. I was heading the Corporate Agency & Broking channel.
In my last assignment, I was a member of the Management Committee, which is the topmost decision making body of the company. Even at that level, it was not possible for me to stop the mis selling of insurance products.
Large scale of misselling was reported but, nobody was bothered about this. Everybody was interested in reaching the sales targets!
I decided to leave this job and start something of my own against this and started preparing for the CFP examination.  I was relieved from my job on 31st March 2010.
First phase: before SEBI registration
I was watching how financial planning industry was emerging in other countries.  I realised that there is a future for Fee-Only Financial Planning in our country also. I passed my CFP examination in April 2010. As the next step, I passed PG Diploma in Financial Advising from Indian Institute of Banking & Finance. I was a Fellow of Insurance Institute of India (FIII) from 1994. With a Masters in Finance and all these professional qualifications, I formally launched my firm – Finvin Financial planners on 15th August 2010.
But the concept of financial planner was totally new to Indian investors. Nobody heard of paying fees to a planner when neighbourhood uncle was ready to offer door-step service free! Many insurance agents and mutual fund distributors were also calling themselves as advisors. I started explaining the concept through corporate presentation/financial literacy program etc. But it was a tough time for me and family. I was getting very few clients. Still, I remember selling my debt mutual fund savings every month for the monthly expenses even after doing a noble job of fee-only planning.
Journey from 2013
"And, when you want something, all the universe conspires in helping you to achieve it." 
― Paulo Coelho, The Alchemist.
2013 was an eventful year for me. SEBI launched the concept of direct plan in mutual funds.  This helped mutual fund investors to invest without any agents and benefit by way of low management fee. I encouraged all the existing clients to move to direct plan.  Introduction of direct plan helped me in getting many clients who wanted to invest without agents.
In the same year, SEBI came out with Investment Advisers Regulations. As per this, only with SEBI registration, one can offer financial planning services. It also says an adviser cannot sell any products to avoid conflict of interest. Though there were many loopholes in the way it was implemented, this regulation was the first step in creating the breed of Investment Advisers in India.
Since I was working on the Fee only Model without distribution from 2010, I applied for SEBI registration and got it in November 2013.
SEBI registration was a real morale booster for me. There were lots of discussion in the press and social media regarding the benefits of engaging an Investment Adviser. There was a myth among the middle class that financial planning was meant for the High Net worth Individuals. With many interactions and discussions in the social media, it was accepted that financial planning is a must for the salaried class.
Many distributors floated sister concerns to manage both advisory and distribution.  There is a loophole in the regulations which allows corporate Advisors to have both advisory & distribution at arm's length distance. Investors are now realising the fact that such entities cannot offer pure unbiased advice!
Since I was working in a Fee-Only mode even before SEBI Regulations, I got acceptance as a neutral adviser.
Blogs like freefincal and Facebook groups like Asan Ideas for Wealth helped me in reaching out to many salaried class investors. Pattu prepared a list of Fee Only Financial planners in his blog freefincal. Existing investors from 2010 helped me in big way by referring me to their friends and relatives.
Position as on today
I am having around 300 clients now. I am adding around 15 new clients every month. 50% of the new clients are coming through Social media, 40% through client referrals and 10% through Google Search.
My mission is to be a reliable partner with each of my clients and help them in reaching their financial goals by giving unbiased financial advice at affordable prices.
More than 12 of my clients were featured in "The Mint''- leading business newspaper in the past. Such stories and the testimonials from happy clients are my true motivation now.
Fee only India is an association of financial planners with no ties to commissions. Ashal Jauhari (FB group Asan Ideas of Wealth) and pattu play a supporting role to this organization. I am proud to be associated with this from the beginning.  We are a 10 member group who are not into any sort of distribution. We are in process of supporting many such new planners to come at various locations in India. At present around 5 more people are in touch with us and they are in the process of applying to SEBI for registration.
=-=-=-=-=-=
Thank you, Melvin. If you wish to work with Melvin Joseph in managing your money or if you wish to become a pure fee-only financial planner, you can contact Melvin via his website: finvin.in