Although it has limited technical utility, the standard deviation is probably the simplest measure of understanding investment risk. Therefore, it has great practical value when it comes to 'product positioning' as the fund industry calls it.
'Where does a given fund fall in the risk vs reward map?'. AMC often given a product positioning risk vs reward 'map' in their presentations. This is for HDFC Equity Savings fund.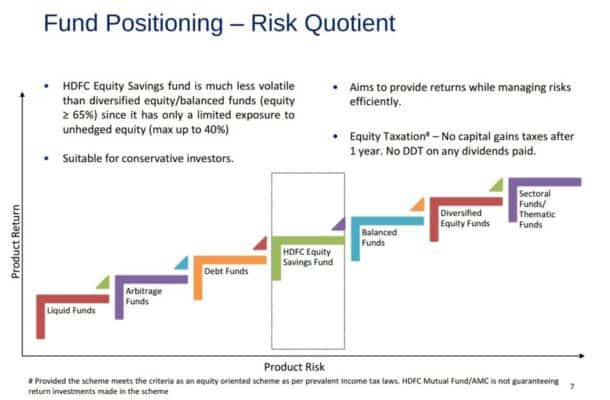 Source: HDFC Product presentation
They have now 'positioned' their equity savings funds bang in the middle. Just below balanced funds and just above debt funds.
Such illustrations give the incorrect impression that higher the risk, higher the reward. The reality is,
higher the risk, higher the potential for reward and equally higher the potential for loss.
The simplest way to represent this is the standard deviation.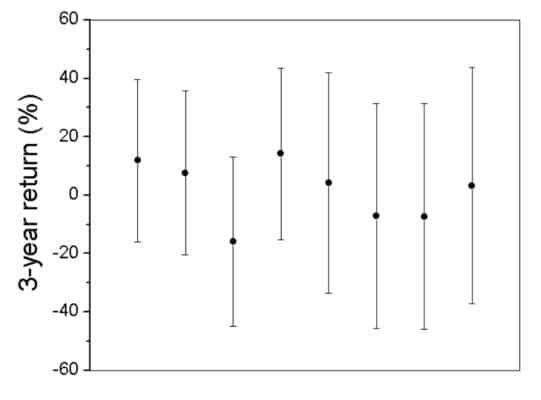 The 3-year return for a few equity funds are shown above. The black dots represent the actual value of the return. The vertical line segments on each black dot represents the standard deviation. Higher the standard deviation, higher the length.
Technically, the length of the line represents the spread in monthly returns about the average monthly return. However, it is an excellent measure of what the return would be after a 3-year investment period.
Now let us represent all equity and debt funds in the same way.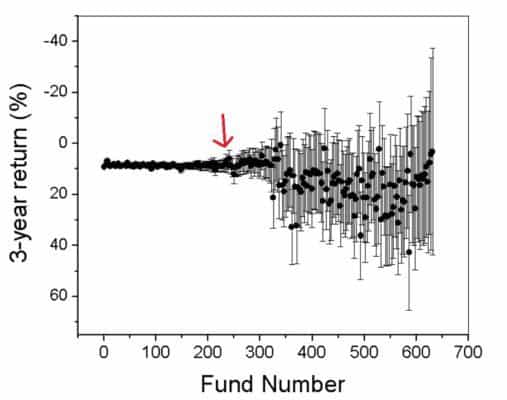 Notice that the return spreads are very small to the left. These are for short-term debt mutual funds. Gradually the spread becomes bigger and bigger.
One the right extreme are equity sector mutual funds. Just below them diversified mutual funds. Right in the middle are the hybrid funds. Equity savings funds would be found somewhere close to the red arrow.
This is the reality – higher the risk taken, higher the spread in returns. I love to depict this as,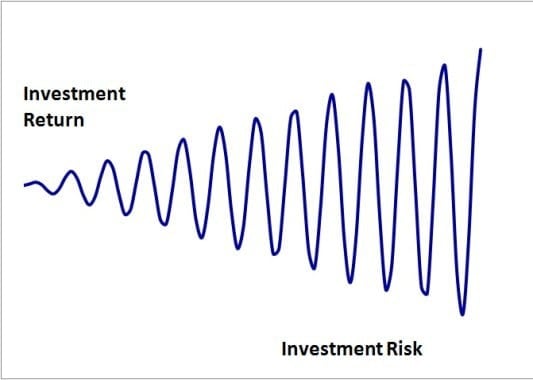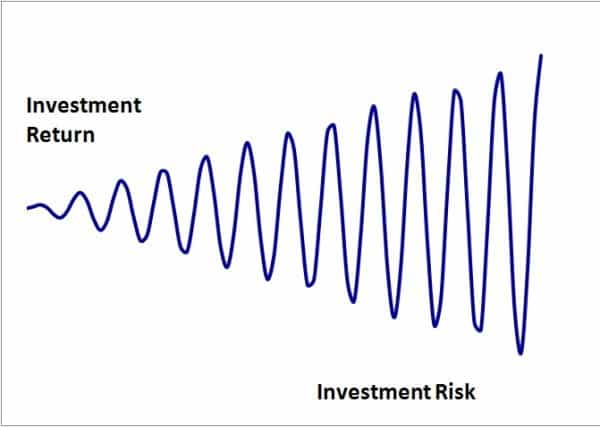 Maybe this should be freefincal's cover picture!
Understanding risk is the key to successful mutual fund investing
A plot published earlier. The y-axis is 3-year return divided by the 3-year standard deviation.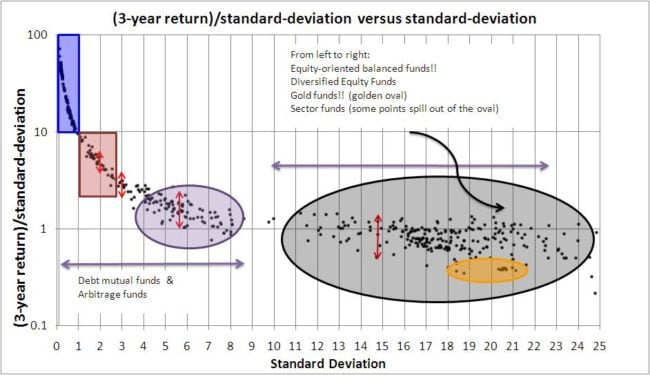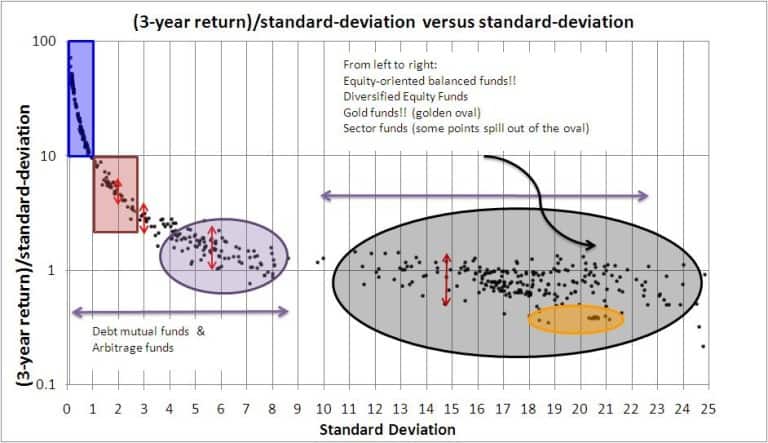 Can you guess where equity savings funds would be positioned?
Read more:
How to select mutual fund categories suitable for your financial goals?
How to Select Debt Mutual Funds Suitable For Your Financial Goals?