An exposure to equity is not necessary to beat inflation or finance our future if we know how to account for inflation by other means. It is merely a choice. Many of us did not have any equity exposure when we started managing our money. We read about it; thought it might a be a good idea to invest there; started small; got surprised as to how much it can move up and down; then got used to it; started investing more; felt superior to our friends who still sat on insurance policies; thought we could beat the market; pretend that loss is all notional and good, etc. You know how the grind works.
So is going cashless – just a choice. NITI Aayog CEO, Amitabh Kant says digital transactions will reduce the need for cash by Rs. 2 Trillion and still 11-12 Trillion is cash is required to finance normal transactions (Hindu Dec. 17th, 2016). While learning to transact without cashless is important (risk management), cash is not going to go anywhere.
It is bad enough that we have a holier than thou attitude towards those who prefer cash, but should we also expect those who are interested in cashless payments to get straight to where we are today? Just because an economic shock has made getting cash difficult for us, should we force people to adapt to methods convenient to us all of a sudden? Methods that we had all the time in the world to learn by trial and error?
I had earlier pointed out that going cashless could well mean cashlessness for many. This post is about getting started on cashless by those who would like to.
There are many misconceptions about the equity market. About risk and about the reward. Similar misconceptions exist towards cashless transactions too – it is not safe; money might get lost; it is difficult to handle etc. Well, the real fear should be about how much information the wallets seek from us and how they can profit from it like for instance, Facebook does. That is the real cost of cash backs, and we will discuss that later.
For now, consider how we would respond to someone who wants to know, "how do I start investing in equity?" We would say don't start first with stocks. Get used to mutual funds and then slowly shift. Some would suggest balanced mutual funds as a starting point. Some suggest liquid funds. No one would say, start a SIP in DSP nanocap fund. Make that, no sensible person would.
E-wallets, UPI and even *99# are the DSP microcaps of the cashless universe.  They are easy enough to use for you and me. Simply because we had the time to get used to them. We understand digital security much better than someone who has never done a cashless transaction before.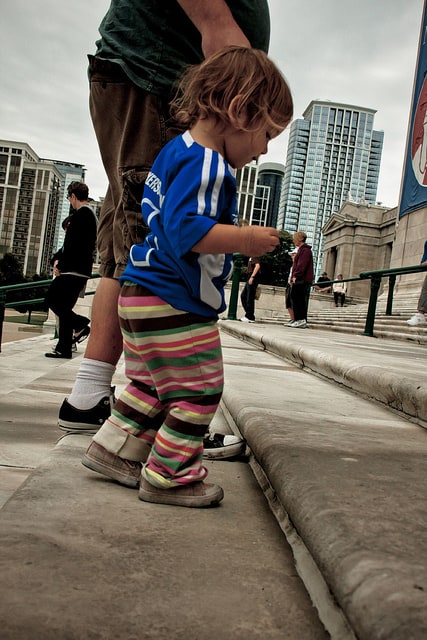 Cashless 101
The first step would be to have a bank account and have a habit of remitting income there. I am referring to a small entrepreneur here. Not a salaried guy.
Going cashless is a two-way street. There should be a willingness to accept cashless payments direct to the bank account (not to a wallet). How this money is credited is not important to a beginner as long as it gets credited.
The hard part is making cashless payments.  For this the oldest cashless method – the good old cheque book is enough. One does not need a phone, let alone a smartphone for this.
We have had cheques, credit card and debit cards for decades now. The only reason many do not use that is fear. Fear of security and fear of making a mistake. The former is hard to remove. The latter can reduce with practice – not by tapping on a smartphone but with pen on paper.
Anyone born before 1990 should not mind learning how to write a cheque – if they or someone they trust can write in the first place. The younger guys can perhaps try their hand out with mobile payments. But young does not mean savvy!
Once comfortable with a chequebook, they can try a debit card for payments.  And a card does not need any kind of education, except common sense to keep it safe and remember four digits.
A chequebook and debit card are all that is needed to go cashless.
There is no need for UPI or *99# or even a net-banking account. One can even start with making a paper application for a NEFT or IMPS transaction at the branch.
My point is, if we expect other people to go cashless, then we must stop and think which routes are the easiest for them (not for us) to get started. By easiest I do not mean "convenient", "fast" or "instant".
Easiest means by which they can make a successful transaction without having to learn anything new. Traditional technologies like paper and pen would achieve old timers better success than a smartphone would. It is important that the first cashless experience is a smooth one. Else it would be a case of once bitten.
A cheque or a NEFT application made on paper is just as much a part of "digital India" as UP or e-wallets are.                                                                                                                                                                        However, one can only point the horse to the nearest waterhole. It must be willing to go there and drink. This applies to both the reluctant student and wannabe "cashless" teacher on social media.
Personally, I am happy to pay cash to those who prefer it … if I can get my hands on some!
Chennai DIY Investor Workshop Jan 29th, 2017
The fifth Chennai DIY investor workshop will be held on Jan 29th, 2017. Ashal Jauhari and I shall be the speakers. Read more and register for the event.
What Readers Say about You Can be Rich Too
You Can be Rich Too With Goal-Based Investing is my new book with Subra(money.com) published by CNBC TV 18.
Our new book, You Can Be Rich Too With Goal-Based Investing is now available with a (total)discount of ~ 30% (Rs. 280) at Infibeam if you use the discount code BS10.
Highly recommended

For anyone who wishes to take control of his/her finance this book is a must read. Very simply put, even an amateur in finance will be able to understand and implement. The author genuinely attempts to inculcate the habit of investing among the people who have the ability to invest but refrain from doing it, either due to lack of time , interest or understanding!. The message from the book is " Investment done without setting a goal/ objective is like leaving for a trip without knowing the destination, not everytime the end result will be promising. Hence, it's important to invest in a planned & disciplined manner." A read is highly recommended