Warning, you could be the next diabetic and chances are that you are a pre-diabetic and do not know it yet. Worse, our children could get it while they are still children! It is no secret that India is the diabetic capital of the world. Here are some simple steps to prevent diabetes, manage the conditionco and even reverse diabetes depending on your health. Before I tell you my story, here is an astonishing fact.
In April 2017, the IndianExpress reported:
The number of diabetes patients in the country is likely to go up to 120 million in next 20 years as against the current 70 million, an official of Indian Institute of Public Health (IIPH) has said
This is the reason why it makes sense to invest in the cause (avoid sugar and buy sugar stocks) and invest in the cure (minimise drugs and invest in pharma & healthcare stocks). Pardon the lame attempt at humour, but that is the cold reality of the times that we live. Just ask yourself how many of your relatives or how many of your colleagues have diabetes.
Two weeks ago (Nov 14) we "observed" World Diabetes Day. It is meant to create awareness about the condition. We need quite a bit of awareness – that Diabetes is a lifestyle condition and it is easily manageable and in some cases reversible with the proper lifestyle and even without medication. First, permit me to share my story.
My struggle with weight and tryst with diabetes
I have been obese (85- 90 Kgs) for a good part of my 20s. For a brief period around my marriage I had lost some weight, but quickly gained it all back. When my wife was pregnant, I started my second attempt to lose weight and it was far more successful and long lasting, I was also fitter. At the height of my fitness levels (I was 38 but felt 20ish), I was diagnosed with an auto-immune disorder known as Myasthenia Gravis.
I have explained what it does and how it affected my life (it still does, as it not curable but also not degenerative) before.
How I lost weight, gained it all back and lost it again
In the present context what matters is that I was under very heavy steroid medication for short periods in the last 5 + years and heavy to moderate dosage for the most part. Steroids come with a host of side-effects, the most pleasant of which is good hair growth 🙂 . Unfortunately, diabetes (among others) is a common side effect.
Although steroid-induced diabetes is, in principle reversible, that is it will reduce when the drug is withdrawn, considering our lifestyles, the diabetes stays often stays back. This was threatening to occur in my case.
HbA1c is a blood test that gives an indication of how well blood sugar was regulated in the past ~ 90 days. There is no uniformity about what a normal HbA1c value is. It is a not wrong assumption that a value < "6%" is considered reasonably normal. On the safer side, people take  < 5.5% instead of <6%.
With steroid intake, my HbA1c shot up to 6.9% within in a short period and my fasting blood sugar went from pre-diabetic to diabetic levels. I realised this was a wake-call and cut down all forms of direct sugar. I am blessed (cursed) with a constitution that reacts fast to positive (and negative) lifestyle changes.
With a month of cutting direct sugar to zero, I could feel the weight loss. This time, I decided to never use a weighing scale. Checking weight from time to time (read daily) is no different than an inexperienced mutual fund investor checking his portfolio daily.
Around this time, I was in an FB authors group learning book marketing techniques. In response to my post, a member referred to the business model of dietdoctor.com and linked this video which changed my lifestyle.
Let me reproduce the video description below:
It starts with a truck driver getting arrested for smuggling… butter. Why? Perhaps it has something to do with why the whole world started getting obese and diabetic in 1984. And why these epidemics keep getting worse all the time, with new records broken every year. Could people get lose weight and reverse diabetes type 2 by ignoring the dietary guidelines and doing the opposite instead? Eating delicious foods? In this 2016 talk Dr. Andreas Eenfeldt talks about how to empower people everywhere to revolutionize their health – before it's too late.
It is here I learnt that eating more fat is good for health. It will keep our sugar levels more stable, we will feel less hungry and we would lose weight. I had shared this video in a previous post where I had provided details of my diet:
From 80-ish Kgs, I went to 65-67 Kgs within a year. The pain and freezing of my knees disappeared to a large extent. When I then exercised the knee, it became much better. My HbA1c is now 5.9 – 5.7. I do not feel like I am "dieting". I am eating plenty of tasty and healthy food and recently swapped my 4-idly breakfast to a south Indian version of "butter coffee" (details below).
What I do is not an extreme diet like Paleo or Keto. Those names and the people who practice them give me the creeps like they are part of a cult. It is a form of low-carb, high-fat (LCHF) diet. To be exact it is, lower-carb, higher-fat diet. If you are interested, I list some simple ways to get started below.
Pattu: Before (June 2015)
Pattu: after (Nov 2017)
My old pants fully buttoned up would slip right through my waist if I did not wear a belt. I started counting weight loss in terms of how many holes I add to my belt and which one is used for fastening.
Before I get to getting-started, let me also add a couple of more videos ( I had shared these before as well). Trust me, take the time to watch this with an open mind and try small changes in your lifestyle with an open mind and expecting no miracles, you will not be disappointed. I understand this is the middle of the week. So there is a short summary below.
Reversing Type 2 diabetes starts with ignoring the guidelines
This is a fantastic introduction to diabetes too! Do not miss!
Sugar the bitter truth (shorter version)
This is a video suggested by Subra(money.com). There is a longer version as well which I recommend. Watch to understand why our children are in danger.
Type 2 Diabetes Is "Processed Food Disease"
"Sugar is toxic, It proffers a set of biochemical alterations that are detrimental to human health—unrelated to its calories." – Dr. Robert Lustig.
Summary: Sugar is toxic and carbs are unnecessary!
1: Sugar is toxic. The liver processes sugar and alcohol in the same way. So sugar has the same effect on the liver as alcohol.
2: There is no need for carbohydrates! Our bodies do not need it. If we eat more of it (and most of us do), we are going to get fat.
3: Stay fat for long enough and you get diabetes and cardio issues (among other things)
4: If you are non-diabetic (get rid of sugar and reduce carbs and all processed food.
5: If you are pre-diabetic (no such thing!), get rid of sugar and get of carbs (at least keep it to a bare minimum)
6: If you are a diabetic, gradually reduce carbs to as low as possible, gradually.
7: Carbs with high fibre is not bad for you.
Interested? Here are some simple getting started steps
Warning: Try one thing at a time and for a month to get used to it and to see if your body can handle it. The idea is to train your mind and body to gradually get used to change. Each human being is different and results will vary. You need to find out what works for you.
1: Do not wish to follow an XYZ-diet – be it Keto or Paleo or whatever. This is not a diet. This is a lifestyle. Meaning, you will have to change your ways of life. If you sit on a snail, the surroundings will appear to barely move. That is how a good diet should be – so slow that you do no shock your system. There is nothing wrong with those diets, but for a beginner, it feels like a cult.
2: Do not immediately join any community or Facebook group*. You will be overwhelmed. Start reading at your pace and start implementing at your own pace and then you will get a better understanding of what those groups are trying to do.
* I am not a member anywhere. I am simply too individualistic for those. The only group and group admin who will tolerate me is Asan Ideas for Wealth.
3: Start drinking plenty of water. I would recommend four litres a day of direct water.
4: Stop all forms of sugar. No sugar in coffee/tea. I would also avoid sugary fruits if possible. Do this for 1-3 months. Until you reach a stage that you can taste the natural sugar in food! Until you reach a stage where you do not crave for sugar. This is important. Oh yeah discipline, that is mandatory.
5: Once you no longer feel the need for sugar, reduce 25% of rice or wheat per meal and replace it with vegetables (preferably green) or protein (cheese or paneer, not dal) or fat( cheese or butter). Do this for 1-3 months. Until you feel that you will not back to more rice.
6: Now reduct another 25% of rice or wheat per meal (i. 50% less rice or wheat) in the same way. My guess is that most non-diabetic can work at this level. Even for pre-diabetics, this will work well. However, those with diabetes in the family, especially early onset diabetes should strive for more. Diabetics should aim for at least 75% reduction in carbs
7: Any source of carbohydrate with high fibre is fine for non-diabetics and pre-diabetics. Diabetics can indulge in moderation.
Does this sound?  If yes then how about this?
"Asset Allocation"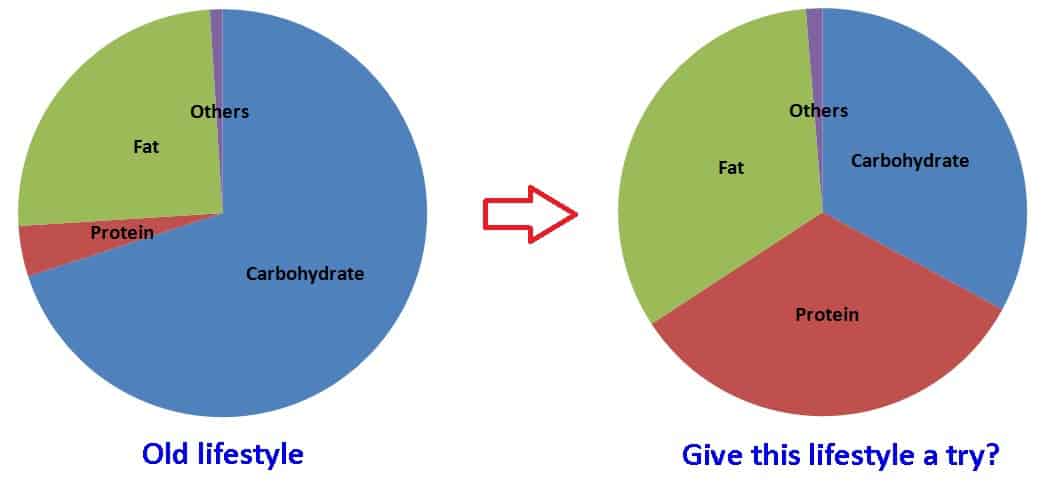 Just eat more protein and fat. Automatically this means lesser carbs (including sugar)
If this appears hard, at least first reduce carbs by 10% and sugar by 50%. Just like in equity, it is only when people see returns, they invest more.  I know, there could be crashes. Yes. any unhealthy get-rich-quick or get-thin-quick scheme is not likely to end well.
Butter Coffee breakfast: South India Version
Blending butter to coffee may sound repulsive to you (and me), but this is a breakfast that is getting popular fast and it works. This is the most recent change to my lifestyle (been at it for a little more than a month). Moving from my four idly breakfast to eating butter+ coffee for breakfast. This is the recipe. Thanks for inputs and suggestions from S R Srinivasan.
1: get up in the morning. Get back to sleep.
2: When you finally wake up, brush your teeth and drink your first dose of filter kapi (or tea) with no sugar.
3: Just when you start feeling hungry drink the "second dose" filter kapi and eat a small-medium sized chunk (say 20-30 gms) of cooking (unsalted) butter. This should last you easily for 2-3 hours. Vitamin A never tasted better.
Are you listening to your body? Is it saying it is time for a change?
Then be the change your body want to see.
If you are doing something bad, it will tell you.
The key to good health is to make our minds listen to our body
You don't need to follow X or Y method. That sounds daunting. Try out small changes and see the effect. It is not about what you do, but how you do it – consistently with discipline.
Please participate in this survey
Please vote and RT: We have 70 million diabetics in India. We could be next! Worse, our children could get it while they are still children! Diabetes can be prevented, managed, even reversed with lifestyle modifications such as this: https://t.co/CQWKBshUxx

— freefincal (@FreeFinCal) November 28, 2017
Share your story in the comments. How did you lose weight? How did you regulate your sugar levels?
---
Do check out my books
| | |
| --- | --- |
| | You Can Be Rich Too with Goal-Based Investing, my first book is now available at a 35% discount for Rs. 258. It comes with nine online calculators. Get it now. |
| | Gamechanger, my second book is now only Rs 149 (25% off).  Get it or gift it to a young earner  |
| | The ultimate guide to travel by Pranav Surya is a deep dive analysis into vacation planning, finding cheap flights, budget accommodation, what to do when travelling, how travelling slowly is better financially and psychologically with links to the web pages and hand-holding at every step.  Get the pdf for ₹199 (instant download) |
---
Use this form to ask Questions or reg. the robo template ONLY (For comments/opinions, use the form at the bottom)
And I will respond to them in the next few days. I welcome tough questions. Please do not ask for investment advice. Before asking, please search the site if the issue has already been discussed. Thank you.  PLEASE DO NOT POST COMMENTS WITH THIS FORM it is for questions only.
[contact-form][contact-field label="Name" type="name" required="1″][contact-field label="Email" type="email" required="1″][contact-field label="Ask your question (Got an opinion or comment, use comment box at the bottom of the page. DO NOT post them here)" type="textarea" required="1″][/contact-form]
Subscribe and join the freefincal Youtube community!
 Don't like ads but want to support the site? Subscribe to the ad-free newsletter! 
Want to conduct a sales-free "basics of money management" session in your office?
I conduct free seminars to employees or societies. Only the very basics and getting-started steps are discussed (no scary math):For example: How to define financial goals, how to save tax with a clear goal in mind; How to use a credit card for maximum benefit; When to buy a house; How to start investing; where to invest; how to invest for and after retirement etc. depending on the audience. If you are interested, you can contact me: freefincal [at] Gmail [dot] com. I can do the talk via conferencing software, so there is no cost for your company. If you want me to travel, you need to cover my airfare (I live in Chennai)
---
Connect with us on social media
---
Do check out my books
---
You Can Be Rich Too with Goal-Based Investing
My first book is meant to help you ask the right questions, seek the right answers and since it comes with nine online calculators, you can also create customg solutions for your lifestye!
Get it now
.  It is also available in
Kindle format
.
---
Gamechanger: Forget Startups, Join Corporate &

Still

Live the Rich Life You Want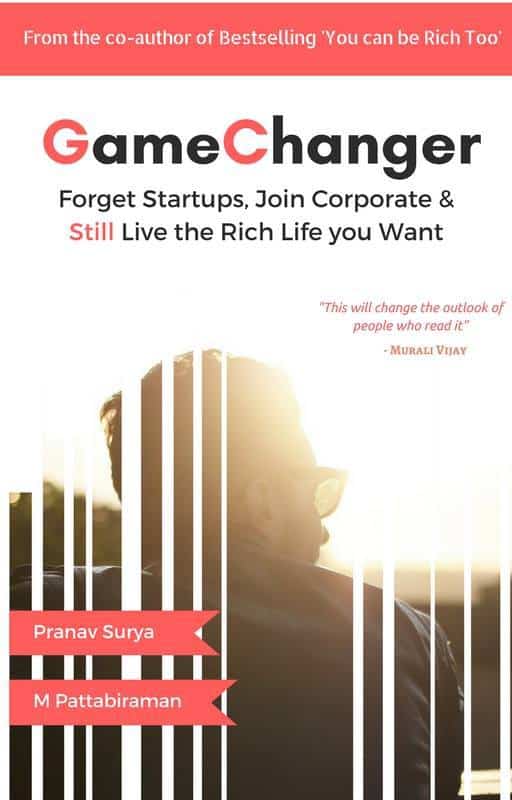 My second book is meant for young earners to get their basics right from day one! It will also help you travel to exotic places at low cost!
Get it or gift it to a youngearner
---
The ultimate guide to travel by Pranav Surya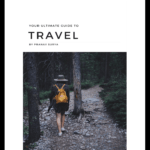 This is a deep dive analysis into vacation planning, finding cheap flights, budget accommodation, what to do when travelling, how travelling slowly is better financially and psychologically with links to the web pages and hand-holding at every step.  
Get the pdf for ₹199 (instant download)
---
---
Free Apps for your Android Phone
All calculators from our book, "You can be Rich Too" are now available on Google Play!
---
Install Financial Freedom App! (Google Play Store)
---
Install Freefincal Retirement Planner App! (Google Play Store)
---
Find out if you have enough to say "FU" to your employer (Google Play Store)
---
About Freefincal
Freefincal has open-source, comprehensive Excel spreadsheets, tools, analysis and unbiased, conflict of interest-free commentary on different aspects of personal finance and investing. If you find the content useful, please consider supporting us by (1) sharing our articles and (2) disabling ad-blockers for our site if you are using one. We do not accept sponsored posts, links or guest posts request from content writers and agencies.
Blog Comment Policy
Your thoughts are vital to the health of this blog and are the driving force behind the analysis and calculators that you see here. We welcome criticism and differing opinions. I will do my very best to respond to all comments asap. Please do not include hyperlinks or email ids in the comment body. Such comments will be moderated and I reserve the right to delete the entire comment or remove the links before approving them.