Last Updated on December 28, 2021 at 3:15 pm
Each financial year, we do our best to reduce as much income tax as possible. I am only referring to legal means (!)- the most common of which is investing in tax-saving instruments. We do this because income tax hurts. The thought of losing a significant chunk of our salary fills us with a sense of loss*. Why do most of us not feel that sense of loss while investing in commission-based (regular) mutual funds? Especially when investing via banks, demat accounts and via "free accounts"? If you are a direct fund investor, do consider forwarding this to a fellow investor who thinks "someone else" will the sales guys their commissions.
Announcement 1: You Can Be Rich Too with Goal Based Investing, my first book is now available at at a 35% discount for Rs. 258. It comes with nine online calculators. Get it now.
Announcement 2: Gamechanger, my second book is now only Rs 149 (25% off).  Get it or gift it to a young earner 
* Income tax is a duty, responsibility and in a sense a right of every Indian citizen. This post is not about that.
Remeber that ice cream analogy? Why do you think we all like and relate to this so much?
The best way to teach your kids about taxes is by eating 30% of their ice cream.
The reason is simple. We see, actually see the taxes being deducted from our income. That is why it hurts so much.
I am not trying to compare mutual fund commissions (all product commissions in general) with income tax. I am only trying to say, what you do not see get deducted (like ice cream and tax) does not hurt as much or worse, not at all.
Just imagine if the government orders all the employers to only declare after-tax income and ensure tax is deducted in full with no 80C etc. (don't overthink the how's and why's) and the actual amount of tax we pay is obscured in fancy math and language (as it is, the Gazette is written some vaguely familiar archaic tongue).
Most of us may actually believe that we pay no tax because it not deducted visibly! And some of us may believe that the tax paid(deducted)  by the employer is from their profits and not from our salaries. Sounds silly and preposterous, no? Hang on.
Now consider what happens with a mutual fund. When you start a SIP, the sales guy receives say, 0.75% of your 1Y investment in advance. Then 0.6% of the current total investment value (call this CIV)  will be paid after 1Y.
During year 2, 0.6% of your CIV
During year 3, 0.6% of your CIV
During year 4 and later 0.4% of your CIV
The CIV can increase or decrease as decided by market forces. Imagine if we do get that 18% return promised over 10Y, 15Y, 25Y, imagine the money lost in commissions (you don't have to imagine, just use the links below and make an estimate).
This is the real reason why the sales guys keep parroting "never stop your SIP".
Commissions are higher if an investor is not from " Mumbai (including Thane & Navi Mumbai), Delhi (including NCR), Bangalore, Kolkata, Chennai, Pune, Ahmedabad, Hyderabad, Baroda, Ludhiana, Jaipur, Lucknow, Surat, Kanpur and Chandigarh"
Thanks to Swapnil Kendhe for the explanation. For more details, follow this trail
A good deal of AUM has flowed in from "other cities" because of this!
All this reminds me of:
Because only one thing counts in this life: Get them to sign on the line which is dotted. You hear me? A-B-C. A-Always, B-Be, C-Closing. Always be closing. ALWAYS BE CLOSING. A-I-D-A. Attention, Interest, Decision, Action
Source: http://www.theonesean.com
Where do you think that 0.75%, 0.6% etc. commissions come from? From the amc pocket? From their profits? ha!
No, they come from our pockets, our investment – its current value. All the AMC does is to collect it in the form expense ratio and payout commissions.
The point of this post is: We do see the commission go out of our pockets! The NAV is reported after expenses. Therefore the returns you see are after expenses. You never know that it is deducted. What you cannot see, what you cannot feel, does not hurt you.
When a fund investment portal offers us a "free account" and says they get commissions from the amcs for the transaction we make, we would be plumb stupid to think the portal is free and commissions are sources from "elsewhere"
Only recently SEBI has mandated a disclosure of all commissions paid. This has increased awareness but is still not enough. We still do not see the commissions leave from our pockets.
Imagine if the upfront commission is mentioned in the transaction. Say Rs 40 bucks explicitly deducted for each Rs. 5000 SIP instalment. We would see the money leave go out, just like a tax deduction. It would hurt a lot more. That is precisely the reason why it is not done that way!
In its current form, mutual fund commission structure is extremely complicated. Even distributors have a hard time figuring it out. It is high time that commissions be in the form of an entry load on the investment and not on the investment value.
That is never going to happen. So it is time we said goodbye to regular fund (they are called regular because they provide regular income to the fund house and sales guys) and shift to direct mutual fund plans.
I have written at length about the cost of not shifting:
Illustration: Direct Mutual Funds vs. Regular Mutual Funds
How to Invest in, or Switch to Direct Mutual Fund Plans
16 Ways to Invest in Direct Mutual Funds and counting (will update this shortly)
If you need professional help in shifting to direct plans, consult a SEBI registered fee-only financial planner from Fee-only India: a movement to serve investors and advisors
At least mutual funds have a direct option! Except term insurance, all forms of insurance do not have a direct option and insurer gobble up the commissions paid if you buy online!!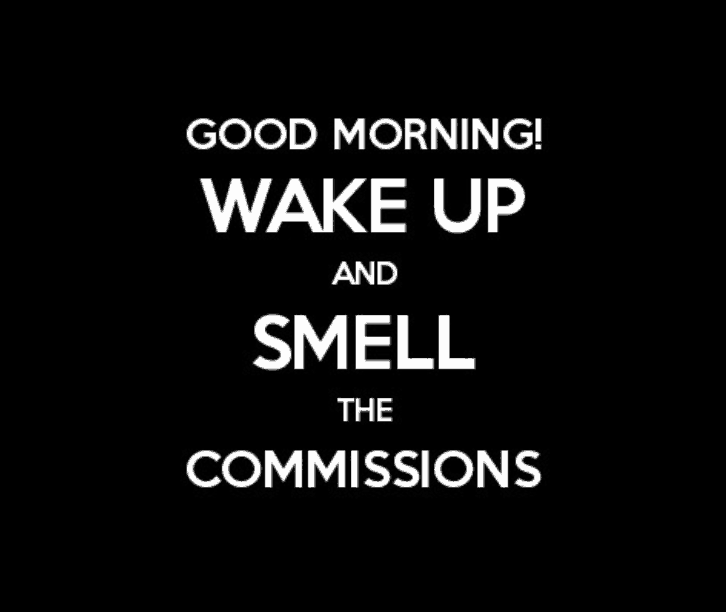 Announcement 1: You Can Be Rich Too with Goal Based Investing, my first book is now available at at a 35% discount for Rs. 258. It comes with nine online calculators. Get it now.
Announcement 2: Gamechanger, my second book is now only Rs 149 (25% off).  Get it or gift it to a young earner
Use this form to ask general Questions or about the robo template ONLY (For comments/opinions, use the form at the bottom)
And I will respond to them in the next few days. I welcome tough questions. Please do not ask for investment advice. Before asking, please search the site if the issue has already been discussed. Thank you.  PLEASE DO NOT POST COMMENTS/OPINIONS WITH THIS FORM it is for questions only.
[contact-form][contact-field label="Name" type="name" required="1″][contact-field label="Email" type="email" required="1″][contact-field label="Ask your question (Got an opinion or comment, use comment box at the bottom of the page. DO NOT post them here)" type="textarea" required="1″][/contact-form]