Ever since I revealed that I invest for my son's marriage in the year-end personal financial audit, several friends, and readers have chided me about this:
'Why do you want to invest for your kids marriage?'
'Our kids should fund their own marriage'
'Weddings should be simple affairs devoid of all lavishness'
Journalist Sunderajan Padmanabhan narrated over email this delightful anecdote of a no-frills wedding:
~~~~~~~
You know whenever i hear people talking about their children's marriage, I get reminded about one friend's marriage, which i consider as the best I have ever attended.
Maybe I can recall it for you.
I am sure you have heard of journalist-cum-theatre-activist Gnani Shankaran (this is his website in Tamil). I am talking about his wedding.
He and his wife, Padma, again a theatre activist, had their wedding at the Egmore Museum theatre about 30 years ago.
They had organised a play and invited all their friends. the wedding happened during the interval. a common friend announced that the two are  to get married. A nadaswaram recital played in the background on a tape  recorder. the groom and the bride exchanged garlands. An encore went up, that's all. The marriage was over.
We were all asked to move out for refreshment: a packet of mixture, one ladoo and a cup of hot coffee. after about 10 minutes the bell rang again.
We got back into the auditorium. the play resumed and went on for half an hour or so more.
At the end, we all gathered, congratulated the couple again before returning home. they also took a bus to go back home: no decorated car. No  ladies' sangeet. no janwasam, no mehendi, no special bridal wear.
Sunder.
~~~~~~~
Fairytale frugality!  I re-read this story several times. Wish I had married that way!
Delightful as this anecdote maybe, I  disagree with the notion that one should not invest for a child's marriage (NB. I have temporarily paused investments due to unexpected recurring expenses)
Why?
The future is unknown and uncertain! My boy could meet his soul mate in school and would like to marry her then! I the need the money even if I offer him a loan for the wedding!
There could be a shotgun wedding scenario!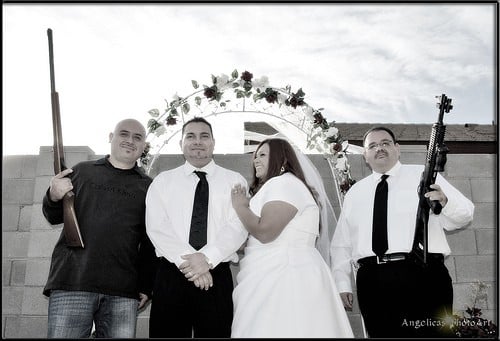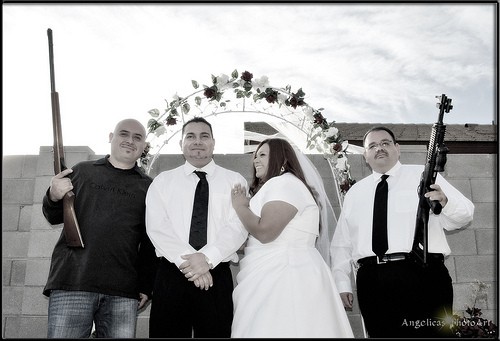 If you are thinking, 'there he goes again! Pattu the most pessimistic blogger on www', stop right there!
All I need you to do is to agree with me that the future is unknown and uncertain!
We are clueless about how our children will grow and what they will grow up to be. Let us never ever forget that!
My sons wedding is an expense for me. Perhaps I will fund 100%, perhaps I will fund 1% of total expenses. It is an expense, period.
It is a 100% certain expense that will occur in the future (My son could of course choose to avoid wedlock for a variety of reasons!)
A 100% certain future expense, will affected by inflation (at least 10%)
Therefore, frugal as I would like to be, I will need to account for inflated frugality (perhaps my wife notions of frugality may evaporate at the sound of marriage!)
Therefore, I need to plan and invest with a schedule.
If I do not, I may end up touching my retirement corpus to fund his wedding – a bad thing to do even if it is 1% of total wedding expenses.
Therefore in view of the above, I invest my for my son's marriage.
No, allow me to correct that. I am investing to protect my retirement nest egg. Shouldn't you?
 Prepare for the worst, pray for the best – A line from the movie, Prisoners
 What do you think? Do you agree?