Here is a comparison of charges, limits and key features of mobile wallets in India. This is a guest post byPranav Date – the guy singularly responsible for making the monthly returns calculation such as this possible: November 2016: Equity Mutual Fund SIP, Lump sum returns & capture ratios.
The yapping below is mine. Pranav supplied the key data and insights which made this post possible. He does not endorse all my opinions about wallets 🙂
This is a companion post to Comparison: Options Available For Cashless Transaction
Mobile wallets are online accounts that enable a user to transfer cash from one person to another and make purchases (with/without a quick response code).  The Wallet companies earn by taking a cut off the purchase price. For example, Paytm charges merchants 1.99% + service tax on each sale. As of now, there are no charges involved in transferring money from a bank or credit card to wallet because they are betting on us spending it soon enough.
Therefore in order to compete with credit cards that offer reward points, the e-wallet firms offer a cashback. Since the idea of an instant discount is a lot more appealing than credit or reward points, there is an increase in their usage. Once the demonetization ripple settles down, it would be interesting to track
if mobile wallets can overtake credit card usage. According to this report, their growth is significant but cards are still ahead
how long the cash-backs last.
if mobile credit cards (not pre-paid wallets) can make an impact.
Since there is no difference in terms of convenience between credit cards and e-wallets, it would be very interesting to see learn about developments in this space. From a distance, of course – I am a "direct" consumer 🙂
Before we begin the comparison, it is important to recognise that wallets are meant for spending. Wallets are not meant for transferring money to the bank. If you choose a wallet that has more tie-ups and offers more cashback, then you will have to pay a price for transferring money from wallet to your bank, and vice versa.
Also, the comparison is only with regard to the features, not the extent of cash-back offered or merchants they work with.
These wallets are governed by RBI rules. For "basic" users who have registered ID and address proof with the wallet issuer (KYC) can only transact up to 10,000 a month. For KYC compliant customers, this limit is one lakh or less. I think there is not much to differentiate wallets in terms of these limits.
Another common factor is that most (if not all) wallets can be loaded by net banking, credit and debit cards. Might as well use the cards without the wallets if we don't care about cashback!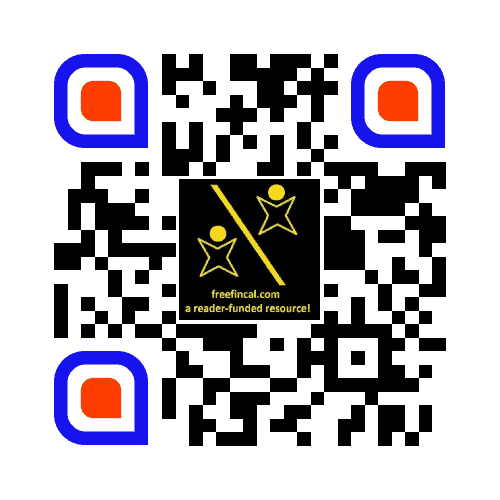 Wallets meant to make us spend more in search of fringe benefits like cash-back – a fancy word for peanuts thrown to the wallet user by the issuer and merchants to increase sales volume.
On that wonderfully optimistic note, here goes.
Disclosure: I started writing this post as I was reading about the wallets. Mid-way I realised that the key difference among wallets are how much discounts they offer and what they charge for transferring to the bank. The other limits are either mandated by RBI or are not too different to impact our choice. When the money hits our bank depends on whether the wallets use NEFT or IMPS. However, this is not a big deal.
Mobikwik
Not only is there a 4%(+service  tax) (update:) 0% charge for transferring from wallet to bank, one can only transfer Rs. 500 per transaction and a max of Rs. 2000 a month.  Paytm has a similar charge before monetization and smartly reduced this to 1% (update 0%).  Read more here.
Citrus Wallet
This has no charge to transfer to banks but has a limit of Rs. 3000 a month. Merchant refunds up to Rs. 25,000 are supported. See rules here.
PayUmoney
There is no charge for transferring to the bank but there is a limit of Rs. 2500. Very uninformative website – thumbs down.
Paytm
Probably one of the few wallet issuers likely to survive for next few years? They smartly reduced the wallet to transfer fee from 4% to 1% for all (buyers and merchants) immediately after demonetization and yesterday, made it 0% for KYC merchants* (and users)! On Nov. 9th they issued a two-page ad in the Hindu (and perhaps other dailies?) thanking the PM for the move – must have cost them anywhere between 20-25 Lakhs that day alone.
* Up to Dec 31st and this does not apply to merchants who gives ~2% of profits to Paytm. They can hike it back up to 4% once the drama dies down.
If you asked a small shop owner to accept Paytm money, please make them aware of these developments and implications. Hope they do not have to pay because we prefer "cashless".
Although a user has to shell out 1%, they can transfer up to 25000 to the bank. This is a good deal for sellers instead of registering with them shelling out 2% to Paytm.
A simple glance at their site website is enough to recognise that they have one of the highest number of merchant tie-ups and attractive cash-backs (for now).
Freecharge
No charges for transfer to the bank. Max of Rs. 5000 in a single transaction and Rs. 25,000 a month.  Freecharge offers you a virtual MasterCard (pre-paid). ICICI Pockets also has one from Visa.
There are a few more (pre-paid) wallets, but at this point I am bored. Except for the transfer-to -bank fees; tie-ups they have, cash-back they offer, there is not much to differentiate among these.
Unified Payment Interface
I think the Unified Payment Interface is a better option (cheaper; faster and less restrictive) for those who do not think much about the discounts and like using mobiles for transacting.  Makes me wonder if the govt should have pushed the UPI harder, established it and then went ahead with the demonetization. Just an ignorant thought.
Virtual Credit Cards?
Correct me if I am wrong, but I think we do not have virtual credit cards like Samsun Pay in India. All we have is pre-paid cards tied with credit card companies. It would be interesting to see how they fare.
Personally, I like the idea of a virtual credit card because it offers me credit instead of a pre-paid wallet where the carrot is only cashback.
Parting thoughts
Wallets are meant for spending – (to be used) by those who can control urges.  However, just like a diversified portfolio, other forms of payment like NEFT, credit card and good old cash are equally important and relying too much on mobile is not a great idea.
I find it amusing that to get a cashback, I need a smartphone and an internet connection. Unless I have other uses for these  (yes , yes most people do), I am paying more than I think I am. As long as I have desktop payment gateways, NEFT, debit cards, credit cards and of course, cash, I don't see any need for wallets or the UPI.
Over-reliance on any one technology, especially like a smartphone is always dangerous. We need to be diversified. Thank god for the RBI limits!
No one ever got rich by using coupons or focussing on cashback or reward points. They are fringe benefits. I would like to remind myself about that often.
Check out reviews for You can be rich too


If you have not purchased it, you can do via Amazon.in. Please consider writing a review either at Amazon.in