Here are the latest Nifty Valuation charts created with the Nifty Valuation Analyzer: PE, PE, Div Yield, ROE, EPS Growth. These charts are provided for information only. No investment suggestions are provided. I only use them sparingly for education and not for investments. Goal-based systematic investment continues regardless of current developments.
Simple Moving Averages: 150 and 363 days
Dual moving average analyser for hurricane warnings shows a bearish trend. But the index can move either way. Don't take these charts too seriously. Details here:  Moving Average Market Level Indicator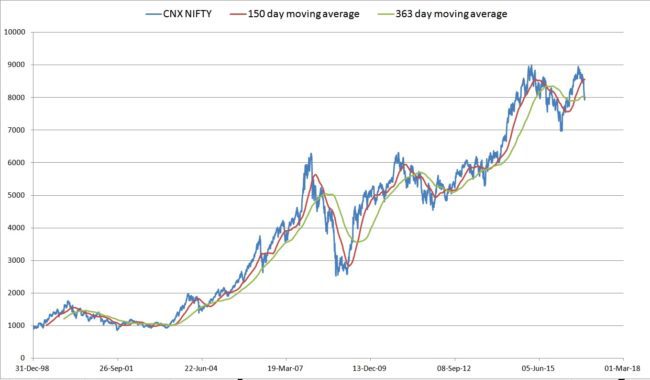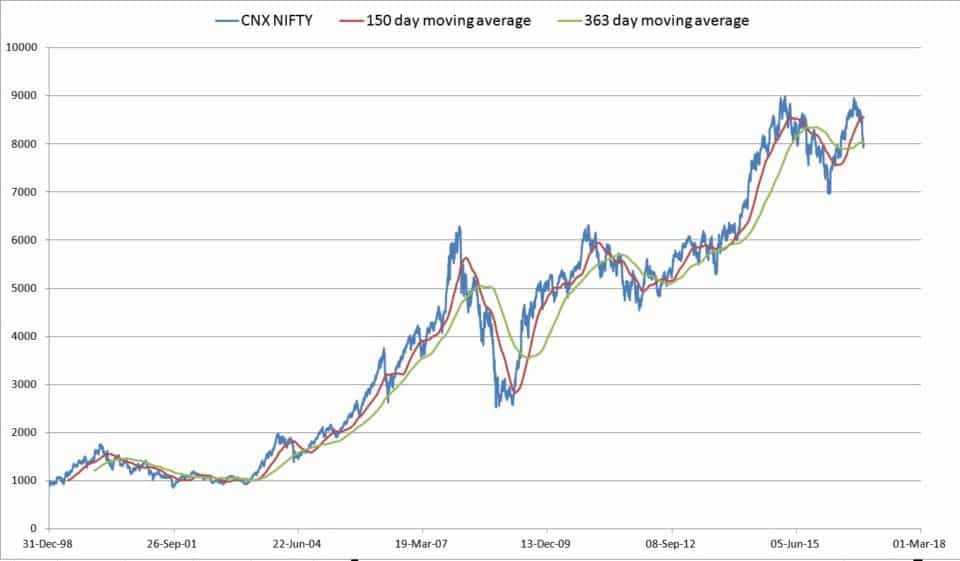 PE with 10Y average and standard deviation bands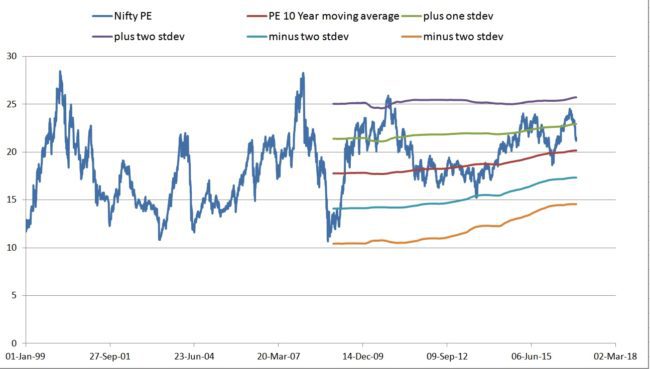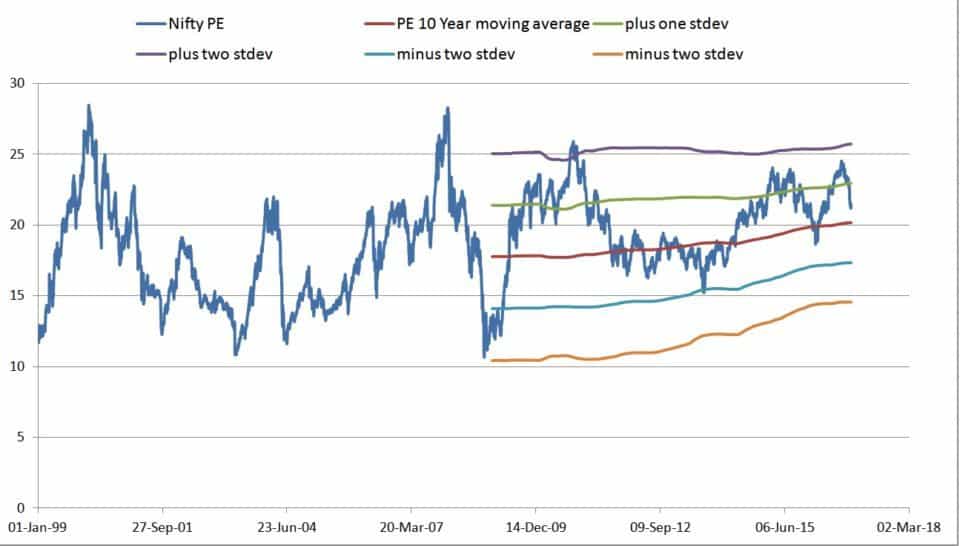 Read more: Relevance of the Nifty PE for the long-term investor
Misconceptions about the Nifty PE
PB with 10Y average and standard deviation bands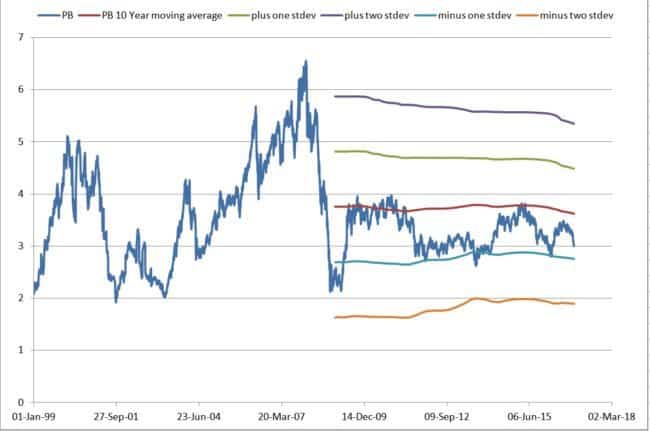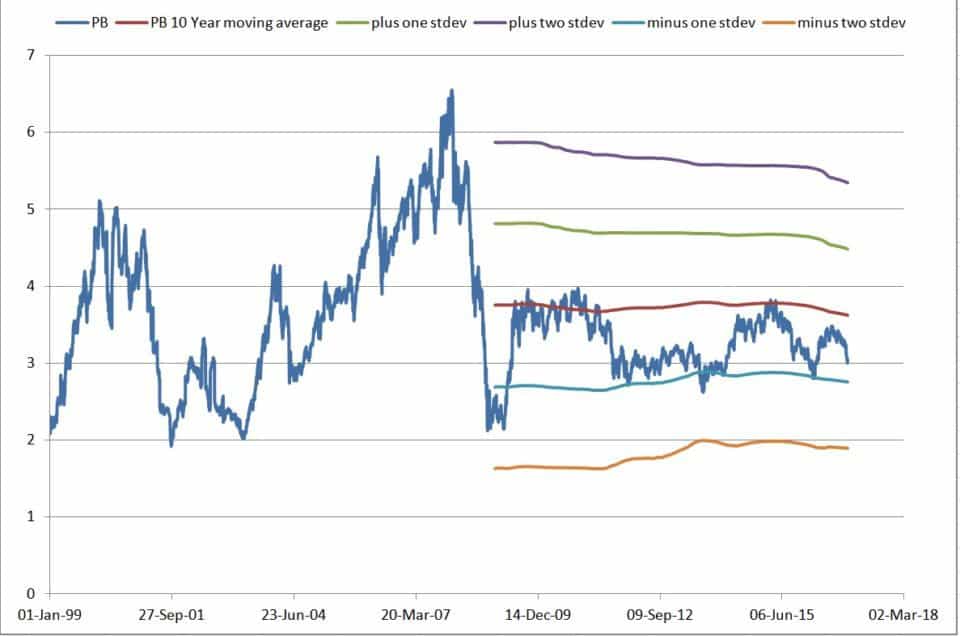 Read more: Is PB-based investing better than PE-based investing?
Div Yield with 10Y average and standard deviation bands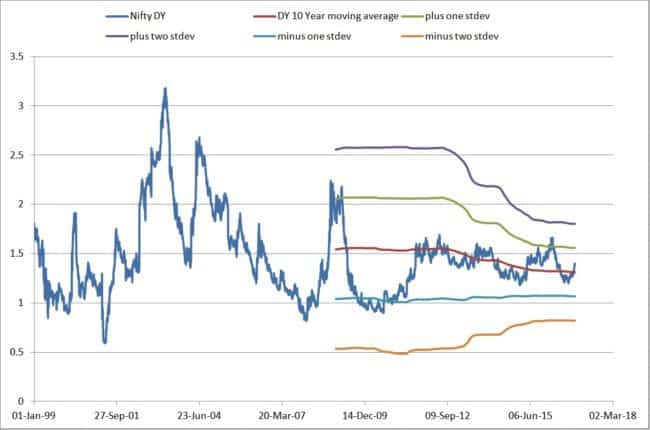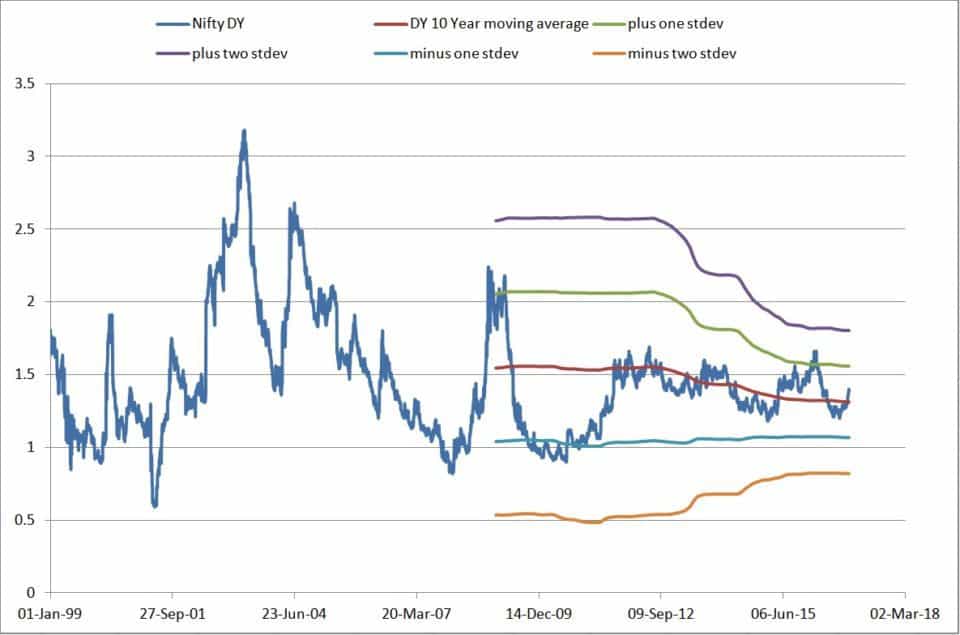 EPS one-year rolling growth rate
This the main chart that interests me. There is no sign of earnings. Without earnings, markets will not move up. I think we have been in a sideways market wrt earnings since 2008.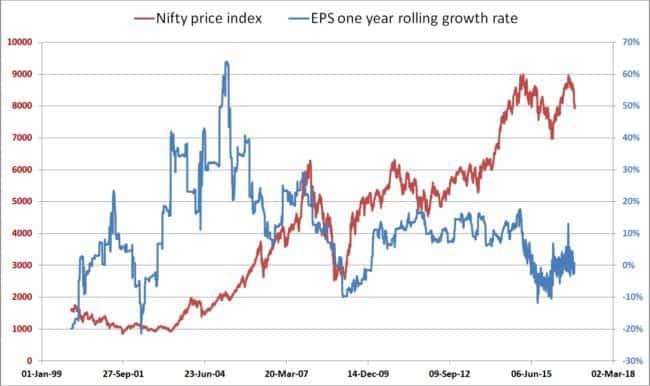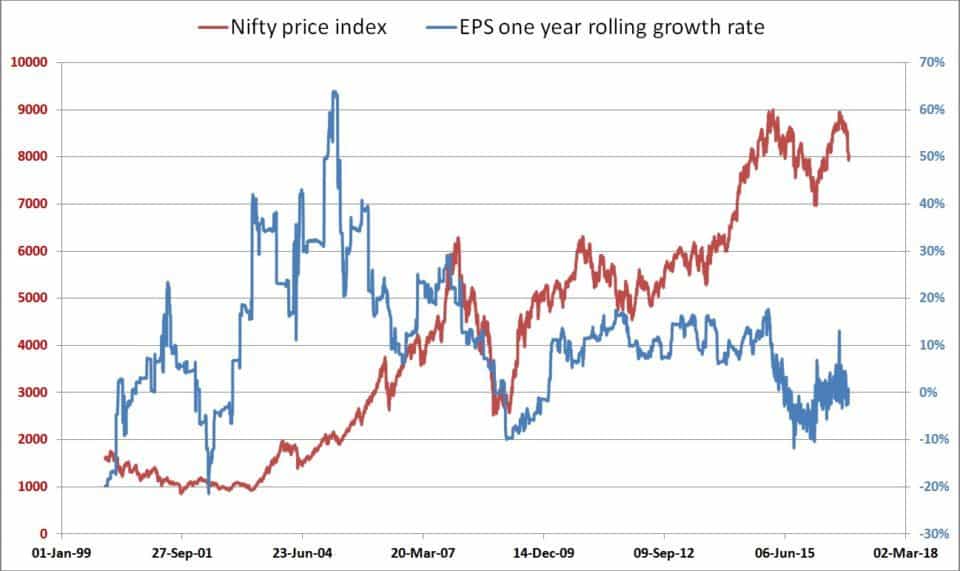 Return on Equity or Book Yield
ROE has been southbound since 2008!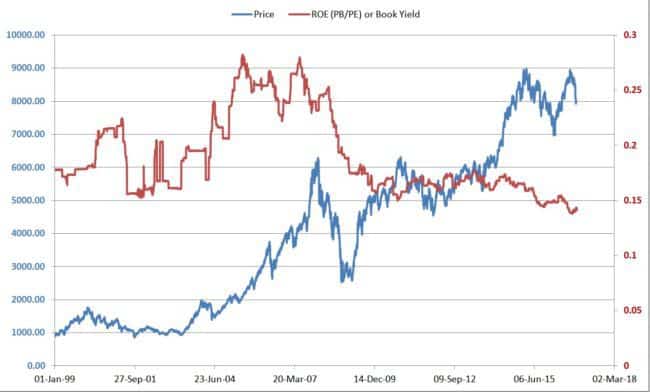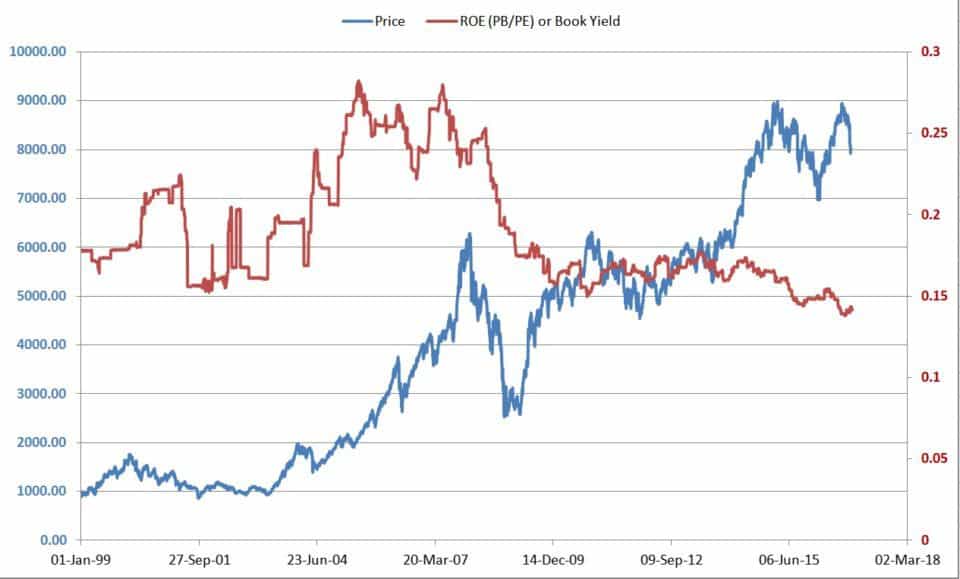 I have deliberately avoided commentary on these graphs. I think we need to be patient wrt earnings. The lower interest rates should make it easier for corporates to borrow. However, they should have a reason to borrow in the first place. Hmm …
Note: The Nifty price data macro works well, but the Nifty PE, PB ratios macros works at times because the NSE server is moody. If the macro does not work, the user can manually update.
You Can be Rich Too: Now at Google Play Store
Our book is now available for purchase (Rs. 244.30) at the Google Play Store for use with the free Google Play Books app.
You can also buy hardbound copies via Amazon.in (Rs. 359) or  Flipkart(Rs. 359) or Bookadda (Rs. 339). Infibeam(Rs. 307) or Sapnaonline.com(Rs. 339).
If you have read the book, please consider posting a review at Amazon.in or Flipkart or at Goodreads.