Use this rolling returns calculator to compare the consistency in performance of one mutual fund with another. When you have shortlisted two funds and are not sure which one to choose, this tool along with the Fund A vs. Fund B Risk and Return Analyzer can be used to choose one fund.
For those who hold multiple funds in then same category, both these tools can be used to consolidate their portfolio.
This tool was suggested by certified financial planner Basavaraj Tonagatti, who runs Basunivesh.com
Here a few screenshots obtained for a comparison between ICICI Focussed Blue Chip and Franklin India Blue Chip
Input Sheet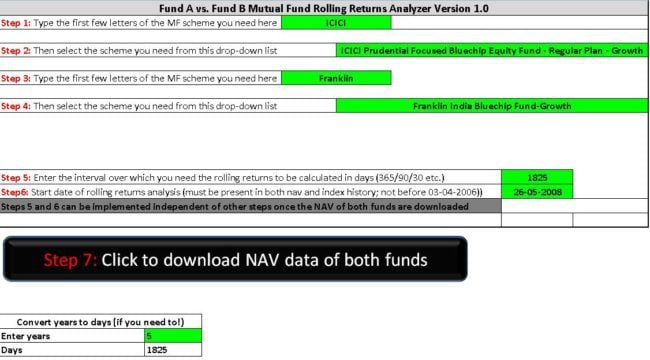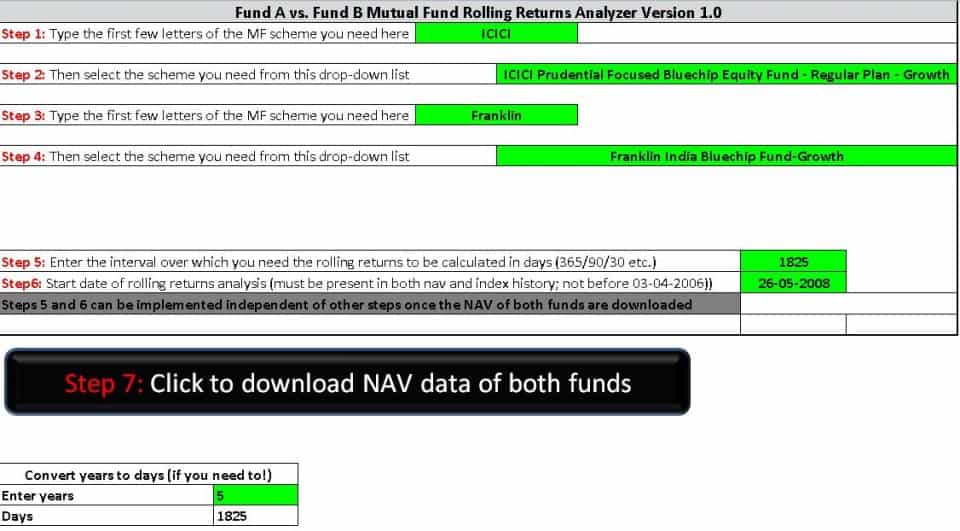 Analysis Sheet


Normalized NAV movement

Rolling Returns

This is the 5 year rolling returns. In this case, the better performer is obvious. In general, a fund which has higher long-term rolling returns (more frequent) is better.