A discussion on why  one should not mix insurance and investment and buy pension plans, endowment plans, moneyback policies or even ULIPs. As far as regular freefincal readers are concerned this post is preaching to the choir. Most of you guys know and understand why insurance and investment should not be mixed.
Annoucement: My second book, Gamechanger: Forget Start-ups, Join Corporate and Still Live the Rich Life you want, co-authored with Pranav Surya is now available at an attractive discount. You can now get or gift the paperback for Rs. 129  (usual price Rs. 199) and the Kindle for Rs. 29.70 (yes!) or you can read it as part of Kindle Unlimited. Grab it now before the offer closes! Remember that you do NOT need a Kindle device to read a Kindle book! Read it from your browser (Kindle cloud) or mobile with a free app
I am writing this post at the request of my school friend who stumbled upon freefincal recently. Do share this post with those who still believe traditional insurance polices would help them achieve their financial goals.
I would like to keep the argument simple and not talk about returns (CAGR or IRR). Traditional policies have all sort of bonuses tagged with them and unless we take them all into account, it will be impossible to calculate the return accurately.
We will consider the problem by tipping the scales in favour of such policies. This way, we will be comparing 'better than the best-case scenario' with these policies against the term insurance + mutual fund route.
I. Visit LIC website and check out the New Jeevan Anand benefit illustration
Age: 30 years
Policy Term: 35 year (a bit too long but let us run with it)
Basic Sum Assured: 100000 (a pittance but easy to compare)
Premium: Rs. 269 per month (as per LICs premium calculator; no service tax; no riders)
Guaranteed Benefit after 35 years:  Rs. 1,25,000
Non-guaranteed Benefit after 35 years: Rs. 1,56,000  (at 8% projected rate of return)
Total benefit without bonuses after 35 years :  2,56,000
After 35 years, if the policy holder dies, a sum of 1,00,000 will be paid.
We will be generous and add 2,56,000 as bonuses to the maturity value.  We are generous because
1) we can never figure out all the complicated bonuses LIC has to offer
2) we would like to compare mf funds + term plans with the 'better than the best-case scenario' with these policies
3) we will assume LIC invested the policy holders money intelligently in stocks and got a bumper profit! Surprised!? Where do you think the bonuses come from, and why do you think they are variable.
Now total maturity value including imaginary generous bonuses = 2,56,000 +2,56,000 = 5,12,000
I hope all LIC agents who read this agree that the bonus sum mentioned here is 'generous'
II. Now what would be the maturity value had we invested Rs. 269 per month in an equity mutual fund for 35 years with an average  return of 10% at the end of the tenure.
Using any old SIP calculator, the answer is: 9, 14, 274
Well, a SIP of Rs. 269 is not possible but one for Rs. 500 is.  We will use this below.
A 10% return from an equity mutual fund after 35 years is an extremely conservative estimate.  Of course, we investing with the hope that products will be consumed and companies will profit and markets will fluctuate but increase over a long period of time.
III.  What is term insurance annual premium for Rs. 150,00,000 (1.5 Crores), duration = 35 years, non-smoking male?
You can get it from Aegon Religare for Rs. 16, 517  (excluding service tax and education cess)
Or get it from LIC e-term for Rs. 42, 304 (including service tax and education cess)
We will use the more expensive premium, higher claim settlement ratio and all that sort of bull shit.
Summary I
New Jeevan Anand:
Investment: Rs. 269 per month, that is Rs. 3228 per year.
Maturity Value after 35 years: Rs. 5,12,000
Let us be even more generous and assume the policy maturity value is 2,56,000 x 3 = Rs. 7,68,000
Rs. 1,00,000 insurance cover after death.
Mutual Fund + Term Plan:
Investment: Rs. 500 per month,  ( we will use this instead of the unrealistic  Rs. 269)
That is Rs. 6000 per year.
Maturity value at 10% after 35 years: Rs. 16,99,395
Term insurance premium cost: Rs. 42, 304
 

Summary II
New Jeevan Anand:
You 'spend/invest' Rs. 3228 per year.
After 35 years, you 'get' Rs. 7,68,00 (in our imaginary ultra generous illustration)
Your nominee 'gets' a sum of Rs. 1,00,000 if you die after 35.
If you die when the policy is in effect, we will assume you get a sum equal to three times of what is listed in the illustration benefit
For example, death after 22 years would make your nominee richer by Rs. 2,00,000 X 3  = rs. 6,00,000
We are multiplying by three because we are assuming LIC have given out generous bonuses ( because of intelligent stock investing and lending!!)
Mutual Fund + Term Plan
You 'invest/spend' Rs. 6000 + Rs. 42, 304 = Rs. 48,304 per year
After 35 years, you 'get' Rs. 16,99,395
If you die within 35 years, your nominee gets Rs. 1.5 Cr
If you die after 35 years, your nominee gets nothing.
If you die after 22 years, your nominee gets Rs. 1.5 Cr from the term policy and Rs. 4,47,714 from the mutual fund investment.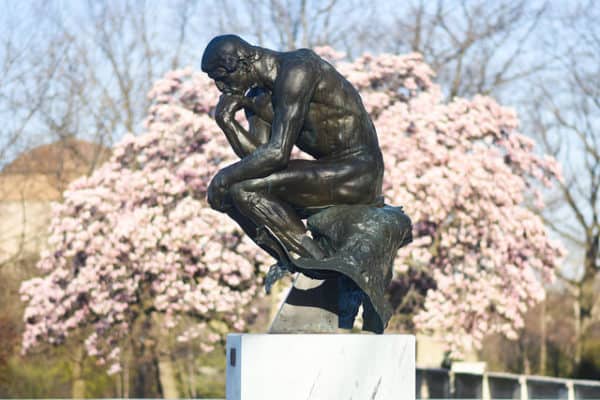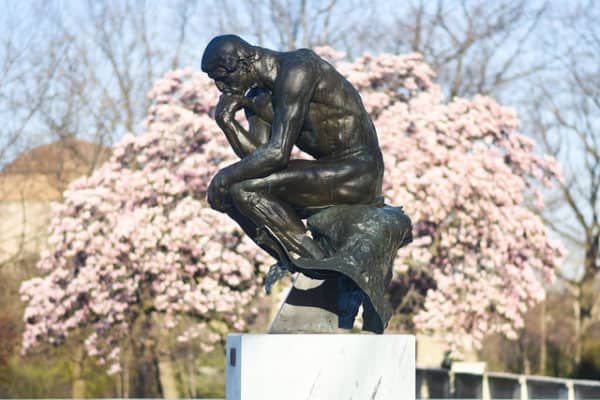 The Thinker by Auguste Rodin. Photo Credit: Erik Drost (Flickr)
Please tell me which option is better?
If you want to convince your friends about buying term insurance and mutual fund investing, send them this post and ask them to answer the following:
1) Why is the maturity value of the policy so much lower than the mutual fund corpus?
2) What is the nature of bonuses offered by these policies? What you mean by a reversionary bonus? Is it calculated on the basis of simple interest or compound interest?
3)  Why was the term insurance policy chosen for such a high value (of Rs. 1.5 Crore) compared to the insurance cover of  the New Jeevan Anand Policy?
4)  Feel free to add more questions in the comment section
Annoucement: My second book, Gamechanger: Forget Start-ups, Join Corporate and Still Live the Rich Life you want, co-authored with Pranav Surya is now available at an attractive discount. You can now get or gift the paperback for Rs. 129  (usual price Rs. 199) and the Kindle for Rs. 29.70 (yes!) or you can read it as part of Kindle Unlimited. Grab it now before the offer closes! Remember that you do NOT need a Kindle device to read a Kindle book! Read it from your browser (Kindle cloud) or mobile with a free app