Use this Excel tool to download historical data of 43 indices from the BSE and NSE extracted from Moneycontrol.
Finding a reliable source of historical index data to use for the Multi-index Mutual Fund Rolling Returns Calculator and the Mutual Fund Risk and Return Analyzer V 4.0 is an ongoing journery for me.
First I tried to get it straight from the BSE: S&P BSE Indices Historical Data Downloader. They changed the layout and that went phut.
Then from a combination of Yahoo Finance. and NSE. Thanks to Mahesh Mirpuri, realized that Yahoo was not updating indices. Hence the present sheet.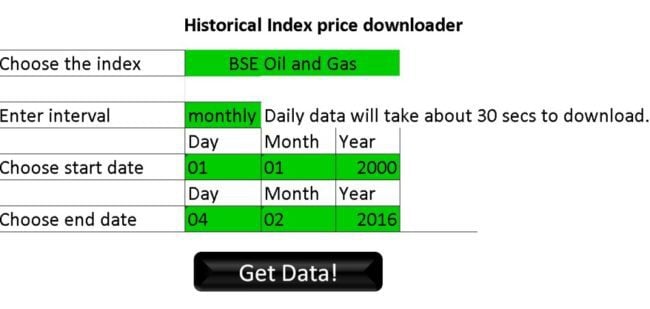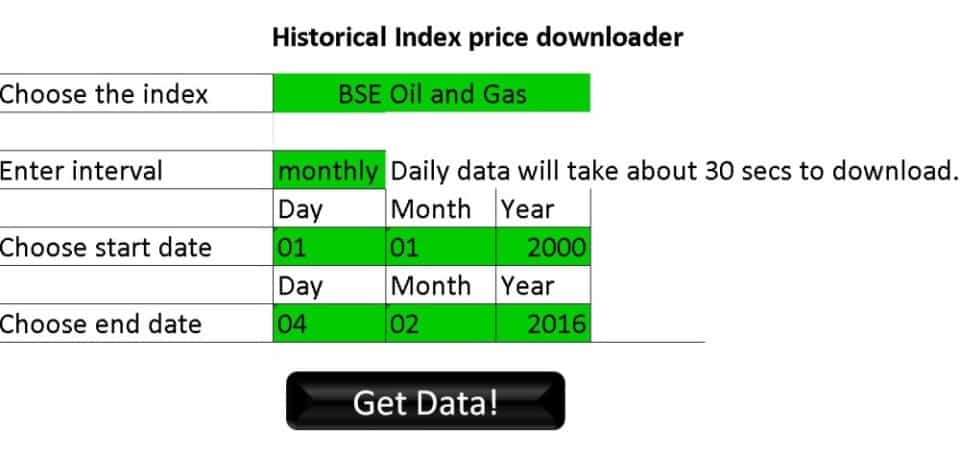 Download the BSE and NSE Historical Stock Price Extractor