Automatically analyze stocks and determine their intrinsic value or fair value with this Excel sheet.
The analyzer pulls financials from morningstar, adjusted stock price from money control and calculates intrinsic value five different ways!
1) Price Multiple Model
2) Sustainable Growth Rate
3) Book Value Growth Rate (Buffett's approach to valuation)
4) Discounted Cash Flow (DCF) Thanks to Debasish Hazra  and Ninand Diveakr for pointing out a bug. This is now corrected
5) Reverse DCF
DCF
According to investopedia,
"The approach involves explaining how much free cash flow* the company will produce for investors over, say, the next 10 years, and then calculating how much investors should pay for that stream of free cash flows based on an appropriate discount rate. Depending on whether it is above or below the stock's current market price, the DCF-produced target price tells investors whether the stock is currently overvalued or undervalued".
The free cash flow is an amount available for the company to expand its operations and create value to share holder.
For a tutorial on DCF check out this  tutorial  by investopedia.
The trouble with this method is that it forecasts future (next 3/5Y) free cash flows. Since this can be unreliable, one tries to 'reverse engineer' the DCF.
Reverse DCF
Here the rate at which free cash flow would grow is not assumed. Instead it is calculated for the current market price.
That is, if the current market price is equal to the intrinsic value of the stock, what should the future growth rate of free cash flow be.
If this growth rate is too high or unrealistic, the stock is overvalued.
Do suggest ways in which the sheet can be improved. If you like it, do share this page. Here are some screenshots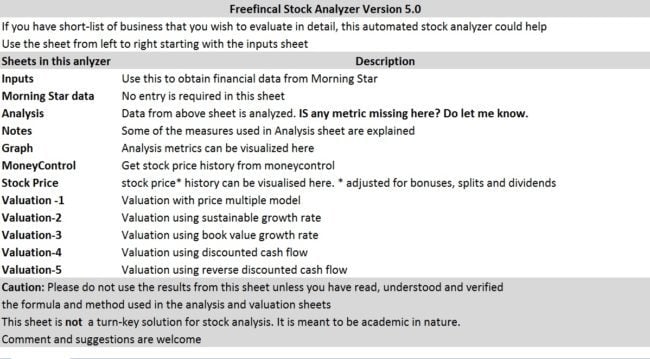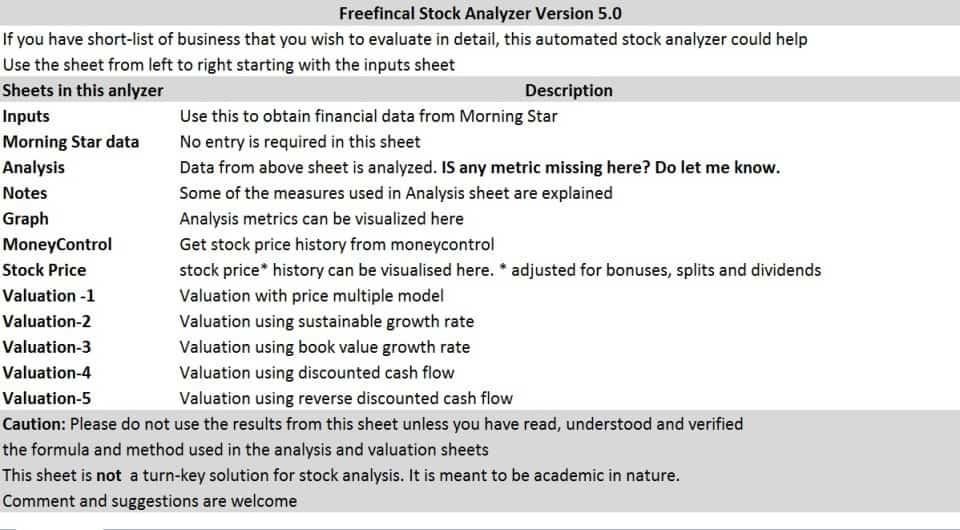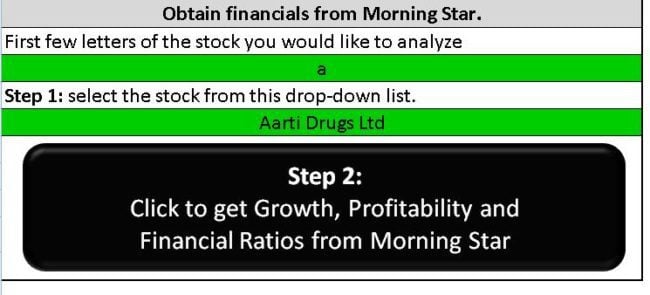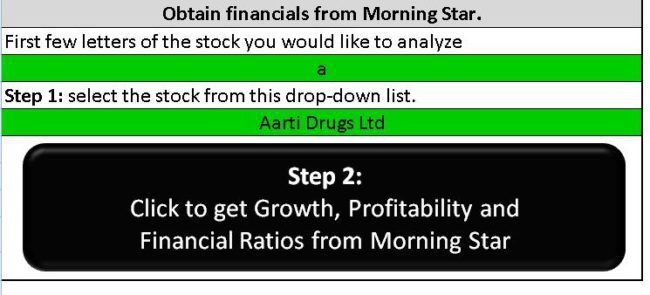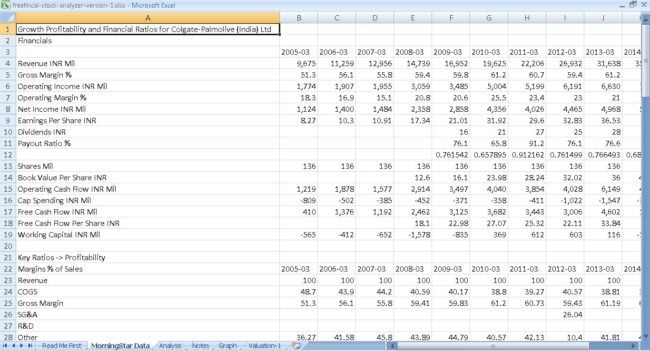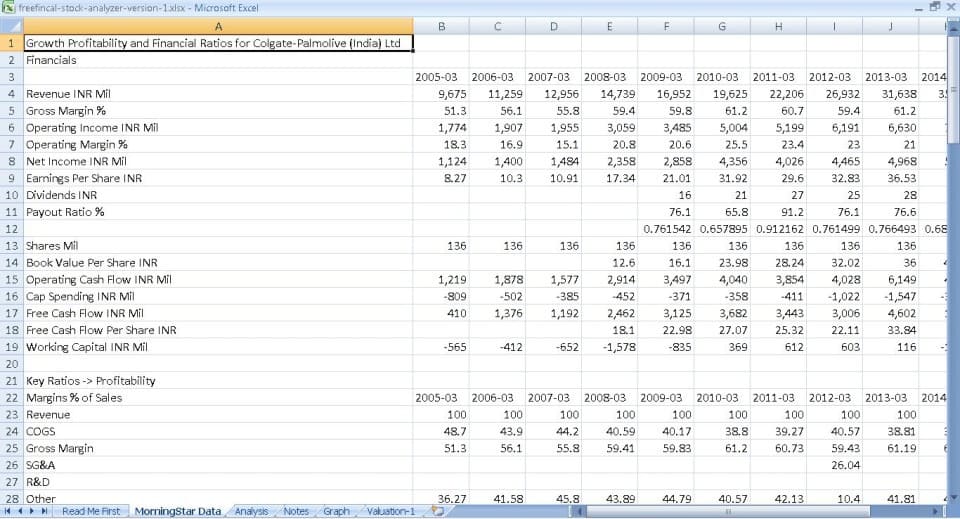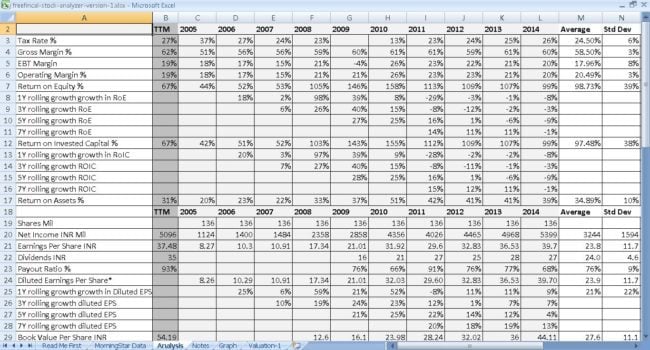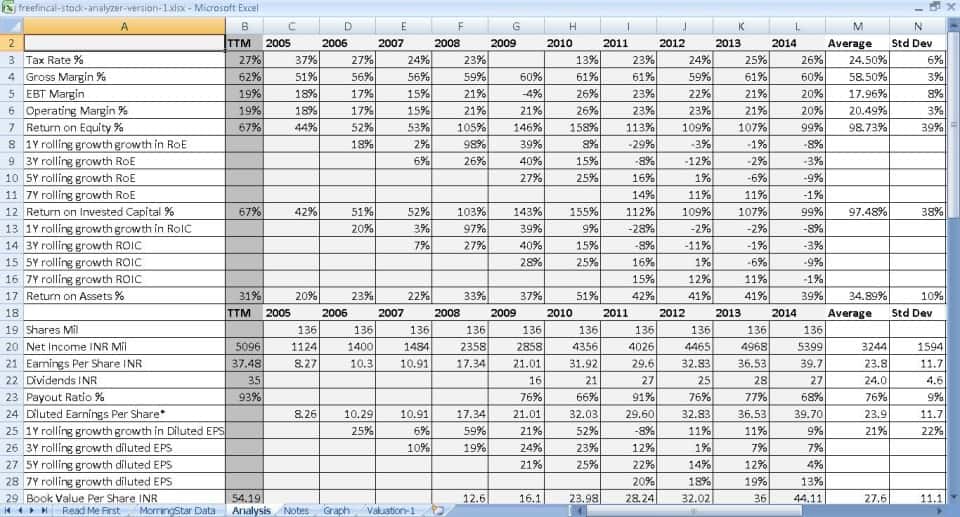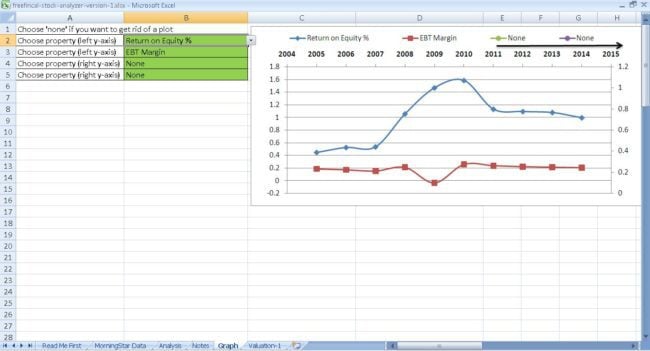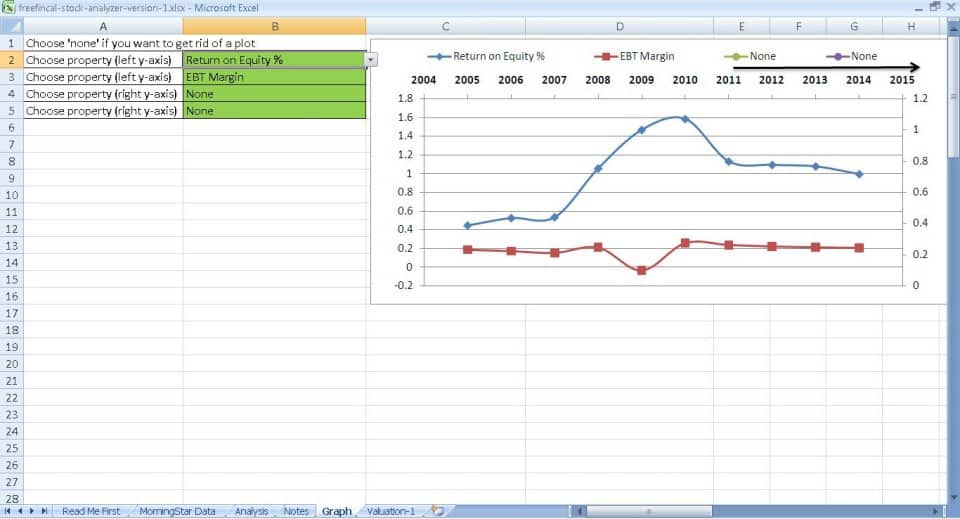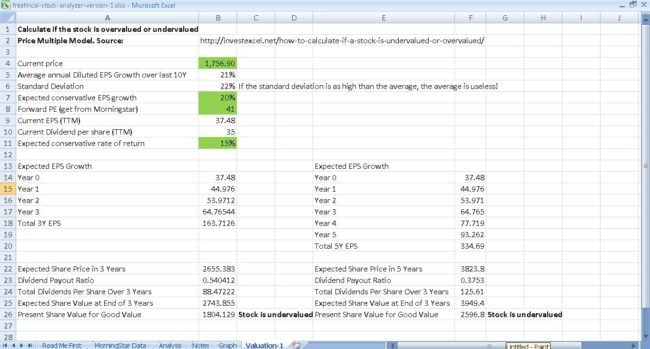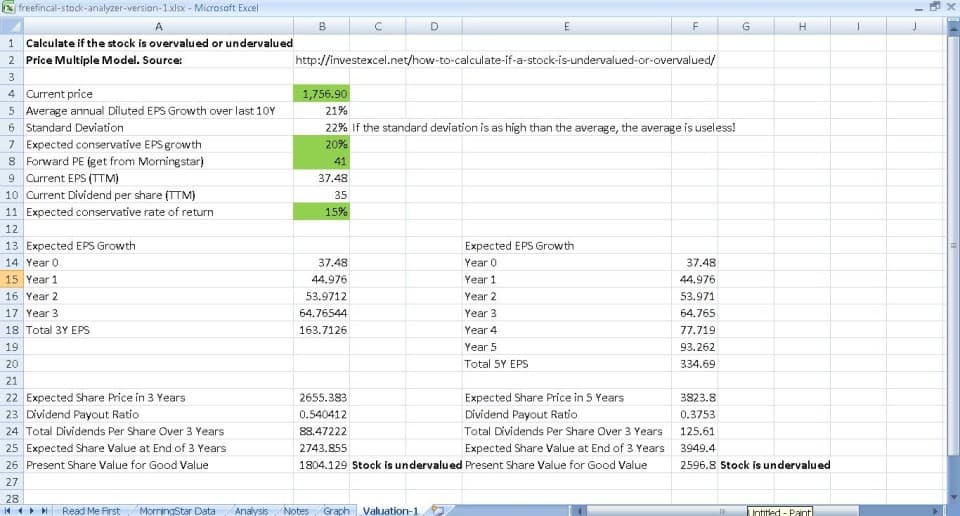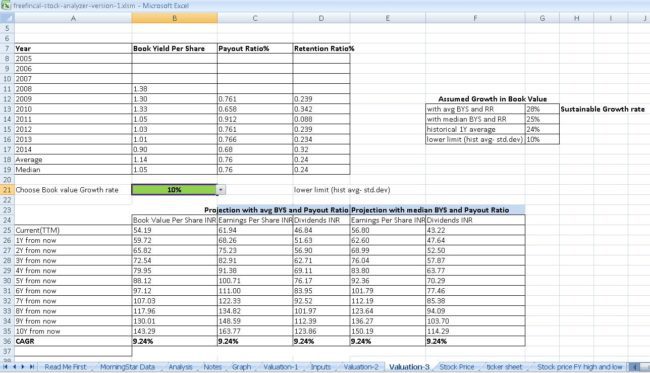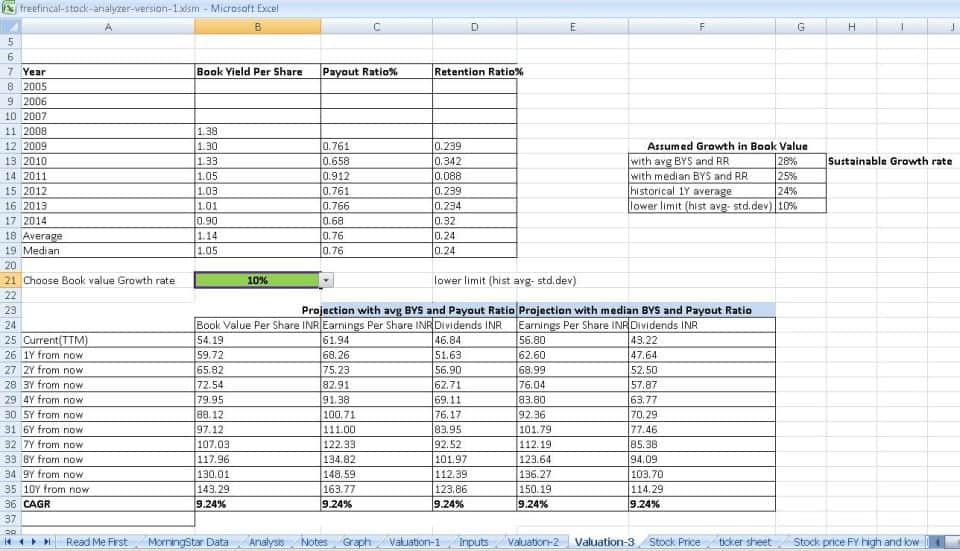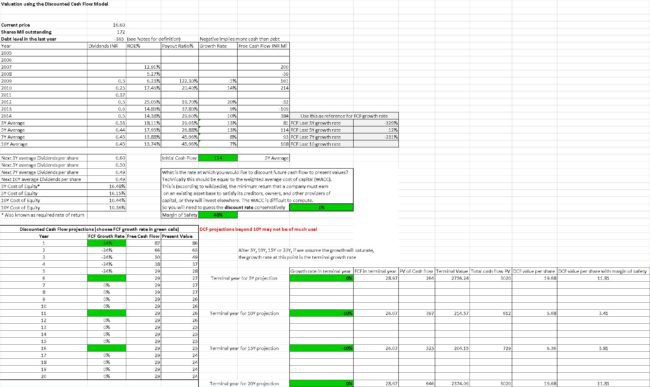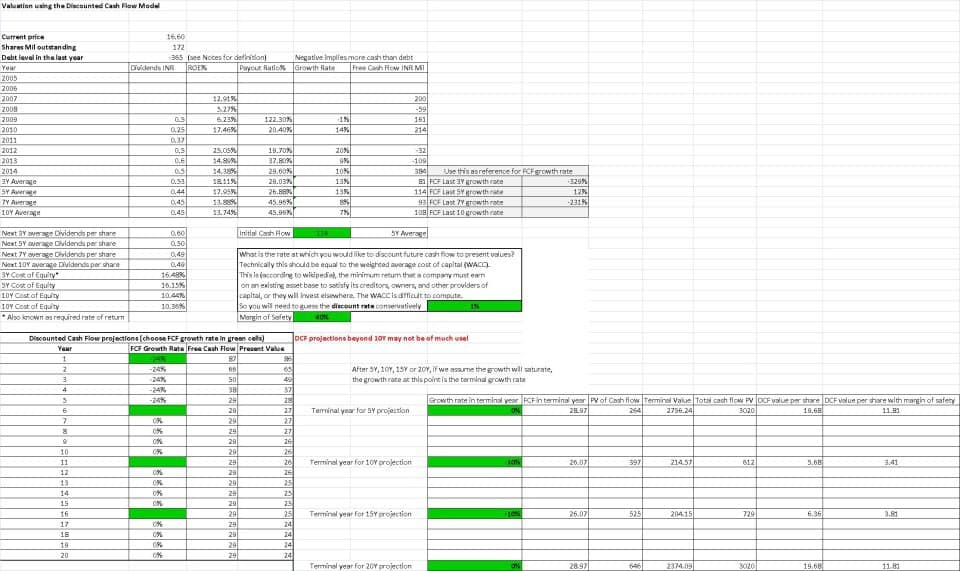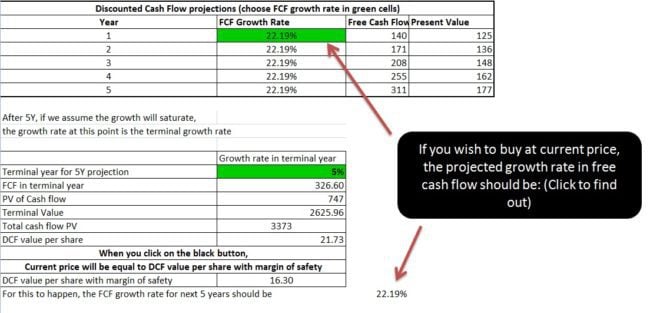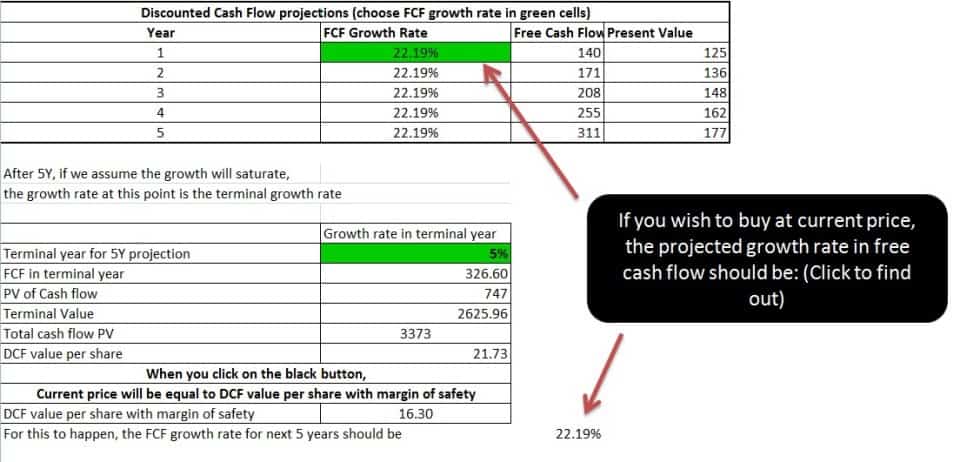 Note: Always check if the stock price data downloaded from moneycontrol is correct by clicking on the link provided in the stock price page before proceeding. Let me know if there is a mis-match.
Thanks to Anish and Rakesh Jain for pointing out some incorrect stock codes. Also thanks to Atul Agarwal for pointing out a bug in the moneycontrol sheet.
References:
1) Reverse DCF:
http://www.investopedia.com/articles/fundamental-analysis/09/reverse-discount-cash-flow.asp