Nearly 11 years ago, I sat down to face my IIT, Madras faculty interview. One of the faculty members who I knew from my student days sat beside me as he was waiting for his promotion interview. When he found out that was a particularly troubled time for me he said, "Pattu, I am glad that you facing so many hardships at such a young age. It will give you the necessary maturity to handle the problems that you will face later".
At that time, I was not impressed by that. But today, I can truly appreciate the depth of that statement. The reason I bring it up, is when there is a discussion on planning for future financial needs, especially retirement, often someone says, "why should we retire? why can't we keep working for as long as we can?"
Sure we can if life is a fairytale. Who does not want to be "active" until they die? Just because we wish it, does not mean life will accept!
The reason we need to take retirement seriously is not because we need to stop working after a "certain age", but because we may be unable to work anytime from now.
Consider this: Five years ago, at age 38, at the peak of my fitness (I had just lost 20+ Kg), never having been sick for the past 15 years, I thought if I maintain a healthy lifestyle, I should do "all right". Then like a switch, I got an auto-immune condition, that still prevents me from working full time. Had I been in a corporate set up, I would have been forced to retire.
Retirement planning is a form of insurance.
Just because we have enough corpus saved up, does not mean we need to quit working and rot away. And just because we are active and productive today, does not mean we will continue to be in the years to come.
We are all victims of our experiences.
"Victims" because good (or bad) experiences in the past make us extrapolate that to the future. Victims because this can lead us to make bad choices/decisions. Our optimism or pessimism depends on our past.
I have seen many people assume that their life would turn out like an Excel sheet and that they would cross a bridge when they get to it. When it comes to money management, we need to prepare for known bridges and have contingency plans* for unknown bridges.
*: emergency fund, life insurance, health insurance etc.
Optimism is not a bad idea at all, but one cannot afford to be that optimistic that there is no plan "B".
Plan "B" (C,D,E ..) are all part of the pessimism package 🙂  Many readers have called me a pessimist or a conservative investor. This is because I am a victim of my experiences.
What is hot hand fallacy?
A gambler who has won the first four rounds believes that she cannot lose the fifth. So much that she fails to consider the consequences – earnings from the first four are wiped out. Not just gamblers, we all suffer from it.
Note: The hot hand fallacy is often associated with basketball.
Whenever I write a post suggesting X or Y or Z has risks with it, someone always comments, "I have been doing it for so many years, and never had problems with it" – hot hand fallacy.
"Individual investors can always beat mutual fund managers because I have done it".
"ELSS mutual funds have always beat PPF, and therefore they always will"
"Liquid funds have beat fixed deposits with 9% returns"
"Why do you expect only 10% from equity, equity mutual funds have offered 18% returns in the last 10 years?"
Every asset bubble that we have seen is due to a hot hand fallacy.
If you want more examples, come be part of FB group, Asan Ideas for Wealth. It rains hot-hand fallacies there.
As for me, I suffer from cold hand fallacy: when I said "s**t can happen", my wife corrected me, "s**t will happen".
Everyone has a plan until they get punched in the face! – Mike Tyson.
PUNE DIY Investor Meet Feb 26th, 2017
The second Pune DIY meet will be held on 26th Fb 2017. You can register via this link
You Can Be Rich Too With Goal-Based Investing
Your first investment should be buying this book
The (nine online) calculators are really awesome and will give you all possible insights
Thank you, readers, for your generous support and patronage.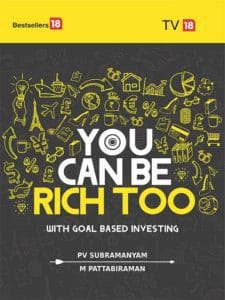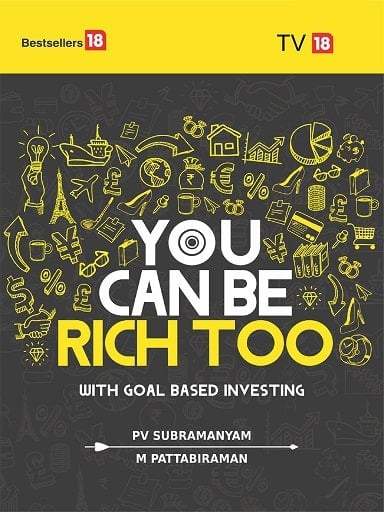 Amazon Hardcover Rs. 266. 33% OFF
Kindle at Amazon.in (Rs. 244.30)
Google Play Store (Rs. 244.30)
Now just Rs. 280  with additional 10% discount with code: Republic10 at Infibeam
If you use a mobikwik wallet, and purchase via infibeam, you can get up to 100% cashback!!
Ask the right questions about money
get simple solutions
Define your goals clearly with worksheets
Calculate the correct asset allocation for each goal.
Find out how much insurance cover you need, and how much you need to invest with nine online calculator modules
Learn to choose mutual funds qualitatively and quantitatively.
More information is available here: A Beginner's Guide To Make Your Money Dreams Come True!
What Readers Say
Also Available At
Bookadda Rs. 371. Flipkart Rs. 359
Amazon.com ($ 3.70 or Rs. 267)
Google Play Store (Rs. 244.30)