Every so often one hears the passionate refrain, 'I have been conned into buying XYZ policy by my agent/adviser/relationship manger …., what should I do?, … how can we complain against such mis-selling?'
Do such people deserve our sympathy? Have they been mis-sold a policy or a product? Who is to blame? The buyer? The seller or the regulator?
First, some  reasonably clear distinctions.
Buying
The act or rather the science of making an informed decision. Understanding ones requirement, narrowing the category/class of product required and trying to choose one from it.
 Selling
 The act or rather the art of persuasion. Projecting a product to ensure a potential client gets a "wow experience" as one self-proclaimed 'financial coach' put it.
 Mis-buying
Buying products with a blindfold.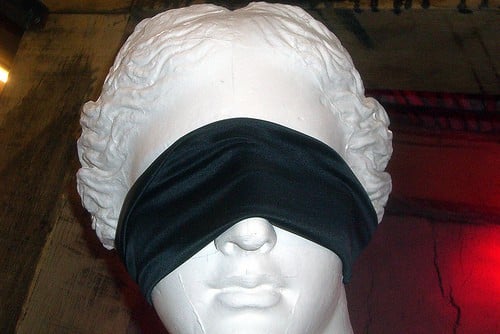 Examples include,
Assuming a 'packaged product' like a 'child plan' or 'pension plan' will do the job.
Mis-selling
 Persuasion with misinformation.
---
When an insurance or mutual fund intermediary tells a potential client,  'this plan is well suited for retirement, children's education etc. ', it is selling. They are merely pitching a product. Even if they call it as 'the best product for ….', it is still selling. When the buyer wants the 'best', why can't an intermediary suggest one?!

If they use phrases like "guaranteed return", "assured return" or  any specific feature that is not part of the offer document, it is misinformation and therefore mis-selling.
In both cases, if the investor buys the product without due diligence (meaning, without reading the offer document and evaluating their own need), it is mis-buying.
One can claim that the mis-buying is a result of mis-selling, but that won't hold much water. If a buyer evaluates the need for buying thoroughly, it is nearly impossible to buy the wrong product.
People end up mixing insurance and investment because they do not recognise the importance of inflation. Are often clueless about how much they need for a financial goal and put tax-saving before goal-based investing.
Thus, mis-buying is independent of mis-selling or misinformation.
If a perfectly legal sales pitch, free from misinformation is not evaluated properly, it is mis-buying.
There is no point blaming the intermediary or ask what is the regulator doing.  The regulator can only lay down the rules. Enforcing them before the sale is not practically possible.
Mis-selling cannot be eradicated. If I were an intermediary, I would probably mis-sell too.  If were an intermediary, I will have trouble deciding where to draw the line when it comes to persuasion.
Mis-buying can only be avoided by getting priorities right:
Listing types of
risk (death, health, inflation, loss of income etc.) and
future expenses
and understanding the requirements of each
If we mis-buy in haste, we are guaranteed to leisurely repent it, with or without the delusion that it was mis-selling.
With that out of that way, let us consider yet another side of mis-selling/mis-buying.
How would you classify sales pitches like,
'equity is the only asset class that can beat inflation', or
'irrespective of the state of the market, a SIP will always work, since it average risk'
'equity markets fluctuate but always tend to move up over the long-term'
Does this constitute mis-selling? Well, you will not find the above statements in the scheme information document. That is for sure!
Is it mis-selling or misinformation if a mutual fund distributor genuinely believes the pitch?
Is it mis-buying if the investor concurs with the distributor after reasonable analysis?
I don't know how to classify this. What you think?