Here are some Nifty valuation charts (Dec 2015) created with the Nifty Valuation Analyzer: PE, PE, Div Yield, ROE, EPS Growth. Thanks to Mr. Narayan Khatri  for pointing out that the sheet required an modification since CNX Nifty is now called Nifty 50. 
The Nifty price data macro works well, but the Nifty PE, PB ratios macros works at times because the NSE server is moody. If the macro does not work, the user can manually update.
Here the Dec 2015 Nifty Valuation Charts. These charts are provided for information only. No investment suggestions are provided. My dull and boring systematic investments will continue regardless of market levels.
Simple Moving Averages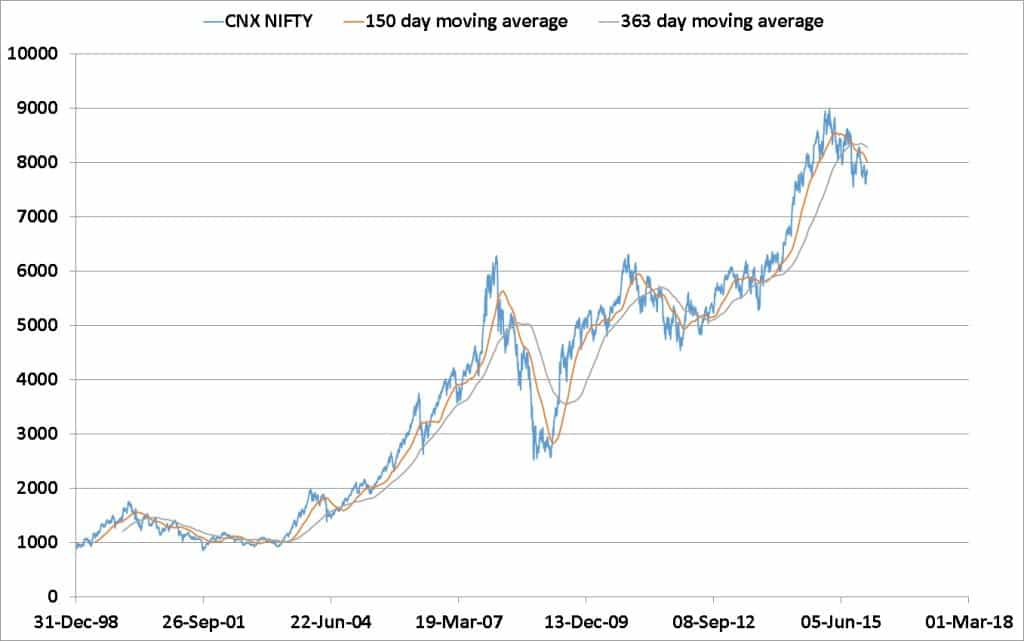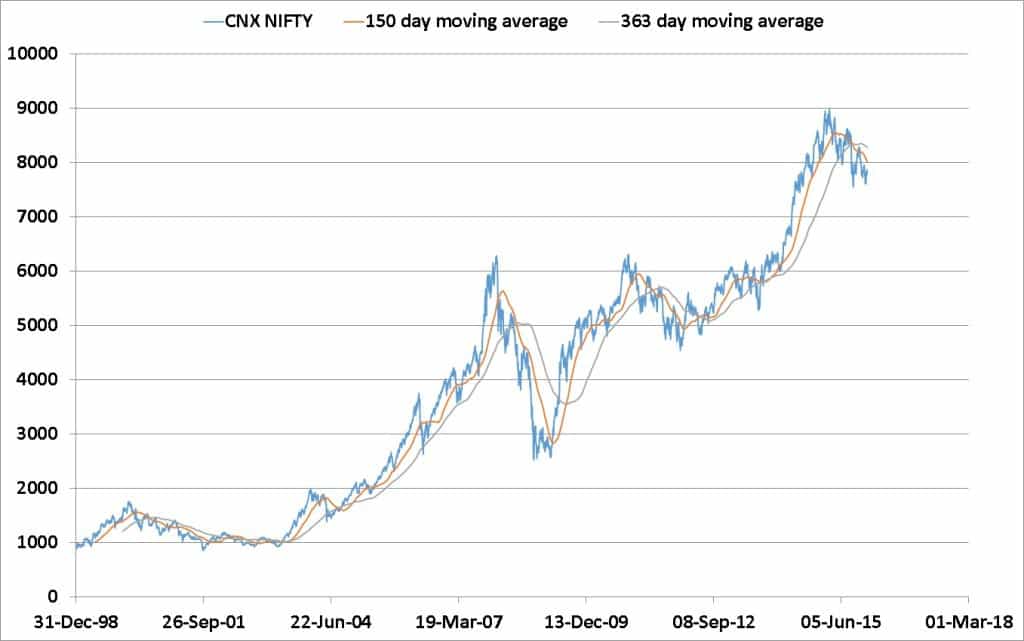 Dual moving average analyzer for hurricane warnings shows a bearish trend. Details here:  Moving Average Market Level Indicator
PE with 10Y average and standard deviation bands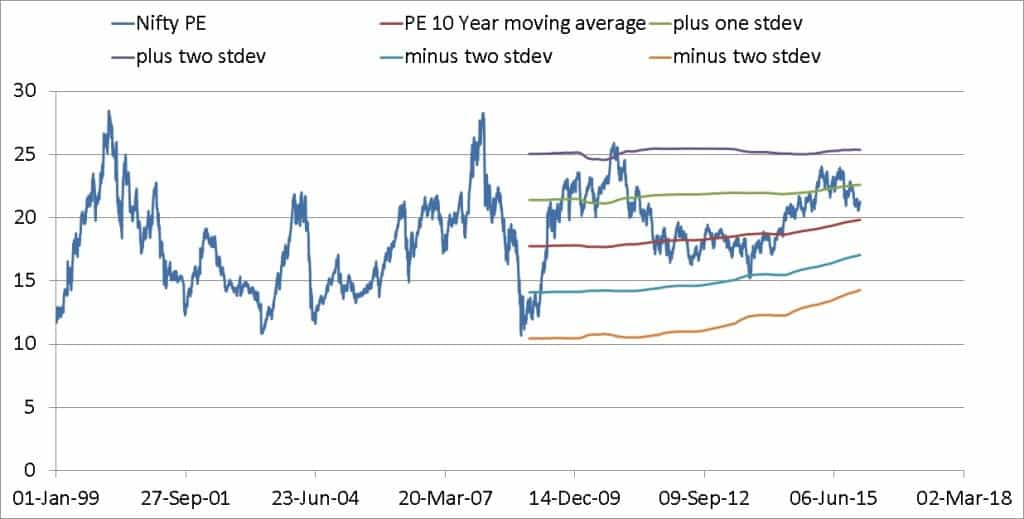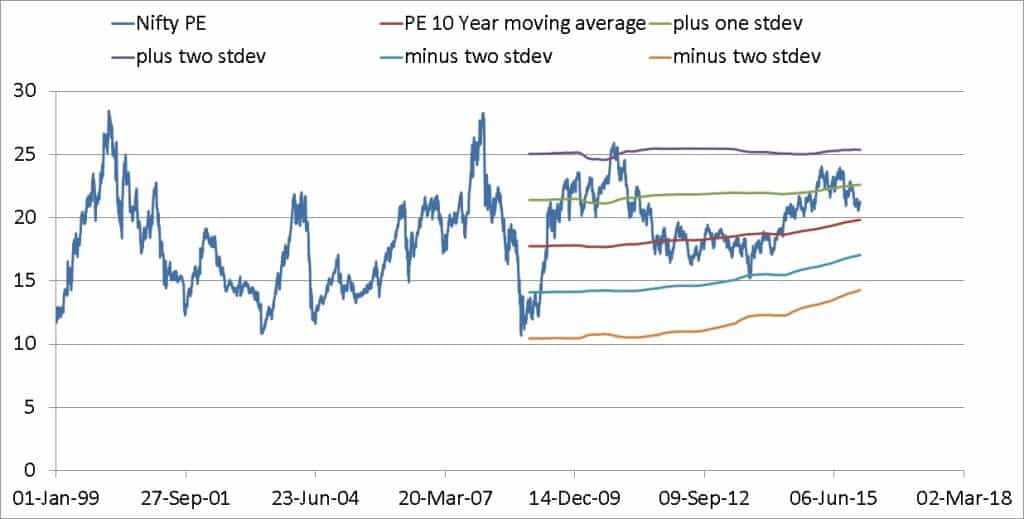 Mean reversion?!
PB with 10Y average and standard deviation bands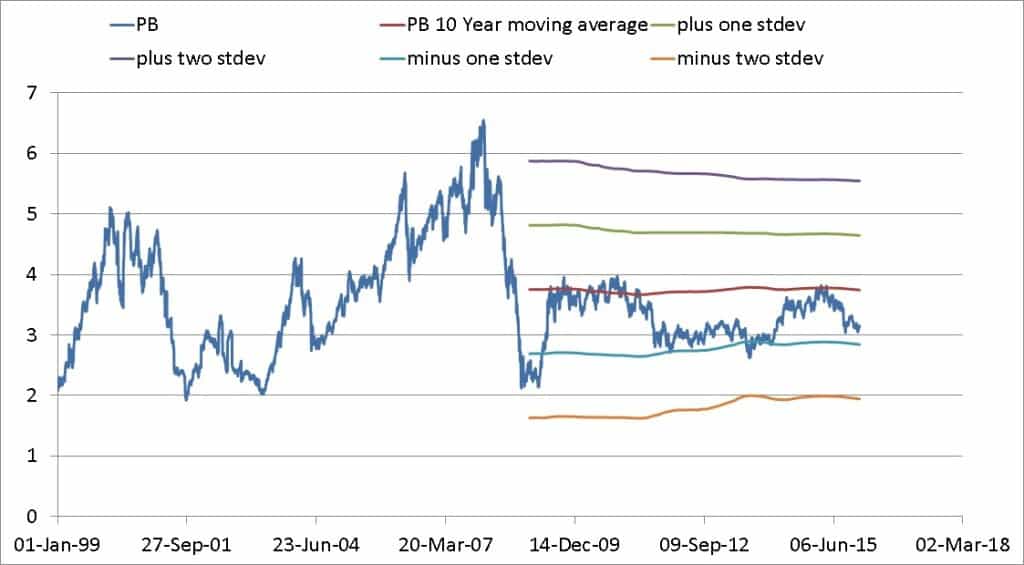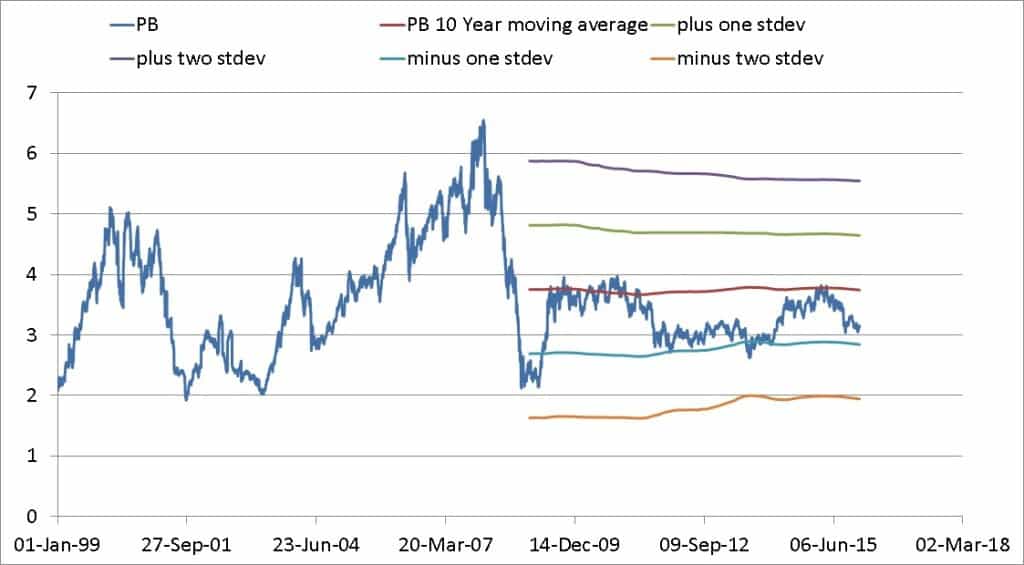 Div Yield with 10Y average and standard deviation bands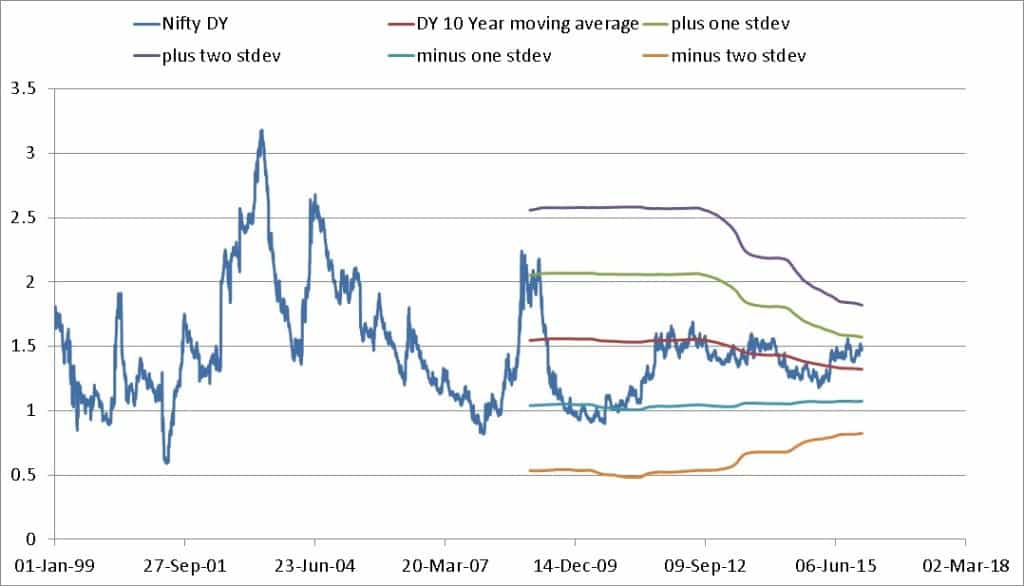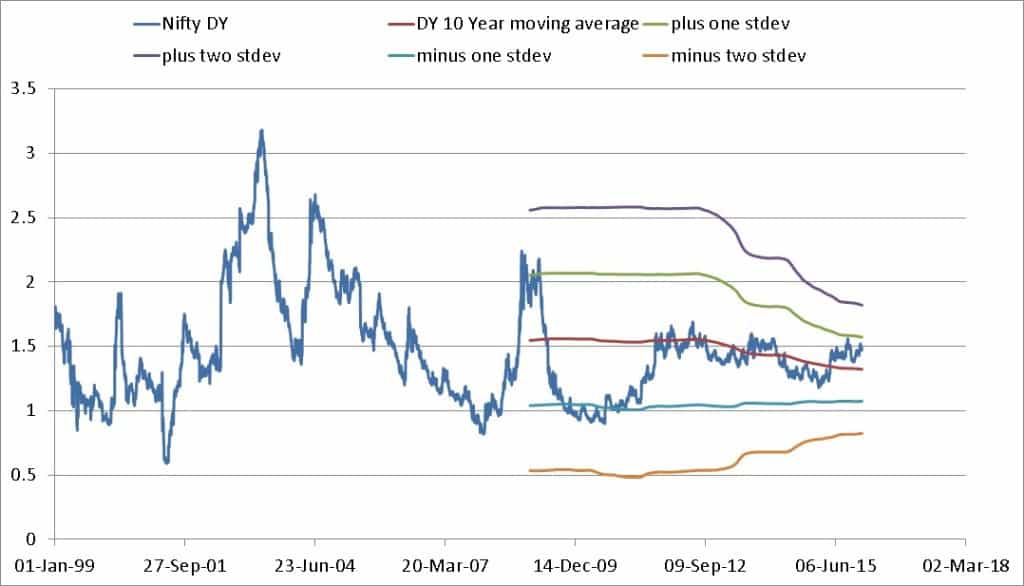 EPS one-year rolling growth rate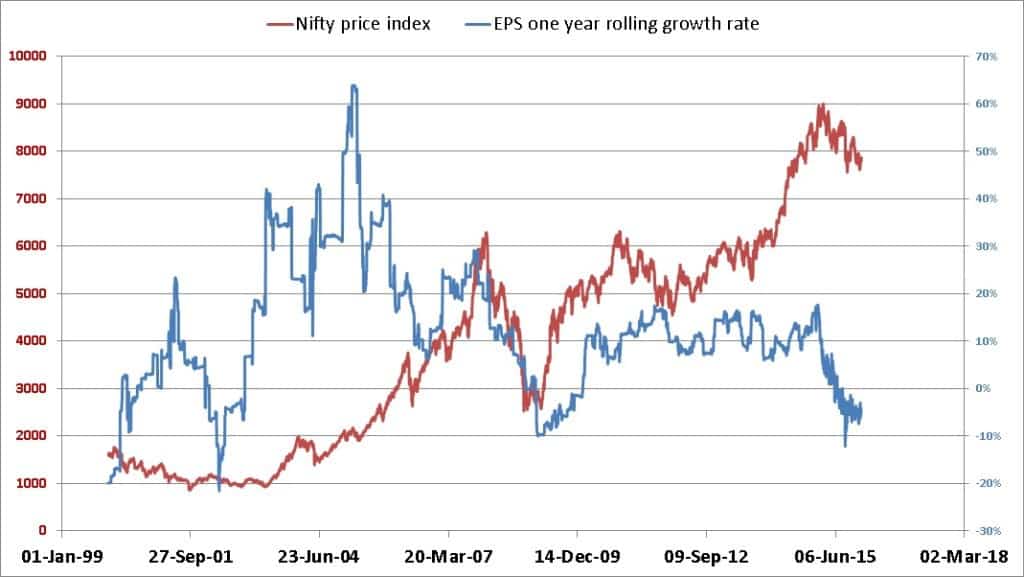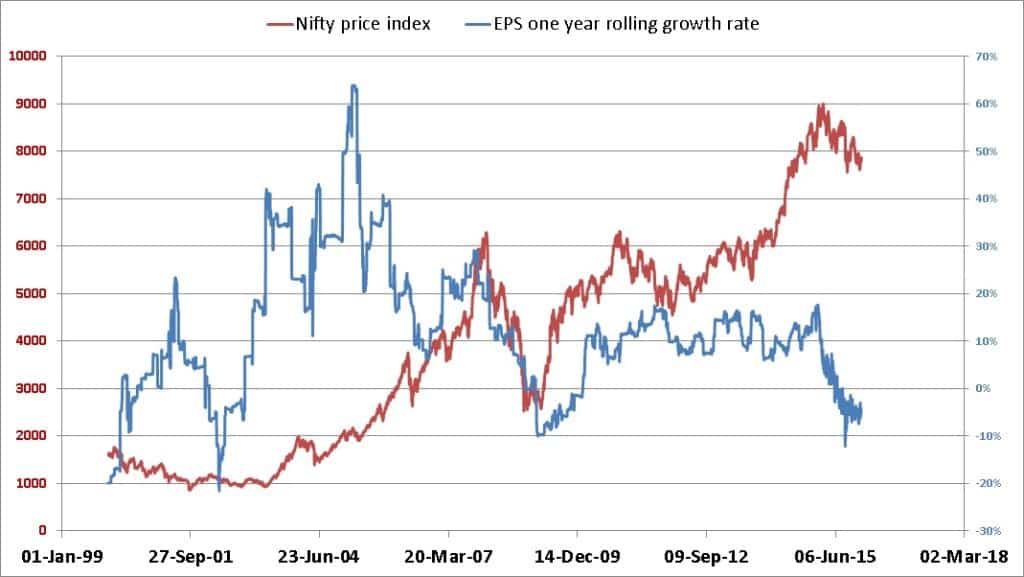 To say the very least, this is worrying. No sign of earnings so far!
Return on Equity or Book Yield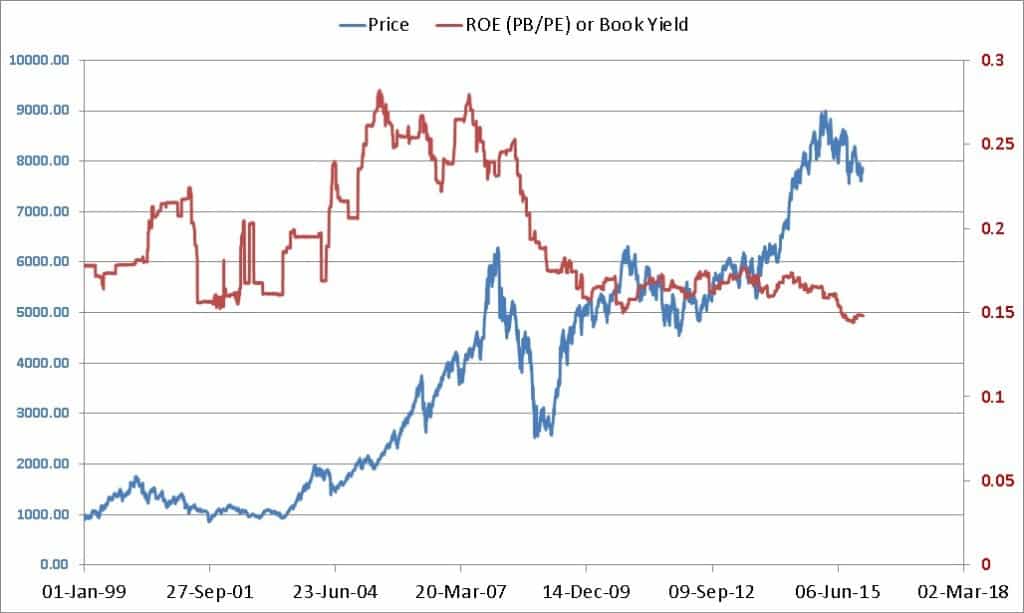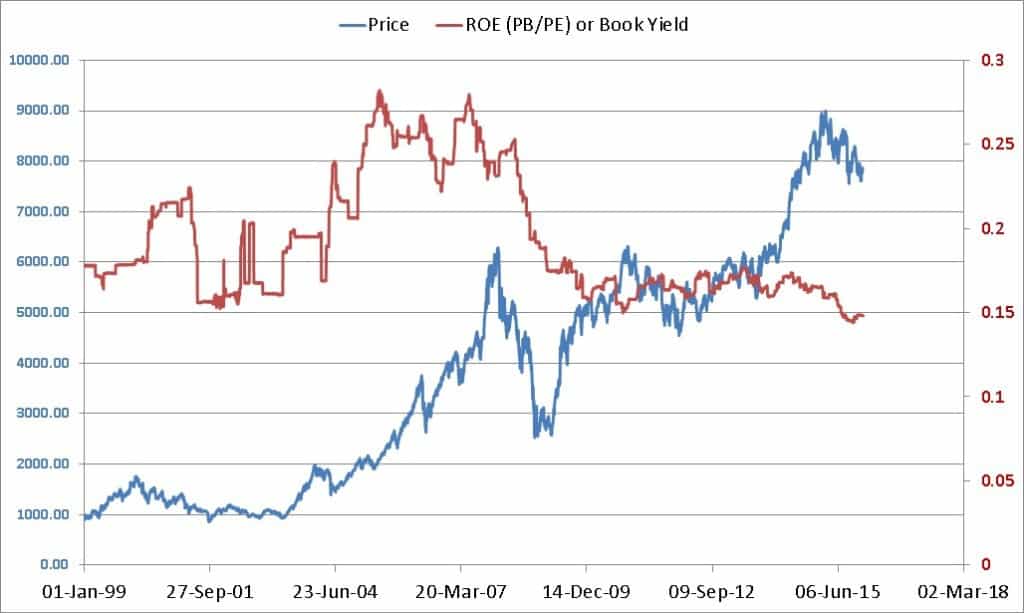 A sharp drop in ROE in the last few months.
I have added a PEG chart. However, this is experimental. Please let me know the calculation and representation are right.