Last Updated on
Dear Dad, I had always heard that God takes good people first. I know you were too good, but why you were so good, Dad? I am writing this letter to you because I am unable to express my feelings to anyone else.
It has been three months that you are not with us. I still remember the day when Mom received a call from the hospital, and she was informed that you had a terrible accident and struggling for your life.
Those five days in the hospital were like five years. Mom and I prayed so much, but God did not listen to us.
You just had started your business and were doing well. You were on a path to realizing your dreams.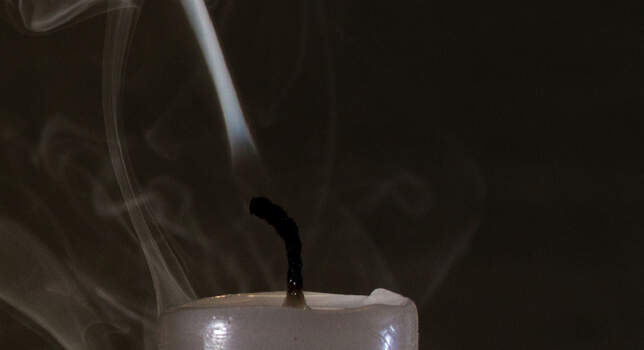 I know, this letter will be with me throughout my life but I am sure that you must be reading this in heaven.
Dad, we are in distress, complete financial distress. Even three months have not passed, and creditors have started knocking on our doors.
The two insurance claims were settled very promptly. LIC uncle came within seven days to hand over the cheque of 5 Lakhs. With those 5 Lakhs, we were able to pay your hospital bill.
The only amount left with us is 15 Lakhs now, which mom told me, that you have invested in some mutual fund. I know, you were young and could have saved more than that but what we will do now.
I wanted to tell you one more thing, the people from the bank came yesterday. They have asked us to either to pay the home loan installments regularly or sell the house and pay the loan. They were also threatening us to go to court if we are not going to do either of these.
Dad, where will we stay? Will we miss or dream home?
Mom started working in a school as a teacher last month. Even though it is a prestigious school, the salary is 15,000 per month. Would I be able to go to the cricket coaching classes? Dad, my dream is to become the best batsman in the world, would I be able to do it, I do not know. First, your emotional support is not there, and with this stress, I am not able to concentrate.
Mom changed me to a government school where fees are less. I do not have any problem in going to any school if it helps mom, but I will miss my friends.
I have seen Mom asking for financial help from some of the relatives. But, it seems no one is going to help us. I think they will not help us because they are scared – how will we pay them back?
Few of your friends are trying to collect some amount to help us. I do not know how much, but mom told me this.
Also, I heard some of your friends asking Mom
Had not he taken any term insurance?
What about Mediclaim policy?
Any personal accident policy?
Mom said that you had bought none. Dad, I am not aware of any of these terms. But I want to ask, would these things have helped us?
I know, life would never be the same without you. But, with these things
Would I have been going to the same school?
Would we be living in our dream house?
Would Mom have not to search for the jobs?
Would she not have to go to our relatives asking for help?
I have no courage to go and ask the questions to anyone else. So I am asking you.
But, don't worry, dad. You and Mom have always taught me that struggle is a part of life. I will still try to be the best batsman in the world.
I am sad that you will not be with me then.
Bye Dad, Love you and miss you a lot.
=-=-=-=-=-=-=-=-=
Get yourself a term life insurance plan today!
This imaginary letter by a child to her late father was written by Melvin Joseph one of the first SEBI registered fee-only financial planners in India. Melvin has 30 years experience both in the insurance & financial planning area and has personally been involved in the claim investigation & settlement of more than 50 death claims.
He also has considerable experience in helping people come out of bad financial decisions. For example, How & why bank relationship managers destroy your wealth by mis-selling! Stay away from them!
Melvin has also started a wonderful initiative to help children from the lower income strata of society: Start This Rs. 2000 SIP: It is rewarding in both bear & bull markets!
You can read about Melvins story here: Fee-only Advisor Journey: Melvin Joseph's determined struggle to the top and can contact him for your financial planning needs via his website finvin.in