In the first part on why you should ignore mutual fund star ratings, I had stressed on the importance of focusing on our portfolio health and performance of the fund with its benchmarks.
In this post I would like to add a couple more reasons to strengthen the argument.
Let us assume that an investor named Tom has chosen to ignore my thoughts on this matter and decided to invest as per fund star ratings.
Which star ratings should he choose?
Value Research, Morning Star, Money Control, thefundoo, or others?
Not all star ratings are created equal. Each one differs in methodology. Even if the difference are small, the results can vary by a wide margin.
Take the case of ICICI Prudential Top 100 Fund, an excellent large-cap fund (analysis in a forthcoming post) with a consistent track record since 1998. It is managed by one of the best portfolio managers in the country: Sankaren Naren
Value Research rating: 5*
Morning Star: 4*
thefundoo: 3*
Moneycontrol: 4* (Crisil rating 2 in large cap category)
ICRA Online Rankings: 3*
Which rating system should Tom choose and why?
To answer this, the follow options present itself to Tom:
Read the methodology of each system. Assuming that he understands each of them, choose one that he is 'comfortable with'!
Use what everyone is using.  But how the hell will Tom know that in the first place?!
Pick one rating portal, write to them and find out which Tom should use?! Objective answers guaranteed!
Look at the website. If it looks impressive and easy to use, Tom can assume that the rankings are solid too!
As long as Tom wears horse blinders and sticks to one rating portal everything seems fine. The moment he compares ratings offered by different portals,  he realizes (hopefully) that the guidelines for calling a fund as 5* or 3* are purely arbitrary. The guidelines are consistent and based on solid math, no doubt, but they are arbitrary nonetheless.
I say this because the criterion used each rating agency can differ. One fund portals risk-free rate could be different from another. The duration chosen to grade funds can vary.  The way in which each metic is calculated can vary.
This is the primary reason why investors should avoid star ratings. Instead of these arbitrary guidelines, why not use some personalized, and therefore absolute ones likes our (reasonable) return expectation, net portfolio returns, position of the fund in the portfolio and  consistency of performance wrt benchmark?
I would like to recommend the following simple way to evaluate a fund wrt its benchmark to the Toms of this world.
 Sab star ratings chodo. Use the Mutual Fund Risk  Return analyzer instead!
It compares the funds performance with that of its index for 1,2,3….8 year durations with 19 risk and return metrics and offers a simple score out of 100% for each year.  A 'good fund" is one which has consistently recorded a high score.
The user is free to set the risk-free rate and the minium acceptable return.  It is open source so you can add or remove metrics as you please (removing is easier than adding though!).
It is an absolute measure of outperformance (or the lack thereof) in the sense that only funds benchmark is compared with the fund. You have about 35 equity benchmarks to choose from.
Both the long-term and short-term performance is taken into account unlike most star ratings.
Here is how ICICI Top 100 fared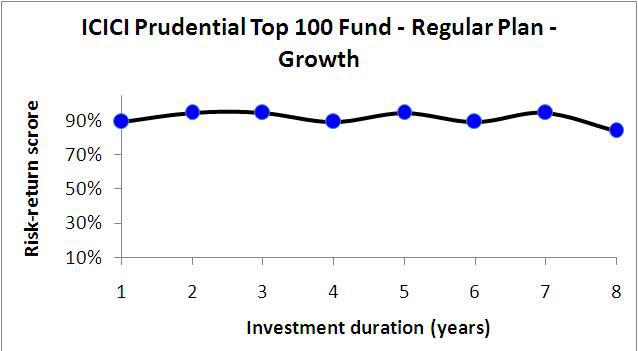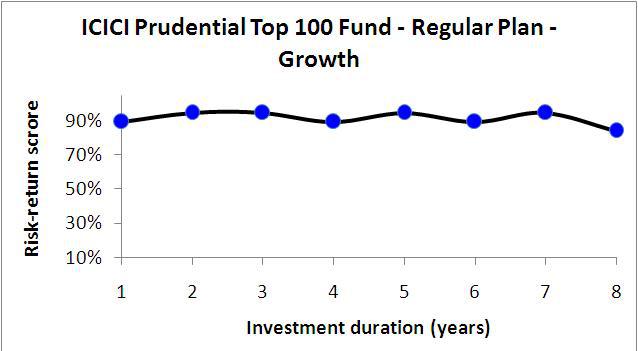 It is a terrific fund. It has beat its benchmark on an absolute and risk-adjusted basis consistently for the past 8 years. This is more important than the number of stars  someone gives a fund.
Of course, this information is relevant to the investor only if he/she understands how to build a minimalist portfolio (coming soon!): one in which each fund has a specific role.
Not all funds rated 5* by the same agency are created equal.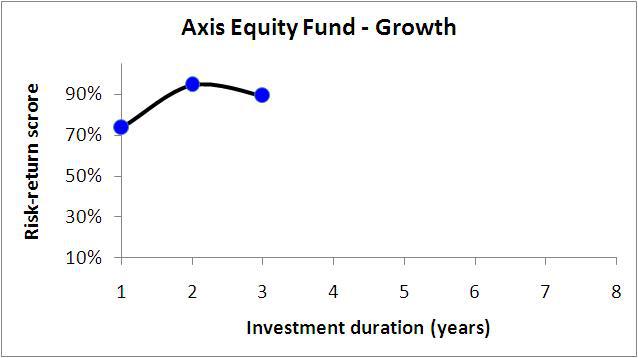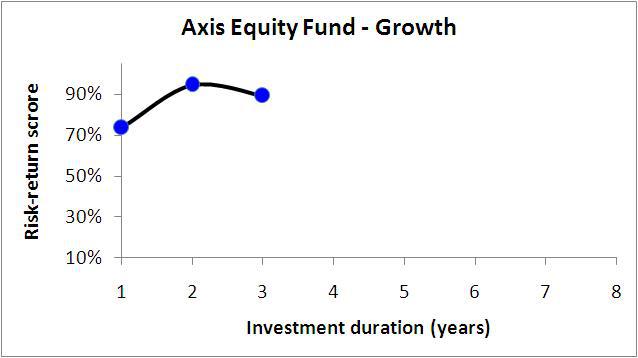 Would you invest in this fund, rated 5* by VRonline? It is also benchmarked to the Nifty.
Use the data provided by the fund ratings portals and not the ratings themselves.  Carpe Diem.