The rent received from a house property is treated as income and taxed as per slab. However, certain deductions are eligible for this taxable amount. Budget 2017  had restricted the amount of deduction one can claim. Here is an illustration and a revised real estate returns calculator.
The taxable income is given by:  rent – (loss from house property)
Loss from house property (old rule)
loss from house property = Rental income – (corporation+water/sewage tax) – (standard deduction) – (interest component of home loan)
This entire amount can be set off from salary income.
Standard deduction = 30% of  (rent – taxes)
Loss from house property (new rule)
The loss from house property (calculated as above) has a ceiling of Rs. Two Lakhs.
"However, the unabsorbed loss shall be allowed to be carried forward for set-off in subsequent years in accordance with the existing provisions of the Act".
This implies the maximum tax one can save = 2,00,000 x tax slab (+cess).
Earlier there was no limit on the tax that one can save.
I have now modified the real estate returns calculator to account for this new rule.
Suppose you have purchased a property on a loan and let out on rent, it will take into account, tax benefits,  expenses and rental income to give the annualised return year after year. So it can be used to calculate when one will break-even.  It can also be used if the property is fully paid for.
You can Download the Feb 2017 Real Estate Returns Calculator and read more about how it works here.
Related post: Five reasons why I will never invest in real estate
Pune Investor Workshop Feb 26th, 2017
The second Pune workshop will be held on Feb 26th, 2017. You can register for this via this link
You Can Be Rich Too With Goal-Based Investing
The best book ever on Finanical Freedom Planning. Go get it now!
Your first investment should be buying this book
The (nine online) calculators are really awesome and will give you all possible insights
Thank you, readers, for your generous support and patronage.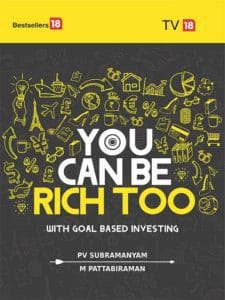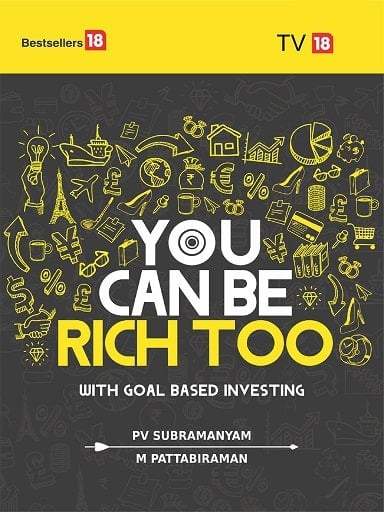 Amazon Hardcover Rs. 319.99. 20% OFF
Kindle at Amazon.in (Rs. 244.30)
Google Play Store (Rs. 244.30)
Now just Rs. 307 use love10 to get additional 10% OFF.   at Infibeam
If you use a mobikwik wallet, and purchase via infibeam, you can get up to 100% cashback!!
Ask the right questions about money
get simple solutions
Define your goals clearly with worksheets
Calculate the correct asset allocation for each goal.
Find out how much insurance cover you need, and how much you need to invest with nine online calculator modules
Learn to choose mutual funds qualitatively and quantitatively.
More information is available here: A Beginner's Guide To Make Your Money Dreams Come True!
What Readers Say
Also Available At
Bookadda Rs. 371. Flipkart Rs. 359
Amazon.com ($ 3.70 or Rs. 267)
Google Play Store (Rs. 244.30)