Among the very few things that I am satisfied with and am proud of is the fact that freefincal and Ashal's FB group Asan Ideas for Wealth have played a small role in popularizing commission-free advice from SEBI registered investment advisors or fee-only financial planners. While my list of such advisors and fee-only India (an association of pure fee-only advisors) has slowly but surely gained popularity among the investor community, one sore point is that a few of their potential clients do not understand what a financial planner will and will not help. This is naturally frustrating for both parties. So here are seven ways in which a fee-only planner will NOT help you with.
When I teach a new idea in Physics, I first point out when and where it will not work. This helps the student draw a boundary and recognise when they are inside and when they are crossing it. The same is true of the services provided by a fee-only planner. So I asked members of Fee-Only India to help me with this post and what follows is entirely their thought process. The point is, potential clients should be clear of what to expect and what they are paying for. It is quite possible that many people "expect more" from a FOP
A fee-only financial planner will NOT:
1: Actively buy and sell stocks bonds or mutual funds on weekly basis. That is the job a portfolio manager (or a mutual fund manager).
They will help you identify suitable products for your goals and review performance once a year, 6 months or 3 months as per the requirement of the goal – That is, they will actively help you achieve your financial goals.
2: Guarantee returns. This is simply not possible because no one can predict market forces or movements. 
3: Pamper your ego, make you feel important, make you feel as if something is happening or call and "update" about your portfolio movements.
They DO NOT work for you. They work with you – meaning you need to work with them. You get your money management position reviewed at a duration that they recommend. No more, no less.
4: Implement the plan for you.  Meaning, they will suggest suitable products and it is your job to buy them. They will tell how to buy and where to buy. But you need to buy yourself. They are not sales guys to come running when you call them, hand a form for you to simply sign.
5: help you pick stocks (unless they have a separate service for the same). A SEBI registered investment advisor can suggest stocks but need not. So don't expect by default that they would.
6: suggest/recommend new and hot investment trends just because you are interested. They will do what is necessary for your financial goals and not cater to your personal flavour of the month desires
7: make changes to your portfolio just because the whatsapes are forwarding messages or the media is jumping up and down  They will not do something just because everyone is doing something and you also want to do something.
Give a fee-only advisor the respect they deserve, understand the process before you pay and you will not be disappointed. Read more to understand What is the real purpose of a Financial Plan?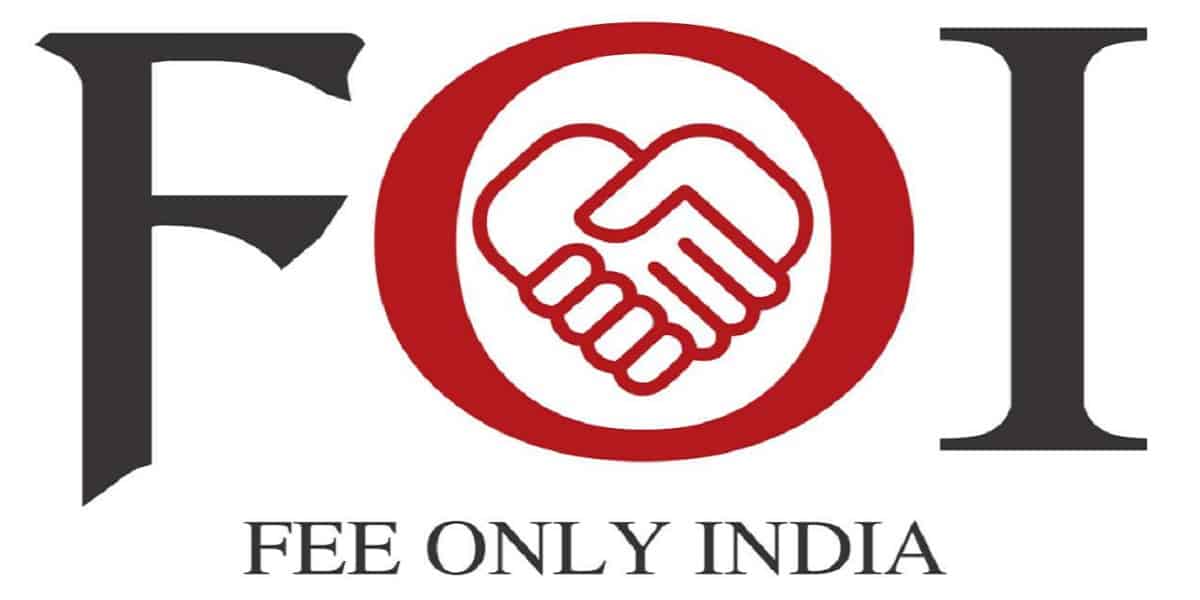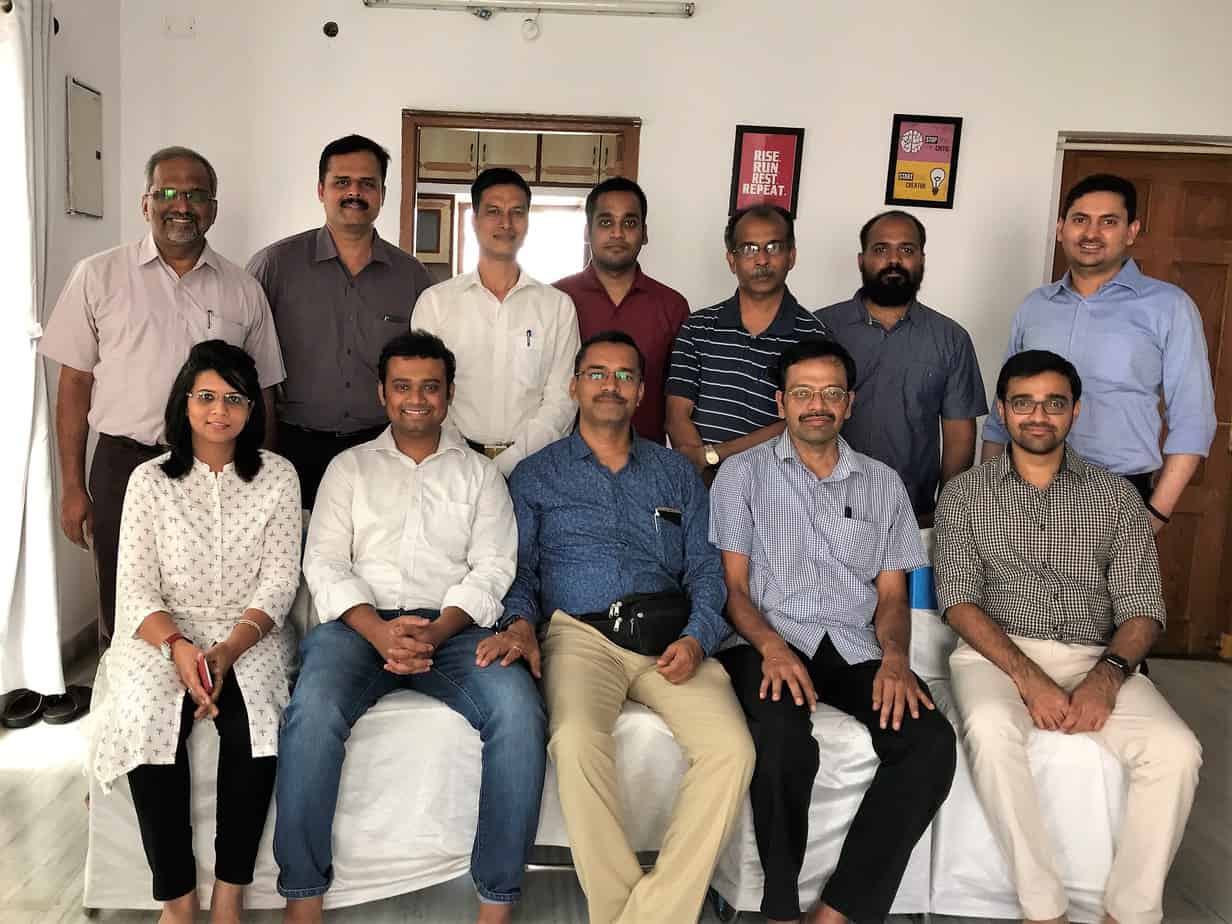 From left to right (Standing): Sudheer Variar*, Brijesh Vappala*, Chandan Singh Padiyar, Piyush Khatri, Melvin Joseph, Nagarjuna*, Avinash Lutharia*. Sitting (left to right): Aniksha Lanjewar*, Swapnil Kendhe, Ashal Jauhari, Pattu (yours truly), Vikram Krishnamoorthy.
* Sudheer (Bangalore) and Avinash (Bangalore) are at different stages of obtaining SEBI registration and are just about to begin their practice. Brijesh (Palakkad) got his registration in Oct 2017 and has begun.  Nagarjuna is Piyush's colleague. Anshika is Swapnil's colleague and better-half.
Member websites: Melvin Joseph (Mumbai): finvin; Chandan Singh Padiyar (Pune): Padiyars.com;  Piyush Khatri (Hyderabad): Sahastha.com; Swapnil Kendhe (Nagpur): vivektaru; Vikram Krishnamoorthy (Coimbatore): Insightful;  Two members: Shilpa Wagh (Mumbai): Waghfinancials and Sukhvinder Sidhu (Karnal, near NCR): Finlifecare.com.  could not attend due to personal reasons. Ashal of course, runs FB group, Asan Ideas for Wealth
Here are some quotes from FOI members with reg to the present context.
For an investor, the best option is to understand personal finance and manage his portfolio by himself. But to reach this DIY mode, an investor has to develop a taste for personal finance. This is possible for an investor provided he is ready to spend time in learning. The next best option is to engage a Fee Only Financial Planner for few years till you are confident of DIY. You can understand the basic of personal finance during this engagement period. Fee Only planners can help you in your journey towards DIY. But the planner will not spoon feed you during this period. He will help you in identifying the best suited insurance and investment options covering both equity and debt. Since the planners are not selling any products, you have to purchase the recommended products by yourself. But the planner will handhold you in the process. Most planners are avoiding direct equity in the portfolio. They suggest equity mutual fund for exposure in equity. Planners will do half yearly review and suggest changes if required. A planner will not be suggesting the hot funds always, but will recommend the best suited funds as per your profile and risk appetite. A planner can act as a family doctor whom you can contact always for an unbiased opinion on your financial journey. He can either give you solution or can guide you to the correct specialist. – Melvin Jospeh. Read his story: Fee-only Advisor Journey: Melvin Joseph's determined struggle to the top
Thanks to the media noise and information overload, there is generally an "Action Bias" with respect to personal finance. Eg: "LTCG has come in. We should do something". "MF reclassification has happened. We should do something". It may turn out that doing nothing may be the best option for the client. News in general may not be relevant to his specific scenario.  Clients may be reminded that sometimes (or often) the best value a Planner can bring in is to act as an anchor against action bias. – V. Brijesh Read his post: A high income will not make you RICH!!
FOP is a facilitator in clients financial journey. He/she is the one who client can truly rely on frank and unbiased opinion in financial decisions. FOP  will not help you churn your portfolio as per market and economy conditions unless absolutely required.  As I tell my prospects our job is to provide a roadmap with a minimum threshold of returns you his money should generate to achieve goals based on risk appetite – Shilpa Wagh. Read her story here: Fee-only Advisor Journey: Shilpa Wagh's money personality  lessons
We are not here to predict anything, cannot guarantee returns, cannot be 'active' wrt investments, not trying to beat the market, cannot replace a portfolio manager or an auditor. We are here to act as a third person, view their finances from the outside, educate them on all the options and strategies that are best for them, tailor recommendations, and leave it completely up to the client to accept or reject and take action on the recommendations. We are more like consultants. – Vikram Krishnamoorthy Read his story here: Fee-only Advisor Journey: Vikram Krishnamoorthy's organized rise to the top
You can also check out:
Fee-only advisor Journey: Piyush Khatri the Sachin Tendulkar of Fee-only India
Fee-only advisor journey: Swapnil Kendhe's successful transition into a SEBI RIA
Fee-only Advisor Journey: Chandan Singh Padiyar finds Inner Peace