This is a guest post by Jitendra Kumar, Sr.Business Analyst- Fiserv. Mr Kumar is a certified financial planner. His additional qualifications include MBA and Certification in Investment & Portfolio Mgmt. (IIMB). He is also a certified associate of  the Indian institute of bankers (CAIIB).
 ~~~~~
Traditional Financial Planning works on certain assumptions on returns, risk, inflation, savings growth etc. In the real world these assumptions may or may not hold True. So to depict the real world uncertainty Monte Carlo Simulations are used by Financial Planners. Clearly, Monte Carlo represents an improvement over traditional methods of financial planning.
The Monte Carlo method is used to simulate the various sources of uncertainty that affect the value of the instrument, portfolio or investment in question, and to then calculate a representative value given these possible values of the underlying inputs. ("Covering all conceivable real world contingencies in proportion to their likelihood.")
A Monte Carlo simulation is a mathematical tool that offers a way to evaluate a retirement portfolio to see if it will last a lifetime. With the help of computer software, a planner can simulate hundreds or thousands of market-condition scenarios and learn the probability that your portfolio would last your expected lifetime.
Now a more sophisticated alternative is working its way into financial planning. Using computer software or a Web-based program, you can calculate the probability of achieving your goals through a "Monte Carlo" simulation (table).
When it comes to financial planning, a Monte Carlo simulation takes into account returns, volatility, correlations, and other factors, all based on historical statistical estimates. That's similar to the traditional financial-planning approach.
If your portfolio is run through 1,000 simulations, projecting 1,000 separate retirement scenarios, and it works 800 times, it means there's an 80 percent probability that the portfolio won't run out of money. If 80 percent seems too risky and you'd like to increase the odds to 85 percent or 90 percent, you could tweak the portfolio by adding more money to your investments or taking out less.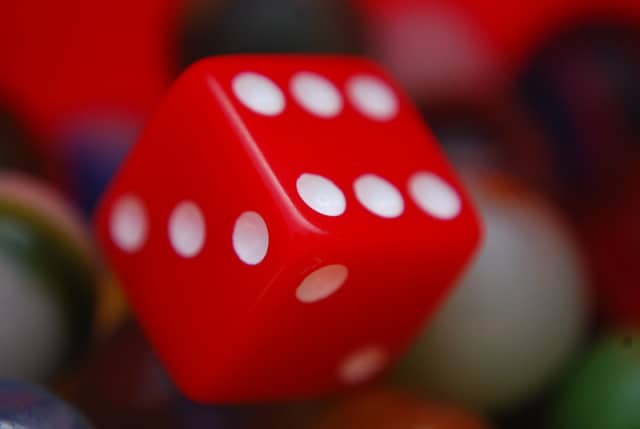 Given the unpredictable nature of the stock market, the Monte Carlo method can help financial planners model how a particular portfolio will perform under various market conditions, thus helping them make more informed investment decisions. This approach is especially useful in retirement planning, in which investors try to figure out which savings rates, allocations, market returns, and spending patterns will allow them to make their nest eggs last a lifetime.
Monte Carlo method has become popular with financial planners because it takes into account real-world experiences in a way that other methods that assume a given rate of return don't. "The reason Monte Carlo simulations are being used more frequently, is because they do a better job explaining the potential outcomes versus time-value-of-money calculations, such as future value. Future value will tell you the expected value of a portfolio given its present value, years to grow, potential cash flows, and growth rate. The problem with a future value calculation is that it treats the outcome as certain, while in reality, and especially with the markets, nothing is certain. A Monte Carlo simulation provides a more 'colorful' perspective of the range of potential outcomes given the expected return and volatility of a portfolio."
In India very few Financial Planning Software actually have Monte Carlo Simulations. AdvisorVision from Fiserv is among the select few, has detailed Monte Carlo Simulation for all financial goals. For more information on AdvisorVision and request for Free Trial Access, please do visit our website www.advisorvision.fiserv.co.in or alternatively you can write to us Sales.AVIndia@fiserv.com .
You can read more about Fiserv and AdvisorVision: Financial Advice Management 
Specific features of AdvisorVision include:
Automated strategies: AdvisorVision can automatically generate strategies to meet customer goals within established parameters, without manually juggling inputs to find a successful plan
Monte Carlo simulation: Analyzes plan success probabilities based on the detailed historical data available
Customized risk assessment: Each organization — or individual advisor — can create their own risk assessment methodology, to help tailor advice and promote specific products
Scenario builders: Advisors can easily create "what-if?" and alternative scenarios off the base plan, to allow for contingencies and alternative funding strategies, with a minimum of effort
Arbitrary goal analysis: Factor in a broad range of prioritized goals beyond retirement funding and distribution, for a holistic plan can create their own risk assessment methodology, to help tailor advice and promote specific products
Support for a complete range of financial planning functions:Debt management, portfolio construction, estate planning, tax planning, and life insurance need analysis.
This is a guest post by Jitendra Kumar, MBA, CAIIB, CFP, Certification in Investment & Portfolio Mgmt. (IIMB), Sr.Business Analyst- Fiserv.
 ~~~~~
Note: I requested Mr. Kumar to write about AdvisorVision as I think it is important for the investor and advisor alike to be aware of Monte Carlo simulations. There is no monetary gain involved for me.  MC simulations are used in almost all walks of life including Physics. If you are interested in my version, check this out: Excel Monte Carlo Retirement Calculator