Here is a simple Excel sheet to keep track of monthly SIPs.  Unlike the automated mutual fund tracker, where the focus is on returns, this sheet helps to visually track the growth of a SIP relative to an expected growth.
The user will have to enter the value of SIP each month to track its evolution.  The inputs required can be seen in the screenshot (click for a better view).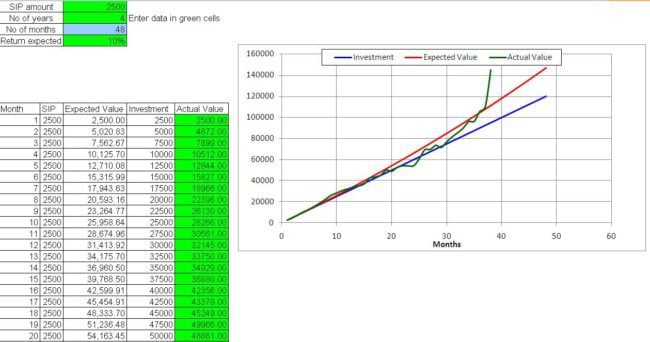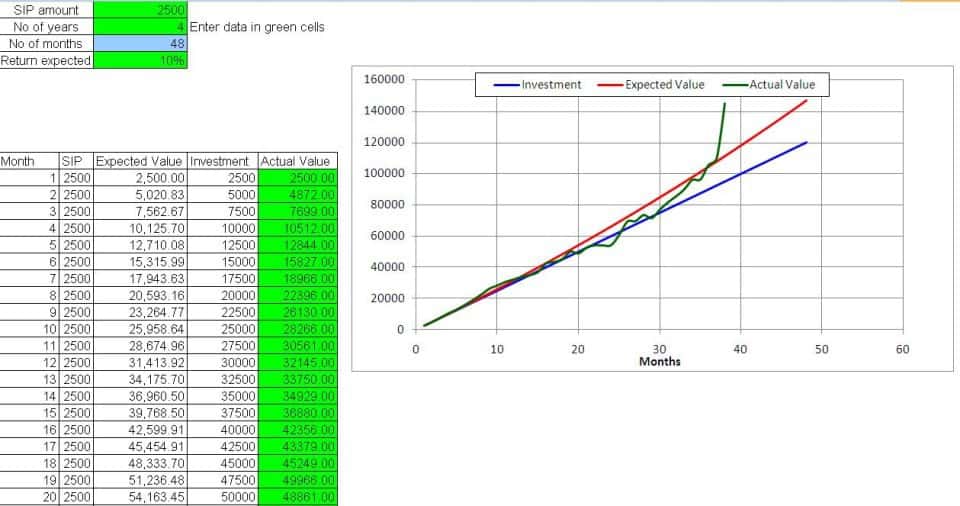 The growth of a SIP (green line) is shown against the expected value (red line) for a 10% return and the total investment (blue line).
The sheet can be used by investors new to mutual funds to understand and get used to volatility.
At any point of time, the graph tells us how far ahead or behind the fund is with respect to our expectation. Even though such a graph can be auto-generated with  the automated mutual fund tracker,  I think it can be an enjoyable experience to manually track the SIP by entering  the fund value once a month.
If the entire equity and debt portfolios can be plotted in a similar fashion, it would aid rebalancing and analysing progress. The present sheet is the first step in that direction.
Download the visual SIP tracker