This is a major update to the Excel Stock Analyzer. Company financial data is now automatically downloaded from Morning Star. and stock price history from Money control. Jignesh Acharya pointed out that there are issues with the Yahoo finance stock price downloader.
Here are the main features of the analyzer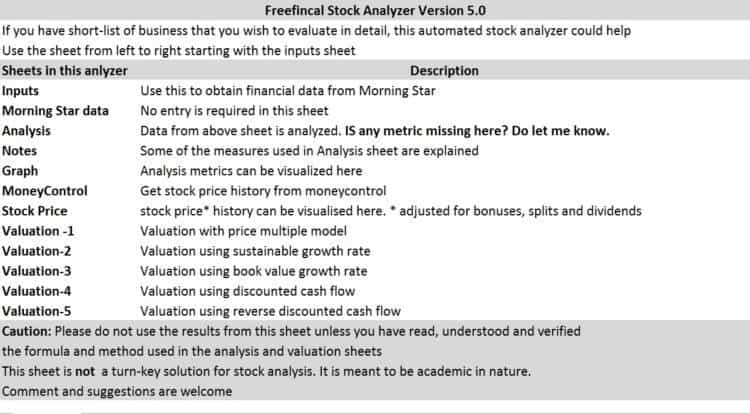 This is a screenshot of the read-me page.
Valuation sheets 2 and 3 are based on Warren Buffett's approach to stock valuation.
They help the investor ask and answer questions like
What is the earnings yield? How does it compare with long-term govt. bond yield?
How do returns projected with historical earnings growth fare?
What is the sustainable growth rate of the company, based on ROE and dividend payout ratio?
What is the return on investment based on book value growth rate and for different PE values?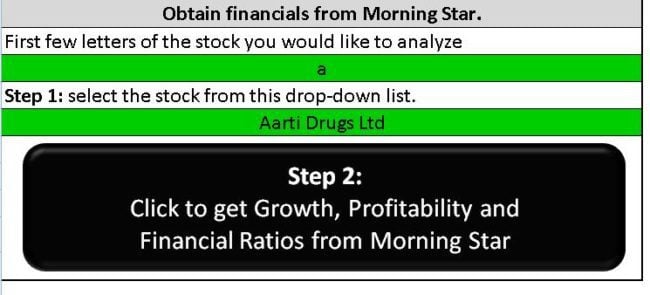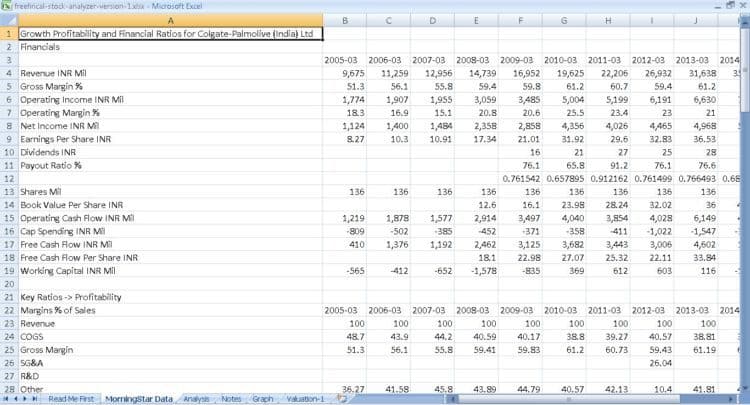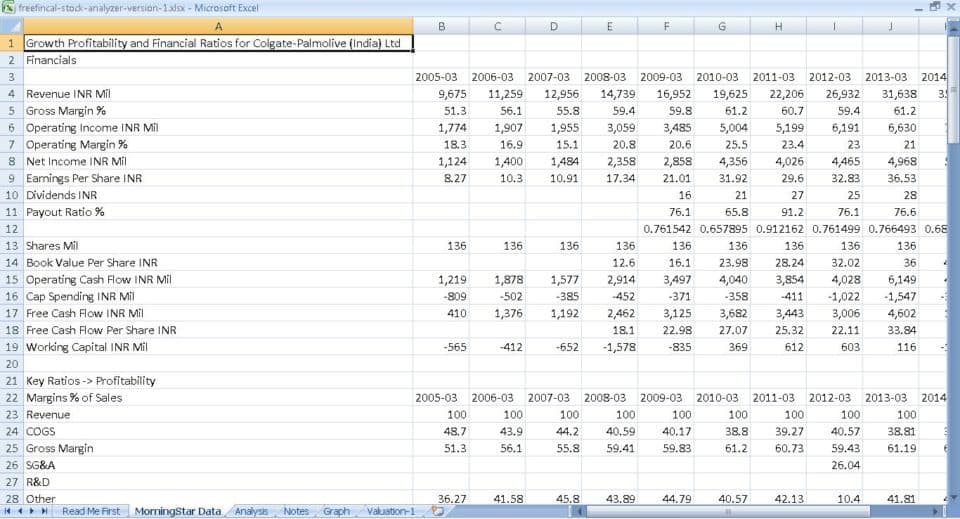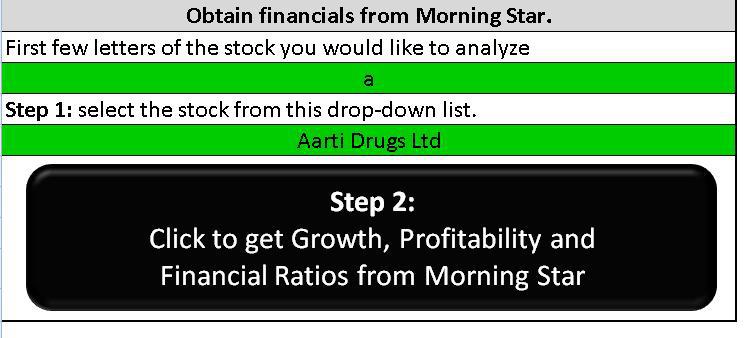 All metrics from the analysis sheet can be graphically analyzed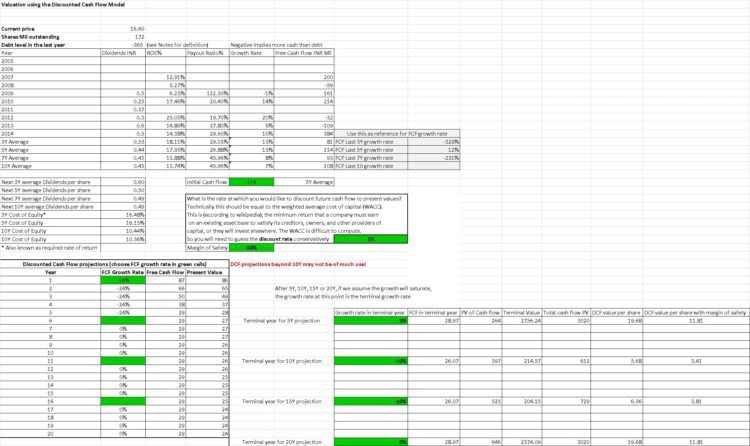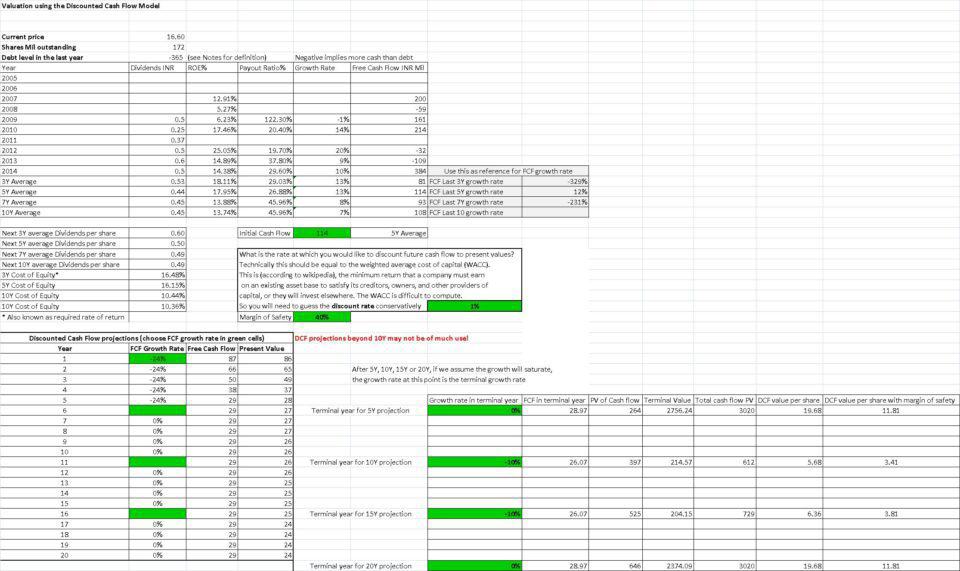 New version: Download the automated Excel stock analyzer version 5.0Download the automated Excel stock analyzer version 3.0
Comments and suggestions are welcome.