In a major boost to senior citizens, the union cabinet approved the doubling of the investment limit in the Pradhan Mantri Vaya Vandan Yojana (PMVVY) annuity scheme. Earlier it was Rs. 7.5 Lakh per family and now it is Rs. 15 lakh per senior citizen. A discussion on the pros and cons of this scheme and who should invest. This is the press release
What is Pradhan Mantri Vaya Vandan Yojana?
It is a scheme offering income for 10 years at an attractive 8% return (taxable as per slab). You can apply for PMVVY via the LIC between  4th May 2018 to 31st March, 2020.  The purchase price is now enhanced Rs. 15 lakh per senior citizen. We can exit the scheme mid-way by paying a 2% exit load on the purchase price. There is no special death benefit other than the return of the purchase price.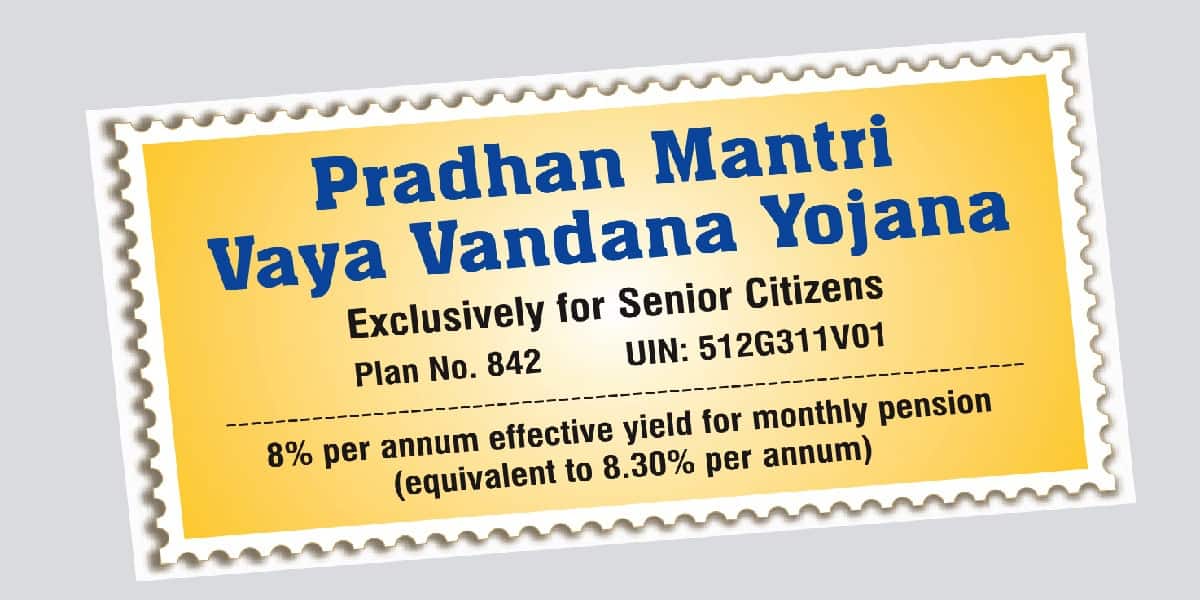 So if we buy the scheme for Rs. 15 lakh, we will get a monthly sum of 15,00000 x 8%/12 = 10,000. If we opt for an annual payout, then this is equivalent to buying a bond for 10Y with 8.3% interest rate. This will be added to income and taxable as per slab. Two senior citizens in the family can now invest Rs. 15L each. If we buy the scheme via our spouse (meaning with our money), we still have to pay tax on the pension as per our slab due to income clubbing rules. So one cannot evade tax this way.
What are the pros and cons of the scheme?
The single most important risk is reinvestment risk. That is, we buy the scheme for 15 or 30L today and after 10 years, the fixed income rates would be much lower and our income will be suddenly lower. However, we will have to recognize that many senior citizens are both unfamiliar or are uncomfortable with market-linked products (ahem mutual funds). So instead of getting fooled by greedy sales guys into buying a monthly dividend equity fund and watching the capital plummet, this is a much better option.
Guaranteeing a sum for 10Y is a pretty good deal post-age 60 and senior citizens currently in the 0% or 5% tax slabs should consider it. They are unlikely to have a corpus big enough to generate inflation-protected income anyway! So this would be a fine option to floor some income.  Those in the 20% or 30% tax slabs are already generating enough fixed income from other sources! So they should only replace that with PMVVY and not add to it.
Pradhan Mantri Vaya Vandan Yojana vs Jeevan Akshay-VI
Jeevan Akshay is annuity plan that guarantees pension until life, the purchase price will (i) either be gobbled by LIC (higher pension here!) (ii) returned to spouse (ii) return to nominee after pension continues for spouse etc. There are seven such options and these are explained here: How Annuity Plans Work.
Senior citizens considering either plan must first try out this calculation: When should senior citizens purchase an annuity? or the freefincal robo advisory software template. If the results say you must buy an annuity then get one and NOT PMVVY. In other words, if the money that you have is not significant enough to take risks, then an annuity scheme  (eg. Jeevan Akshay) will be more prudent. Some options here will have a higher interest rate than PMVVY, but neither the spouse or nominee will receive the purchase price after our death.
Jeevan Akshay is a better option than PMMVVY for senior citizens aged 70 and above as long as they are not interested in recovering the purchase price for their family members. A 100% pension to self and then to the spouse until her death current offers a higher rate. A solid income for life is better than income for 10 years. Someone who does not expect to live beyond 10Y (who can say that for sure!) can choose PMVVY if they have other comfortable means of income.
Pradhan Mantri Vaya Vandan Yojana vs  Senior Citizens Savings Scheme (SCSS)
The current SCSS is essentially the same as PMVVY. So there is not much of a problem there and SCSS has half lock-in. So the reinvestment risk could be higher depending on rate movements. If we think that after 10Y fixed income rates will be lower than what they are now, then PMVVY is a better choice than SCSS. One can use both as well! SCSS also has a Rs. 15L per senior citizen limit.
Other considerations for PMVVY
Senior citizens with other pension and annuity sources should probably not buy PMVVY right away. They can invest their money with a small exposure to equity and consider an annuity purchase later on.
If the additional income from PMVVY can supplement their pension income and handle expenses and inflation for the next 10 years, then it is a good choice, provided, there is enough corpus left to invest untouched for 10 years. This is not an easy problem to solve and as usual, I take the conservative path in offering suggestion via the robo advisory template.
Many senior citizens hold considerable sums in fixed deposits or the Senior Citizens Savings Scheme. compared to these, PMVVY is a better choice for them if they are unwilling to consider other options (perhaps a good choice).
Like with pretty much everything else in personal finance or in life, seen in isolation most things look good (or bad) and so does PMVVY. However, senior citizens must take a holistic view of their requirements and act accordingly. While the choice of an annuity and/or PMVVY is pretty much straightforward for those in 0% or 5% slabs, those in 20% or 30% slab getting only interest income should seriously re-look their portfolio and reduce their tax liability by converting interest income to capital gains.
Here are some ways to that without much risk.
Generating tax-free income from arbitrage mutual funds?
Reducing Tax With Partial Mutual Fund Withdrawals: Examples + Calculator
If you are a young earner and "want to impart some so-called financial literacy", to your parents, don't! Leave them be. Read more: Should we be managing our parents' retirement corpus? Let them invest where they are comfortable.