Here is a short compilation of step by step guides and tools to screen stocks and identify financially sound and good businesses.
1: A guest post by the mature and level-headed Krishna Kishore: A Guide to Understanding Stock Screeners Krishna is a regular speaker at the Bangalore DIY investor meets.
2: A guest post by the erudite Indraneal Balasubramanian:  How to Build a Stock Screener. Indraneal spoke at the Mumbai DIY meet last year and impressed everyone with his rigour.
3: Krishna and Indraneal helped me design this stock screener. The freefincal Excel Stock Screener. It has several in-built screens for ready-use. I need to play around with this data more.
Also available in Google Sheets: Indian Stock Screener: Google Sheets Edition
User Guide: how to use the freefincal mutual fund and stock screeners
4:  Knowing which stocks to avoid is more important than knowing which ones to buy.  In this guest post, Rs. Srivatsan points out that It's Earnings That Count: Forget the next Infy; Can you identify the next Satyam
5: Once you have created a shortlist with screener sources 1,2, and 3. you can use this tool to determine the intrinsic value and earnings power of the stocks Automated Stock Analysis With Screener.in data.
What readers want: Valuation methods explained with specific examples.  I have asked a friend to help out in this regard.
Do you have any specific stock analysis tool or post in mind? If yes, please leave a comment.
COMING SOON! Automated Stock Analysis for US stocks.
________________
Ask Questions with this form
And I will respond to them in the coming weekend. I welcome tough questions. Please do not ask for investment advice. Before asking, please search the site if the issue has already been discussed. Thank you.  PLEASE DO NOT POST COMMENTS WITH THIS FORM it is for questions only.
[contact-form][contact-field label='Name' type='name' required='1'/][contact-field label='Email' type='email' required='1'/][contact-field label='Comment' type='textarea' required='1'/][/contact-form]
GameChanger– Forget Startups, Join Corporate & Live The Rich Life You want
My second book, Gamechanger: Forget Start-ups, Join Corporate and Still Live the Rich Life you want, co-authored with Pranav Surya is now available at AmazonOpens in a new window as paperback (₹ 199) and Kindle (free in unlimited or ₹ 99 – you could read with their free app on PC/tablet/mobile, no kindle necessary).
It is a book that tells you how to travel anywhere on a budget and specific investment advice for young earners.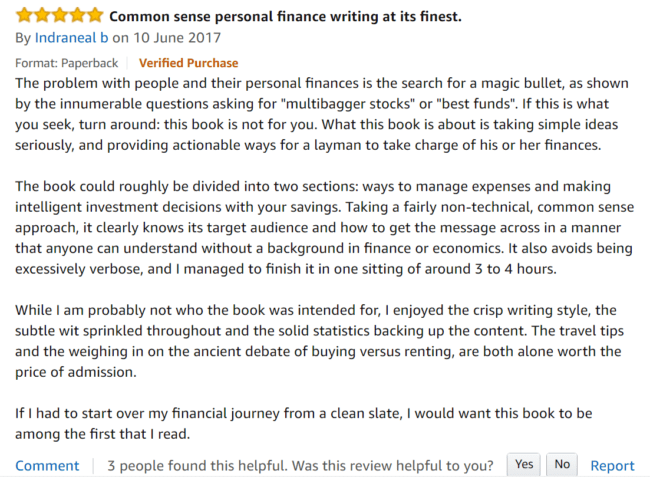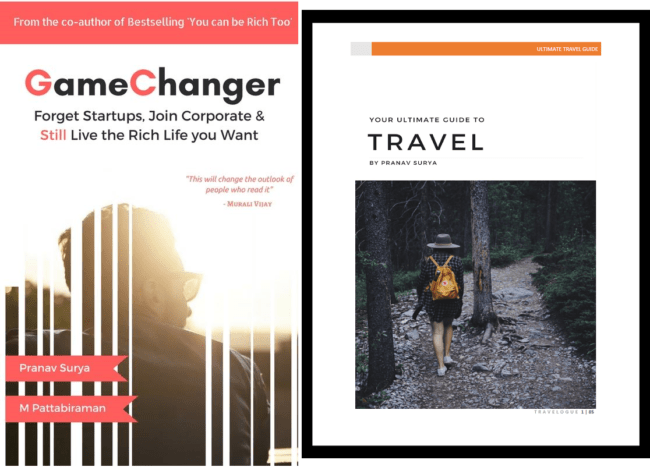 The ultimate guide to travel by Pranav Surya is a deep dive analysis into vacation planning, finding cheap flights, budget accommodation, what to do when traveling, how traveling slowly is better financially and psychologically with links to the web pages and hand-holding at every step.  Get the pdf for ₹199 (instant download)
You can Be Rich Too with Goal-Based Investing 
My first book with PV Subramanyam helps you ask the risk questions about money, seek simple solutions and find your own personalised answers with nine online calculator modules.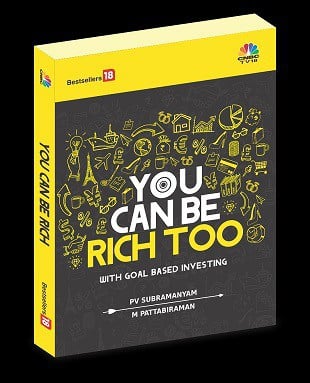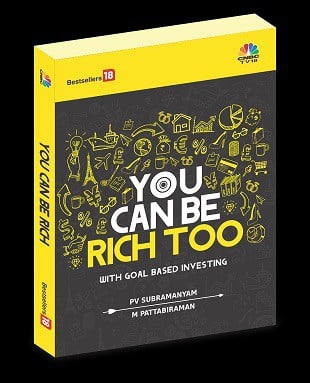 The book is available at:
Amazon Hardcover Rs. 271. 32% OFF
Infibeam Now just Rs. 270  32% OFF. If you use a mobikwik wallet, and purchase via infibeam, you can get up to 100% cashback!!
Flipkart Rs. 279. 30% off
Kindle at Amazon.in (Rs.271) Read with free app
Google PlayRs. 271 Read on your PC/Tablet/Mobile
Now in Hindi!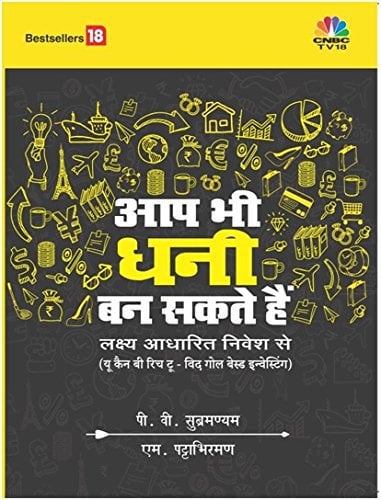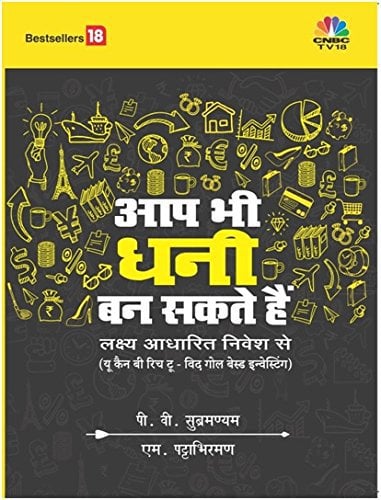 Pre-order the Hindi version via this link