Tax savings season is here! No, not for those who integrate tax-planning with goal-based investing and invest throughout the year. This is the season when millions of investors who are not interested in holistic money management, buy random products based on random advice at the last minute.
Much of this random advice stems from the media, online magazines and blogs that often carry a PPF vs ELSS or NPS vs ELSS comparison this time of year (post-Diwali to March).
For freefincal regulars, this is probably preaching to the choir. Most of you know that PPF vs ELSS is an apple vs orange comparison. Please do consider sharing this post with someone who might benefit using the sharing buttons on the left. There is still plenty of time left to identify goals, integrate tax planning and goal planning with a specific asset allocation in mind.
When two products are intrinsically different, there is no point comparing them.
PPF is a small savings scheme designed as long-term retirement savings product for those who do not receive a salary.
ELSS is an equity-linked tax saving product designed to promote retail equity participation.  ELSS funds have been repeatedly mis-bought as a better alternative to PPF.
PPF is a fixed income product and ELSS an equity product. The volatility associated with PPF rates is extremely small compared to that of ELSS.
The reward associated with ELSS can be higher or lower than PPF.
PPF vs ELSS is an apple vs orange comparison because they lie at different ends of the risk vs reward specturm.
Why use PPF when I can get more returns with ELSS?
Ah! This is where one needs to understand the importance of a diversified portfolio: 100% equity is as dangerous (if not more) than 100% fixed income. Investing should have a goal in mind and therefore a strategy. The strategy is to divide the investment among equity and fixed income instruments so that risk is reduced but returns are not sufficient (after tax) to meet out future needs.
Therefore, every portfolio requires both. fixed income and equity. The proportion depends on individual and goal. So I can save tax by using PPF as part of the fixed income component or ELSS as part of the equity component. They are both equivalent from that point of view. Btw, returns from ELSS are not guaranteed and can swing wildly.
Do I need PFF or ELSS for Tax saving?
If you can account for the 80C limit with your EPF, NPS, children's education fees, home loan principal then you neither need PPF or ELSS. Read more: Making the best use of section 80C for tax saving: an example.
How do I choose between PPF and ELSS for saving tax?
Since the purpose is saving tax, you could either PPF or ELSS in the following way :
Tag tax saving to your retirement goal
Determine total amount necessary for building a retirement corpus including your EPF contribution.
Decide on how much you will invest each month in equity towards retirement and how in fixed income. This is known as asset allocation.
Suppose you wish to invest 40% in fixed income and 60% in equity, check if there is room under the 40% bin after deducting EPF contribution. If yes, you can use PPF for the rest. If some tax saving is possible, you can use ELSS under the 60% bin.
If there is no room in the 40% bin, you can simply use ELSS alone.
An example is given here: Making the best use of section 80C for tax saving: an example.
PFF is a tax-free fixed income product. It always makes sense to use it if there is room to accomodate it in your asset allocation.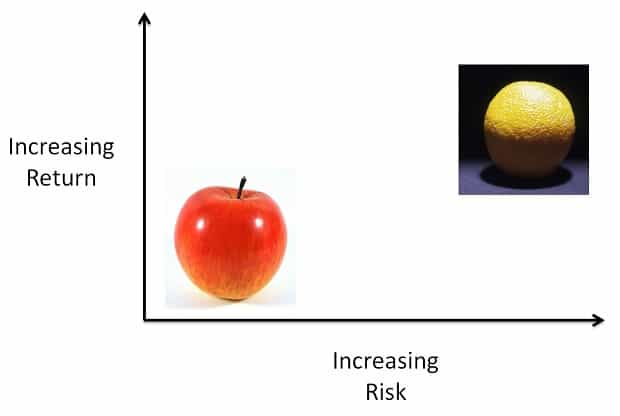 Is is possible to lose money with ELSS?
Yes! Whether long term or short term or medium term, the answer is always yes.  ELSS funds can give just about any positive or negative return.
For example, Canara Robeco Tax Saver gave 171% return just before the dot-com bubble and -59.9% when the bubble burst (Source: VR fund page). So be ready for violent fluctuations. Sure the loss is not real if you do not redeem, but the fund value may be red when it is time to redeem!
If we do not understand equity as an asset class and do not know how to manage risk, we should either learn or stay away from ELSS.
This is as far as my thinking takes me now. If you have any more questions, do discuss them below.