Concerned that the stock market is overheated? Then here is why it makes sense to focus on the risk associated with the money already invested and not worry about when to invest more. Suppose, I have a long-term goal and I can only spare Rs. 500 towards an equity SIP. I choose a nondescript mid-cap mutual fund and start a SIP for that amount in Aug 2009, switched to direct sometime in 2013 and kept SIPing. Today, the net annualised return (regular + direct)  would be about 23-24% and the fund will have a value of almost 1.1 Lakh.
The market is supposedly overheated, I don't know or care, but suppose I take that sentiment seriously. Should I worry about the 1.1 Lakh already invested or about when to invest the next Rs? 500 after stopping my SIP?
What I am trying to drive at should be reasonably clear, but let me explain. If the market crashes tomorrow  ( a real crash, not AIFW*-style crash), I stand to lose say 40-60% of that 1 Lakh (accumulated over the last 6+ years) in the span of a few days. Is shifting that 1L to safer fixed income a greater concern or worrying when to invest the next month's investible amount?
* AIFW –> Facebook Group Asan Ideas For Wealth, where I have been learning behavioural finance for the last 4+ years.
Btw, those numbers are real. That is the secret SIP I got going for my 9-year-old niece as their family is not well off.  When I started the SIP I wanted to give them one lakh when she graduated but with some luck, I may be able to give her more, if I can keep that SIP going (and manage risk).
Another example that is a bit more personal. My son is 7+ and I invest with an asset allocation of 60% equity and 40% fixed income (PPF) for his college education and hope to keep this ratio going for the next 5 years or so and the taper down the equity exposure.
The current asset allocation is ~ 67% equity and 33% PPF. So I decided to redeem 7% from equity and shift it to PPF in the next couple of days (it will be after 5th April – so what, who cares about such trivialities, I am a rich guy). This, of course, is an example of rebalancing. Or to be precise one-way rebalancing as I do not intend to redeem from PPF and invest in equity.
To be frank, I lack discipline when it comes to rebalancing. Sometimes I do it in December with my financial audit, sometimes in April or later without regard to market levels. Gotten away with it … so far.
The point I would like to convey with these two examples is this:
If (if) you are worried each time the market hits an all-time high or when there is a buzz about the PE or any other metric, focus on the asset allocation.  If the stock market is at an all-time high, then chances are that you have more equity allocation than intended. Redeem some amount and shift to fixed income – that is, rebalance your portfolio.  This would be an example of tactical rebalancing.
You could also check your allocation each March, and if it is higher than desired, you could shift some (up to 1.5L) into PPF, and/or a debt fund in April.
Managing the risk associated with the amount invested is more important than worrying about when to invest more. If not now, the amount invested would soon be much higher than the monthly investment (eg. 1 Lakh compared to Rs. 500 SIP)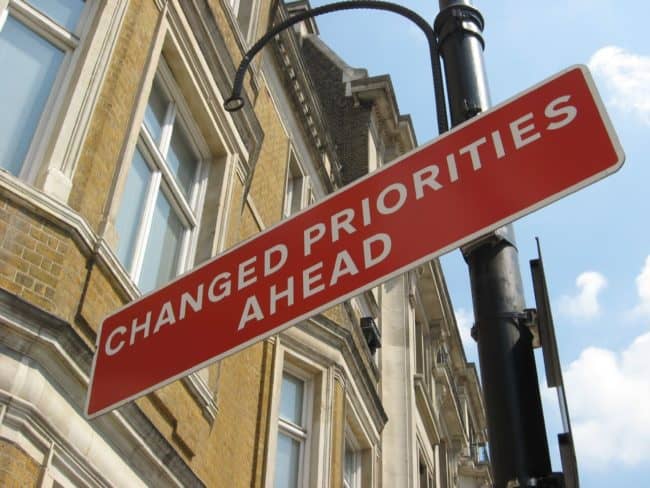 Please keep in mind that rebalancing is a method to reduce risk/stress and not improve returns. Sometimes a higher return would be a pleasant side-effect, but I will not bet on it.
Also, the above arguments apply only if you are worried about stock market levels. If you are not, then you an consider rebalancing periodically y looking at the asset allocation alone.
If you are unfamiliar with rebalancing, you could give this a try: The What, Why, How and When of Portfolio Rebalancing With Calculators to Boot  
New Delhi DIY Investor Workshop April 23rd 2017
Register for the New Delhi DIY Investor Workshop April 23rd 2017
You Can Be Rich Too With Goal-Based Investing
is my book with PV Subramanyam. It is a jargon-free non-technical introduction to managing your money and comes with nine online calculators and detailed guides to choose equity and debt mutual funds.
A very concise and practical read. No nonsense advice to personal finance.
The best book ever on Financial Freedom Planning. Go get it now!
Your first investment should be buying this book
The (nine online) calculators are really awesome and will give you all possible insights
Thank you, readers, for your generous support and patronage.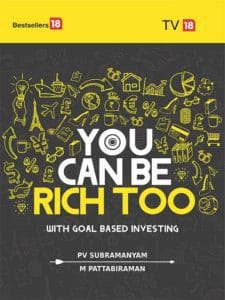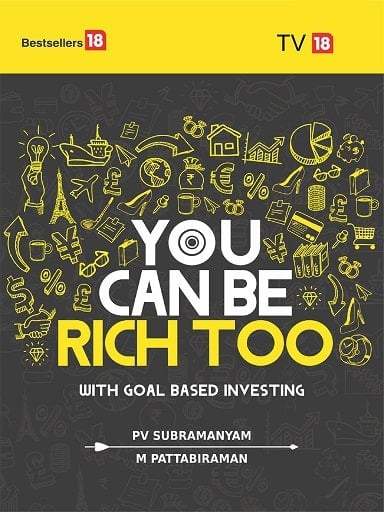 Amazon Hardcover Rs. 317  21% OFF
Kindle at Amazon.in (Rs. 244.30)
Google Play Store (Rs. 244.30)
Infibeam Rs. 315 
If you use a mobikwik wallet, and purchase via infibeam, you can get up to 100% cashback!!
Ask the right questions about money
get simple solutions
Define your goals clearly with worksheets
Calculate the correct asset allocation for each goal.
Find out how much insurance cover you need, and how much you need to invest with nine online calculator modules
Learn to choose mutual funds qualitatively and quantitatively.
More information is available here: A Beginner's Guide To Make Your Money Dreams Come True!
What Readers Say
Also Available At
Bookadda Rs. 371. Flipkart Rs. 359
Amazon.com ($ 3.70 or Rs. 267)
Google Play Store (Rs. 244.30)